Stephan Shuts Down Hot Rods in Win
'Dads Take Game Three 5-1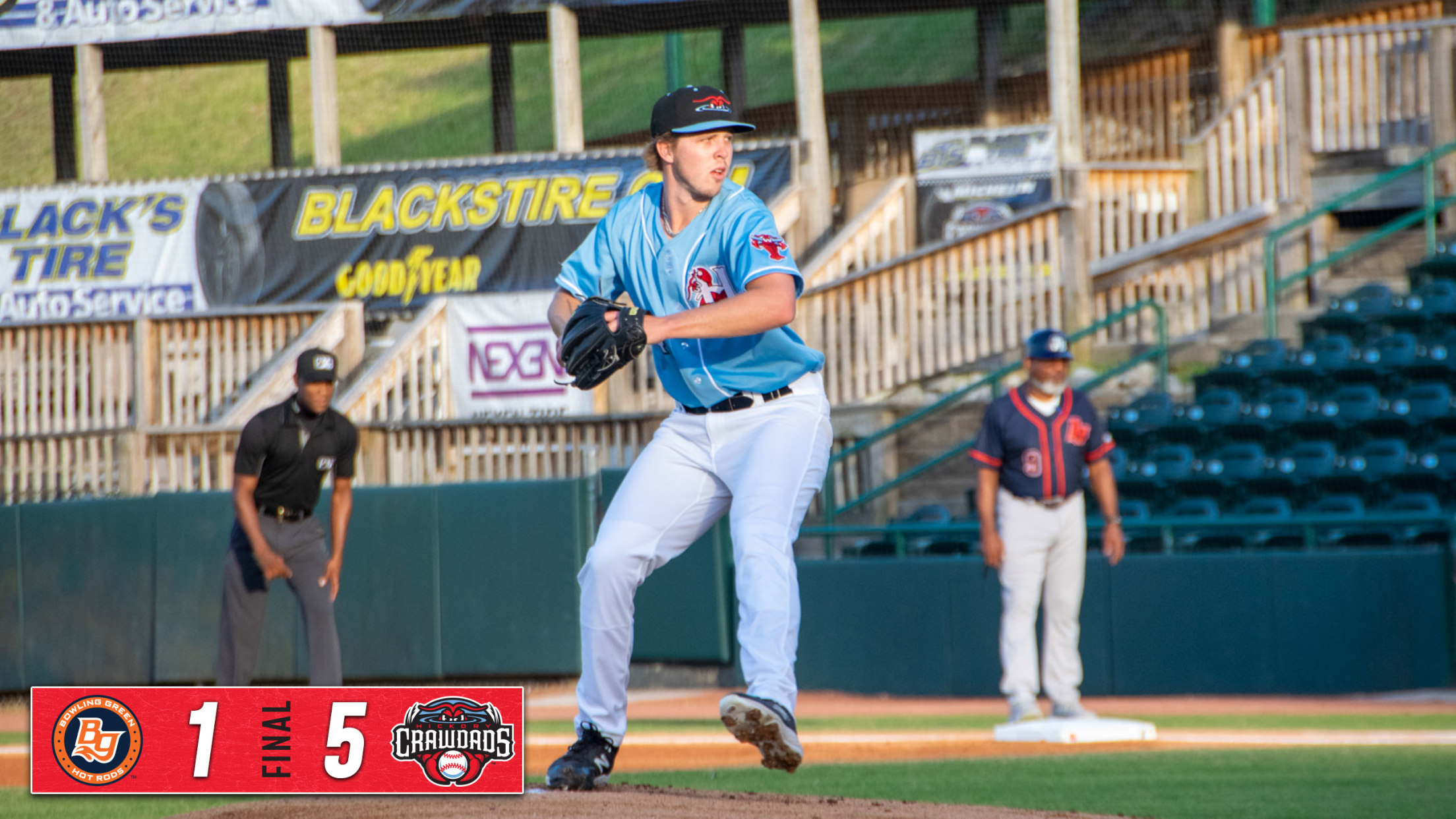 Hickory, NC- The Crawdads took down the Bowling Green Hot Rods 5-1 on Thursday night behind a stellar performance on the mound by Josh Stephan. Stephan picked up his second win of the season, tossing seven shutout innings and lowering his season ERA to 0.75. He allowed just two hits
Hickory, NC- The Crawdads took down the Bowling Green Hot Rods 5-1 on Thursday night behind a stellar performance on the mound by Josh Stephan.
Stephan picked up his second win of the season, tossing seven shutout innings and lowering his season ERA to 0.75. He allowed just two hits and walked three while striking out ten.
The Crawdads took an early lead in the first as Maximo Acosta singled and Josh Hatcher hit his second homerun of the season.
The 'Dads pushed the lead to three in the third. Alejandro Osuna sled off the inning with a walk and scored on a single to center by Liam Hicks.
Another run in the seventh made it a 4-0 lead. Jayce Easley bunted down the first base line for a single and moved around to score on a balk, a steal of third, and a throwing error on the steal.
The Crawdads kept rolling with another run in the eighth. Josh Hatcher walked and stole his third base of the season to get into scoring position. Keyber Rodriguez doubled him in to make it a 5-0 game.
The Hot Rods got a run across in the top of the ninth but the 'Dads closed it out 5-1.
Game 4 of the series will be tomorrow night at 7pm. Following the game, the Crawdads will shoot off fireworks thanks to Bumgarner Oil Co. It is a Halfway to Halloween celebration and fans can come dressed in a costume for a discounted $6 ticket. Friday will also wrap up Teacher Appreciation Week thanks to Sunrise Appliance and Camping Center.