Saturday's Game Washed Out
Hacksaw Meet & Greet Still On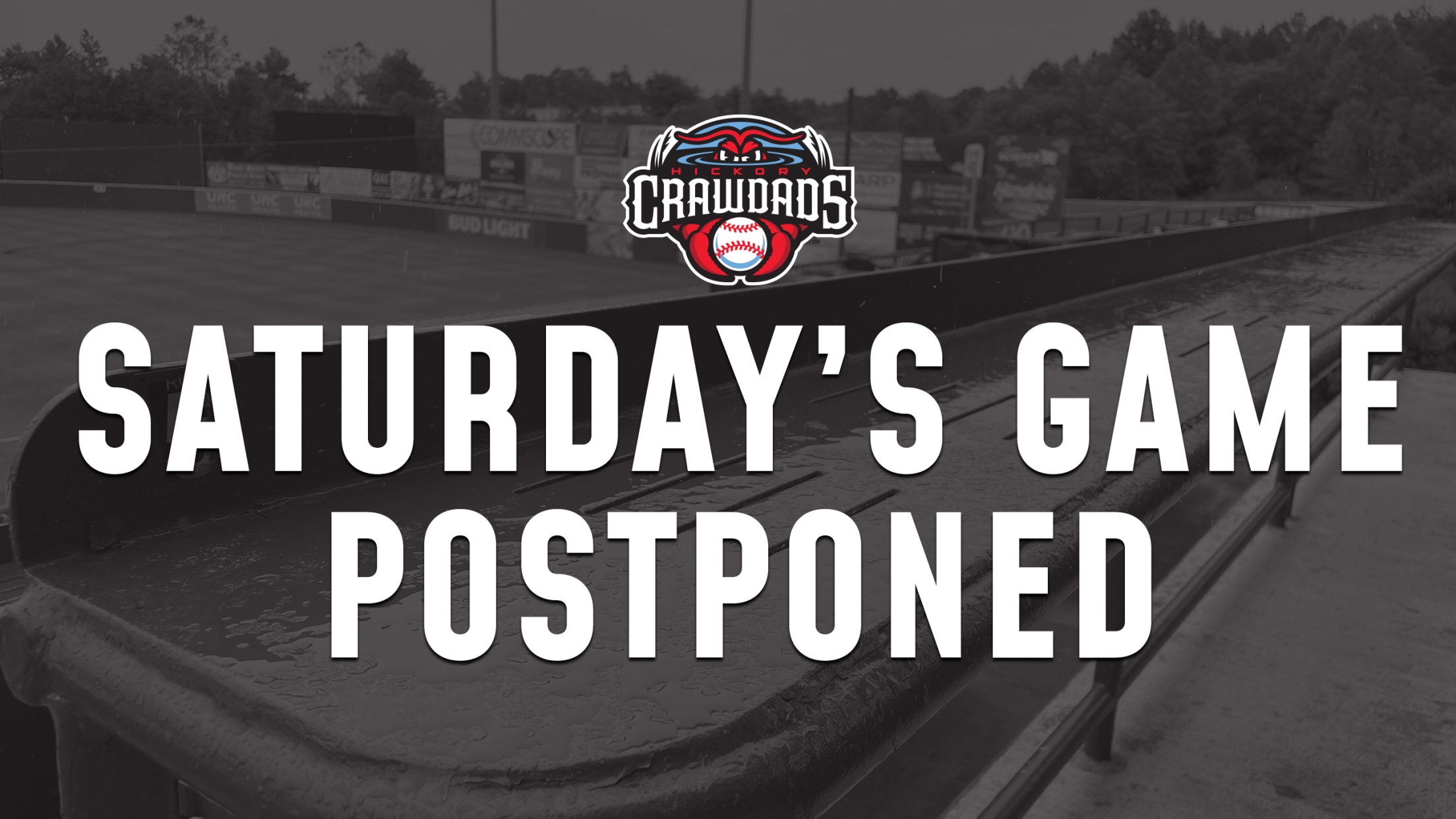 Hickory, NC- Saturday evening's game against the Asheville Tourists has been postponed due to storms. The game will be made up in Asheville during the June 20-25th series. Tickets from tonight's game can be exchanged for another date this season at the Mike Johnson's Hickory Toyota Ticket Office. An upgrade
Hickory, NC- Saturday evening's game against the Asheville Tourists has been postponed due to storms. The game will be made up in Asheville during the June 20-25th series.
Tickets from tonight's game can be exchanged for another date this season at the Mike Johnson's Hickory Toyota Ticket Office. An upgrade is required for July 2nd and the July 29th Christian Concert. Representatives will be reaching out to any groups booked for tonight to reschedule the outings.
The Meet & Greet with Hacksaw Jim Duggan will still take place in the Winkler Building from 5:30pm to 6:15pm. Fans who purchased the meet and greet can exchange their game tickets for a future date. The Wrestling Night in-game promotion will not be moved to another date.
The tee shirt giveaway presented by Here 2 Pray and Big Dawg 92.1 has been rescheduled to Father's Day on Sunday, June 18th for the first 1,000 fans. Black's Tire & Auto Night will be moved to Saturday, July 15th.
The series finale is set for tomorrow at 6:30pm. The Crawdads will continue to monitor the weather for that game and will post any updates as they are available during the day tomorrow.