Osuna Reaches Three Times in Loss
Slide Hits 10 in 3-1 Defeat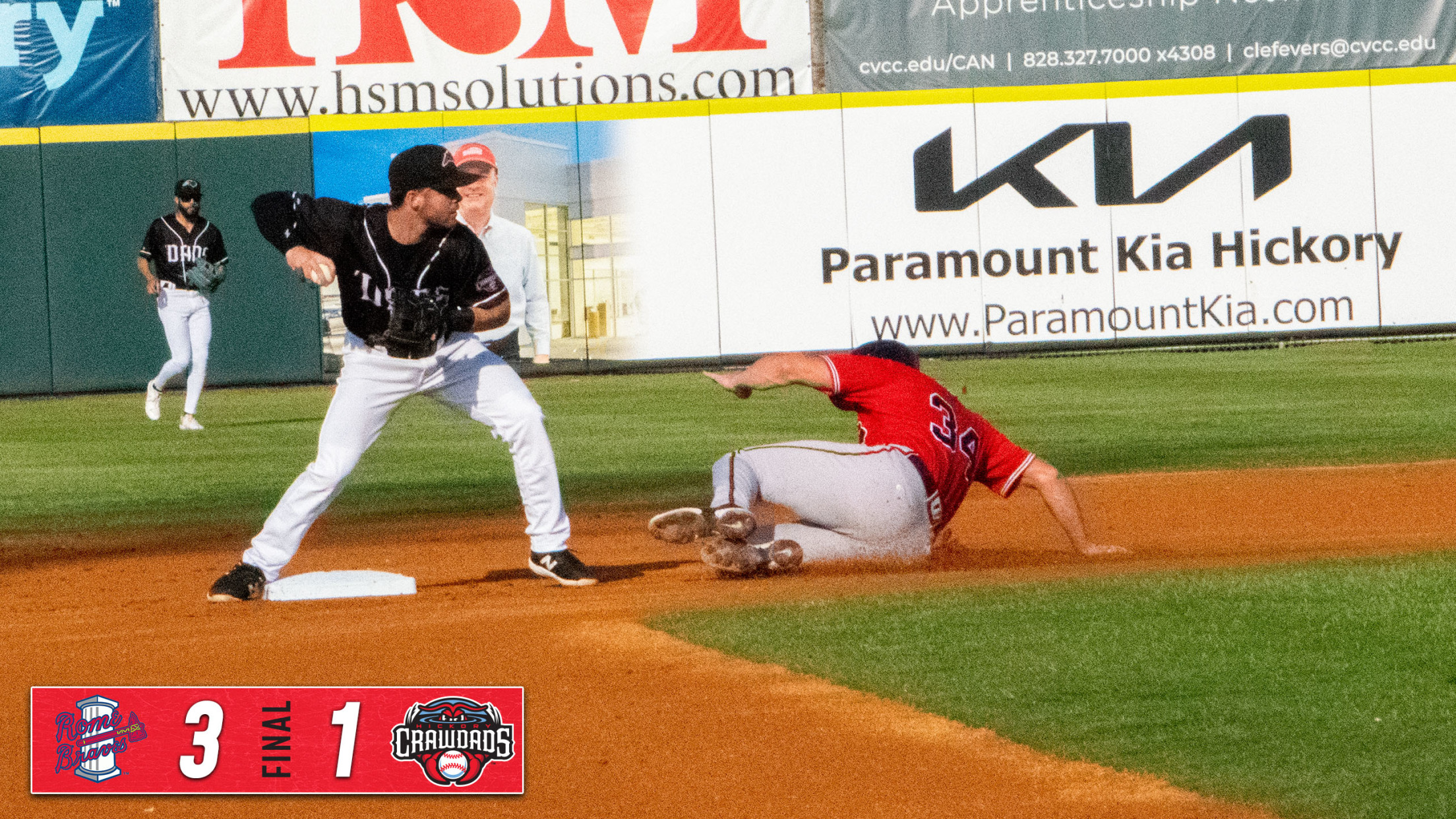 Hickory, NC- The Crawdads losing streak continued Wednesday evening against the Rome Braves as they lost their tenth straight game. The 'Dads pulled ahead in the second inning with a run. Alejandro Osuna walked and stole second and came home on a single by Keyber Rodriguez. A solo homerun by
Hickory, NC- The Crawdads losing streak continued Wednesday evening against the Rome Braves as they lost their tenth straight game.
The 'Dads pulled ahead in the second inning with a run. Alejandro Osuna walked and stole second and came home on a single by Keyber Rodriguez.
A solo homerun by Rome evened the score in the fourth inning. They added on two more in the sixth to take a 3-1 lead.
In the ninth, the 'Dads got back-to-back singles with one out to get the tying run on the bases, but a double play ended the game.
On the mound, Winston Santos was charged with the loss, going 5.2 innings, and yielding two runs, giving up four hits and walking two. He struck out two batters. Seth Clark finished the sixth and got the first out of the seventh, allowing a run and three hits. Leury Tejada recorded the final eight outs for the Crawdads.
The teams will meet again tomorrow at 11am for an Education Day game by Dippin' Dots and WHKY 1290AM and 102.3FM. It is also a Senior Day presented by OrthoCarolina.