Mateo Homers in Crawdads Loss
Crawdads Drop Opener 7-3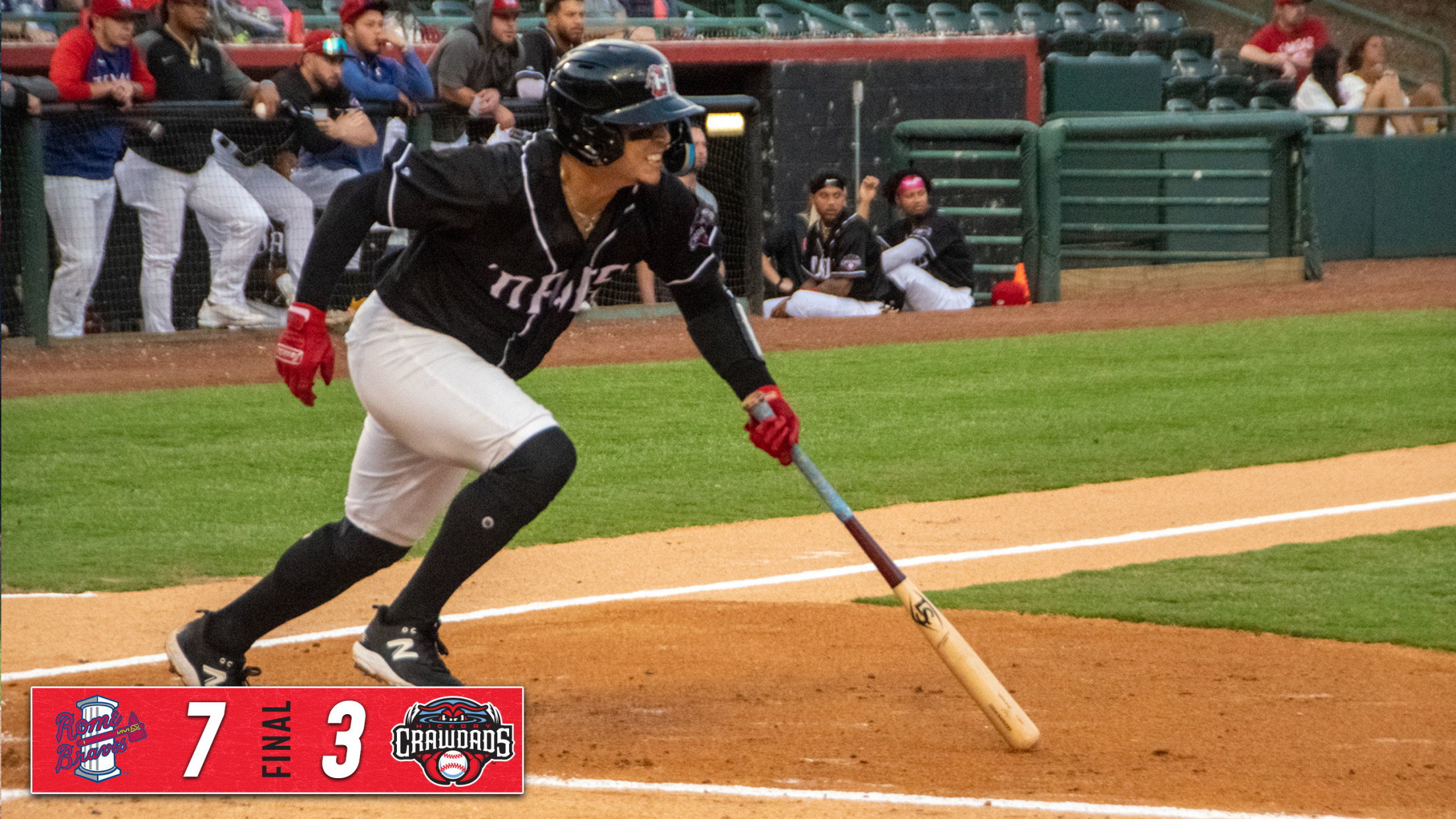 Hickory, NC- The Crawdads returned to Hickory to start a six-game homestand against the Rome Braves on Tuesday evening, dropping the opener 7-3. Rome took an early lead, getting runs in the first and second inning. They added another in the fifth to make it a 3-0 game. The Crawdads
Hickory, NC- The Crawdads returned to Hickory to start a six-game homestand against the Rome Braves on Tuesday evening, dropping the opener 7-3.
Rome took an early lead, getting runs in the first and second inning. They added another in the fifth to make it a 3-0 game.
The Crawdads got on the board in the bottom half of the fifth. A walk by Alejandro Osuna and base hits from Geisel Cepeda and Keyber Rodriguez loaded the bases. Yenci Peña grounded into a double play that was able to score Osuna from third.
The Braves responded with two runs in the sixth to make it 5-1.
The 'Dads clawed back for a pair in the home half of the frame. Jayce Easley started the inning off with a walk and Daniel Mateo sent his fourth homer of the year over the left field fence to cut the deficit to two.
The Crawdads were unable to get any more runs across in the final three innings.
Tomorrow will be Out of This World Night and Kids Win Wednesday by Arby's.