'Dads Win 4th Straight Game
Crawdads Take Saturday's Game 5-3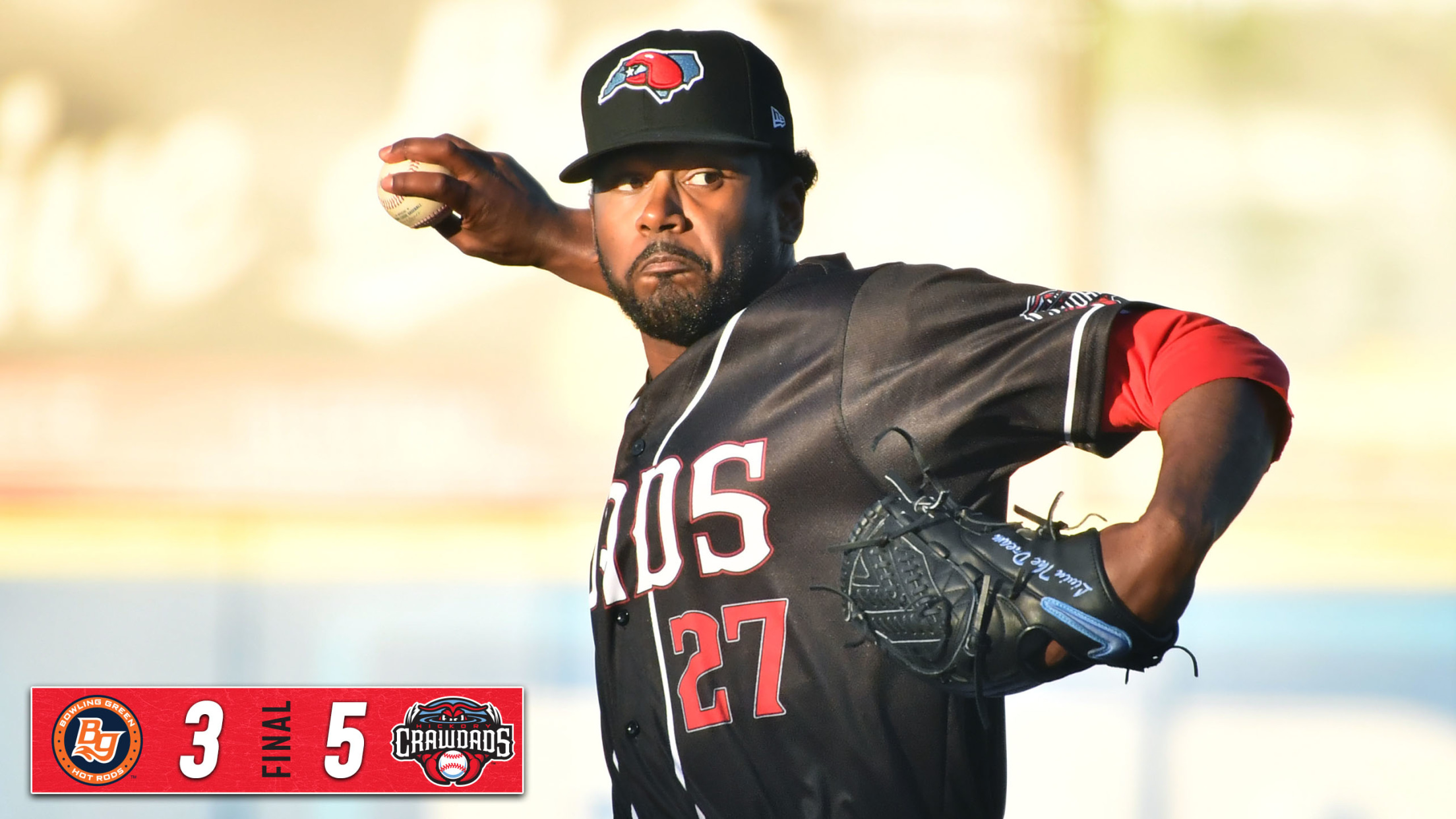 Hickory, NC- The Crawdads stayed hot, winning their fourth straight game over the Bowling Green Hot Rods by a score of 5-3. Bowling Green got off to a quick start, scoring three in the top of the first against Kumar Rocker. The 'Dads responded in the button half of the
Hickory, NC- The Crawdads stayed hot, winning their fourth straight game over the Bowling Green Hot Rods by a score of 5-3.
Bowling Green got off to a quick start, scoring three in the top of the first against Kumar Rocker.
The 'Dads responded in the button half of the inning with three runs of their own to tie the game. Jayce Easley walked, and Alejandro Osuna was hit by a pitch to put two runners on. Maximo Acosta singled in Easley and put runners on the corners. Josh Hatcher delivered a base hit of his own to score the second run of the inning. The Crawdads executed a double steal to put Acosta on third before the Bowling Green pitcher threw a wild pitch, allowing him to score.
The Crawdads pushed ahead 5-3 in the second with a pair of runs. The scoring followed a similar pattern to the first rally, with Easley drawing a walk and Osuna being hit by a pitch. The runners pulled off another double steal to move to second and third. Acosta doubled to center and brought both home.
After a rocky first inning, Rocker settled in to finish his evening after 4.1 innings, giving up the three runs in the first. He allowed three hits and walked two while striking out eight.
In relief, Leury Tejada pitched 2.2 innings and Michael Brewer took the 'Dads the rest of the way, earning his second save of the season.
Tomorrow afternoon the series will wrap up with a 2pm start. It is Church Bulletin Sunday by Catawba Shoe Store and fans can bring their church bulletin for a discounted $6 ticket. The Crawdads will then donate $4 back to the respective church. It is the first Bark in the Park of the season and dogs are welcome at the ballpark. It is also YMCA Day and members can show their membership card for free tickets to the game.