'Dads Blank BlueClaws in 4-0 Victory
Crawdads Even Series with Wednesdays Win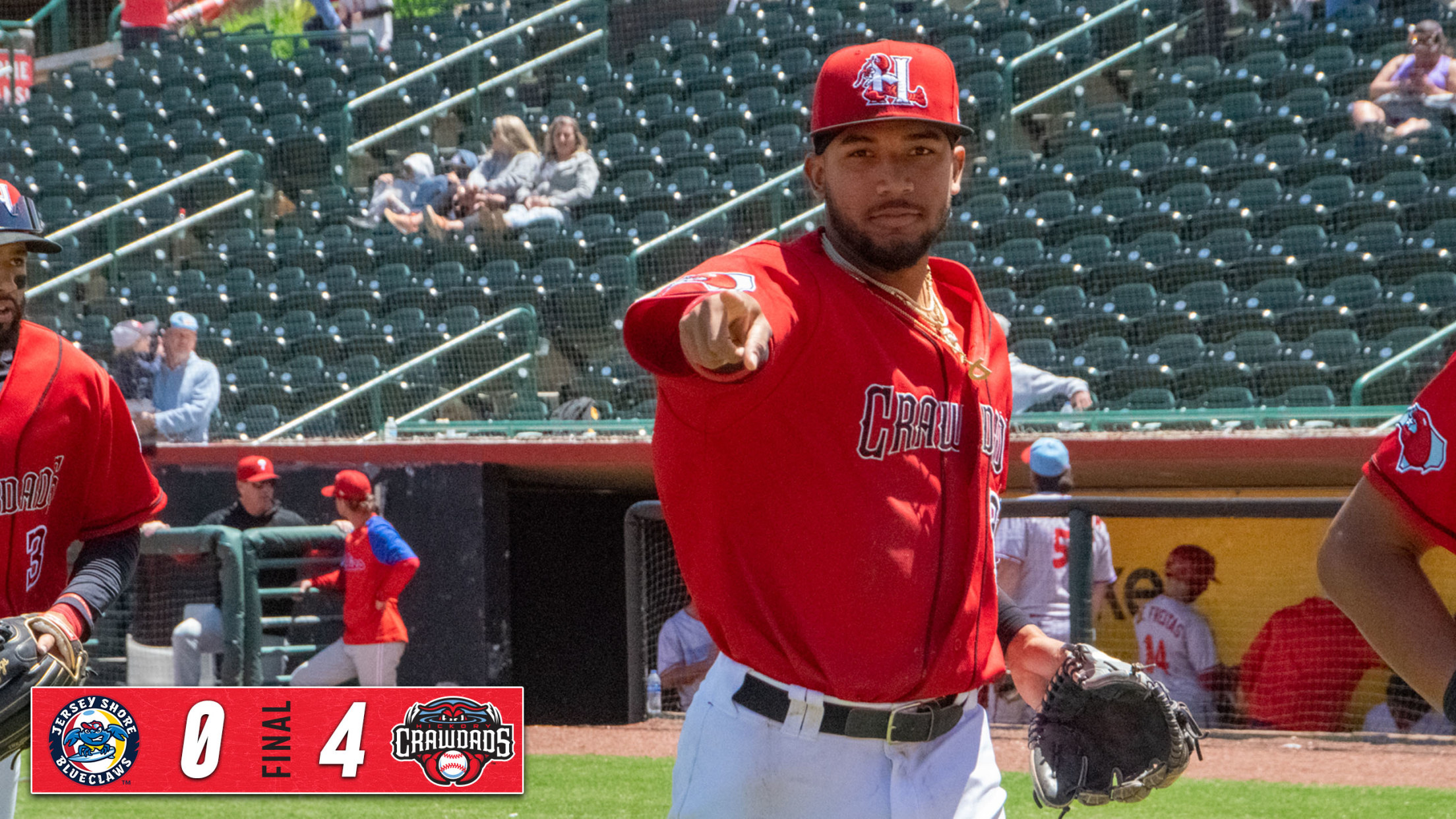 Hickory, NC- The Crawdads shutout the Jersey Shore BlueClaws 1-0 on Wednesday afternoon in front of a crowd of over 3,000. The 'Dads took an early lead in the first, scoring two. Daniel Mateo, Josh Hatcher, Maximo Acosta, and Alejandro Osuna started off the inning with four straight hits to
Hickory, NC- The Crawdads shutout the Jersey Shore BlueClaws 1-0 on Wednesday afternoon in front of a crowd of over 3,000.
The 'Dads took an early lead in the first, scoring two. Daniel Mateo, Josh Hatcher, Maximo Acosta, and Alejandro Osuna started off the inning with four straight hits to give the 'Dads their first run. Jayce Easley worked a nine pitch walk with the bases still loaded for the second run of the inning.
They doubled their lead in the seventh inning, scoring two more runs. Hatcher singled and Acosta doubled to put two runners in scoring position. A wild pitch allowed the first runner to score while Osuna grounded out for the second run.
On the mound Larson Kindreich tossed four scoreless innings before turning the ball over to the bullpen. Seth Clark and Andy Rodriguez each pitched two innings and Michael Brewer handled the ninth inning. The staff combined for 13 strikeouts and just 2 walks.
The series will continue tomorrow night at 7pm with Star Wars Night. The 'Dads will wear special jerseys that are currently up for auction. It is also Thirsty Thursday by Focus News, Peoples Bank Thursday, and Planet Fitness Thursday.