Crawdads Split Series with 3-1 Loss
Acuña Delivers Two Hits in Defeat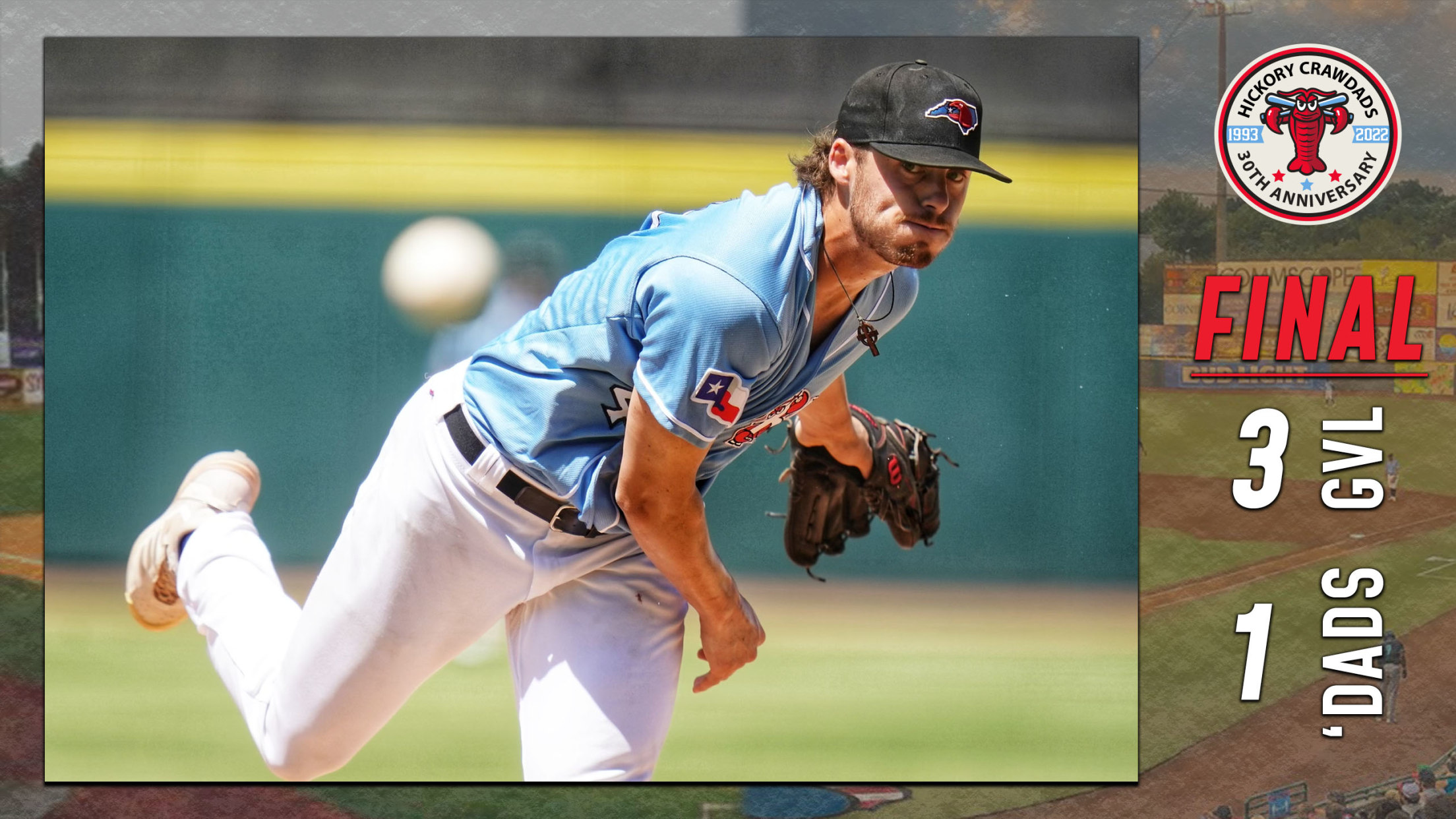 Hickory, NC- The Crawdads lost to the Greenville Drive 3-1 in Sunday's homestand finale. The teams split the series with three wins a piece. Greenville hit solo homeruns in the second and third innings and manufactured another run in the fourth to take a 3-0 lead. The 'Dads got a
Hickory, NC- The Crawdads lost to the Greenville Drive 3-1 in Sunday's homestand finale. The teams split the series with three wins a piece.
Greenville hit solo homeruns in the second and third innings and manufactured another run in the fourth to take a 3-0 lead.
The 'Dads got a run back in the bottom of the fifth inning. Chris Seise walked and Randy Florentino doubled him in to make it a 3-1 game.
On the mound for the Crawdads, Mason Englert got the start and delivered a quality outing. He pitched six innings and allowed three runs on five hits and no walks. He struck out eight. Spencer Mraz, Yohanse Morel, and Destin Dotson all pitched a scoreless inning in relief.
The Crawdads will hit the road for Rome with a six-game series starting on Tuesday. The first half will wrap up after Thursday's game. The Crawdads are two and a half games back of the first-place Bowling Green Hot Rods with three games to play.