Crawdads Homer Twice in 5-3 Loss
Acosta & Cepeda Go Deep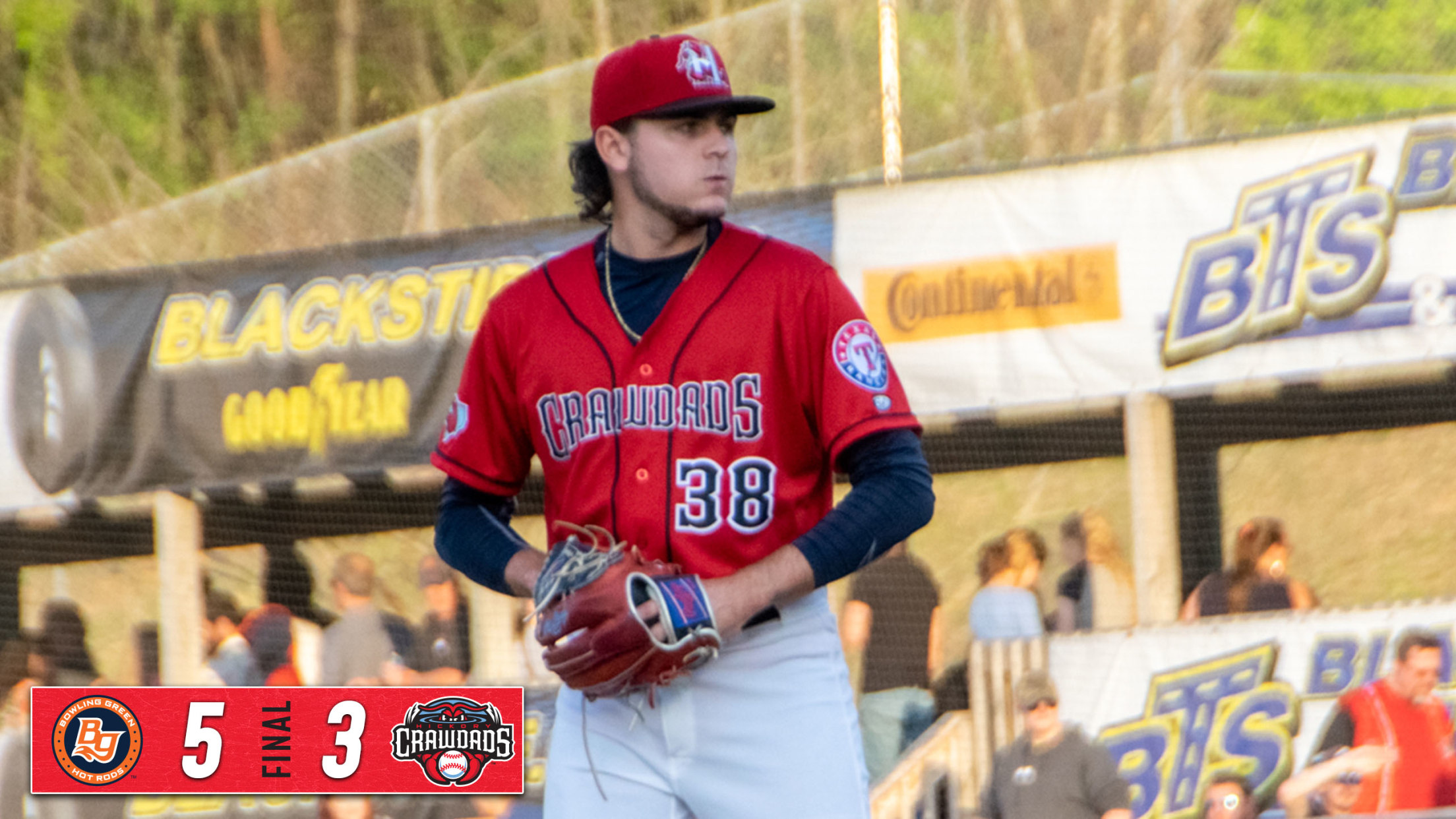 Hickory, NC- The Crawdads smacked two homeruns in Tuesday's series opener but ultimately fell to the Bowling Green Hot Rods by a score of 5-3. Geisel Cepeda started the scoring off with a solo homerun to right in the bottom of the second. Bowling Green tied things up at one
Hickory, NC- The Crawdads smacked two homeruns in Tuesday's series opener but ultimately fell to the Bowling Green Hot Rods by a score of 5-3.
Geisel Cepeda started the scoring off with a solo homerun to right in the bottom of the second.
Bowling Green tied things up at one in the top of the third.
The Crawdads quickly took back the lead in the bottom half of the inning. Frainyer Chavez advanced to third on a line drive by Daniel Mateo. Maximo Acosta drove him in with a single to left to push the game to 2-1.
The Hot Rods pulled ahead 4-2 with a three run fifth inning.
Acosta cut into the deficit with a towering shot to left-center field in the seventh inning, but the Crawdads still trailed.
Bowling Green got another run across in the ninth inning to bring the score to its final of 5-3.
Tomorrow night is the first Kids Win Wednesday, presented by Arby's, of the season where fans 12 and under can get a free ticket, meal voucher, and pass for the carousel, bounce house and speed pitch. It is also a pajama party and fans can dress in pjs for a discounted $6 ticket. Teacher Appreciation Week, by Sunrise Appliance and Camping Center, and teachers and faculty can get 2 free tickets with a school ID.