Crawdads Claw Back But Fall 5-4
Inoa Delivers Two-Run Single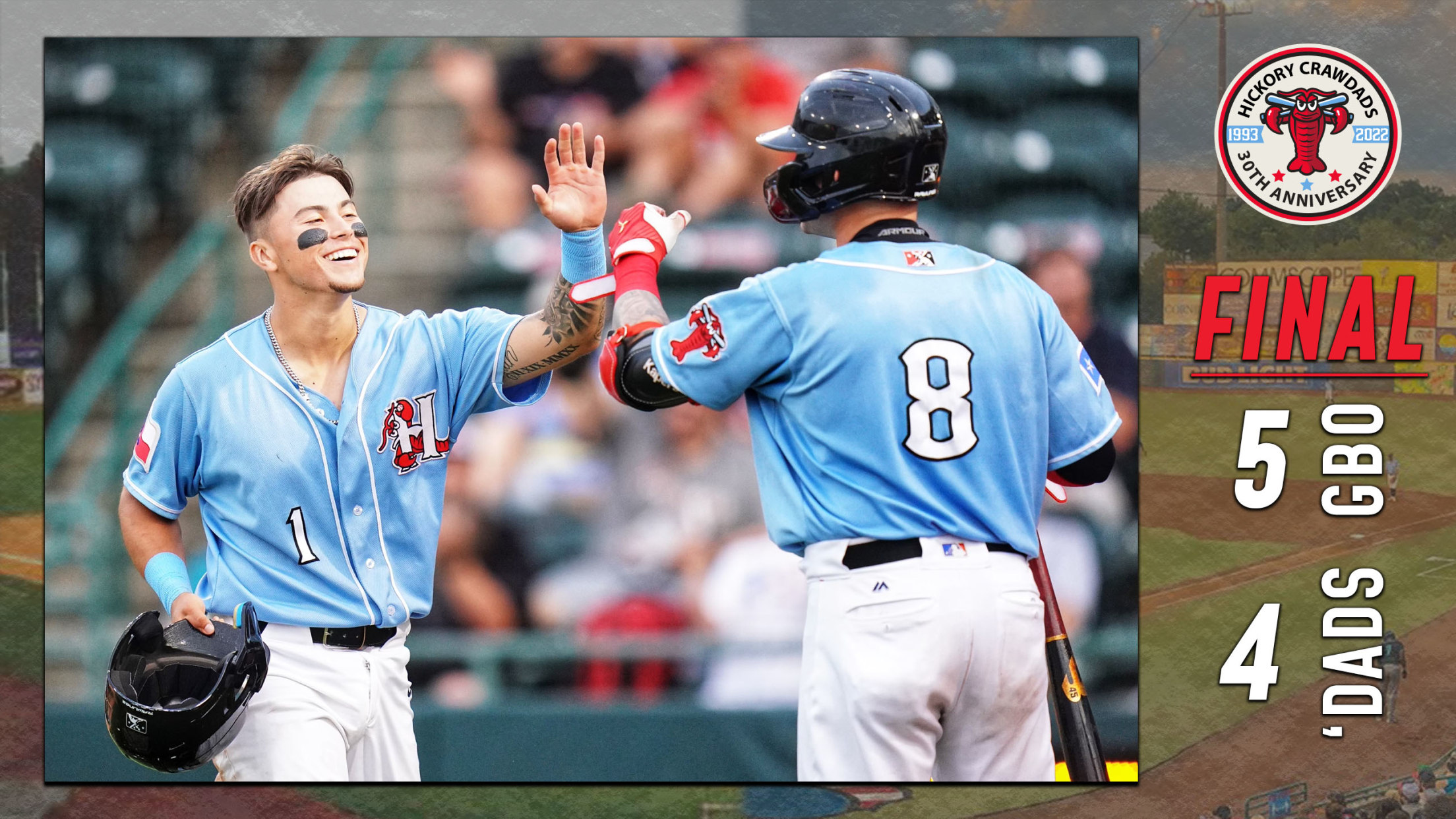 Hickory, NC- The Crawdads fought back from a three-run deficit on Tuesday night but fell 5-4 to the Greensboro Grasshoppers in the series opener. The Crawdads went down 1-0 in the first. The deficit got a little deeper in the fourth as Greensboro added two more runs. A fifth inning
*Hickory, NC- *The Crawdads fought back from a three-run deficit on Tuesday night but fell 5-4 to the Greensboro Grasshoppers in the series opener.
The Crawdads went down 1-0 in the first. The deficit got a little deeper in the fourth as Greensboro added two more runs.
A fifth inning run for the 'Dads made it a 3-1 game. Chris Seise singled and came around to score on a Scott Kapers double.
Greensboro pushed it back to a three-run game with another run in the top of the sixth inning.
The Crawdads rallied and evened the score at four in the bottom half of the sixth. Evan Carter and Trevor Hauver started the inning with singles and Cody Freeman drew a walk to load the bases. A wild pitch brought Carter in to score. Cristian Inoa hit a two-run single to center to tie the game.
Greensboro hit a solo homerun in the ninth off Destin Dotson to bring the score to its final of 5-4.
The series will continue tomorrow afternoon with a 12pm game. It is camp day presented by PDQ and Dippin' Dots as well as Senior Day brought to you by OrthoCarolina.