Crawdads Allow 2 Hits in Win
'Dads Close Out Series with 4-0 Victory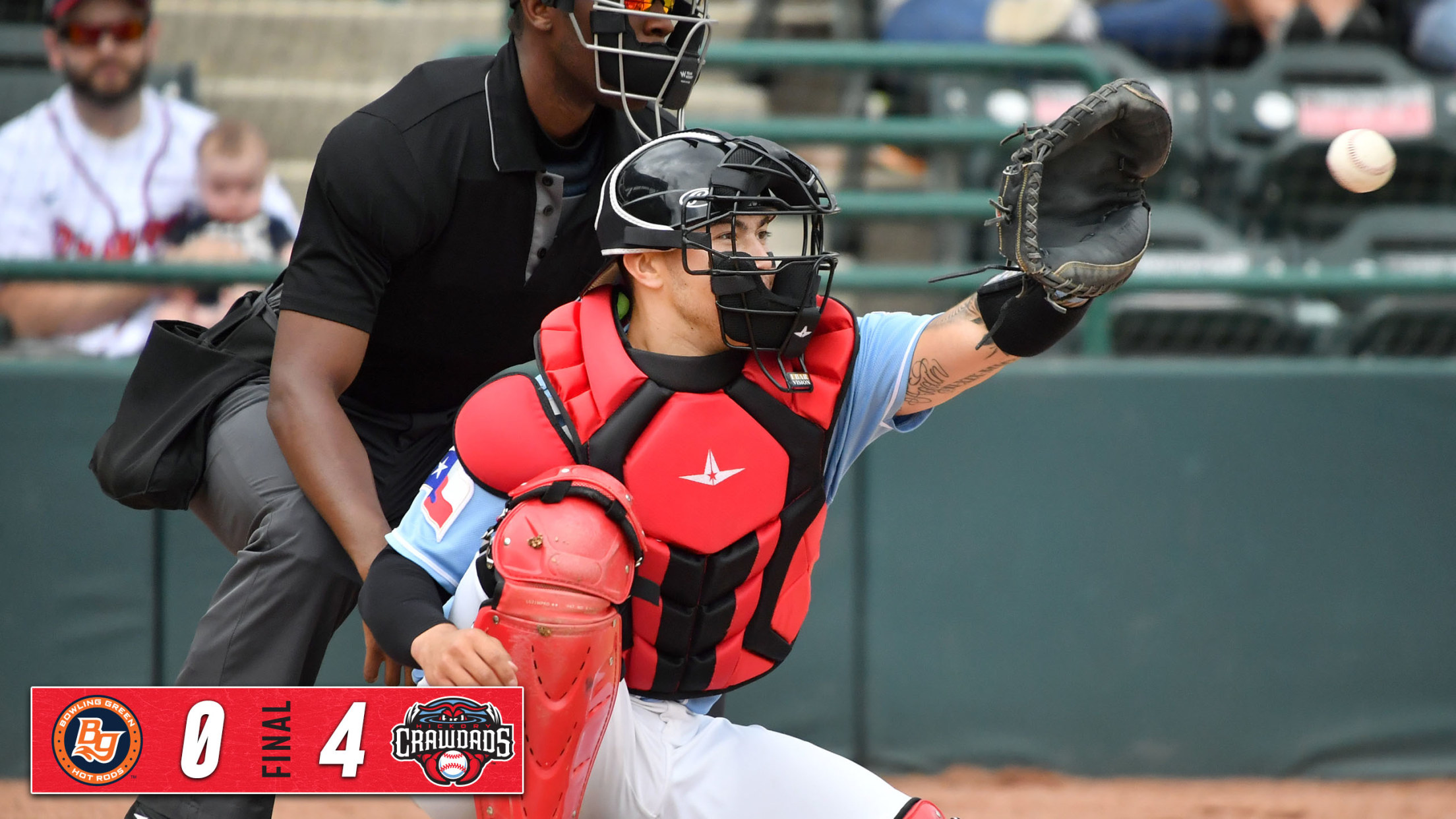 Hickory, NC- The Crawdads two-hit the Bowling Green Hot Rods in a 4-0 victory as they closed out the homestand. Daniel Mateo led off the bottom of the first inning with a homerun to left-center, his first of the season, and put the Crawdads ahead 1-0. The 'Dads added on
Hickory, NC- The Crawdads two-hit the Bowling Green Hot Rods in a 4-0 victory as they closed out the homestand.
Daniel Mateo led off the bottom of the first inning with a homerun to left-center, his first of the season, and put the Crawdads ahead 1-0.
The 'Dads added on in the sixth to take a 4-0 lead. Maximo Acosta reached on a fielding error and was replaced on the bases by Josh Hatcher on a force out. Cody Freeman singled to put two runners on. Liam Hicks smacked his first homerun of the season to give the 'Dads three runs.
On the mound, the Crawdads were lights-out. Larson Kindreich got the start, tossing 3.1 hitless innings. He walked three and struck out two. Aidan Anderson finished out the third, recording two outs. Juan Mejia recorded the next seven outs before surrendering the first hit to Bowling Green, a one-out single in the sixth. Mejia also allowed a leadoff single in the eighth for the only other hit of the afternoon. Yohanse Morel and Andy Rodriguez both got two outs and Eudrys Mañon secured the final out.
The Crawdads will hit the road to play eight games in six days in Winston-Salem. Two games are a makeup from the rainouts on Opening Weekend. The team will return for a six-game homestand starting Tuesday, May 2nd.