Comeback Comes Up Short on Sunday
'Dads Lose Finale 3-2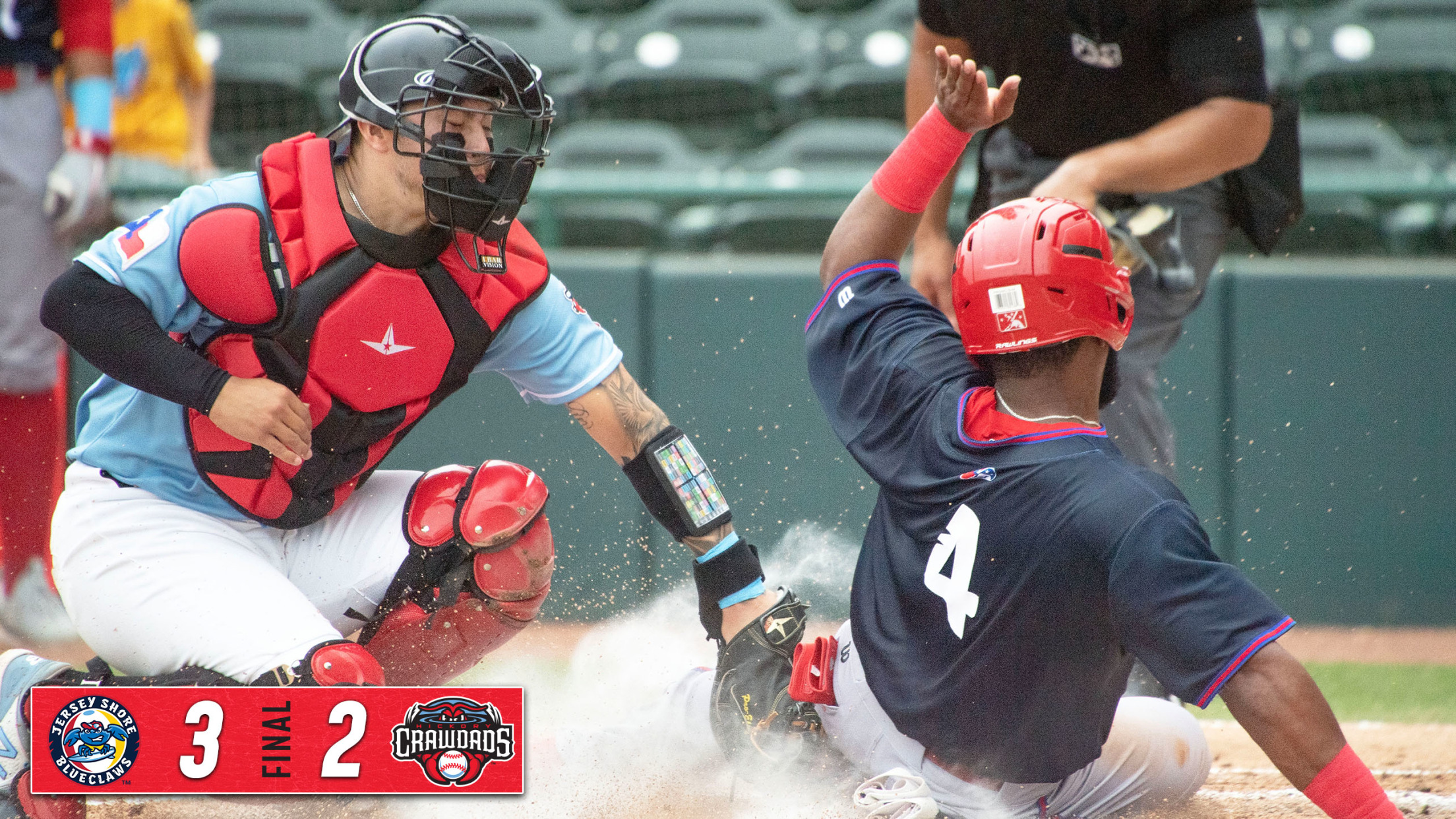 Hickory, NC- The Crawdads couldn't complete the comeback on Sunday as they lost to the Jersey Shore BlueClaws 3-2 in the series finale. Jersey Shore scored first, getting a run in the top of the second. The Crawdads tied the game in the bottom of the third. Angel Aponte singled
Hickory, NC- The Crawdads couldn't complete the comeback on Sunday as they lost to the Jersey Shore BlueClaws 3-2 in the series finale.
Jersey Shore scored first, getting a run in the top of the second.
The Crawdads tied the game in the bottom of the third. Angel Aponte singled and took third on a wild pitch during the next at bat. Marcus Smith singled to center to send in the runner.
The BlueClaws put two runs up in the fourth to take a 3-1 lead over the Crawdads.
The 'Dads rallied to cut the deficit to one on a walk by Smith and a double by Yenci Peña.
Still down a run in the ninth, the Crawdads threatened to tie the game, getting Easley to second with one out but a pair of strikeouts ended the game.
Gavin Collyer got the start for the 'Dads, tossing five innings and yielding three runs on five hits and three walks. Josh Stephan came out of the bullpen for three scoreless innings before Seth Clark took over for a 1-2-3 ninth.
The Crawdads will hit the road on Tuesday for six games in Bowling Green against the Hot Rods. They will return for back-to-back home series starting on Tuesday, May 16th.