Acosta Homers in Victory
Crawdads Take Down BlueClaws 6-3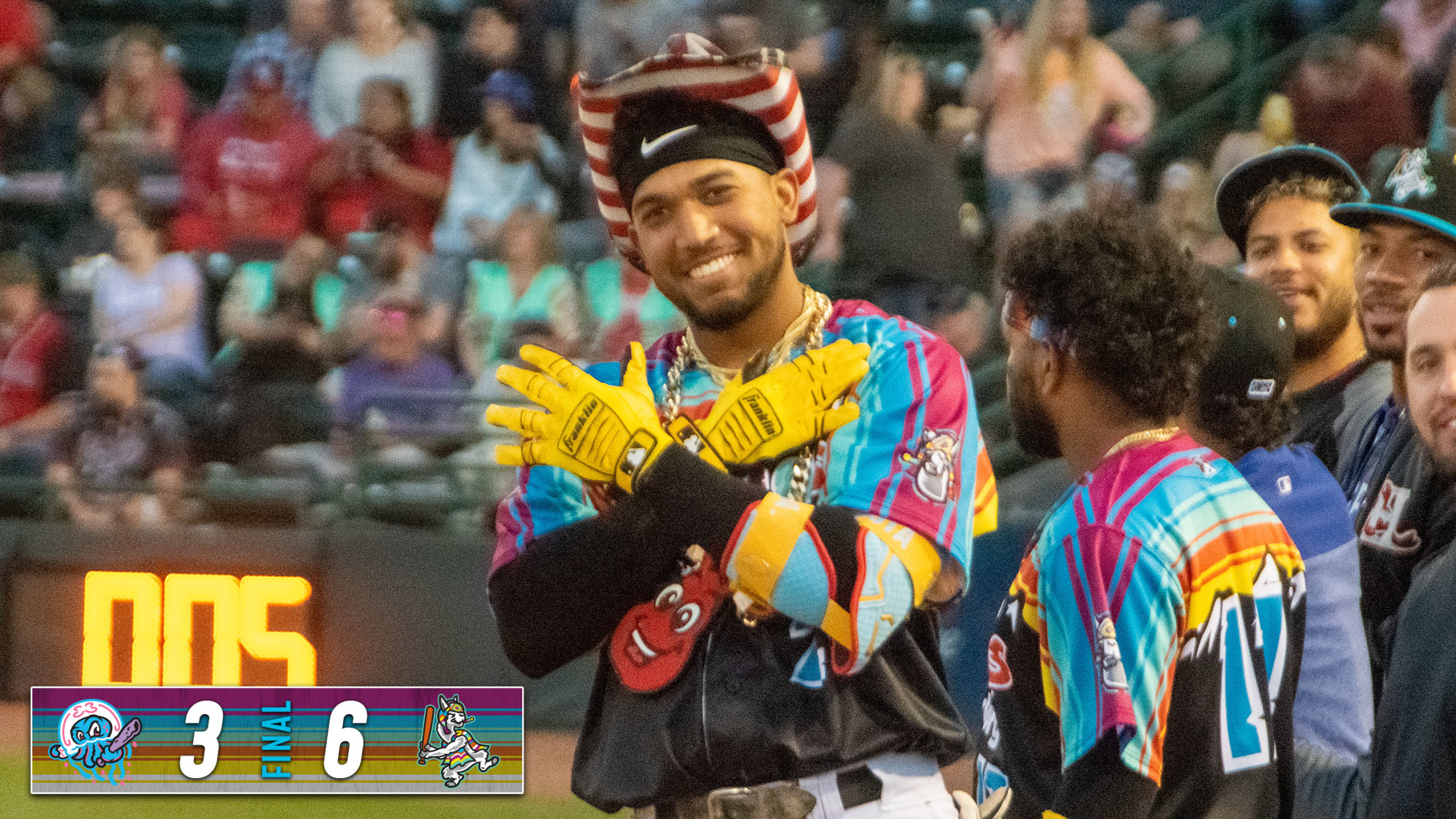 Hickory, NC- The Crawdads defeated the Jersey Shore BlueClaws 6-3 on Friday night as Kumar Rocker impressed in his second home start. Alejandro Osuna led off the bottom of the second with a walk. He stole second base to get into scoring position and took third on a ground out
Hickory, NC- The Crawdads defeated the Jersey Shore BlueClaws 6-3 on Friday night as Kumar Rocker impressed in his second home start.
Alejandro Osuna led off the bottom of the second with a walk. He stole second base to get into scoring position and took third on a ground out by Hicks. Geisel Cepeda hit a ground ball to the pitcher that fielded and tossed to the catcher as Osuna dashed home. The ball popped out of the catcher's mitt as Osuna slid safely in for the first run the game.
The 'Dads added on in the fifth with three more runs. Daniel Mateo and Josh Hatcher singled to chase the starting pitcher out of the game. Maximo Acosta hit his third homer of the season to make it a 4-0 game.
Crawdads righty Kumar Rocker got the start tonight, tossing six shutout innings and allowing one hit and walking two. He struck out eight batters and threw 47 of his 68 pitches for strikes.
Jersey Shore managed to score three in the eighth off reliever Bradford Webb, in his second inning of work, to make it a one run game.
The Crawdads rallied for two runs in the bottom half of the inning to push their lead back to three. Osuna and Hicks walked and executed a double steal. Geisel Cepeda singled and a throwing error allowed both runners to score.
Michael Brewer came in for the ninth and recorded his third save of the season while striking out three and walking one.
Game five of the series will be tomorrow night at 5pm. Following the game, the Social Club Misfits will perform the first Gardner-Webb University Christian Concert presented by 106.9 The Light.