Tyler Matzek Set to Join Gwinnett on Rehab Assignment
2021 Postseason hero returns to Stripers for first time since 2019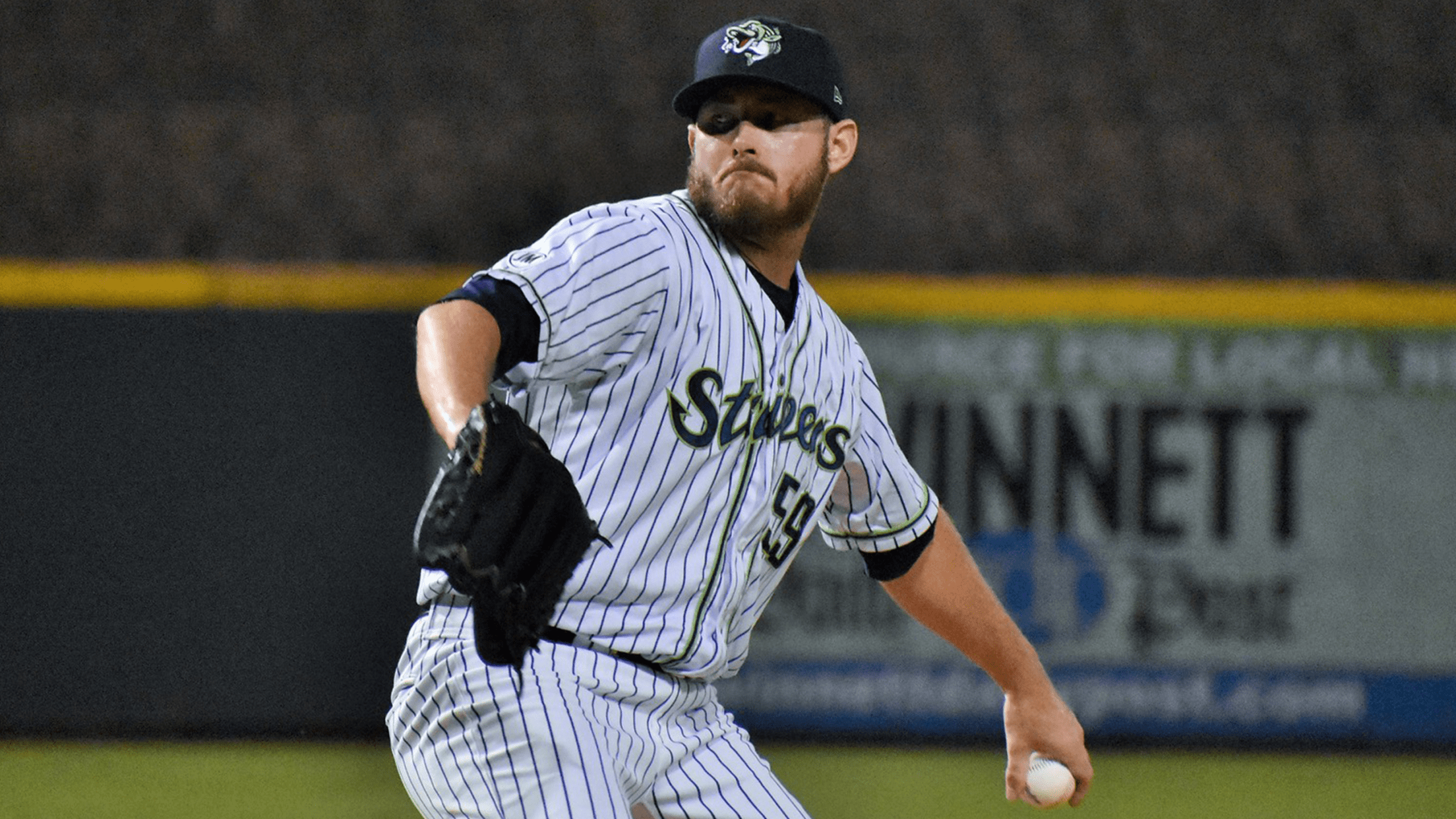 Tyler Matzek last pitched for the Stripers in 2019, appearing in both the regular season and playoffs. (Josh Conner)
NORFOLK, Va. – The Atlanta Braves announced today that left-handed pitcher Tyler Matzek has had his injury rehab assignment transferred to Gwinnett from Class-A Augusta. Matzek is set to join the team tonight for game two of a six-game series at Norfolk. The 31-year-old Matzek is on Atlanta's 15-day injured
NORFOLK, Va. – The Atlanta Braves announced today that left-handed pitcher Tyler Matzek has had his injury rehab assignment transferred to Gwinnett from Class-A Augusta. Matzek is set to join the team tonight for game two of a six-game series at Norfolk.
The 31-year-old Matzek is on Atlanta's 15-day injured list while recovering from left shoulder inflammation. It is his first career rehab assignment with Gwinnett and second overall stint with the club, as he first pitched for the Stripers during the 2019 regular season (0-0, 9.00 ERA in five games) and playoffs (0-0, 2.70 ERA in two games).
Since having his contract selected by the Braves on July 23, 2020, Matzek has gone 4-8 with a 2.89 ERA (33 ER in 102.2 IP) in 103 regular-season relief appearances. He played a starring role during Atlanta's run to the 2021 World Series championship, going 3-0 with a 1.72 ERA (3 ER in 15.2 IP), .182 BAA, and 24 strikeouts over 13 relief appearances across all three series.
Matzek is one of three Braves players currently on a rehab assignment with Gwinnett, joining outfielder Eddie Rosario (since June 25) and right-handed pitcher Jay Jackson (since June 28).
Gwinnett will be on the road in Norfolk through Sunday, July 3. The Stripers' next home game is Monday, July 4 at 7:05 p.m. vs. the Charlotte Knights. Tickets are on sale now at GoStripers.com.