Stripers Fall 6-4 to Louisville in 11 Innings
Alan Rangel strikes out five in Triple-A debut, but bullpen allows three runs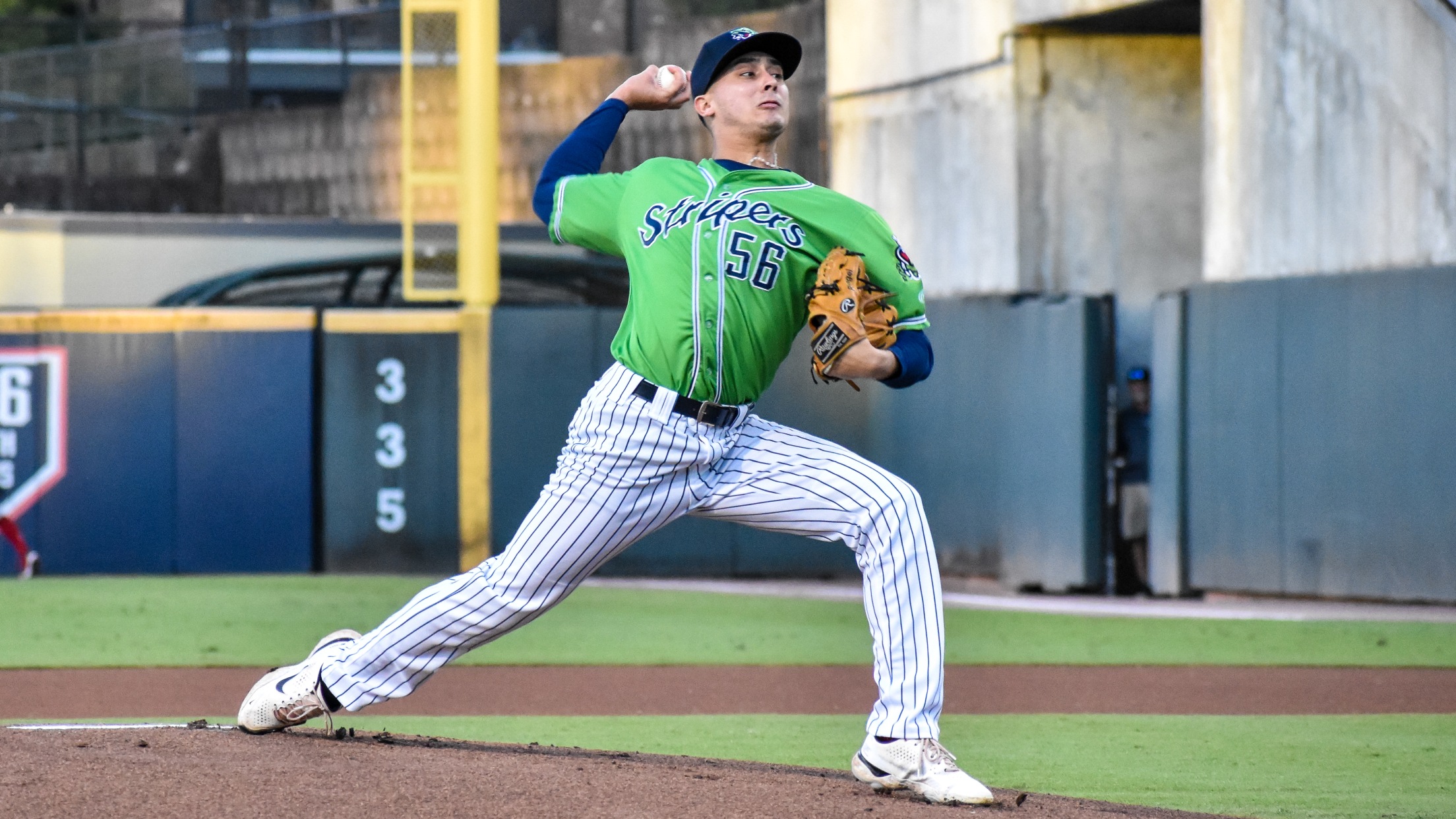 (Josh Conner/Gwinnett Stripers)
LAWRENCEVILLE, Ga. – The Gwinnett Stripers (69-78) fought for 11 innings but fell 6-4 to the Louisville Bats (59-90) on Tuesday night at Coolray Field. Alan Rangel struck out five over 3.0 two-run innings in his Triple-A debut but did not factor into the decision. [BOX SCORE] Decisive Plays: Down
LAWRENCEVILLE, Ga. – The Gwinnett Stripers (69-78) fought for 11 innings but fell 6-4 to the Louisville Bats (59-90) on Tuesday night at Coolray Field. Alan Rangel struck out five over 3.0 two-run innings in his Triple-A debut but did not factor into the decision.
Decisive Plays: Down 2-0 in the bottom of the fourth, the Stripers got on the board with Justyn-Henry Malloy's RBI double. Ryan Casteel immediately followed Malloy's knock with a two-run single to put Gwinnett ahead 3-2. Louisville tied the game at 3-3 in the sixth, where it remained until the top of the 11th when Michael Papierski drew a bases-loaded walk off Tyler Ferguson (L, 0-5). Steven Leyton then lined a two-run double to push the Bats' lead to 6-3. Taylor Motter's sacrifice fly in the bottom of the inning made it 6-4.
Key Contributors: Jake Marisnick went 2-for-4 for Gwinnett, while Malloy's double was the team's lone extra base hit. Motter went 0-for-1, but walked three times, scored, stole a base, and drove in a run. For Louisville, Papierski (2-for-3, 2 RBIs) and Juniel Querecuto (2-for-4, two runs, stolen base) each had multi-hit efforts.
Noteworthy: Motter has walked three times in two consecutive appearances and is sporting a .476 on-base percentage for the month of September. He is riding a 14-game on-base streak since September 2.The Stripers are now 5-5 in extra-inning games. The team finishes the 2022 campaign with a 10-11 record on Tuesdays.
Next Game (Wednesday, September 28): Gwinnett vs. Louisville, 12:05 p.m. at Coolray Field. LHP Jared Shuster (1-2, 3.74 ERA) for the Stripers vs. LHP Brandon Williamson (1-5, 4.41 ERA) for the Bats. Radio Broadcast: 11:50 a.m. on MyCountry993.com. It's an Education Day at Coolray Field. The Stripers will welcome area students to take in a matinee game at Coolray Field in a fun and educational environment.