Eddie Rosario Joins Gwinnett on Rehab Assignment 
2021 NLCS Most Valuable Player set to rehab with Stripers for second time in career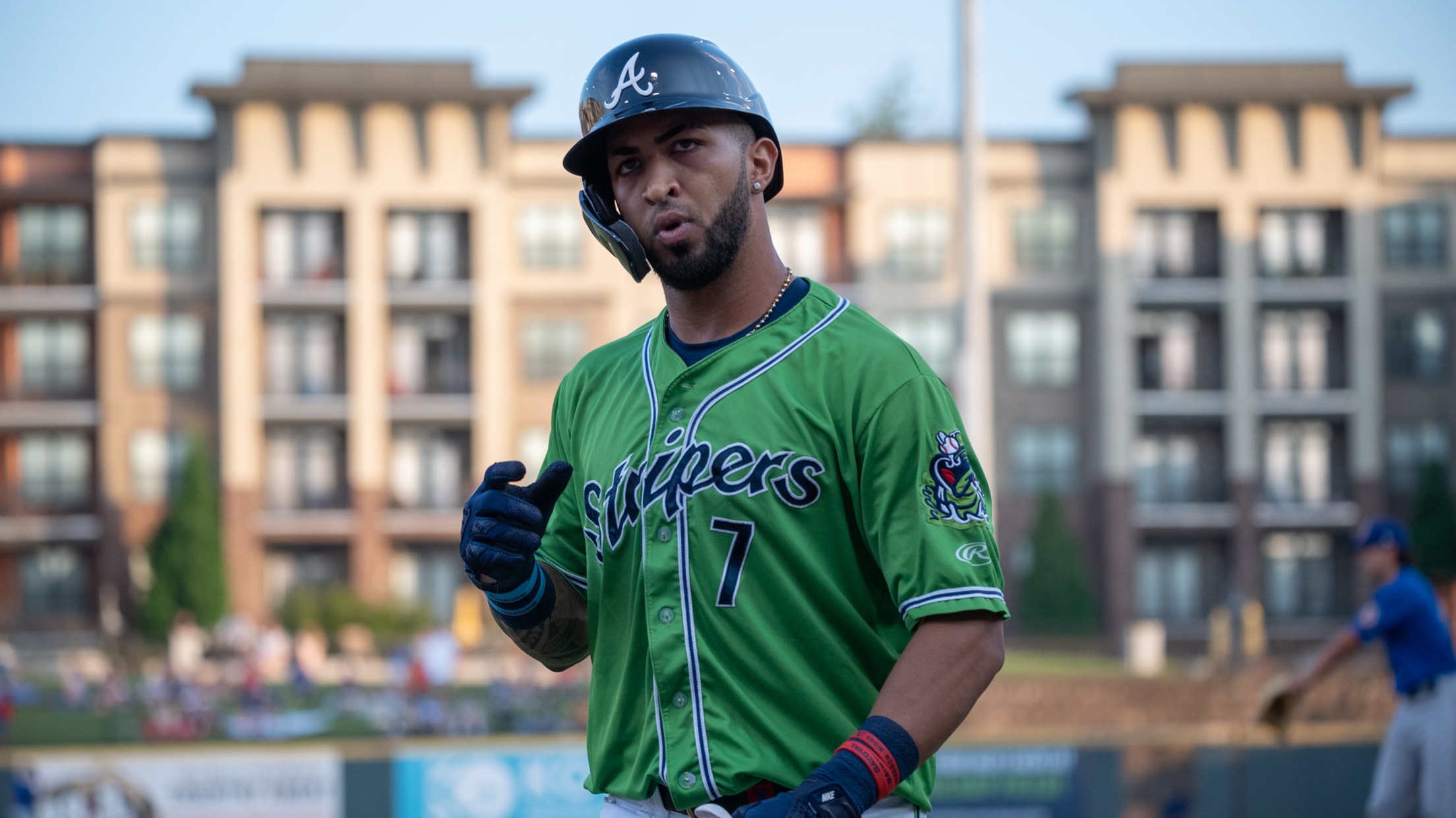 Eddie Rosario returns for his second rehab assignment with Gwinnett. He played 13 games for the Stripers in August 2021. (Jamie Spaar)
NASHVILLE, Tenn. – The Atlanta Braves announced today that outfielder Eddie Rosario has been assigned to the Gwinnett Stripers to begin an injury rehab assignment. Rosario is set to play for the Stripers tonight in game five of a six-game series at Nashville. The 30-year-old Rosario is on Atlanta's 10-day
NASHVILLE, Tenn. – The Atlanta Braves announced today that outfielder Eddie Rosario has been assigned to the Gwinnett Stripers to begin an injury rehab assignment. Rosario is set to play for the Stripers tonight in game five of a six-game series at Nashville.
The 30-year-old Rosario is on Atlanta's 10-day injured list while recovering from a laser procedure to correct blurred vision and swelling in his right retina. It is his second career rehab stint with Gwinnett, first since August 11-26, 2021 when he hit .196 (10-for-57) with two doubles, four home runs, and 16 RBIs in 13 games while recovering from a right abdominal strain.
Since being acquired by Atlanta via trade with Cleveland on July 30, 2021, Rosario has combined to bat .207 (29-for-140) with five doubles, two triples, seven homers, 16 RBIs, and two stolen bases in 48 regular-season games with the Braves. In the 2021 MLB Postseason, he hit .383 (23-for-60) with three doubles, one triple, three homers, 11 RBIs, one steal, and a 1.073 OPS in 16 games for the World Series champions. Rosario was named the Most Valuable Player of the National League Championship Series after hitting .560 (14-for-25) with three homers, nine RBIs, and a 1.647 OPS in Atlanta's six-game series win over the Los Angeles Dodgers.
Rosario is the second Atlanta Braves player to rehab with Gwinnett this season, joining Ronald Acuña Jr., who played in six games from April 19-27.
Gwinnett will be on the road in Nashville through Sunday, June 26. The Stripers then play a six-game road series in Norfolk, Va. against the Norfolk Tides from June 28-July 3. Gwinnett's next home game is Monday, July 4 at 7:05 p.m. vs. the Charlotte Knights.