The Greenville Drive Celebrates 10-Year Partnership with The Blood Connection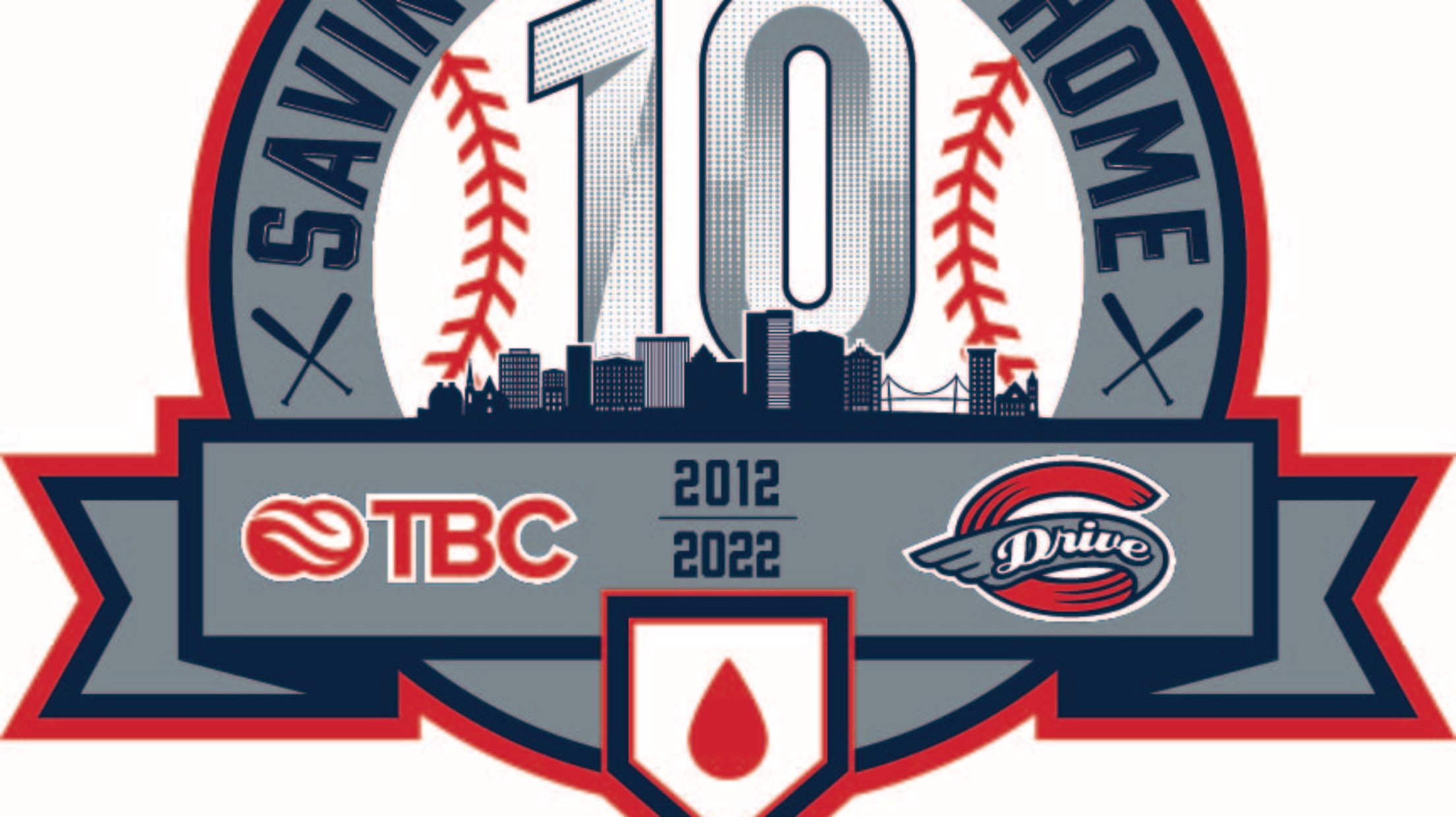 The Greenville Drive takes great pride in being the front porch for the community of Greenville, which means they strive to aid their community. For 10 years the Drive has partnered with The Blood Connection to be a positive light in Greenville. The Drive announced a goal to secure 356
The Greenville Drive takes great pride in being the front porch for the community of Greenville, which means they strive to aid their community. For 10 years the Drive has partnered with The Blood Connection to be a positive light in Greenville. The Drive announced a goal to secure 356 pints of usable blood over the course of the season through a series of six blood drives running from mid-April through mid-August at Fluor Field. The number 356 is special to The Drive, as it commemorates Shoeless Joe Jackson's lifetime batting average and the name of the new District 356 entertainment area adjacent to Fluor Field.
The first two of these events took place on April 11 and April 20, with four additional tenth anniversary blood drives at Fluor Field set for:
Friday, May 20 from noon-5 p.m. (gameday)
Tuesday, June 17 from 11a.m.-4 p.m.
Thursday, July 21 11 a.m.-6 p.m.
Friday, August 12 from 11 a.m.-6 p.m. (gameday)
To encourage and recognize the importance of blood donors in helping friends and neighbors at their time of greatest need, the Ten Years of Saving Lives Campaign will include special rewards and incentives for those who donate at these events. The Blood Connection and the Greenville Drive will recognize the dedicated donors across the season at an end of the year event. Donate at two of the Fluor Field blood drives to be invited; donate at 3 throughout the summer and receive a commemorative Drive baseball jersey.
"In sports, we can sometimes throw the word 'hero' around a bit lightly, but those who donate blood are lifesavers and heroes in the truest sense of the word and should be treated accordingly," said Greenville Drive Vice President of Marketing Jeff Brown. "Our work with The Blood Connection is not only one of our longest-standing relationships, but it is also core to The Drive's mission to be a force for good in Greenville and beyond. We are proud to celebrate this milestone, and we know that the Greenville community will help us deliver on our very aggressive donation goals, because, just as we work to support them, this community has never let us down. As always, together, we win."
Appointments are recommended but not required for donation, but those who need more information or wish to register in advance can do so HERE.