Champions! Drive take the South Atlantic League in sweep of Renegades
Drive win four-straight in playoffs to claim second title in team history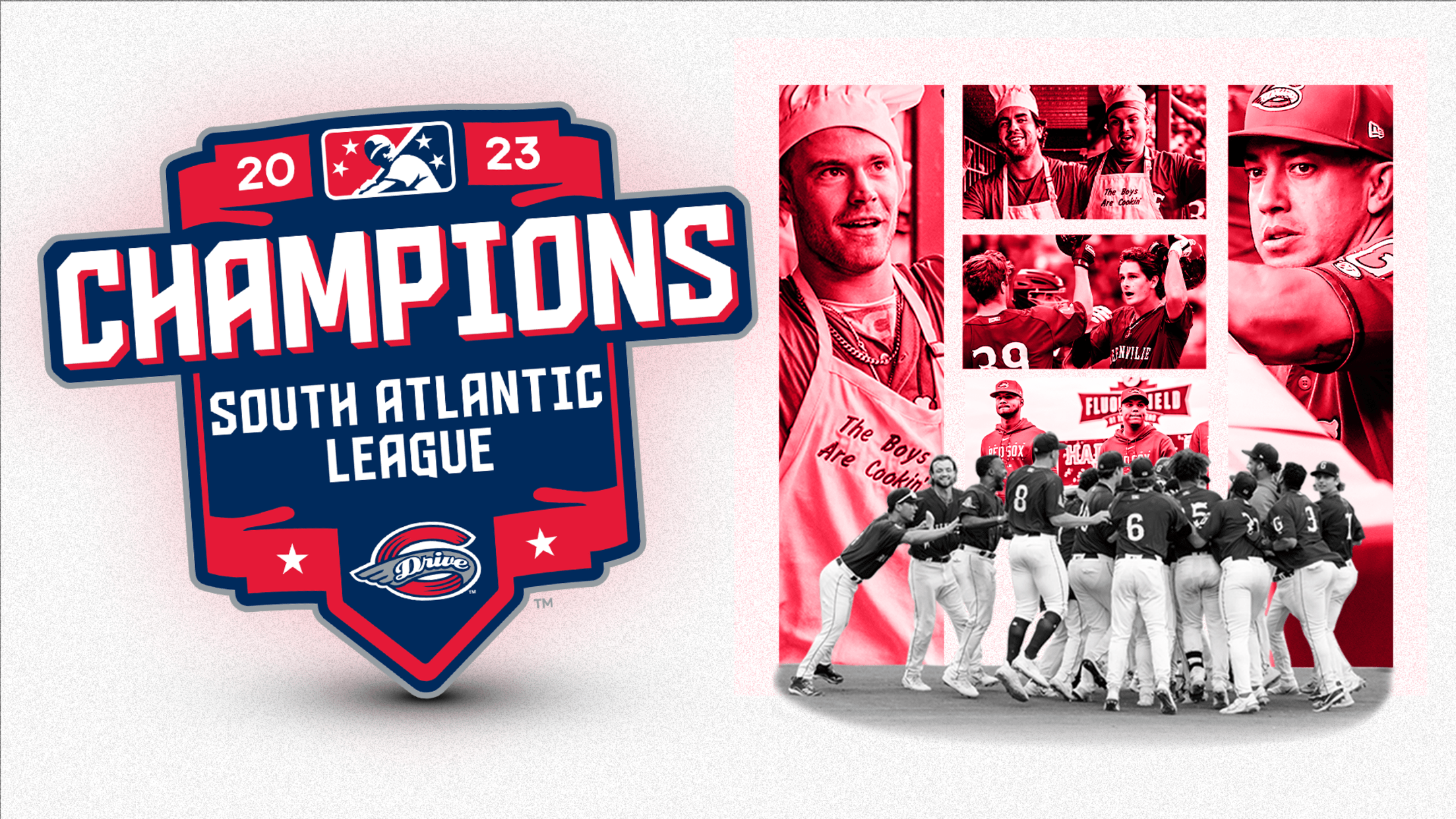 The Greenville Drive claimed the South Atlantic League Championship for the first time since 2017 and for the second time in franchise history, sweeping the Hudson Valley Renegades in the Championship Series, completing the sweep with a 7-3 victory in game two on Tuesday night. Deadlocked at 2-2 in the
Hispanic Heritage Festival returns October 1!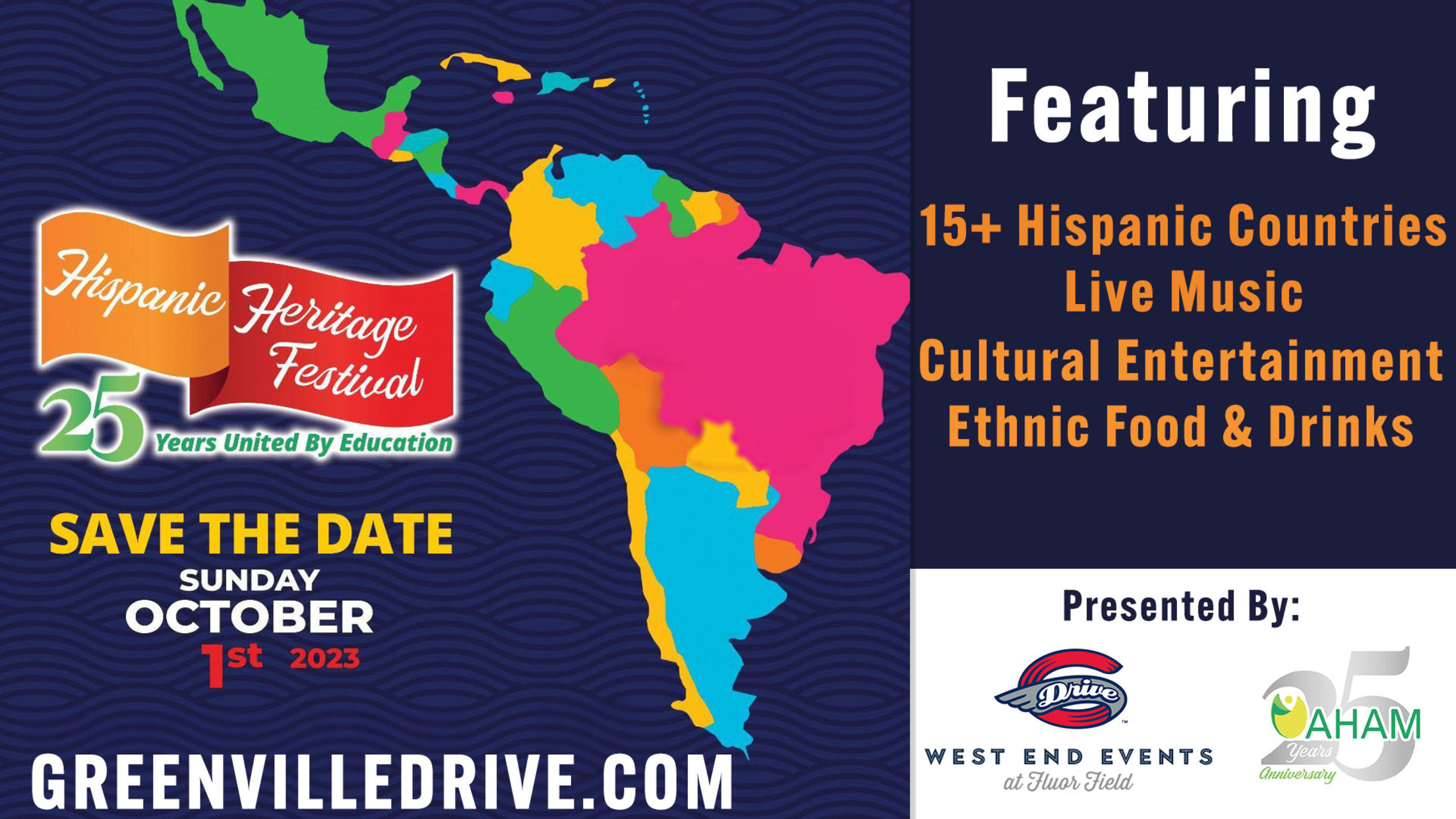 Event Details: Sunday, October 1 | 12 p.m. - 6 p.m. Get Tickets Twenty-three years of tradition makes for one special event right here in the heart of the West End. Join us on Sunday, October 1st for the Hispanic Heritage Festival presented by the Hispanic-American Women's Association (AHAM) as
Greenville Fall Wine Fest returns October 7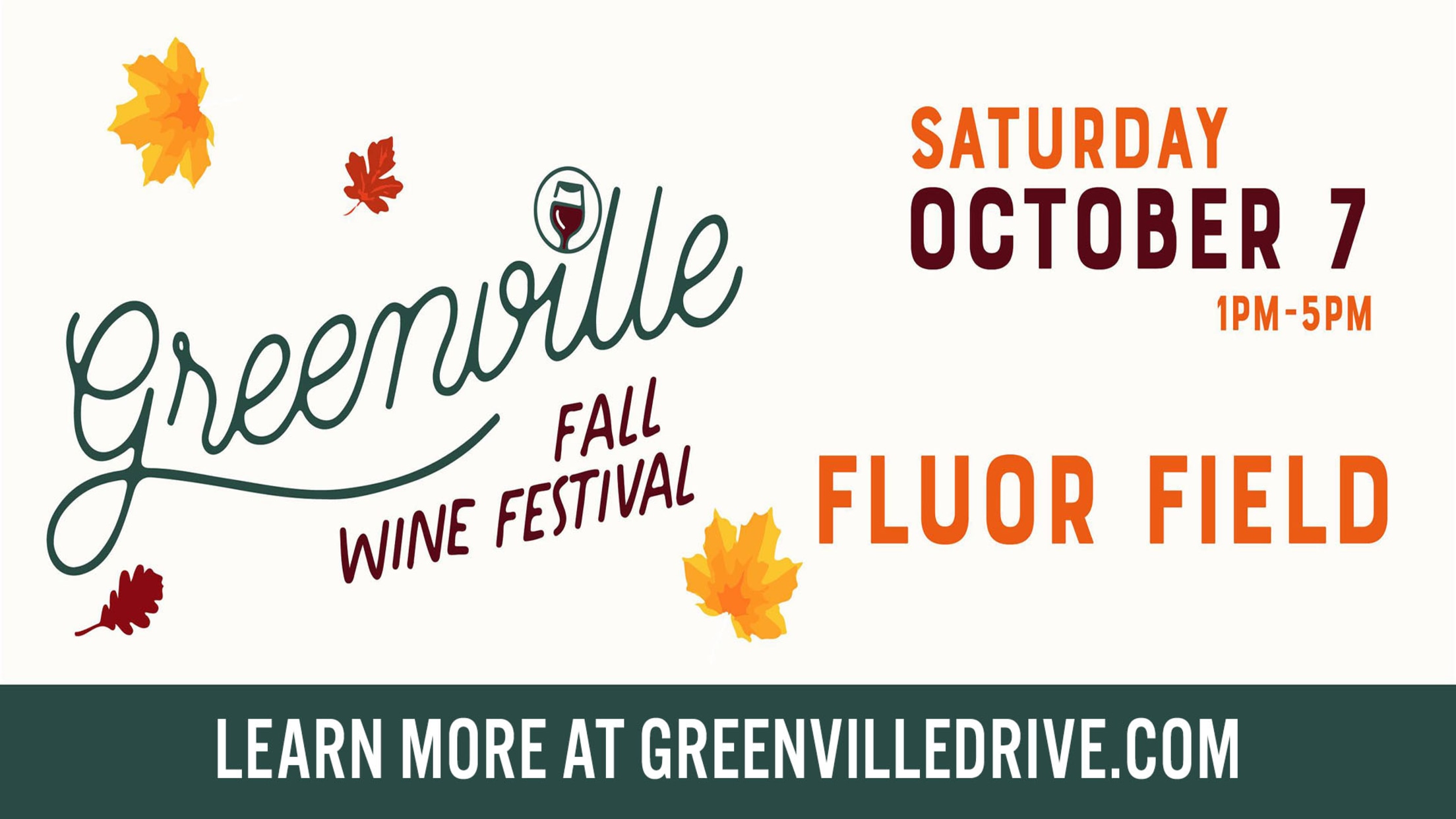 Event Details: Saturday, October 7 | 1 p.m. - 5 p.m. Get Tickets Over-50 wine options plus beer and seltzers? Do we need to say more? Come on down to Fluor Field for the Greenville Fall Wine Festival and indulge and celebrate in all things wine with additional guests, beer,
Greenville Craft Beer Festival is October 21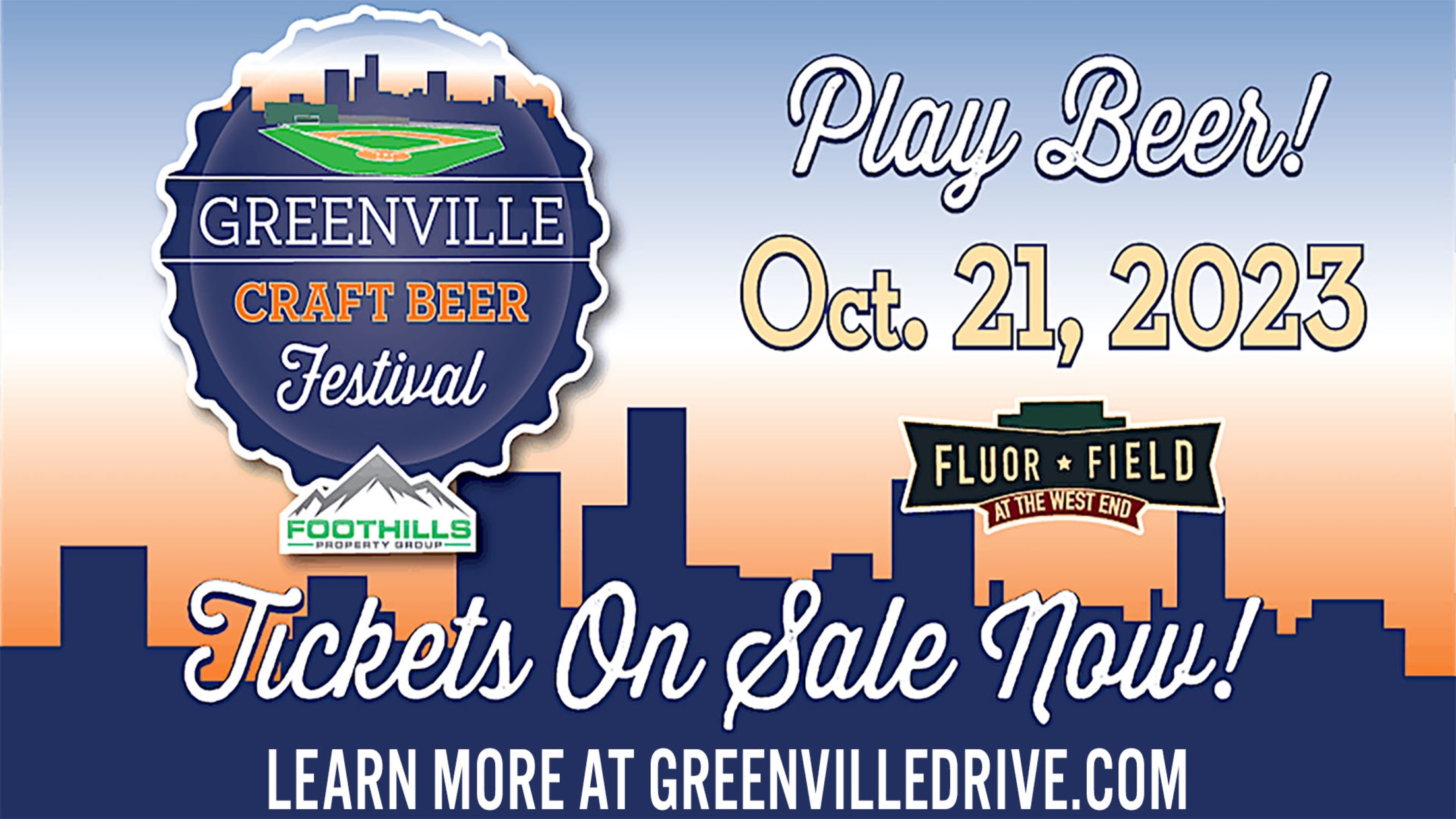 Event Details: Saturday, October 21 | 12 p.m. - 4 p.m. Get Tickets Back again for the ninth year! The Greenville Craft Beer Festival, the Upstate's Premier Craft Beer Festival, is back for another go-around at Fluor Field. New faces and old favorites will fill Fluor Field with their quality
Green Monster Mash is October 27!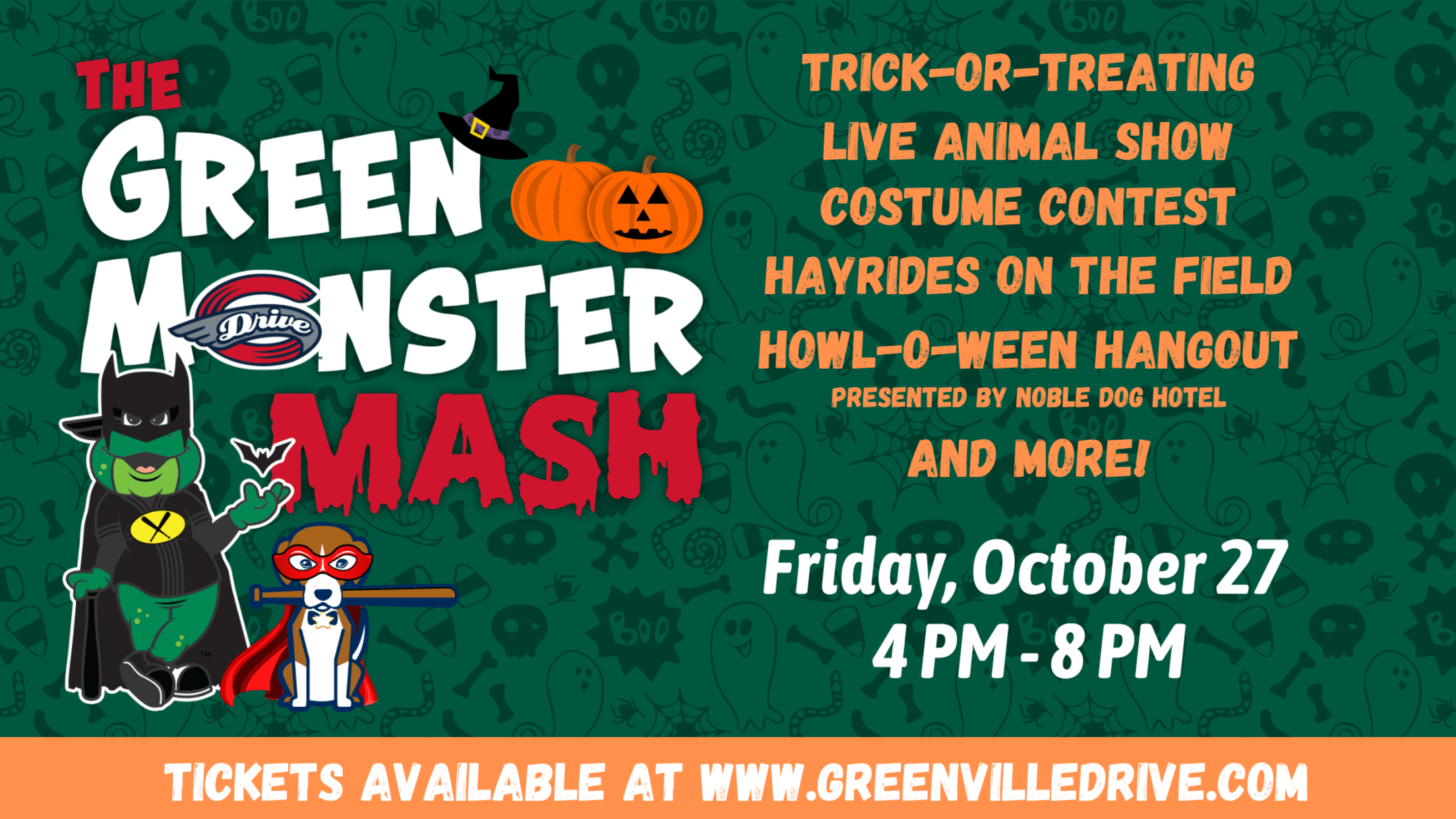 Event Details: Friday, October 27 | 4 p.m. - 8 p.m. | Get Tickets Greenville's ghoulishly good time for families and pets is back from another year! The Green Monster Mash is a fun and safe Halloween experience for kids of all ages in the Upstate. On Friday, October 27
The 3rd Annual Heroes Softball Game - GVL Fire vs Police - October 29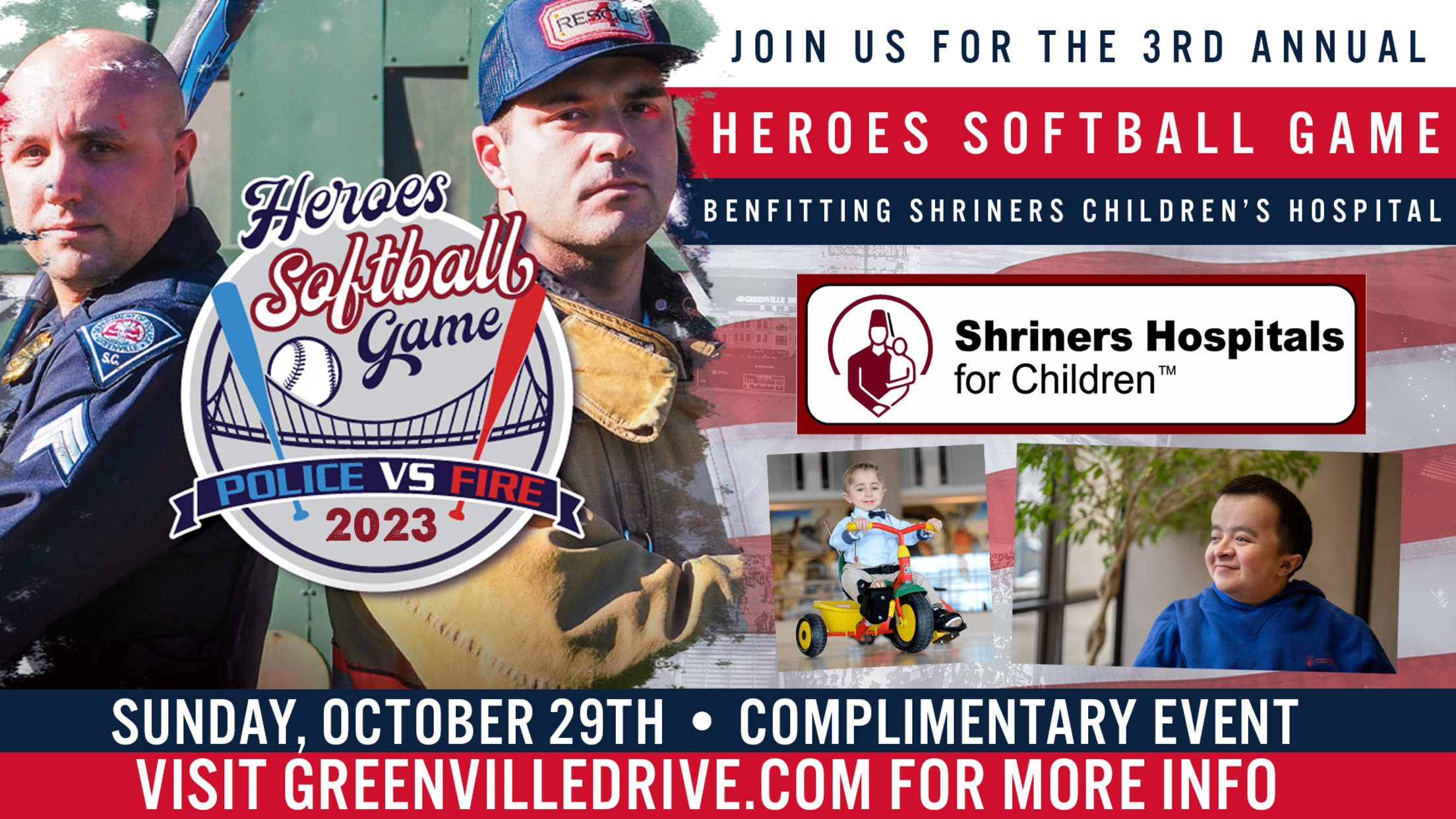 The 3rd Annual Heroes Softball Game between the City of Greenville Police and Fire Departments will take place at Fluor Field on Sunday, October 29th. First pitch for this charitable softball game is set for 3:00 PM, and the Main Street Gates to the ballpark will open at 2:00 PM.
SC Veterans Upstate Salute at Fluor Field on November 12th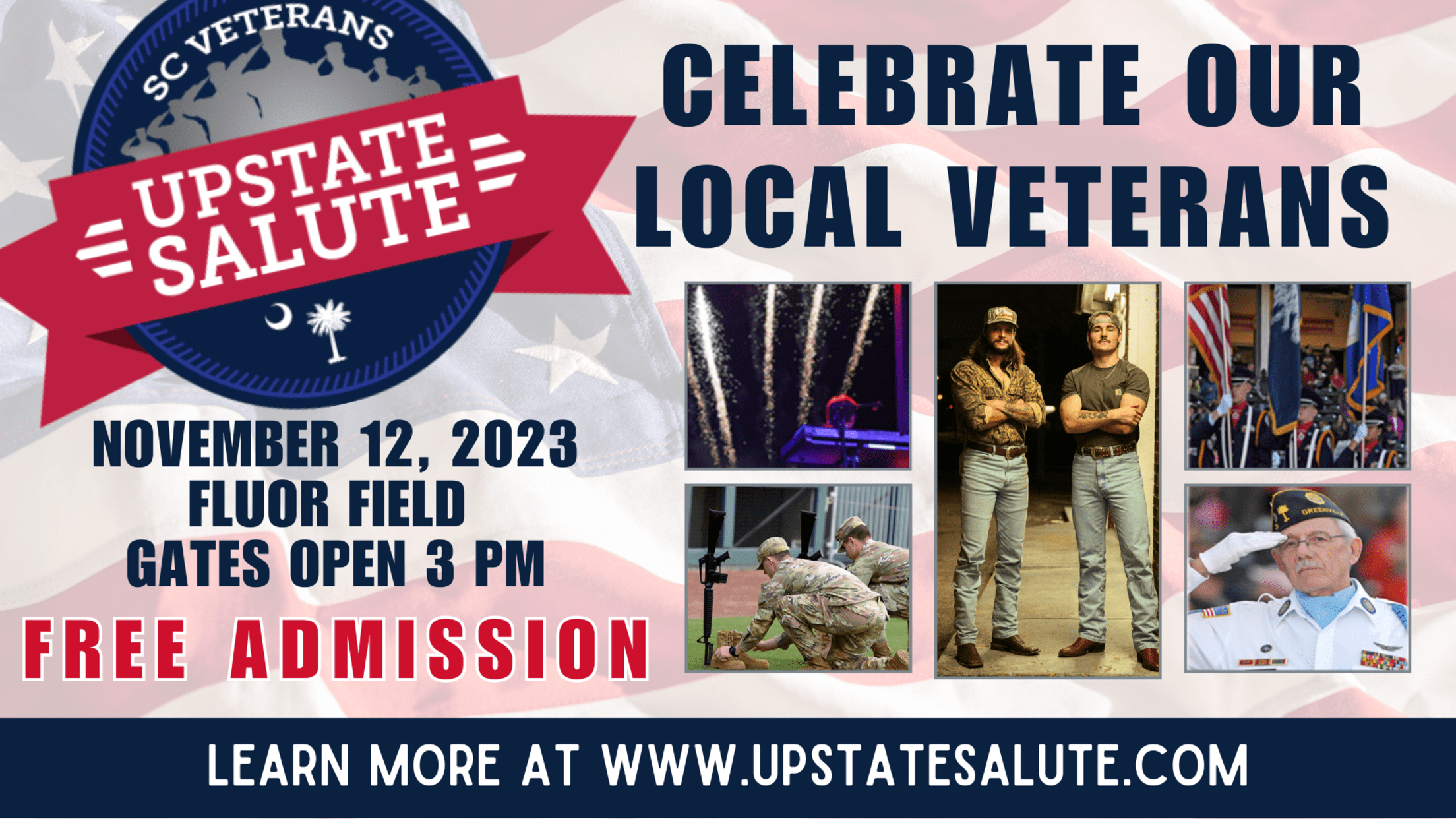 SC Veterans Upstate Salute at Fluor Field on November 12th 8th annual celebration event at Fluor Field includes live music from the Christian Stolz and the Broken Arrows, a vintage warbirds flyover, Special Forces Jump Team, Fireworks and more! CLICK HERE TO REDEEM YOUR COMPLIMENTARY TICKET The Drive are excited
Pitching dominates as Drive take Championship Series game one, 2-0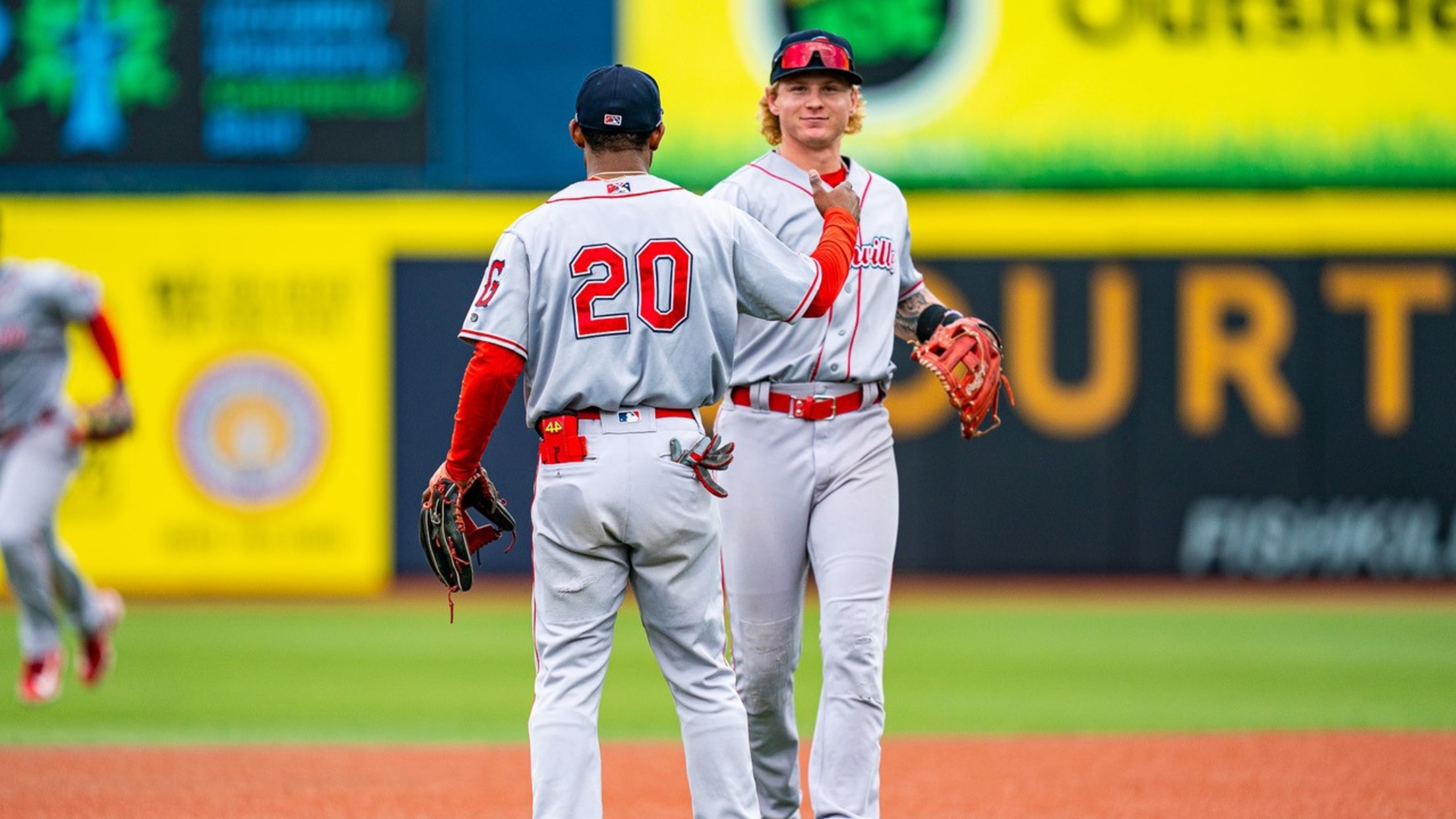 The Greenville Drive took a 1-0 series lead in the SAL Championship Series on Sunday afternoon, taking game one 2-0 thanks to two walked-in runs in the top of the sixth. The victory puts the Drive a win away from claiming their second SAL Championship in franchise history as the
Drive clinch SAL South Division Title, Championship Series on Deck
Drive's fourth Division Title; first since 2017
The Greenville Drive claimed the South Atlantic League South Division Title sweeping the Hickory Crawdads in two games with a 6-3 victory at Fluor Field, Thursday night. Greenville's victory clinched a spot in the SAL Championship Series which begins Sunday against the winner of SAL North Division Series — either
Drive outlast Hickory; take game one 3-2
Penrod, Cobb, German, Cepeda dull Hickory bats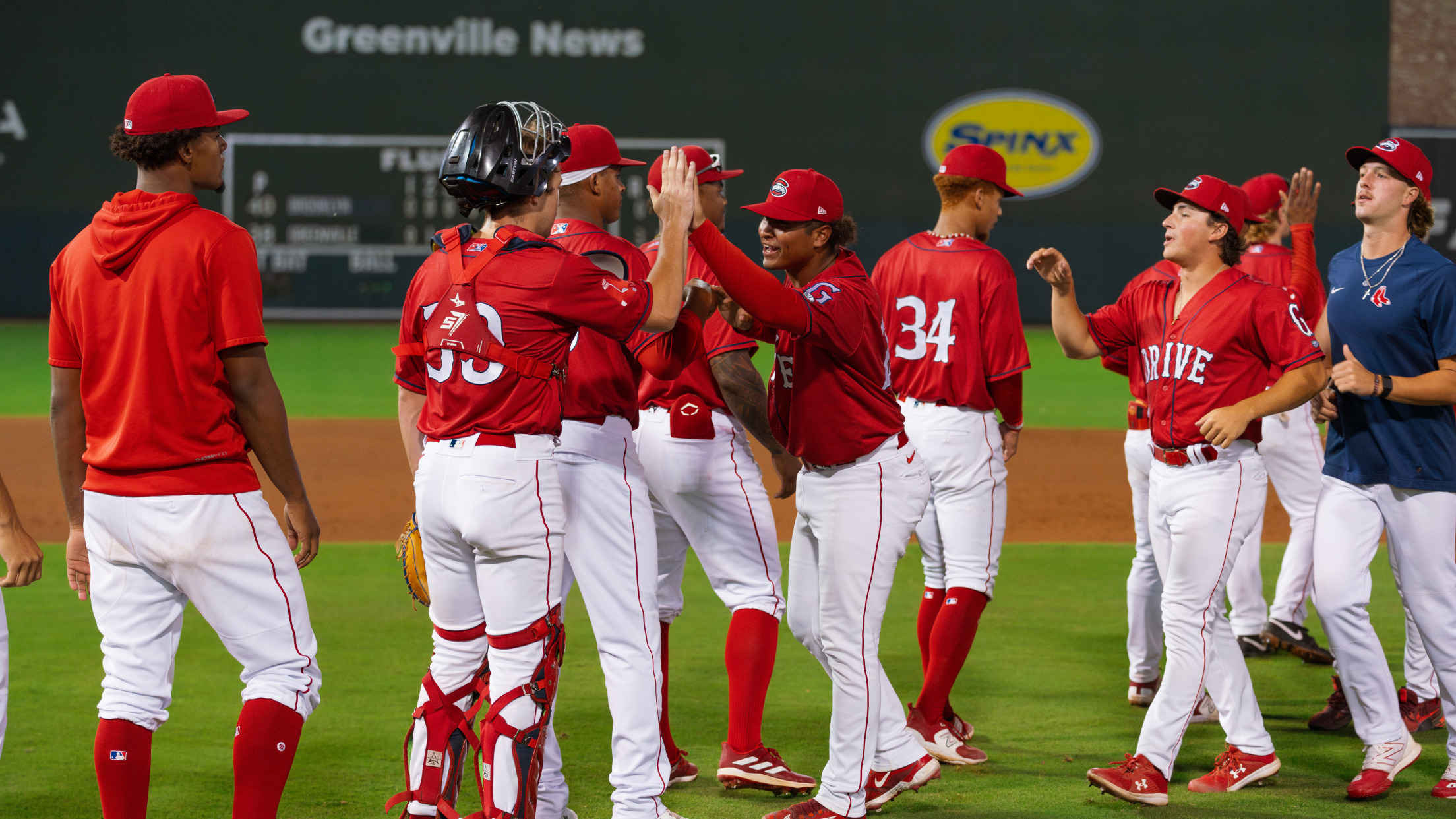 A quartet of pitchers carried the day for the Greenville Drive (1-0) as they outlasted the Hickory Crawdads (0-1) 3-2 to take the opening game of the best-of-three SAL South Divisional Series, putting them a win away from reaching the SAL Championship Series. The four-man group on the bump of
Drive swept by Aberdeen to conclude regular season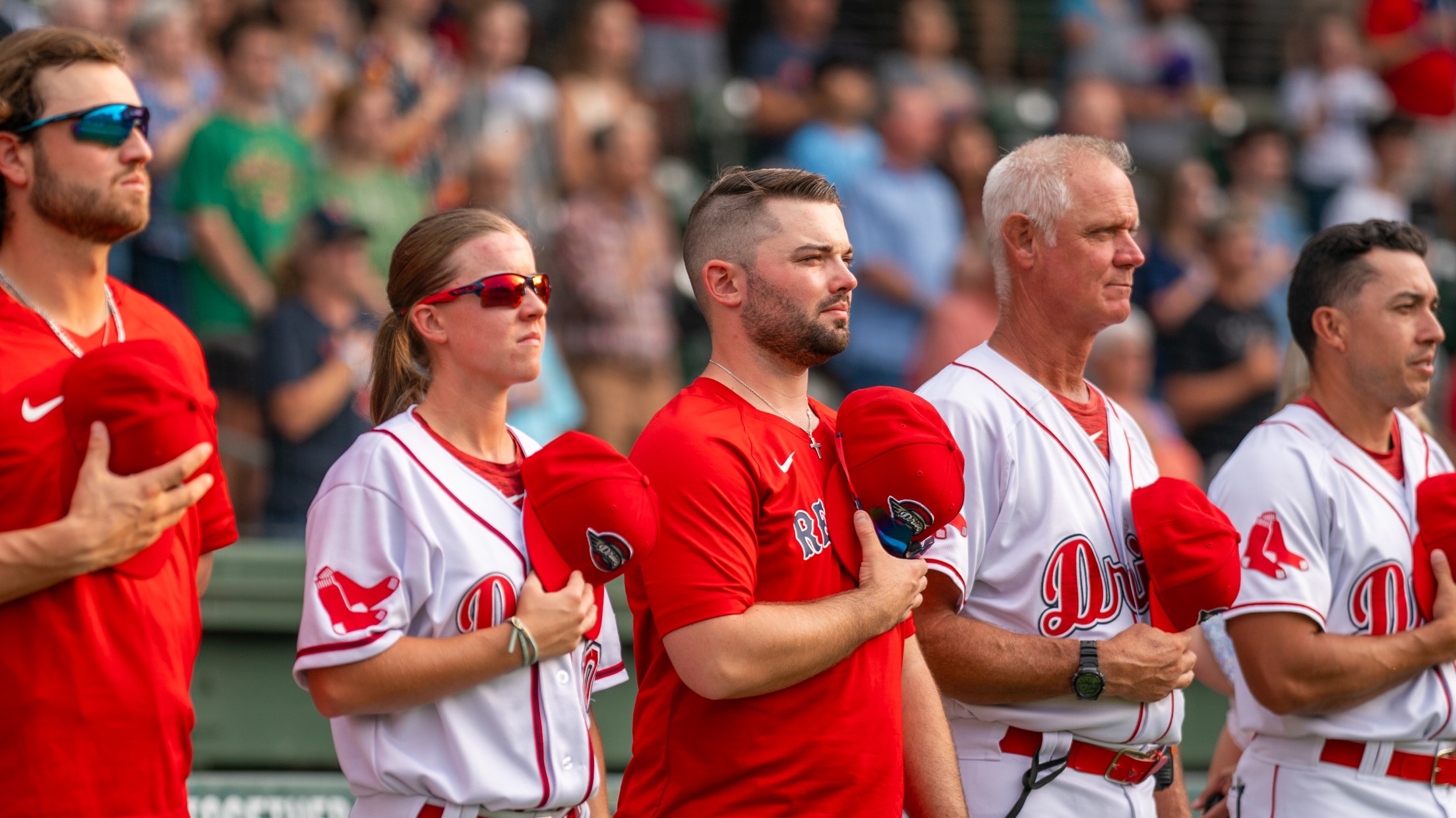 SAL Playoffs on deck for Drive on Tuesday The Greenville Drive (27-39, 63-69) fell 4-3 Sunday afternoon to the Aberdeen IronBirds (34-31, 66-63) on a wild pitch that allowed the IronBirds' runner from third to cross the plate in the bottom of the ninth and clinch a series sweep of
Drive drop fifth-straight game to Aberdeen, lose 7-3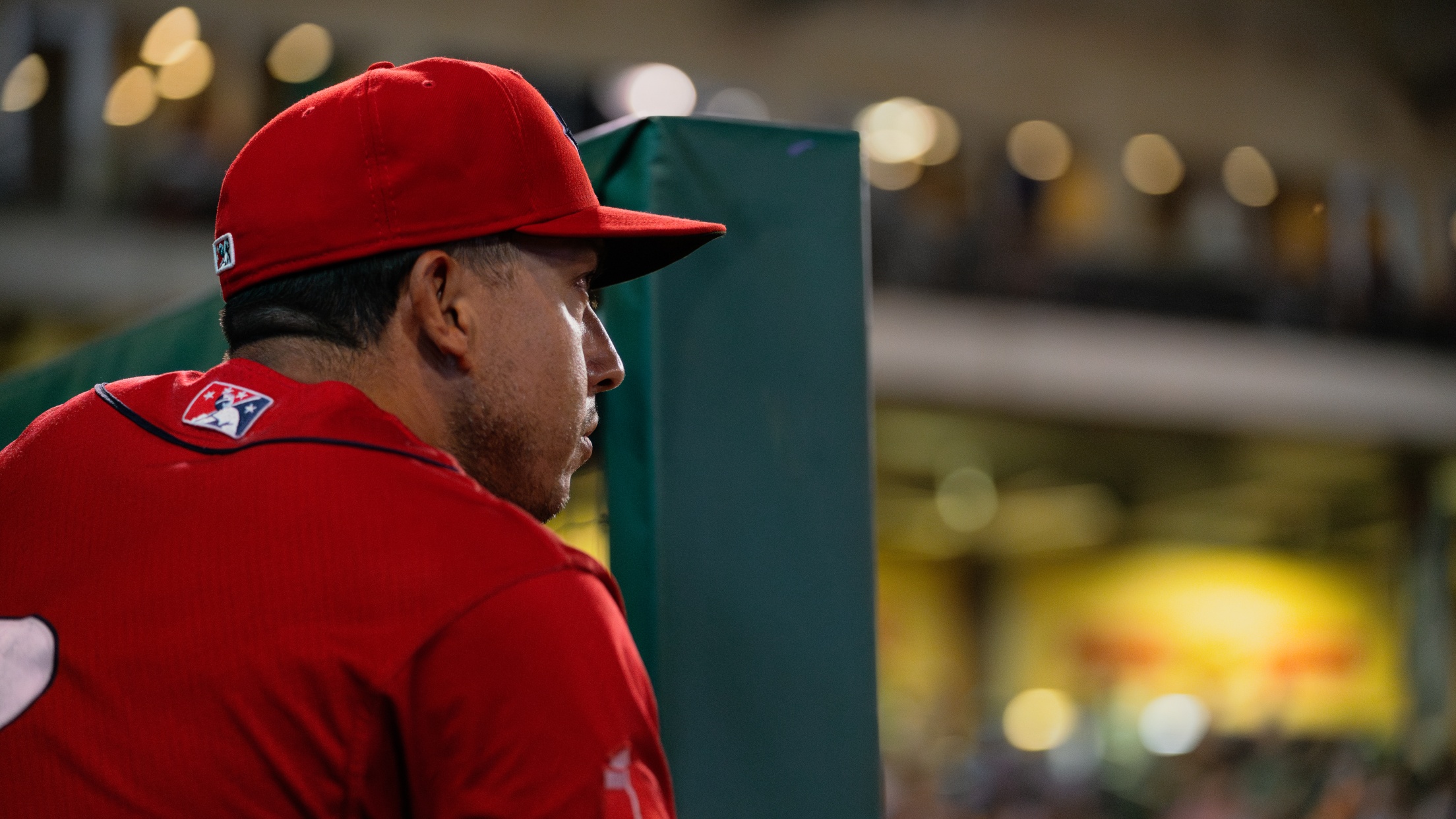 Gonzalez knocks 11th homer of the year The Greenville Drive (27-38, 63-68) dropped their fifth-straight game to the Aberdeen IronBirds (33-31, 65-63), this time going down 7-3 as Aberdeen scored five unanswered runs to break a 2-2 tie in the fourth. It wouldn't be a sudden offensive outburst that doomed
Drive shutout in rain-shortened loss to IronBirds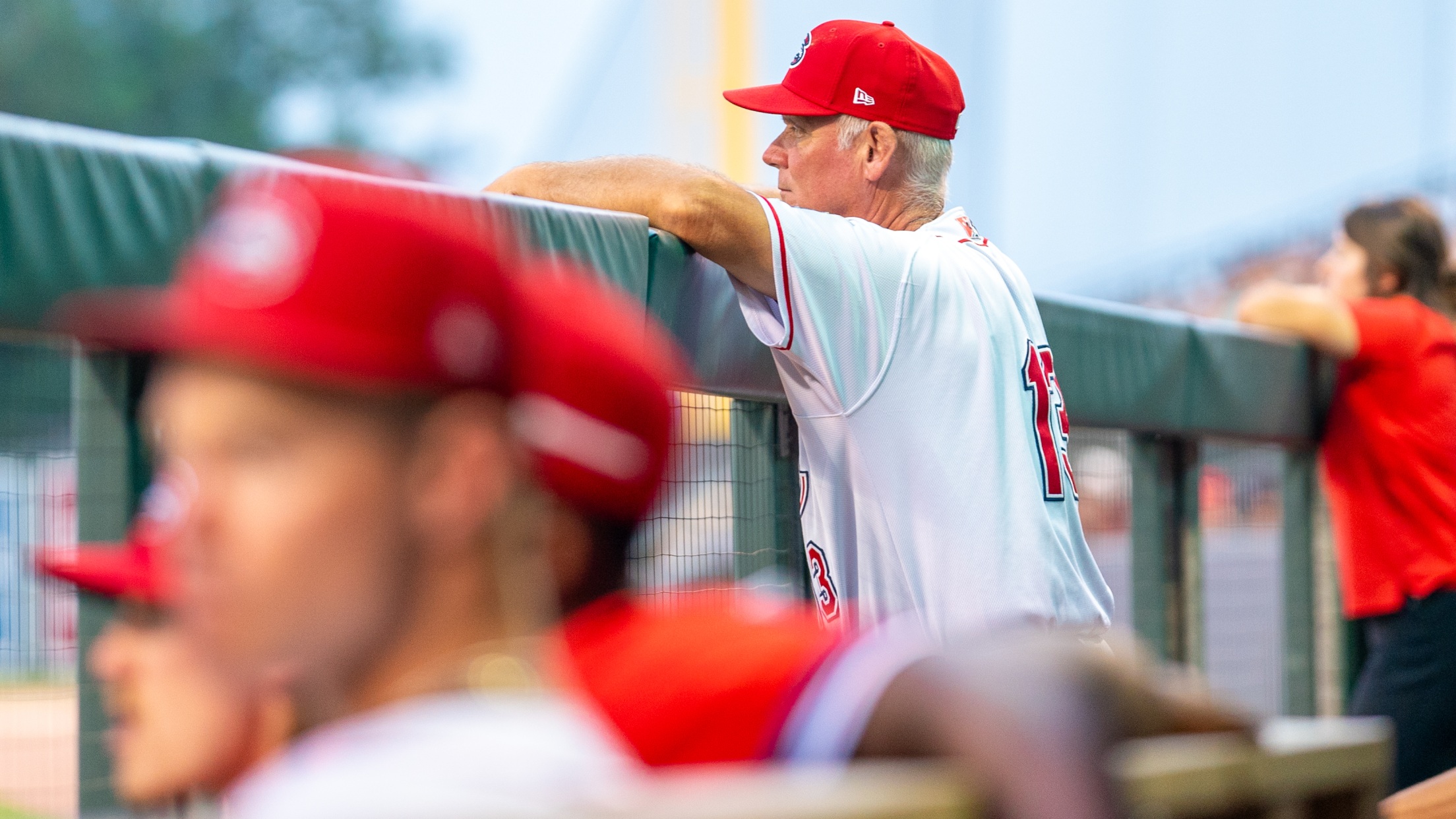 Drive drop fourth straight to Aberdeen; game called mid-7th Tyler Miller and Bryan Gonzalez recorded the only two hits for the Greenville Drive (27-37, 63-67) Friday night, as the Aberdeen IronBirds (32-31, ) took a rain-shortened game, 3-0 for their fourth win of the week. The rain would set in
Aberdeen walk-off homer ends Drive comeback bid, 6-5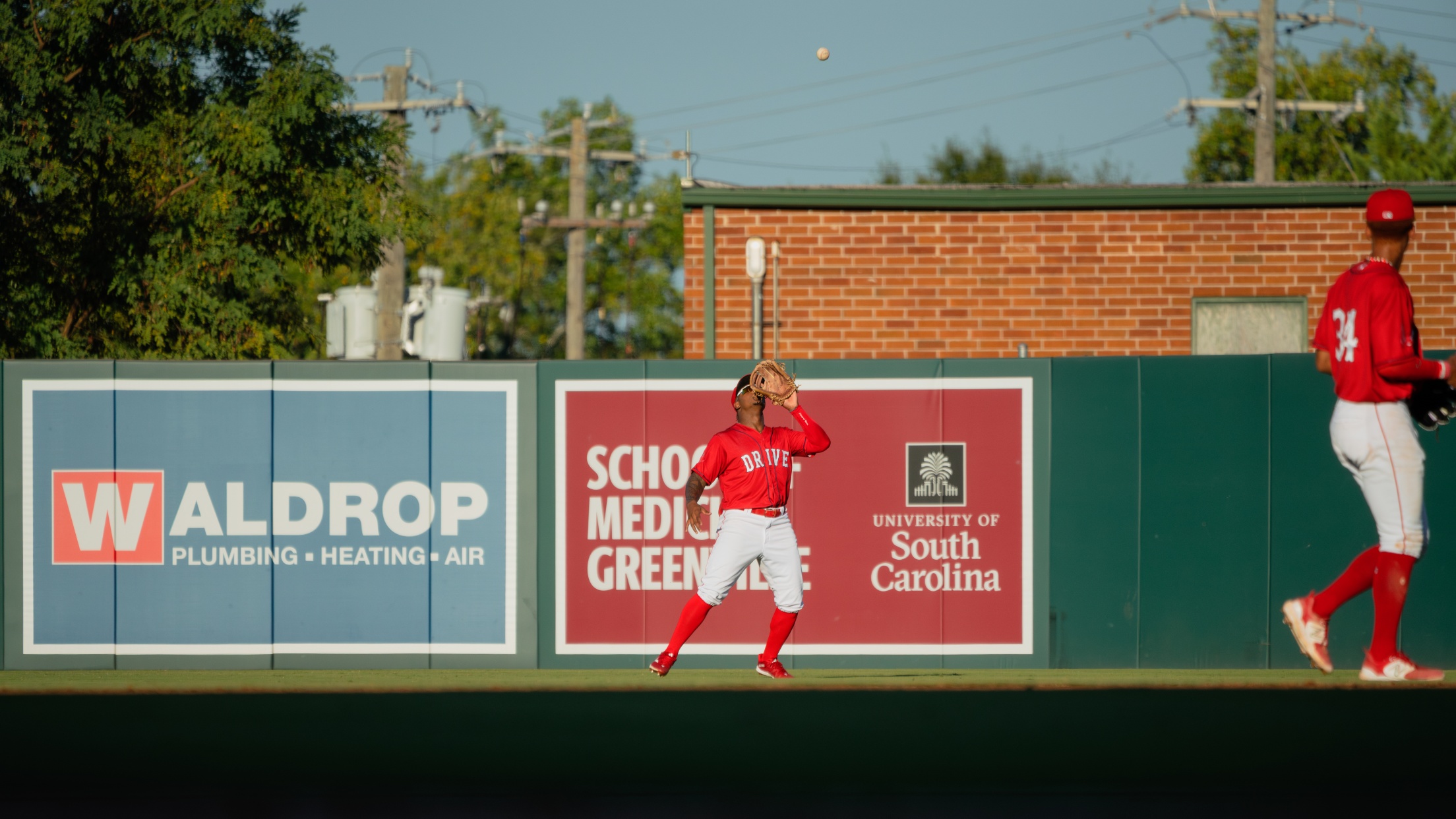 Aberdeen walk-off homer ends Drive comeback bid, 6-5 Drive score four in the ninth; give up walk-off with two outs in the bottom of the ninth The Greenville Drive (27-36, 63-66) plated four in the ninth to comeback from a 5-1 deficit and force the bottom of the ninth on
Drive comeback too little too late as Aberdeen wins 5-3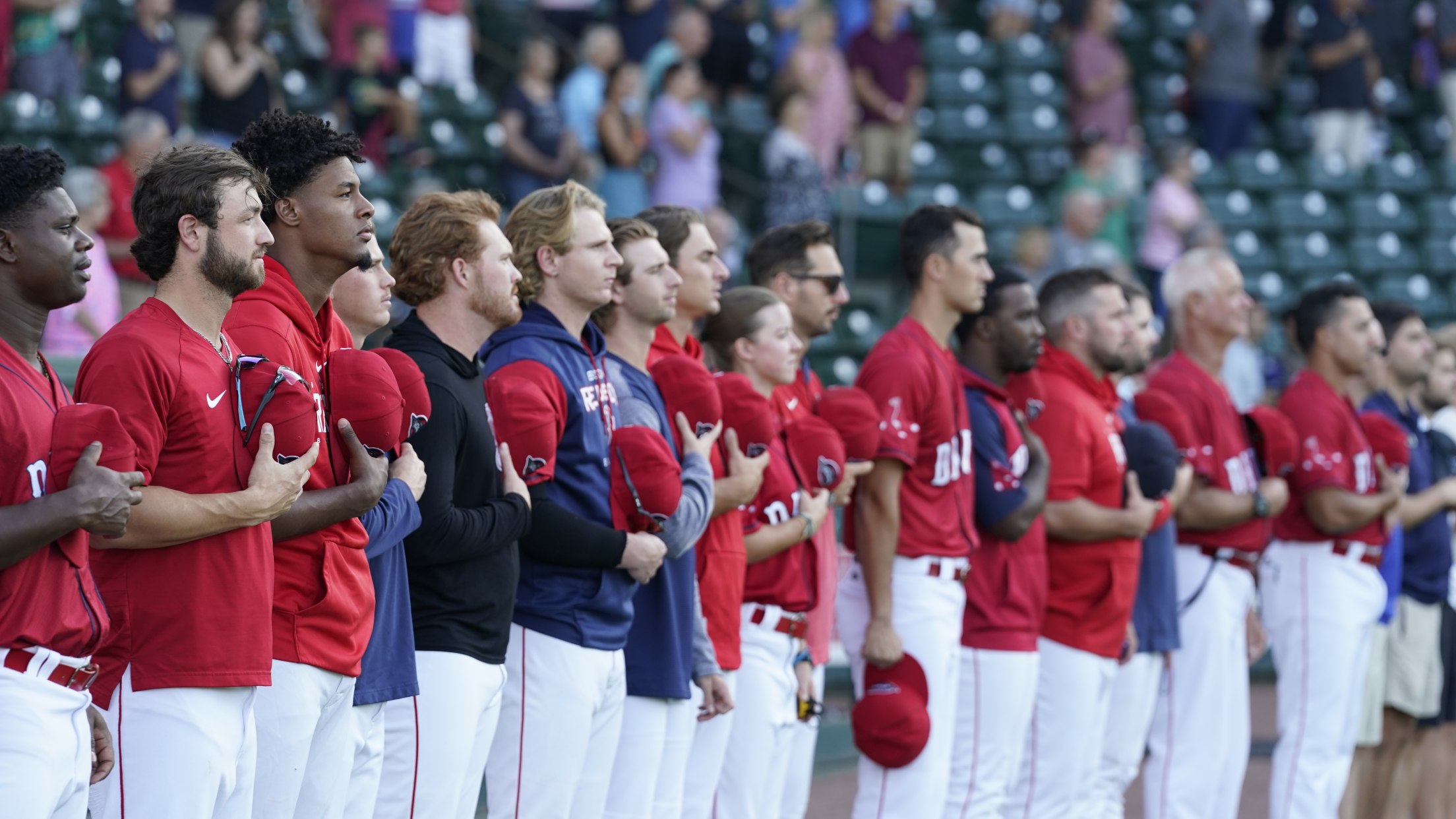 Drive held hitless through five; score three in the seventh but can't complete comeback For the second straight game it was a case of too little too late for the Greenville Drive (27-35, 63-65) as another large deficit left them playing catch-up in what would ultimately be a 5-3 victory
Drive fall 11-7 to Aberdeen in high-scoring affair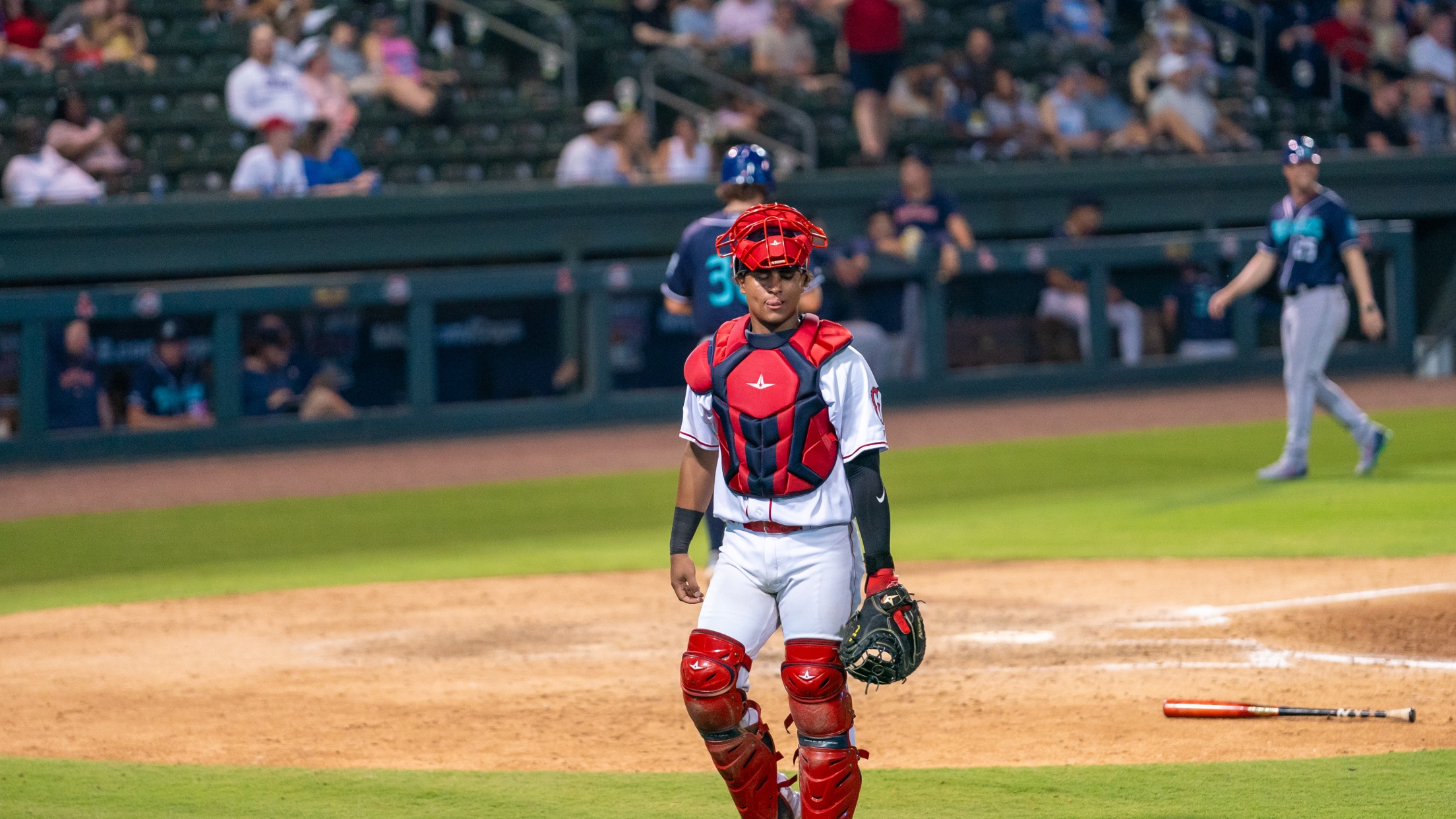 Paulino and Miller homer A six-run inning from the Aberdeen IronBirds (29-31, 61-63) — bolstered by four-extra base hits including a pair of RBI-doubles, a home run and an RBI-triple — doomed the Greenville Drive (27-34, 63-64) Tuesday night as they dropped the series opener, 11-7. The explosive inning aside,
Drive take series with wild Sunday night victory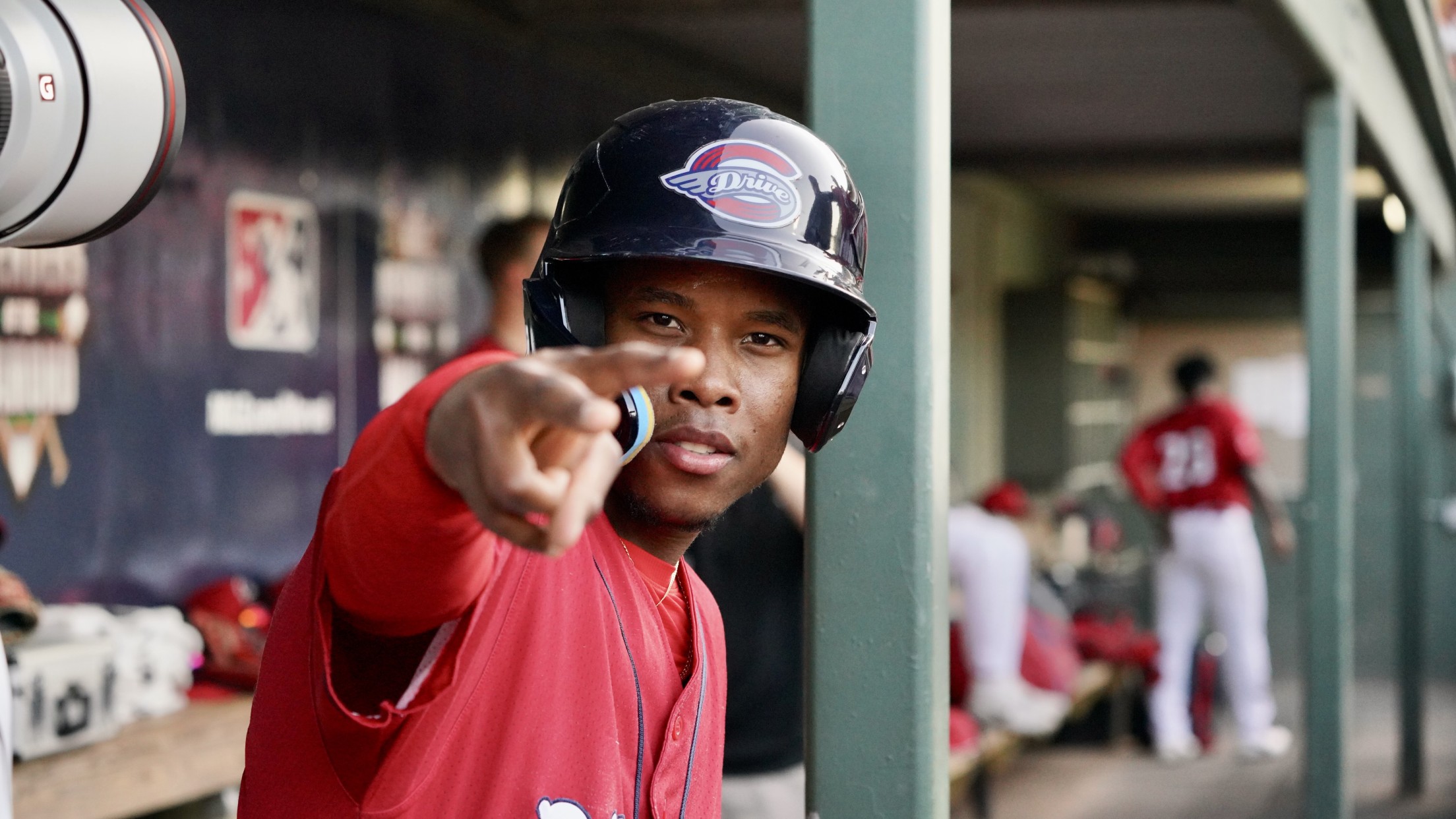 Drive score three in eighth to down Cyclones An electric night of baseball and on-field oddities helped send off 2023 regular-season play at Fluor Field as the Greenville Drive (27-33, 63-63) dispatched the Brooklyn Cyclones (34-26, 62-63) in a back-and-forth affair, 9-8. Greenville's win marked a series victory as the
Drive split Thursday doubleheader with Cyclones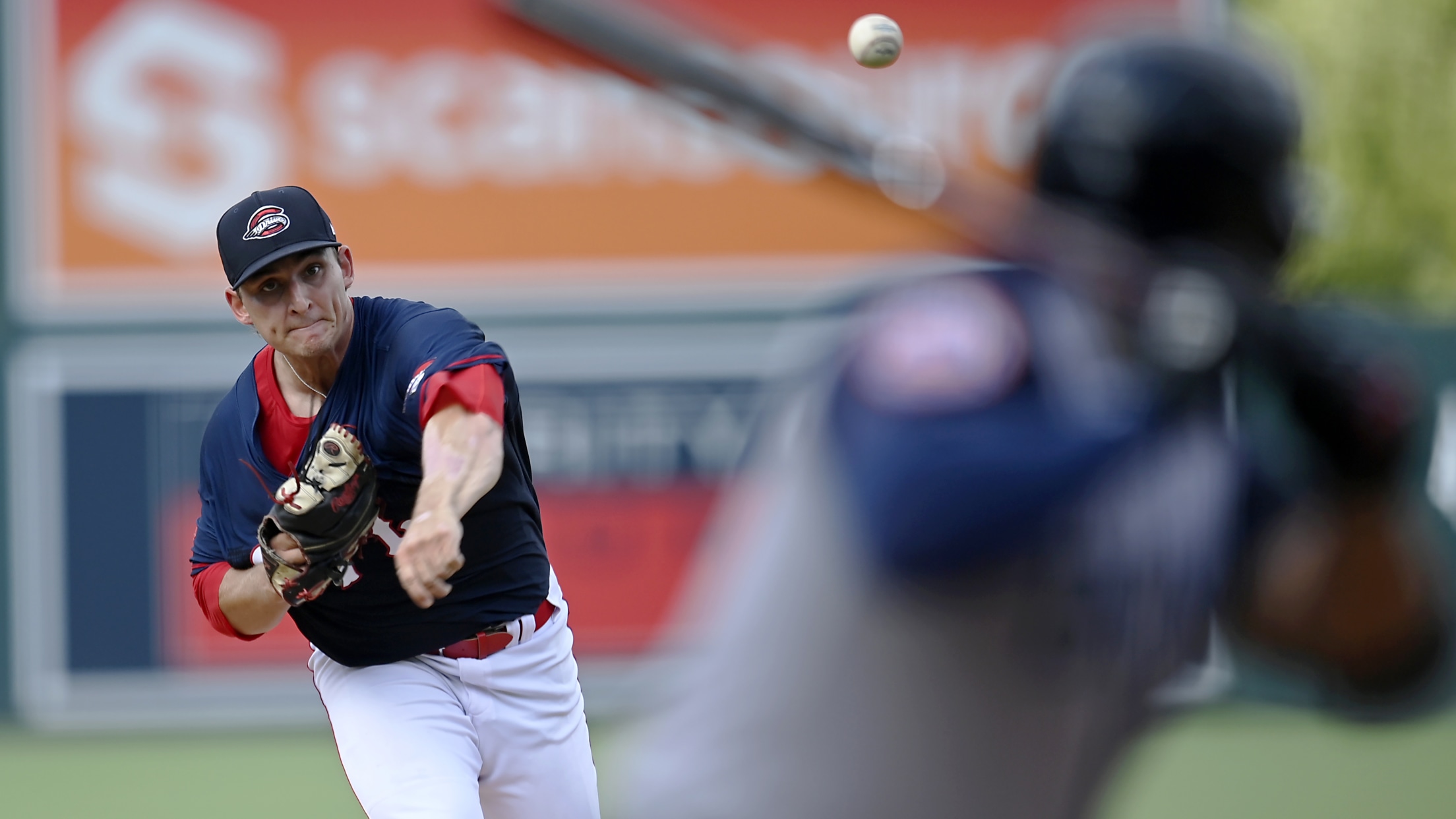 Drive take game one, 1-0; Cyclones take game two, 7-4 The Greenville Drive (25-32, 61-62) split Thursday's doubleheader with the Brooklyn Cyclones (33-24, 61-61) but hold a 2-1 series lead heading into the weekend. Game 1: Penrod shuts down Cyclones, Anthony homers in 1-0 win Zach Penrod delivered six scoreless
Drive quiet Cyclones bats, take series opener 6-1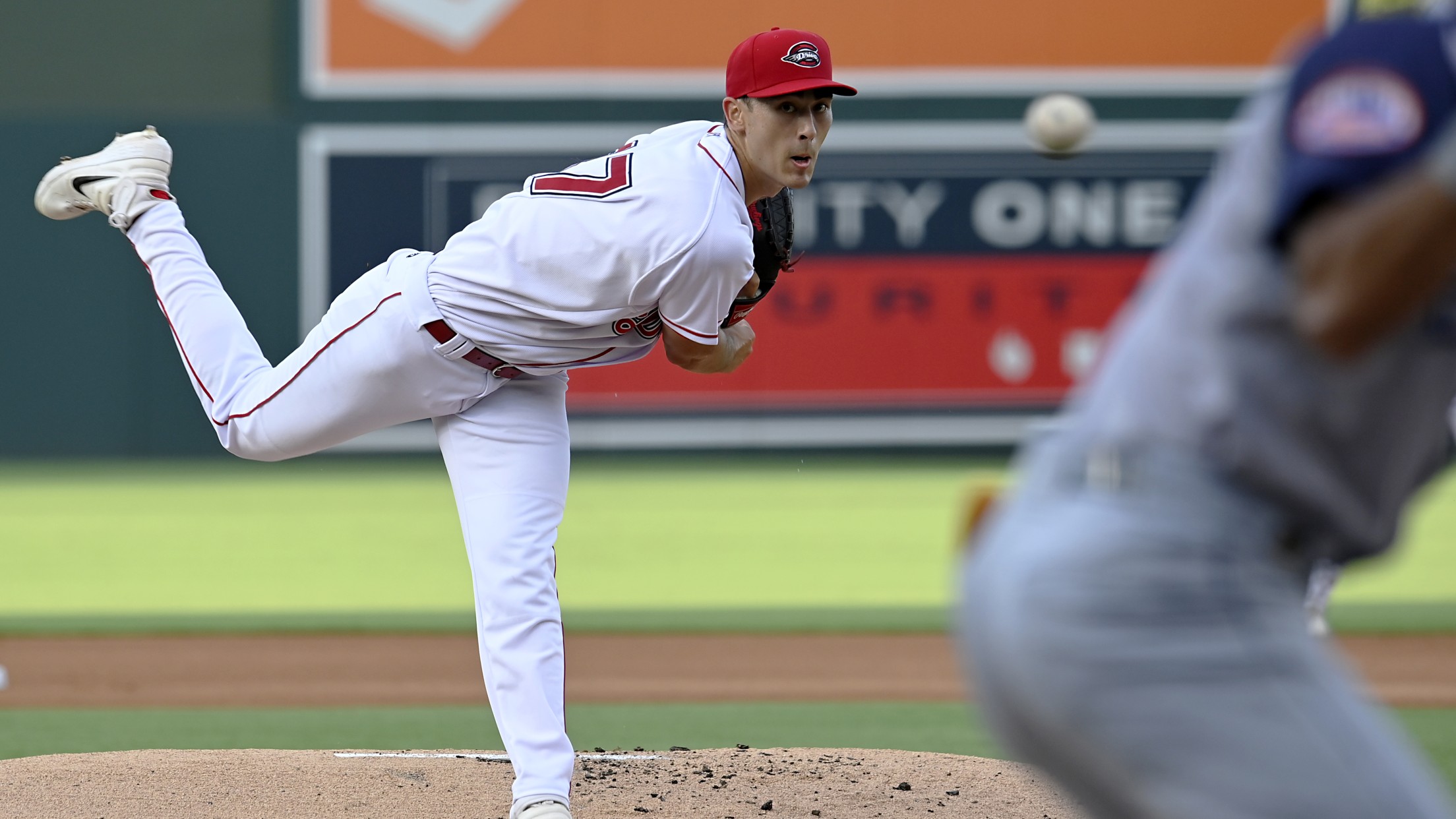 Song picks up first win in Drive uniform After a one-hour-and-fourteen-minute delay on Tuesday, the Greenville Drive (24-31, 60-61) topped the Brooklyn Cyclones (32-23, 60-60) 6-1 as Noah Song, who picked up his first win a Drive uniform, and the bullpen held Brooklyn to just two hits on the night.
Drive take Sunday finale 10-5; earn split with Hickory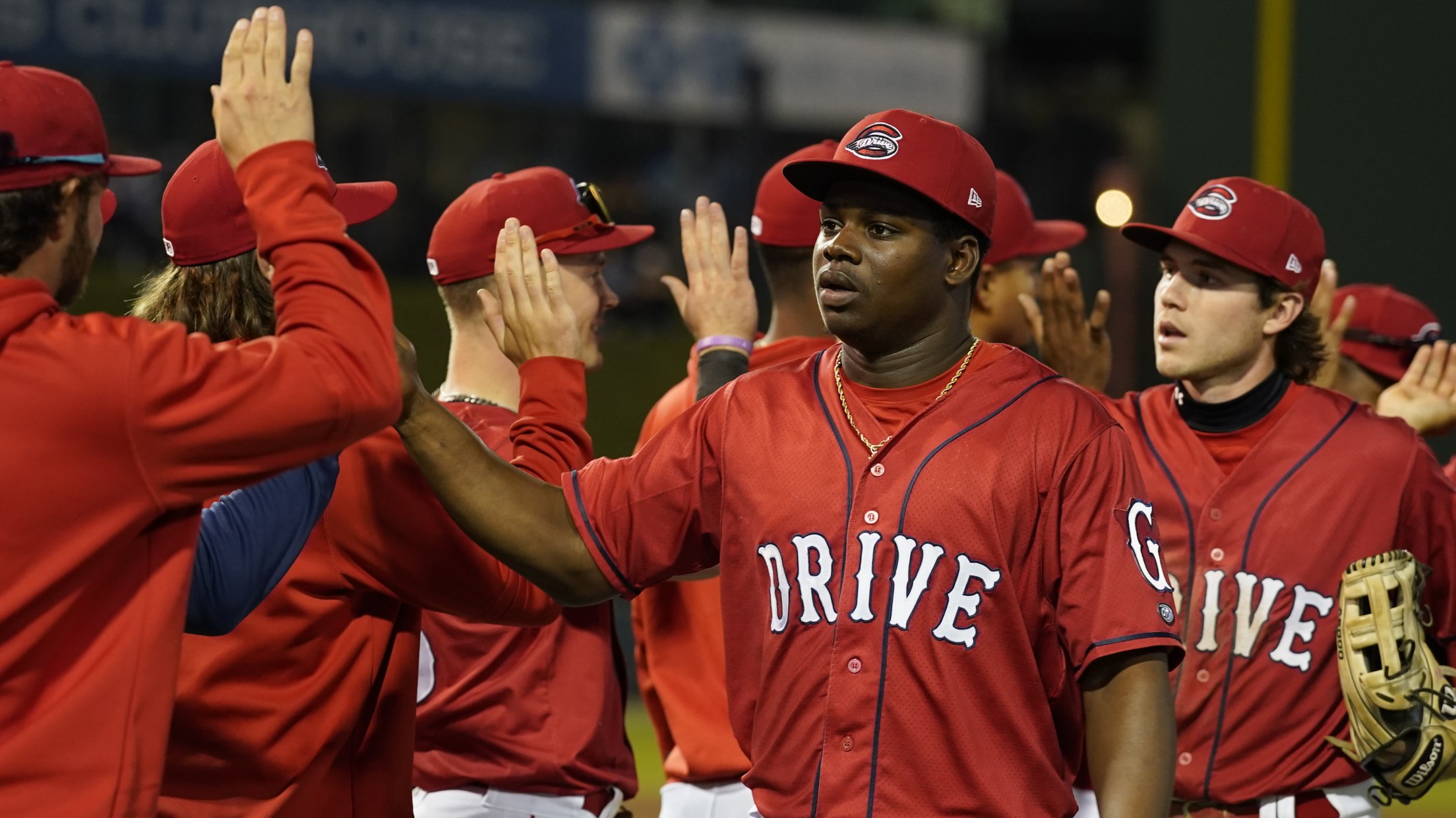 Jimenez knocks grand slam; Campbell notches first homer Gilberto Jimenez slugged a grand slam in the second inning, Drive bats exploded for six runs in the fourth, and a gallery of six pitchers boosted the Greenville Drive (23-31, 59-61) to a 10-5 victory over the Hickory Crawdads (34-19, 61-53) in
Drive lose close contest, 4-3 to Hickory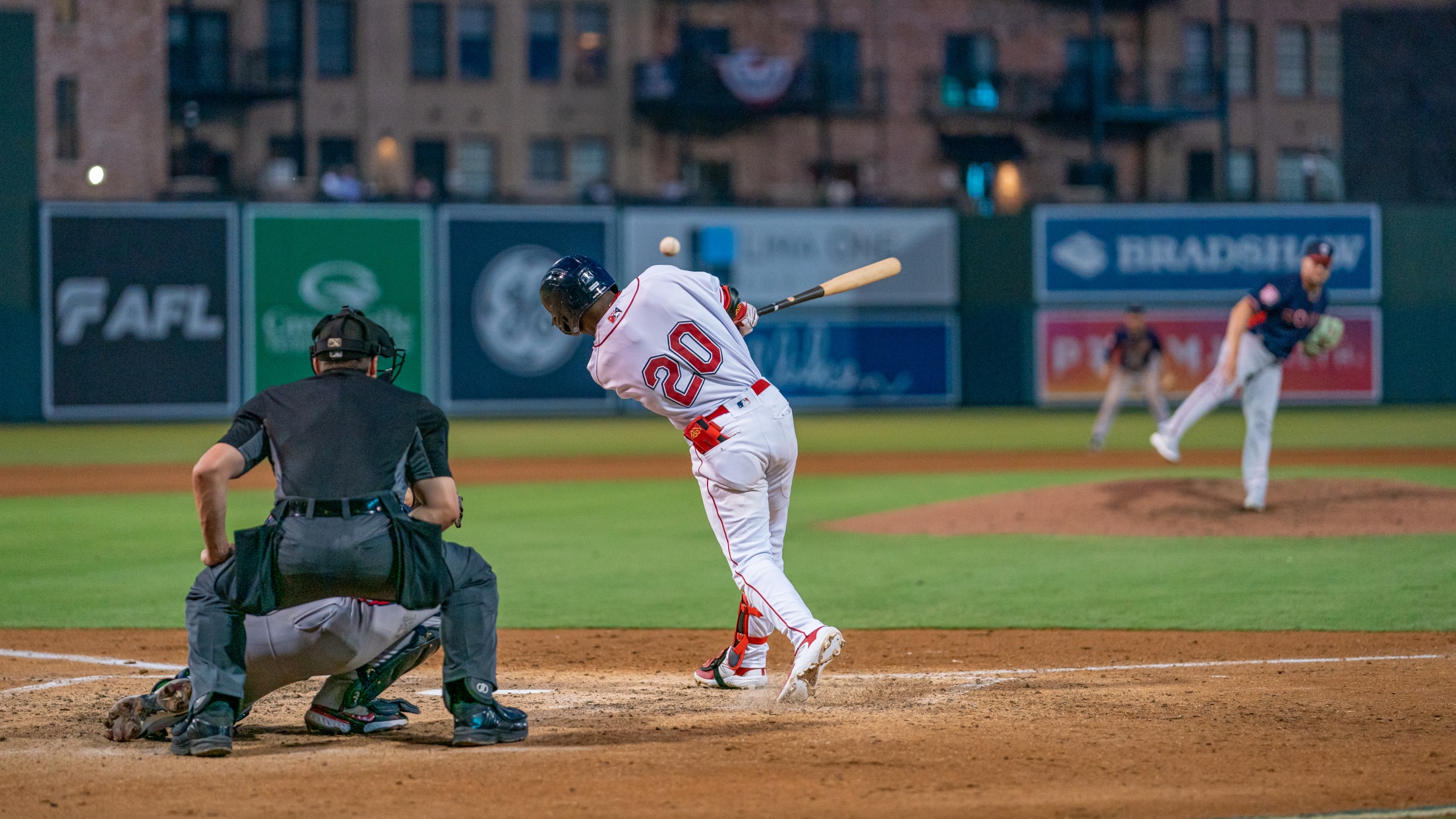 Hickory breaks 2-2 tie in the eighth to down Drive The Hickory Crawdads (34-18, 61-52) scored on a passed ball and an RBI-single in the bottom of the eighth to break a 2-2 deadlock and ultimately defeat the Greenville Drive (22-31, 58-61) 4-3 on Saturday night. Greenville churned out just
Drive blank Hickory 5-0 in Friday night contest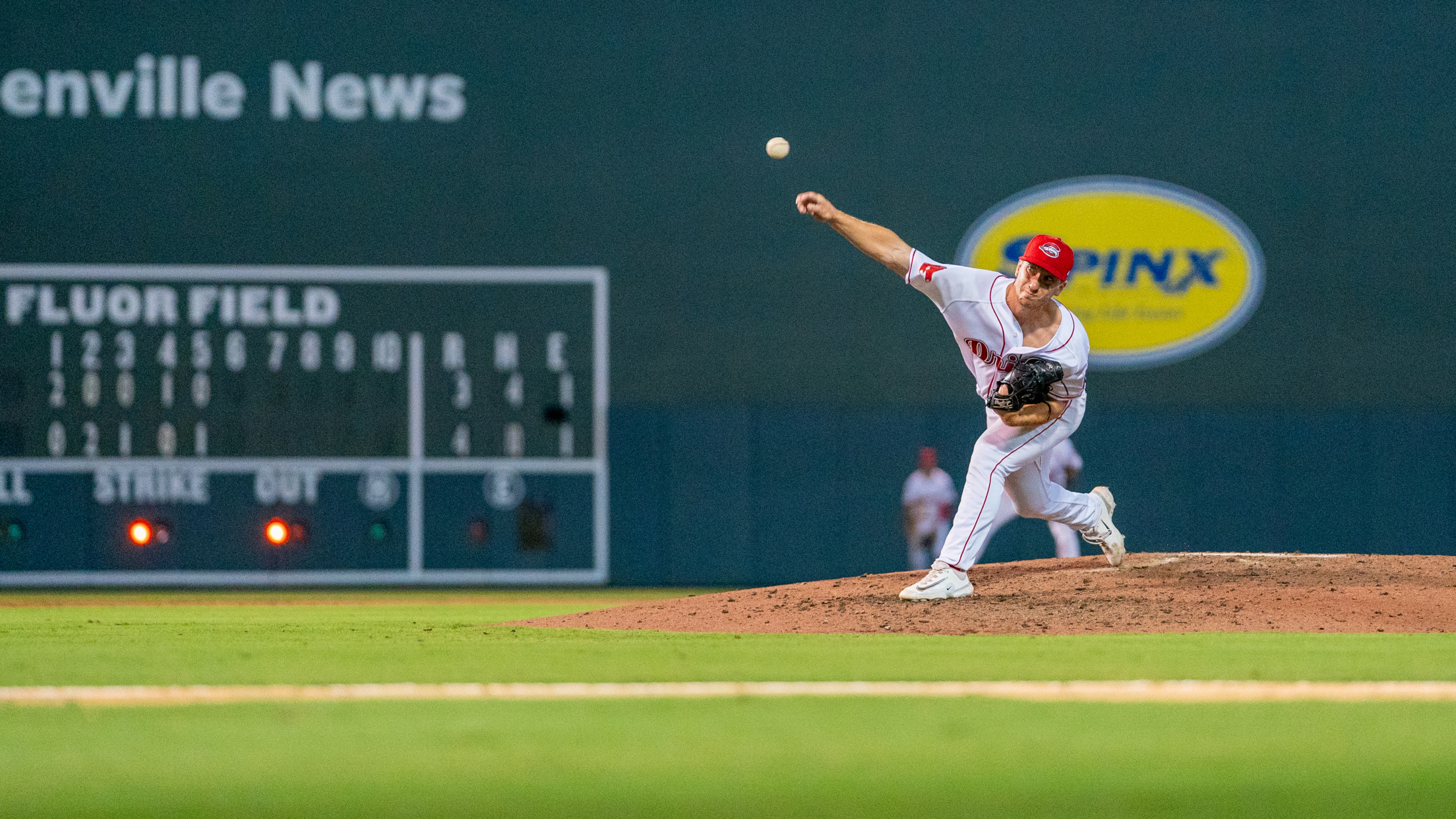 Pitchers Zach Penrod and Casey Cobb combine for shutout Zach Penrod and Casey Cobb combined for nine scoreless innings from the mound, and Eddinson Paulino and Karson Simas homered to boost the Greenville Drive (22-30, 58-60) to a 5-0 victory over the Hickory Crawdads (33-18, 60-52). After ending their eight-game
Drive end eight-game skid with 5-2 victory in Hickory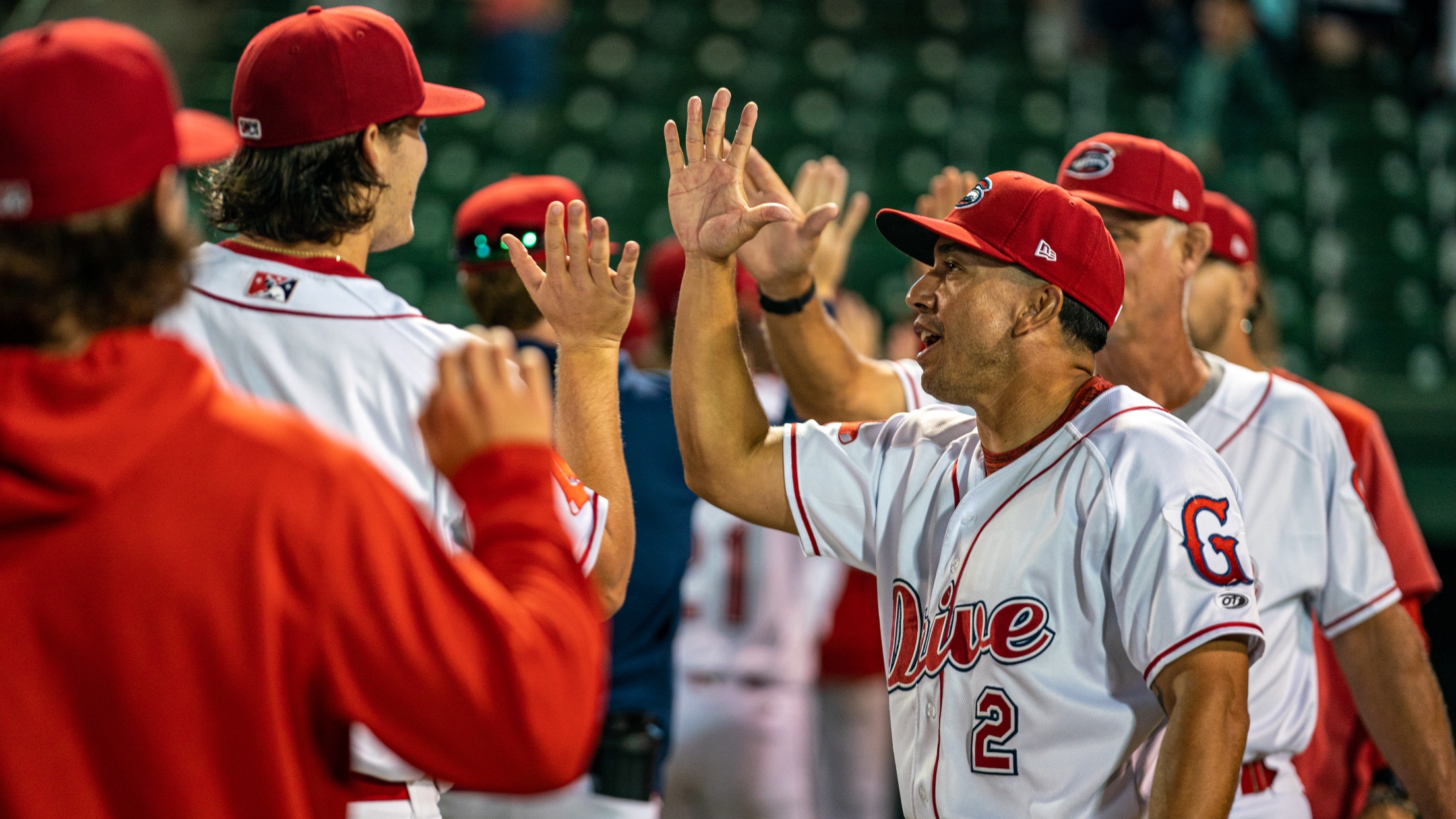 Drive pitching collects 11 strikeouts Greenville Drive (21-30, 57-60) starter Dalton Rogers allowed just two hits and struck out five in five innings of work while reliever Joey Stock allowed a lone hit in two innings from the mound, and reliever Felix Cepeda allowed just one run in his two
Drive's rally falls short in the ninth; Crawdads win 3-2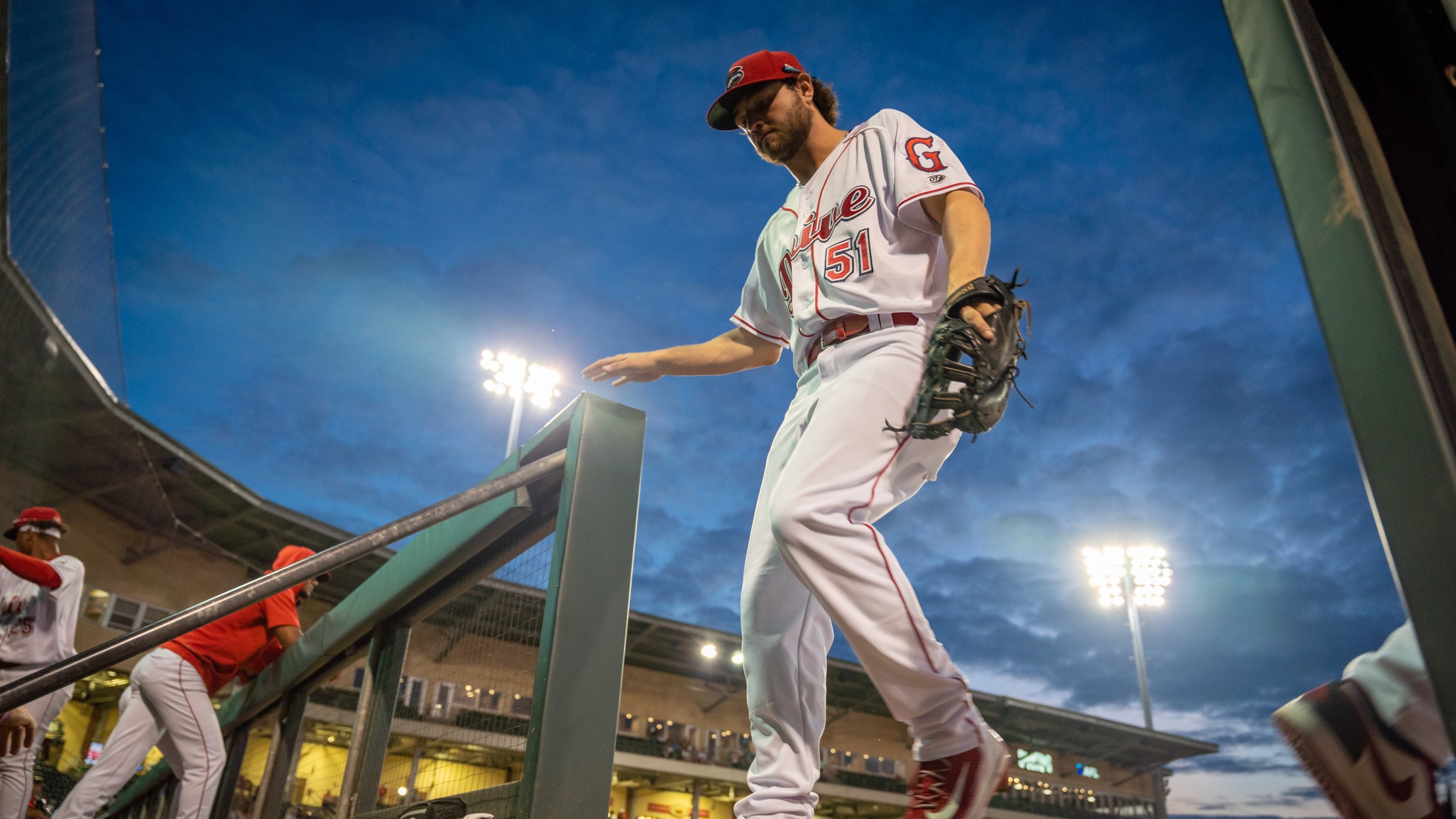 Drive plate two in ninth, load bases with two outs before strikeout ends rally A night after falling behind 13-1 after four innings, the Greenville Drive (20-30, 56-60) nearly completed a ninth inning comeback to force at least the bottom of the ninth and perhaps extra innings, but the rally
Drive drop seventh straight, fall 13-5 to Hickory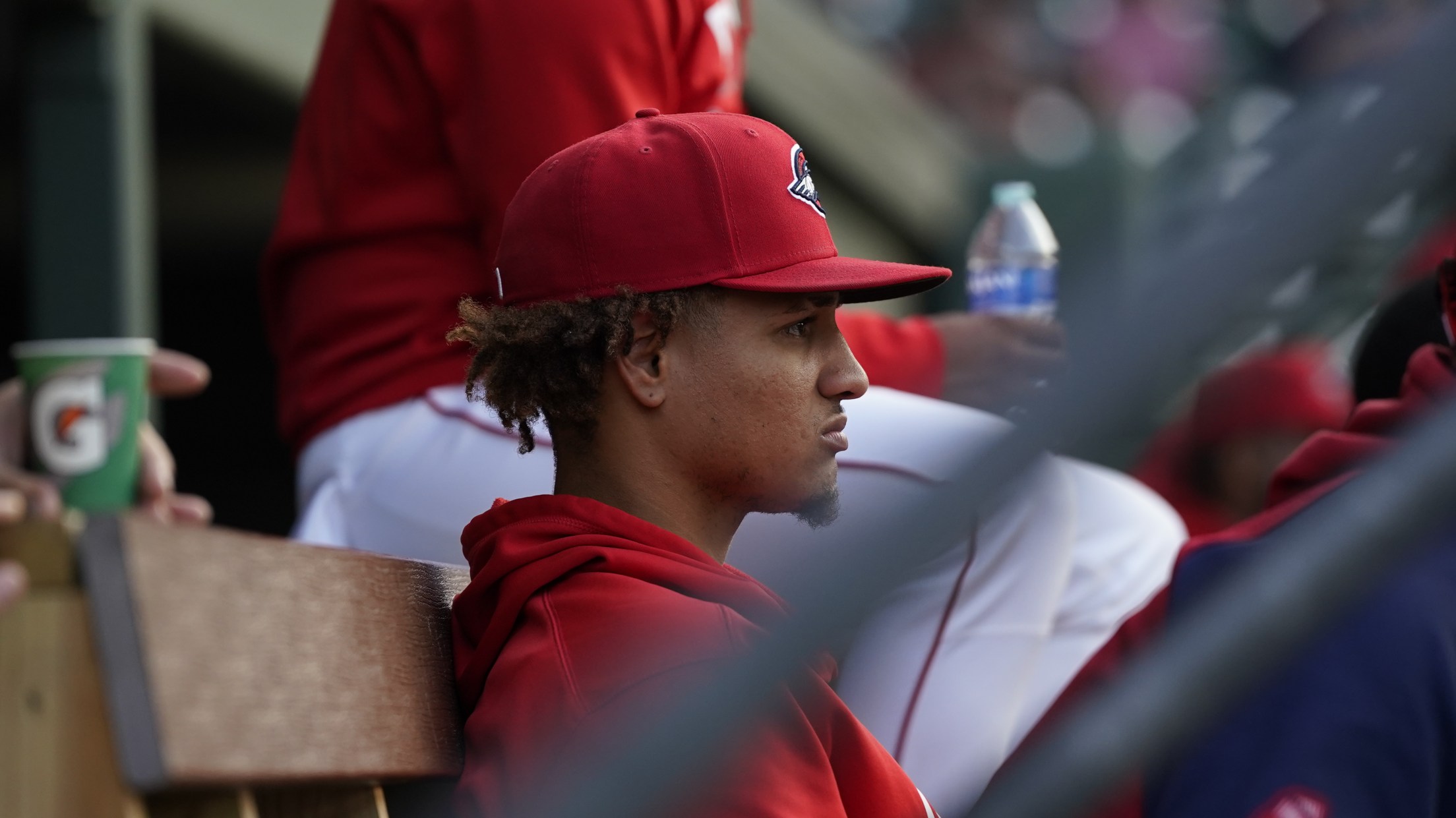 Drive give up 13 runs in the first four innings The hits and errors came early and often Tuesday night as the Hickory Crawdads (32-16, 59-50) poured on 13 runs through the first four innings and benefited from four Drive errors. That was all they needed enroute to a 13-5