Support Local Retailers During the West End Holiday Open House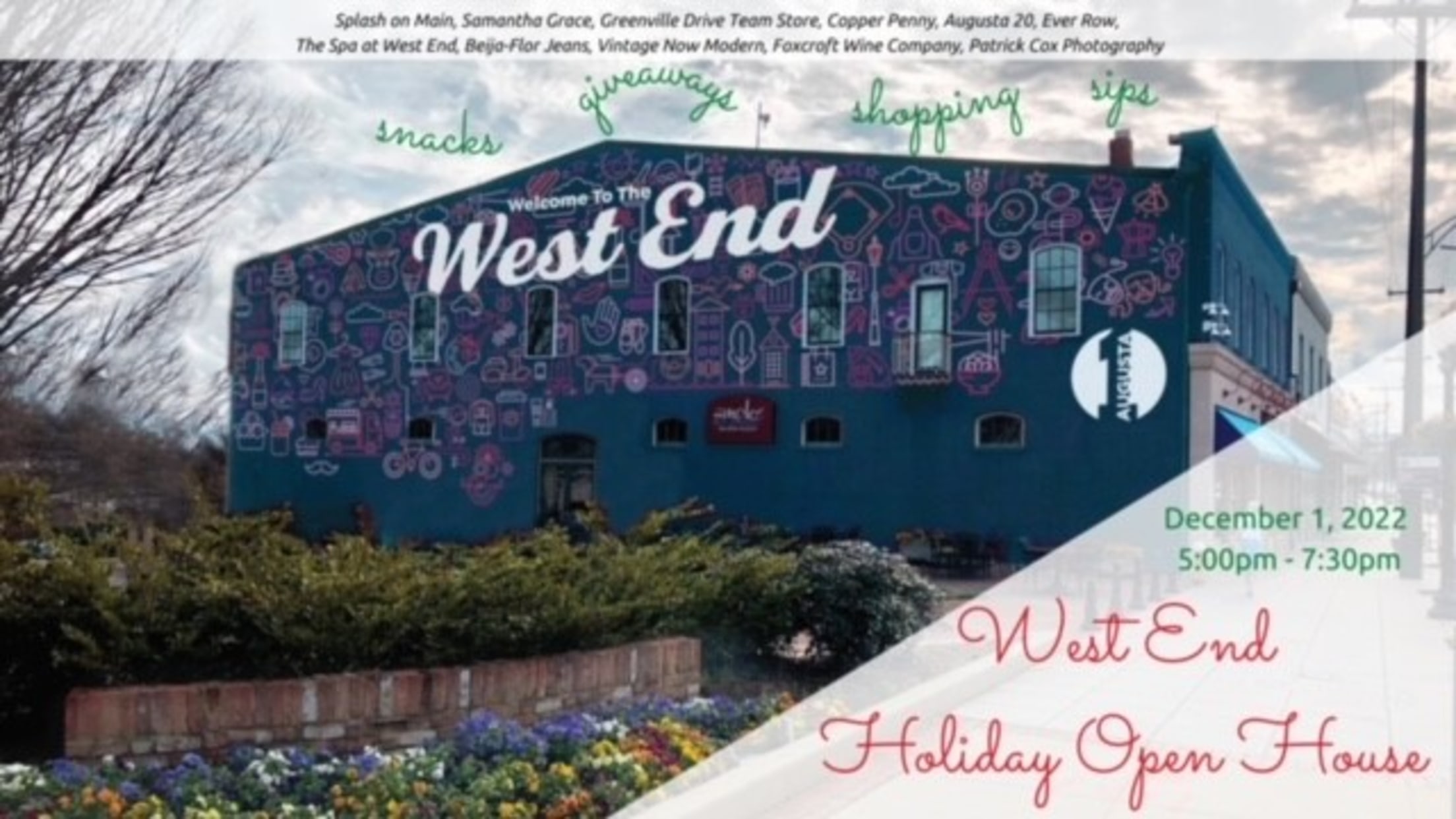 Shop, snack and sip during extended hours at your favorite West End retailers on Thursday, December 1, 5PM – 7:30PM. Sign-in at each store for a chance to win a special giveaway from each retail partner. The Drive is featuring a special holiday basket filled with a curated assortment of
Drive, Hale's Jewelers Collaborate on Commemorative Holiday Ornament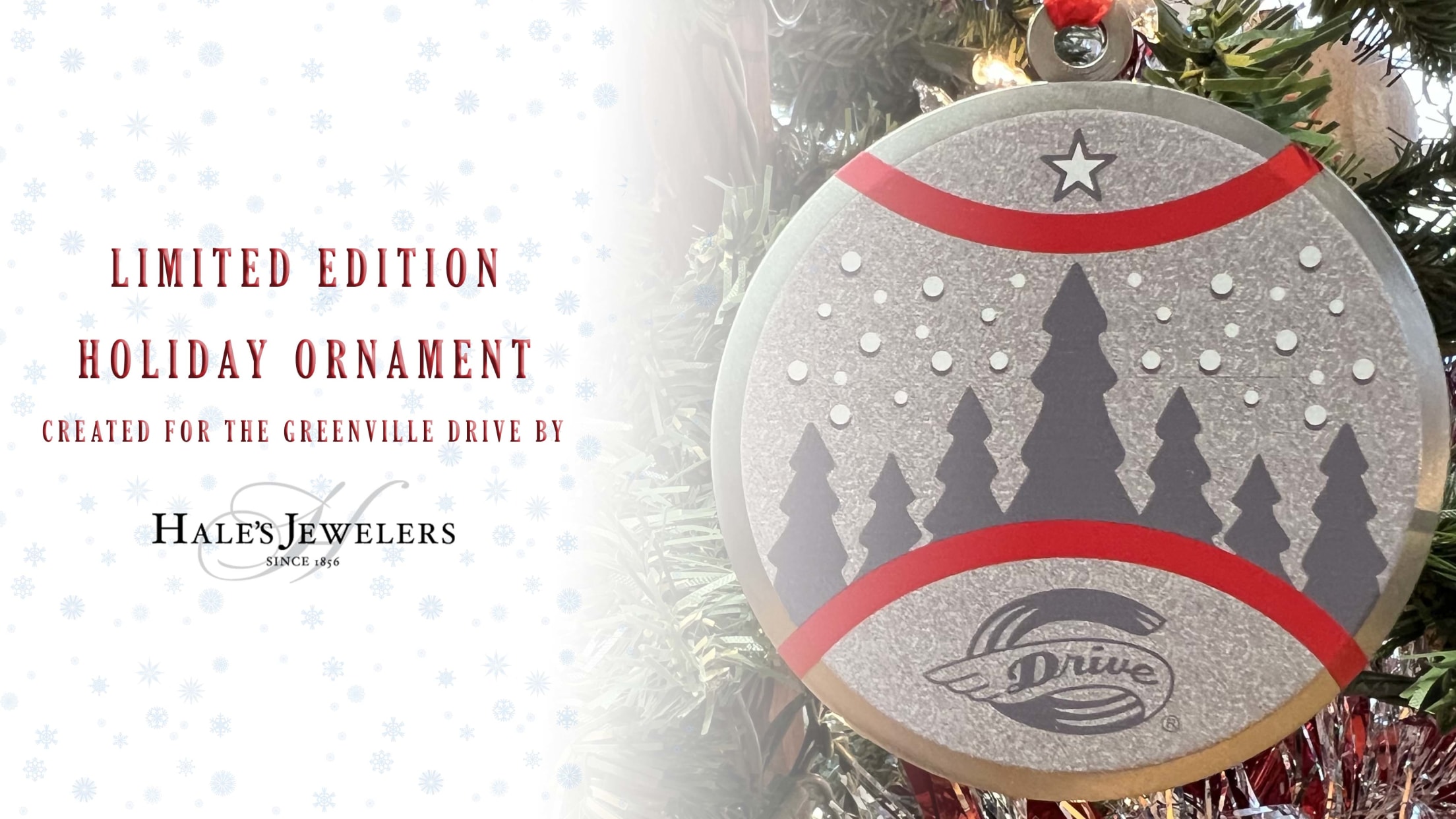 Long-time community partners the Greenville Drive & Hale's Jewelers, are excited to announce a special collaboration just in time for the holiday season – the first-ever Drive/Hale's collectible Christmas ornament. The first of what aims to be a new annual tradition, the Drive/Hale's Christmas ornament is the perfect way to
Join Us on Giving Tuesday for the Miracle on Main Street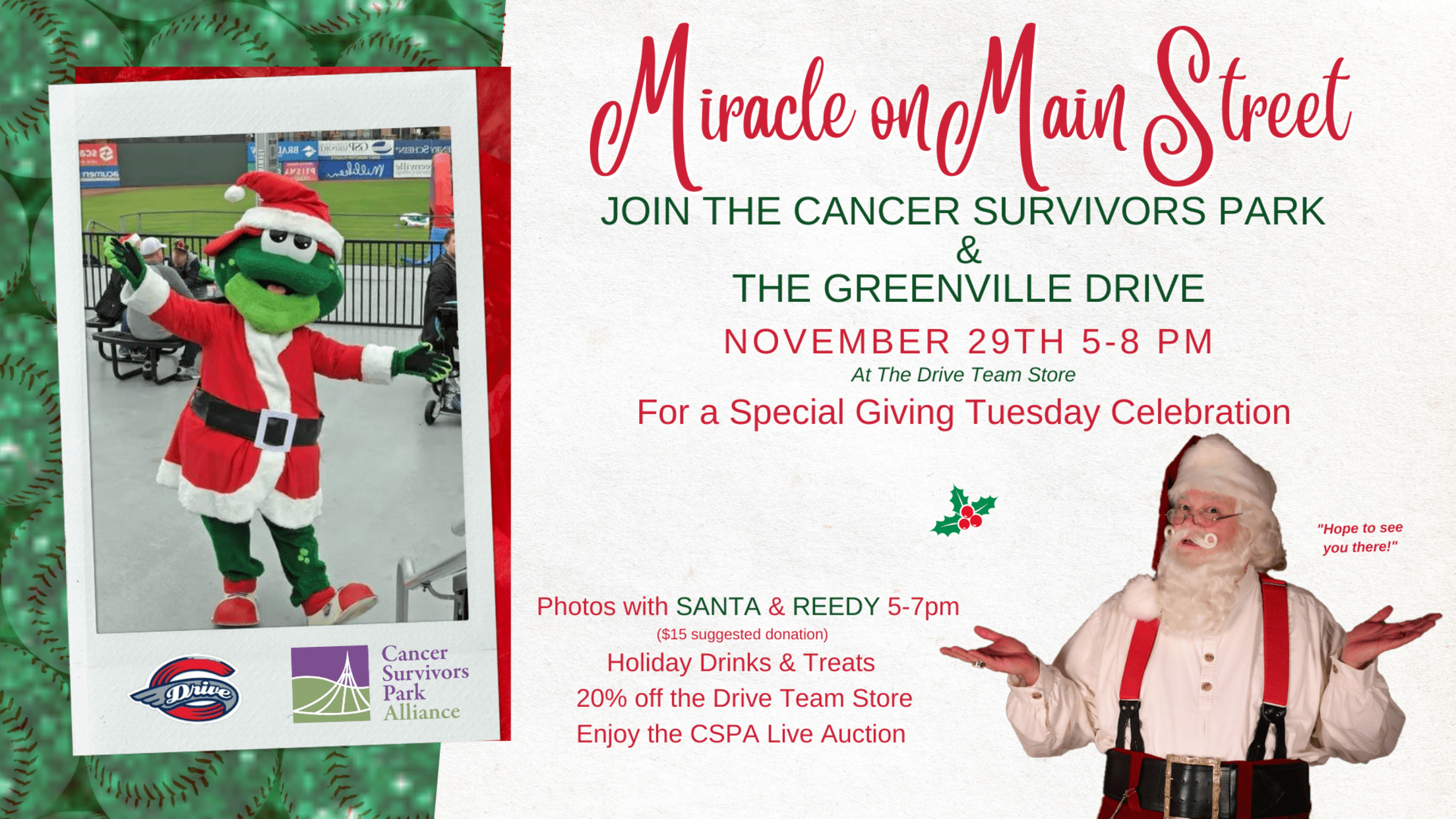 Giving Tuesday is a globally recognized day that inspires hundreds of millions of people to give, collaborate, and celebrate generosity and this year, the Greenville Drive is partnering with Cancer Survivors Park Alliance to help raise awareness and necessary funds to benefit the beautiful Cancer Survivors Park in downtown Greenville.
Next Blood Drive at Fluor Field is November 30th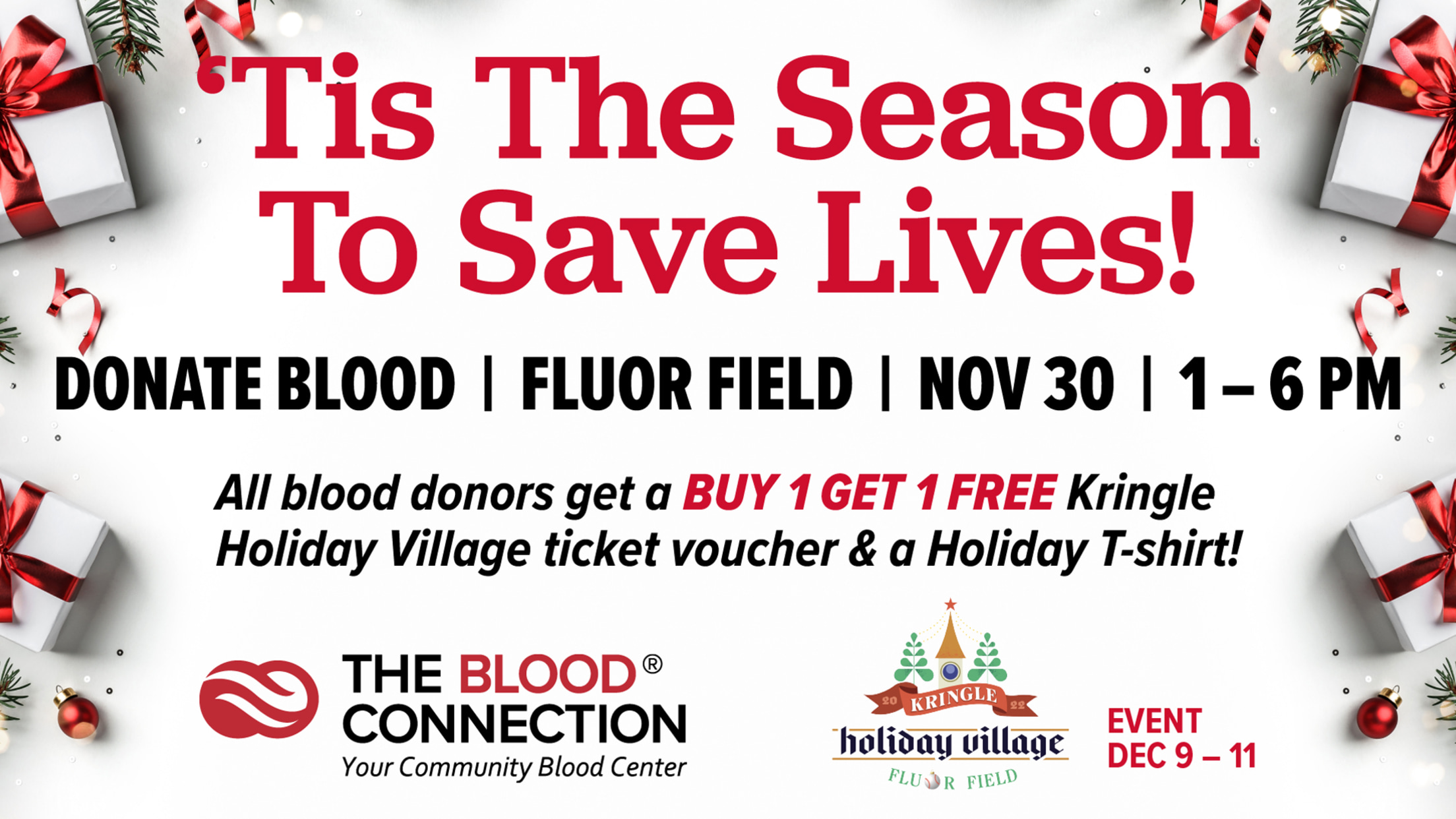 The Greenville Drive is excited to co-host a blood drive with the Greenville Rotary and The Blood Connection (TBC) in the Main St. Plaza at Fluor Field on Wednesday, November 30, from 1pm-6pm! Each blood donor will receive a voucher for a buy one get one free Kringle Holiday Village
Kringle Holiday Village Is Returning To Fluor Field!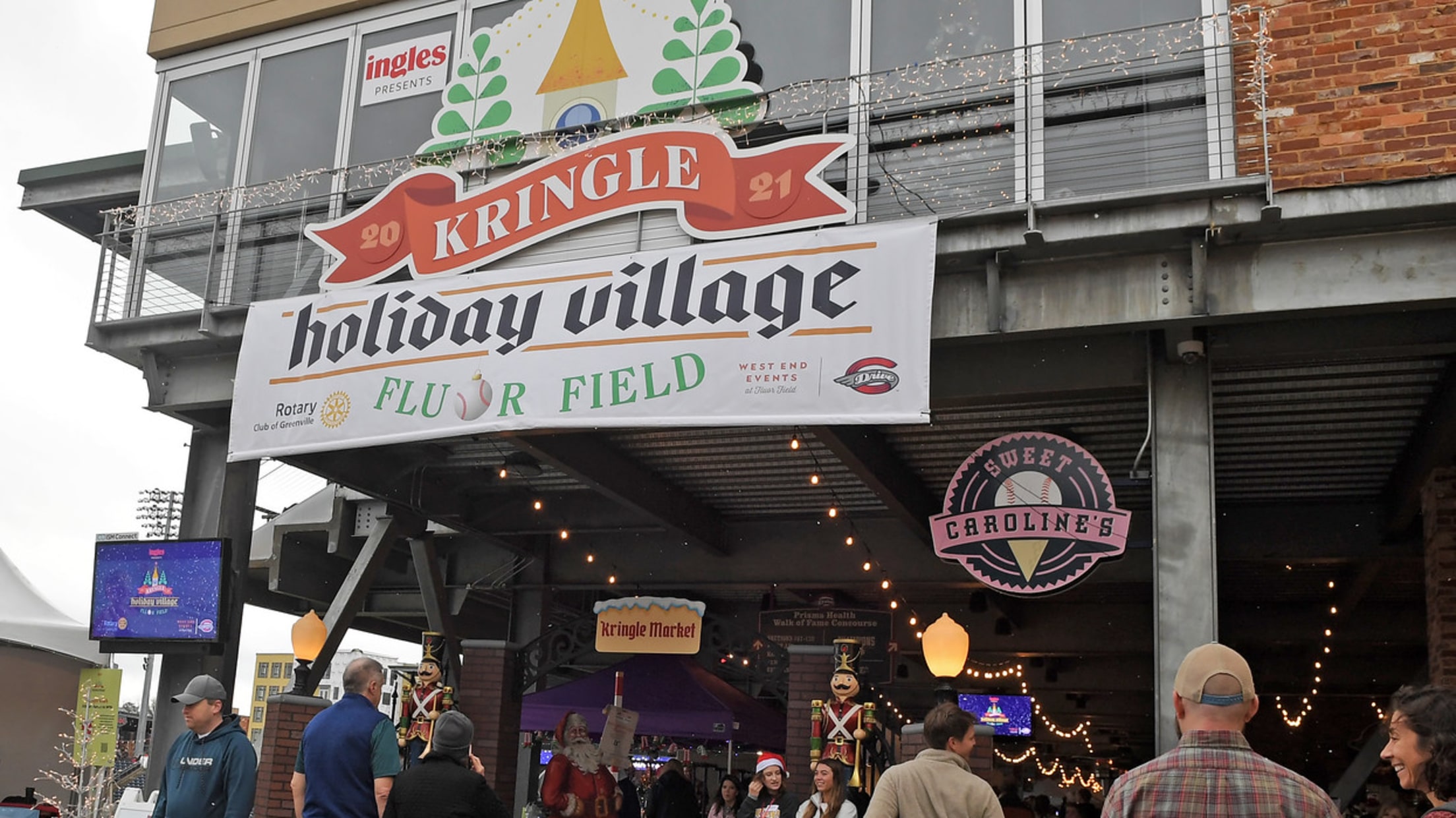 Building on the hugely successful 2021 event, Kringle Holiday Village returns for the second year on December 9, 10 and 11, 2022. A true European-style holiday market, Kringle Holiday Village will feature artisan vendors, rides, inflatables, entertainment, visits with Santa, food, and an expanded biergarten, all in an atmosphere of
The Drive is Your One Stop Shop for Great Gifts, Entertainment & Memories this Holiday Season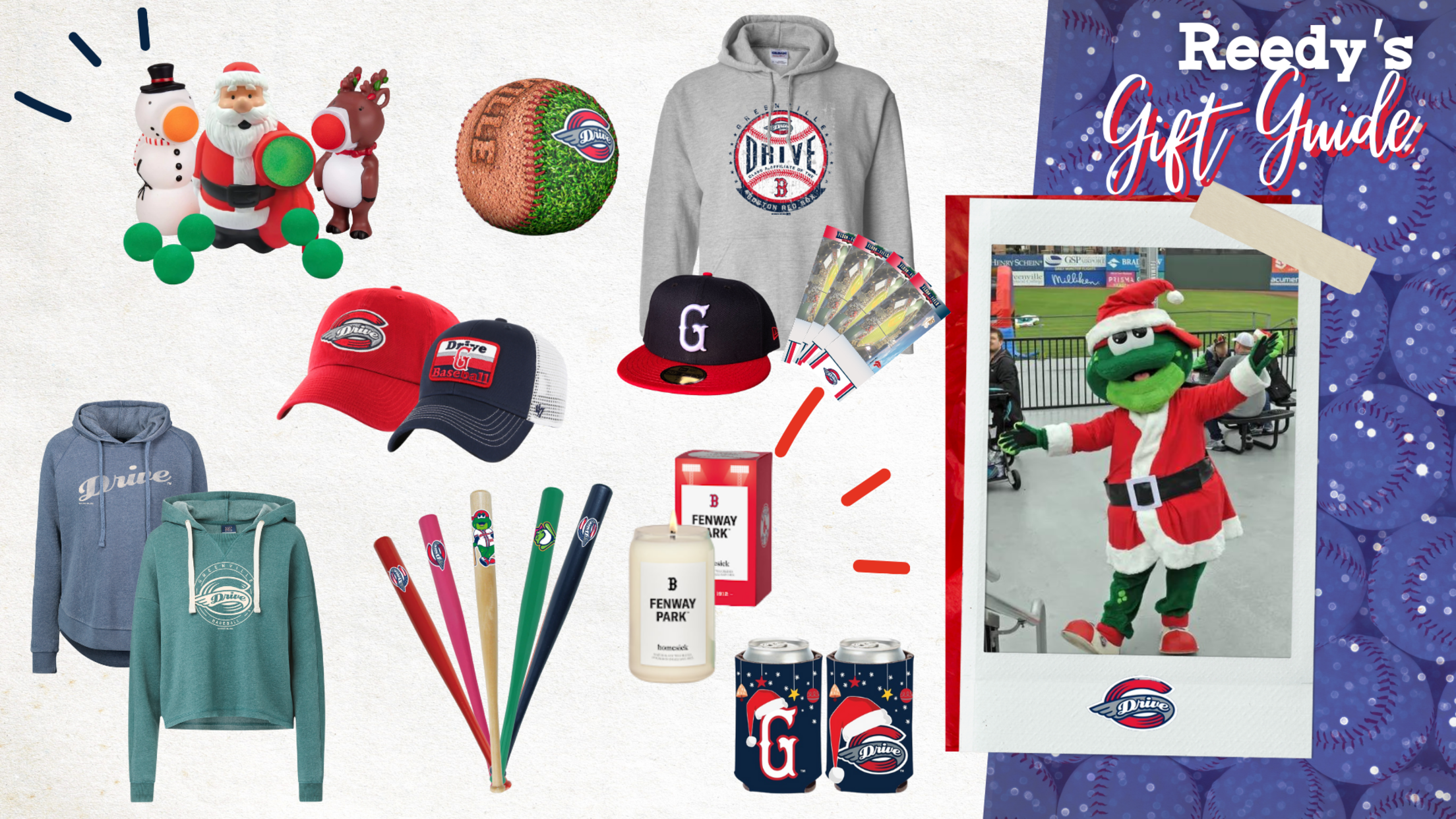 For 17 years, the Greenville Drive has provided fun, memories, and award-winning entertainment to millions throughout the community, and as the Upstate gears up for another Holiday Season, the Drive is excited to announce a fun-filled schedule of gift ideas, events, and unique holiday experiences --- sure to bring holiday
Girl Scout Discovery Day this Sunday at Fluor Field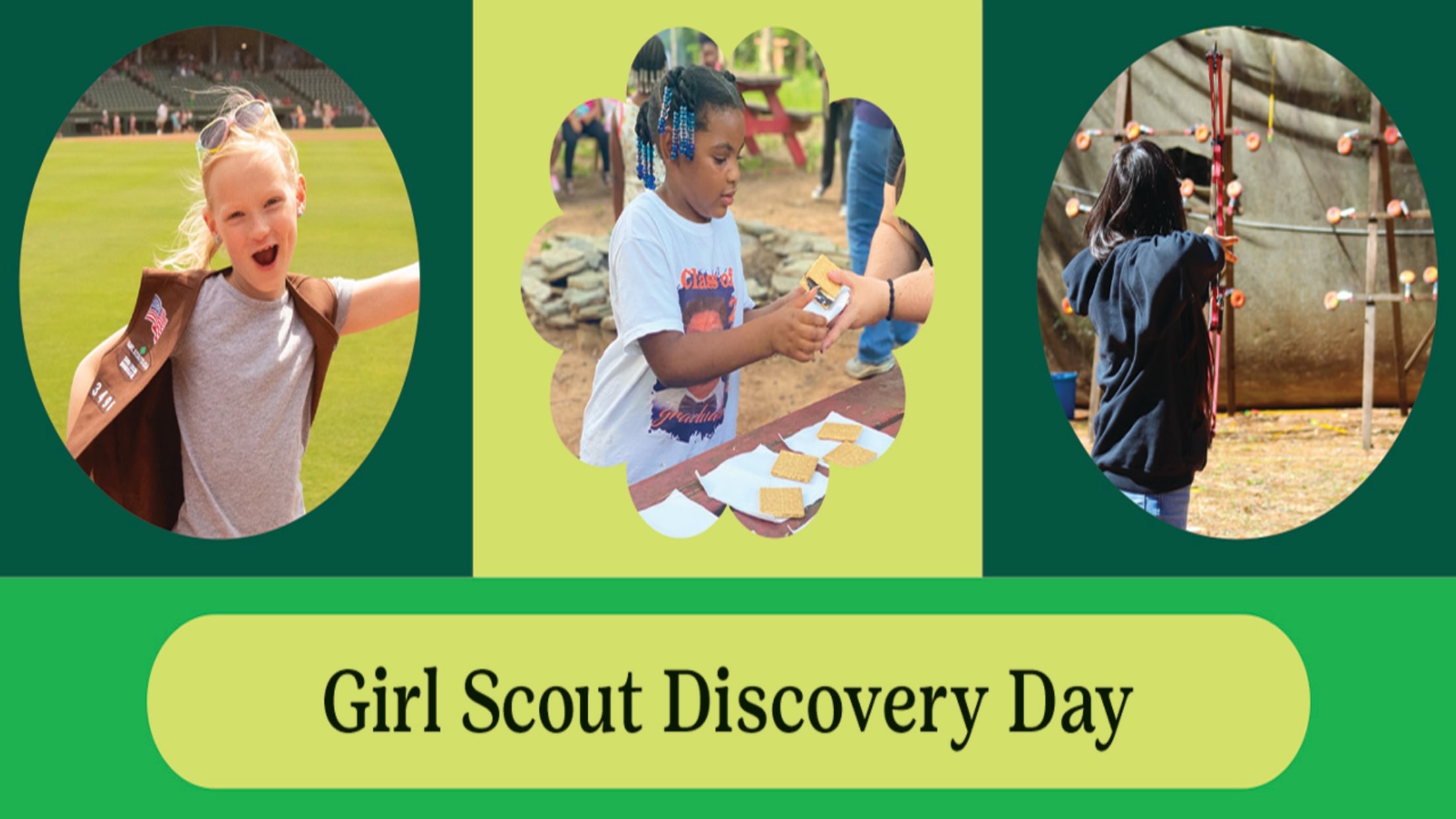 Join us on Sunday, November 20 from 1PM – 4PM at Fluor Field for a day of Girl Scouting! All girls are welcome whether current Girl Scouts or just thinking about joining. Families will take part in Girl Scout activities and traditions like archery, camp songs, circuit building and other
Drive Connections Abound as Phillies, Astros Meet in World Series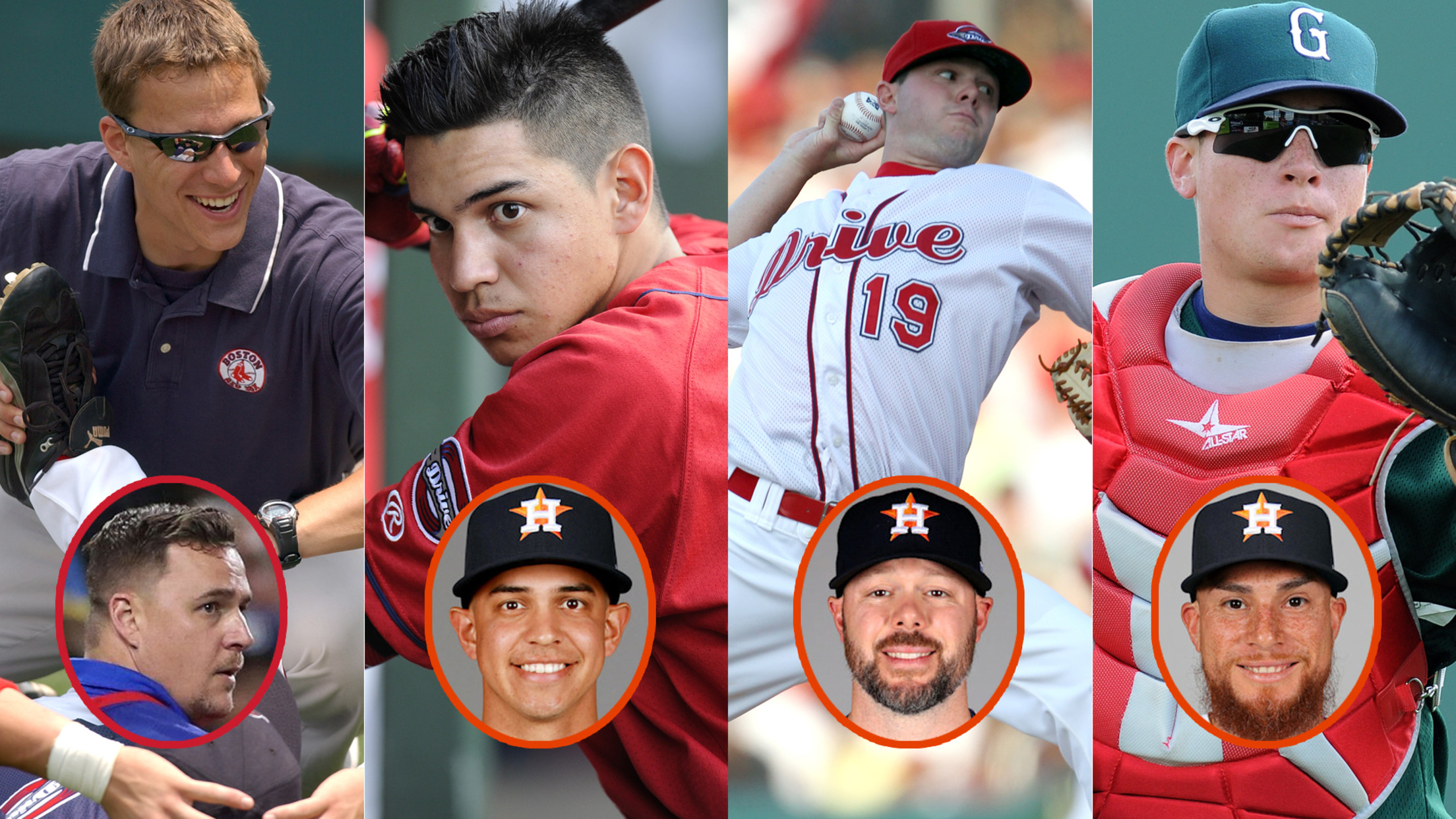 As the Philadelphia Phillies and the Houston Astros prepare to face off in the 2022 World Series, there are several Drive connections tied to both teams. Leading the Phillies training staff is Paul Buchheit, the team's Head Athletic Trainer. 16 years ago, Paul was the Head Athletic Trainer during the
Walk to Remember Has Been Postponed to November 12th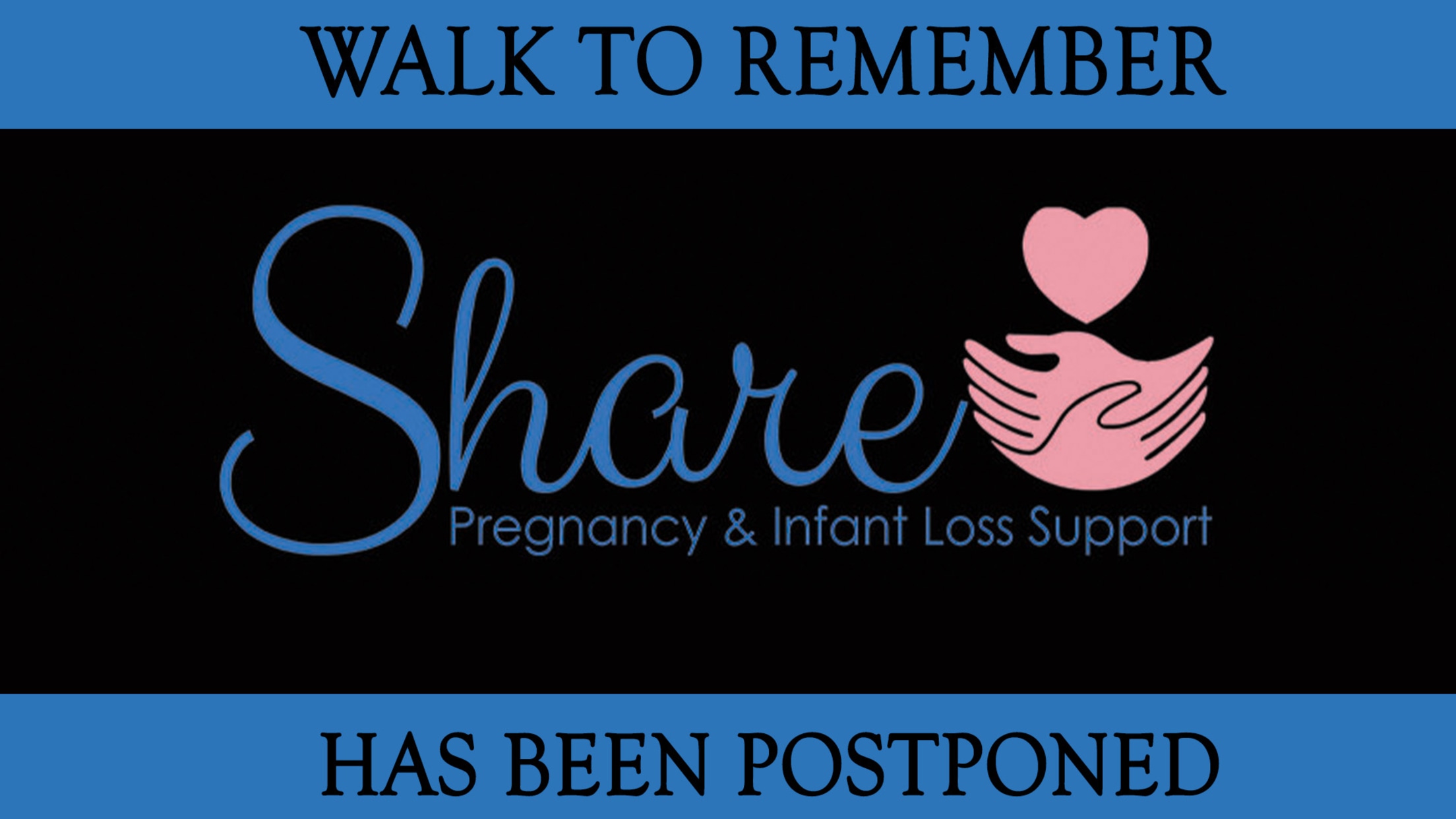 Due to inclement weather, A Walk to Remember will take place on November 12th at 1 PM at Fluor Field. Walk to remember is a program to honor and remember the precious children who have died because of pregnancy or infant loss. To register, please click HERE.
2nd Annual Heroes Softball Game is Tuesday Night at Fluor Field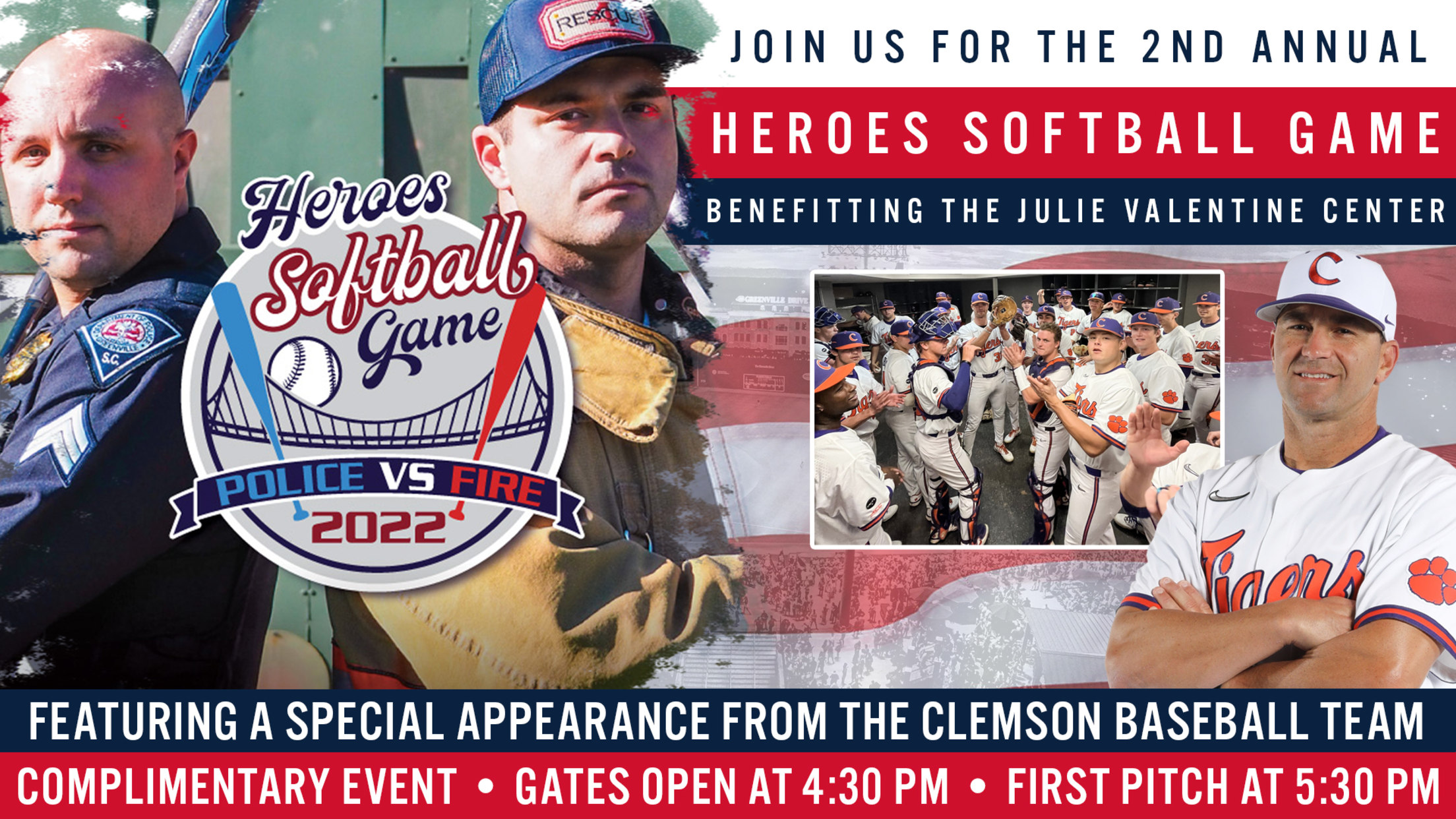 The 2nd Annual Heroes Softball Game between the City of Greenville Police and Fire Departments will take place at Fluor Field on Tuesday, November 8th. First pitch for this charitable softball game is set for 5:30 PM, and the Main Street Gates to the ballpark will open at 4:30 PM.
Meet Beth Leatherman, Breast Cancer Fighter & Cancer Survivor's Park Alliance Board Member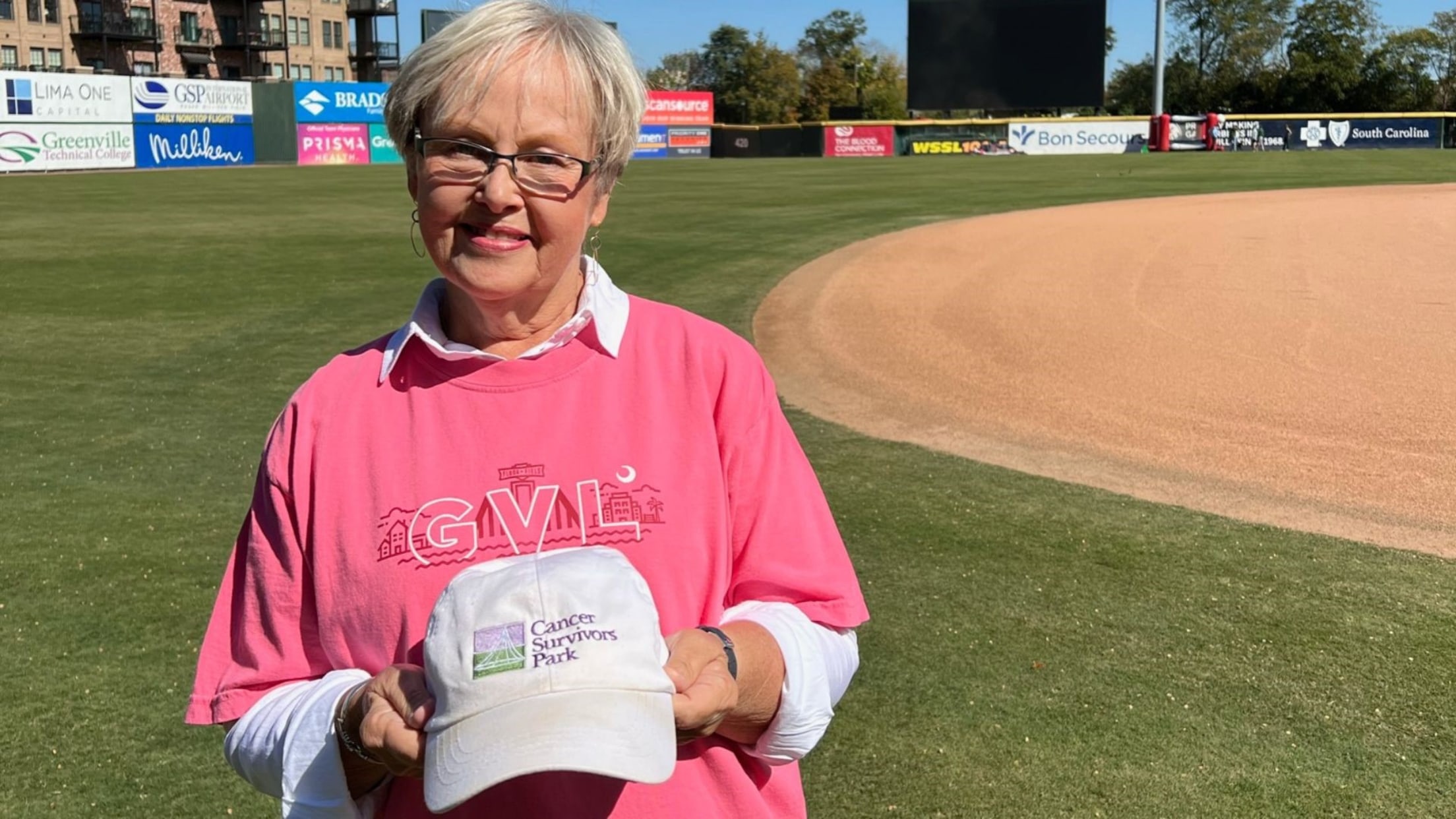 "In 1996, at the age of 35, I was diagnosed with breast cancer through a routine mammogram. My surgeon was very positive about getting it all with a lumpectomy and gave me a good prognosis. I also didn't need to do any chemotherapy because the cancer was not in my
The Spinx Fun Run is Happening at Fluor Field on October 29th!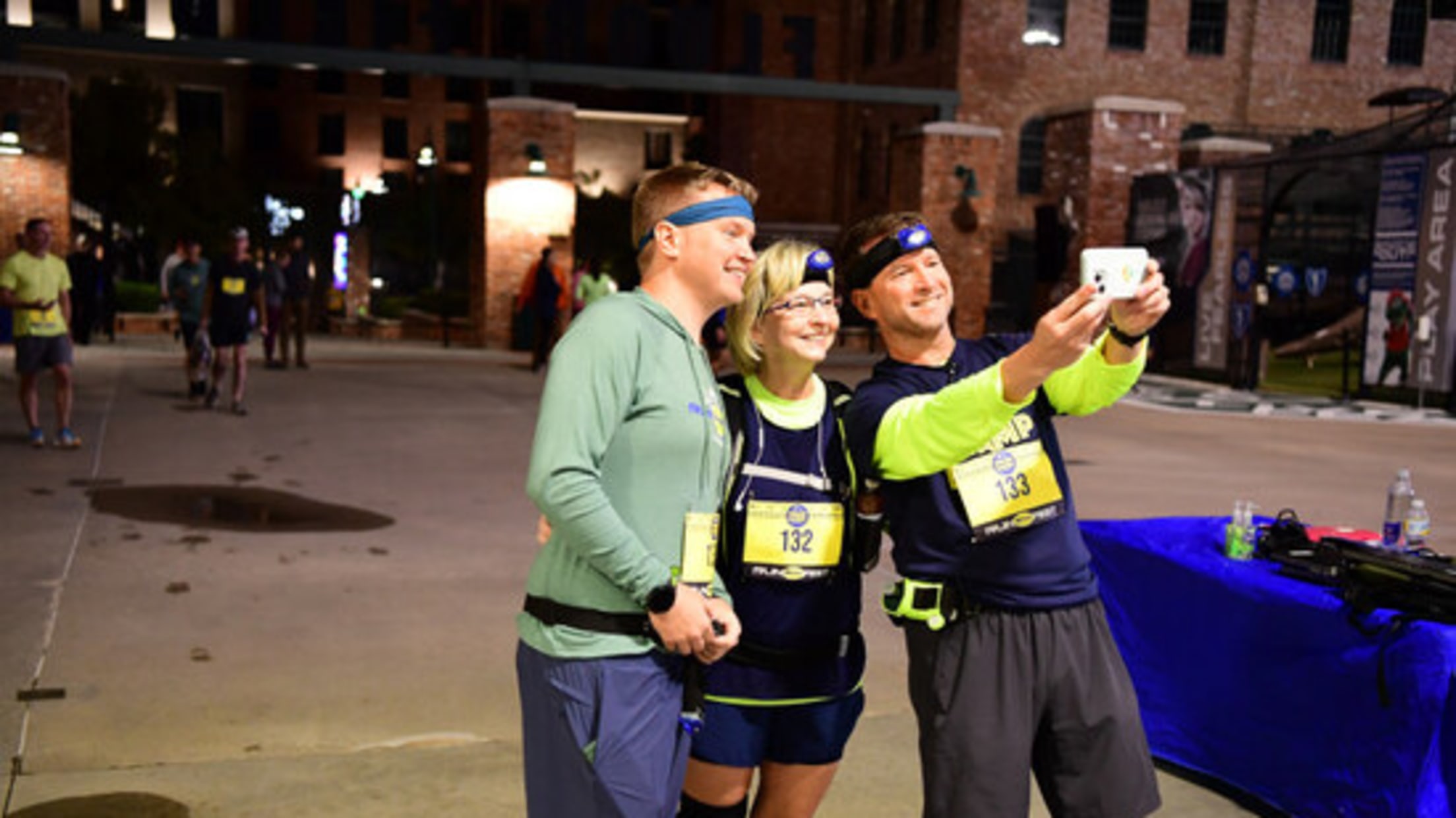 The biggest day of running in Greenville returns on October 29th! The Spinx Fun Run presented by the Greenville Track Club has a run for everybody! From a 5k to a full Marathon, everyone can enjoy this day. For more information and to register, please click HERE.
Rafaela, Kavadas barreling toward Boston
Free-swingers, big thumpers loom large among Red Sox All-Stars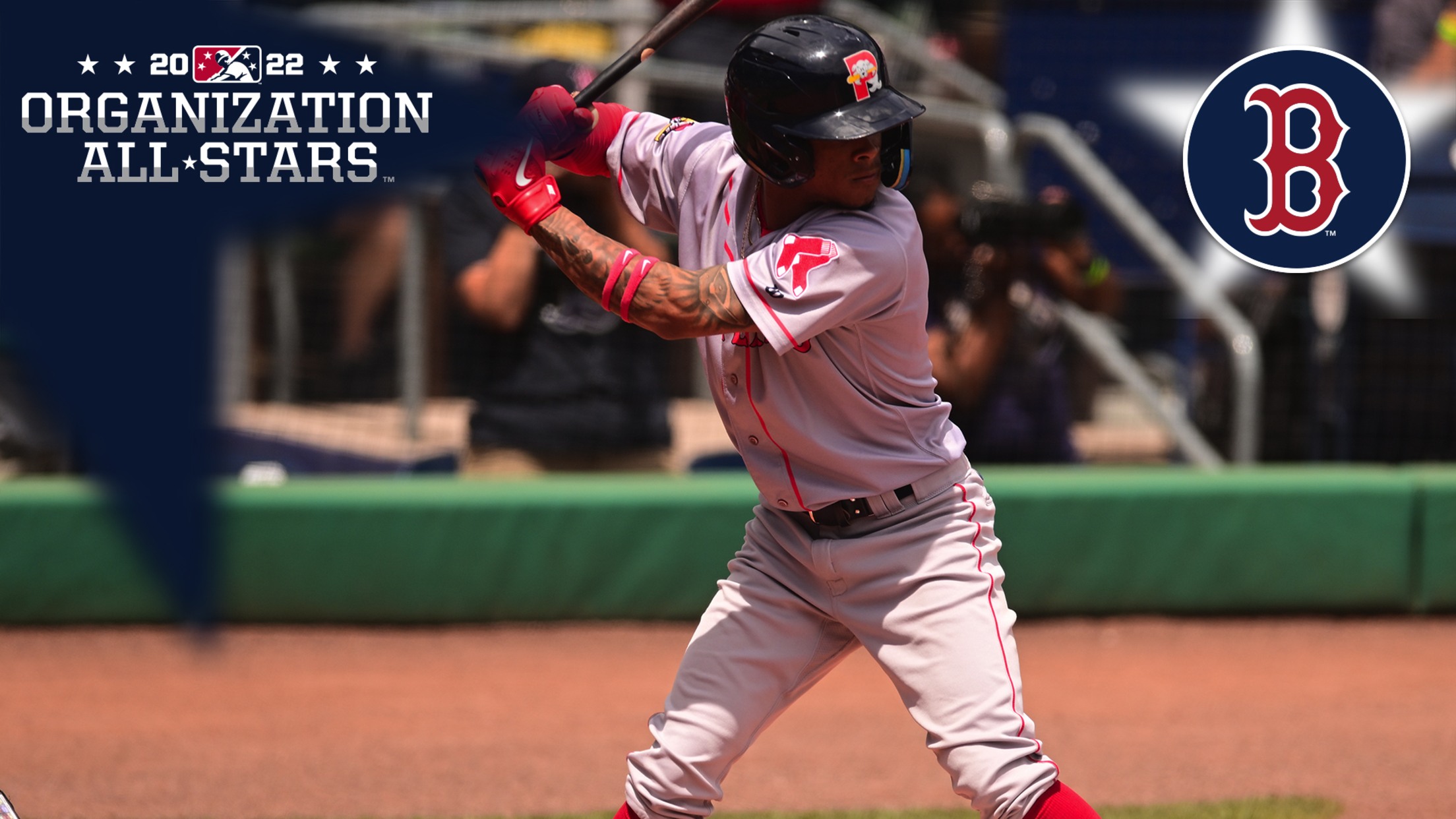 Each offseason, MiLB.com goes position by position across each organization and honors the players -- regardless of age or prospect status -- who had the best seasons in each farm system. Next up in our 2022 Organization All-Stars series are the Boston Red Sox.
Greenville's Northcut smacks three home runs
Red Sox prospect collects career-high eight RBIs in the effort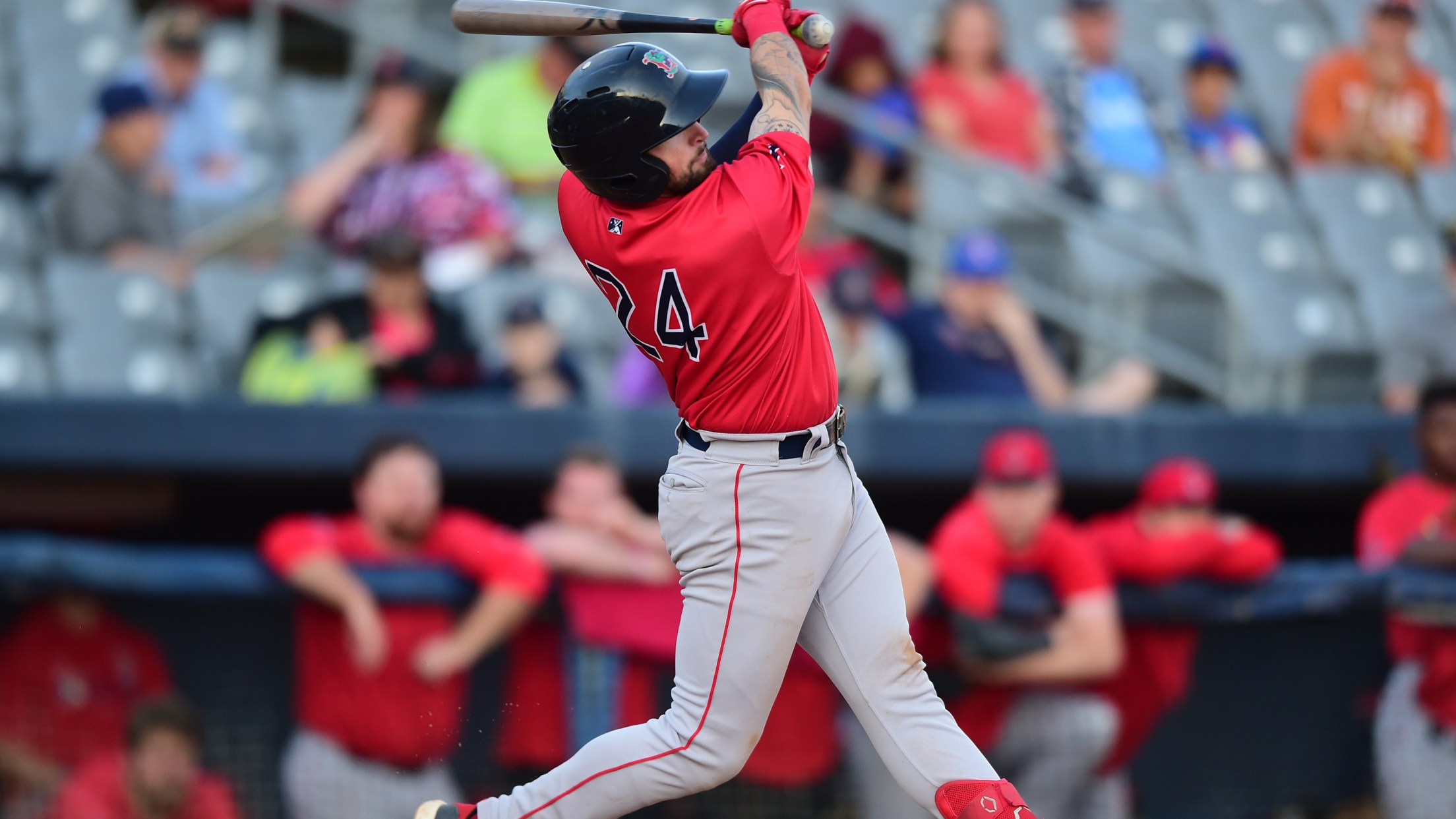 Nicholas Northcut is always confident in his swing. In a way, it wasn't a surprise that the 22-year-old slugger crushed three home runs in a game for the first time in his pro career. But it didn't stop his excitement about it. "It felt pretty good," Northcut said. "It's always
Rafaela hits for first cycle in Drive history, naturally
Red Sox No. 27 prospect's feat follows Hitter of the Month honors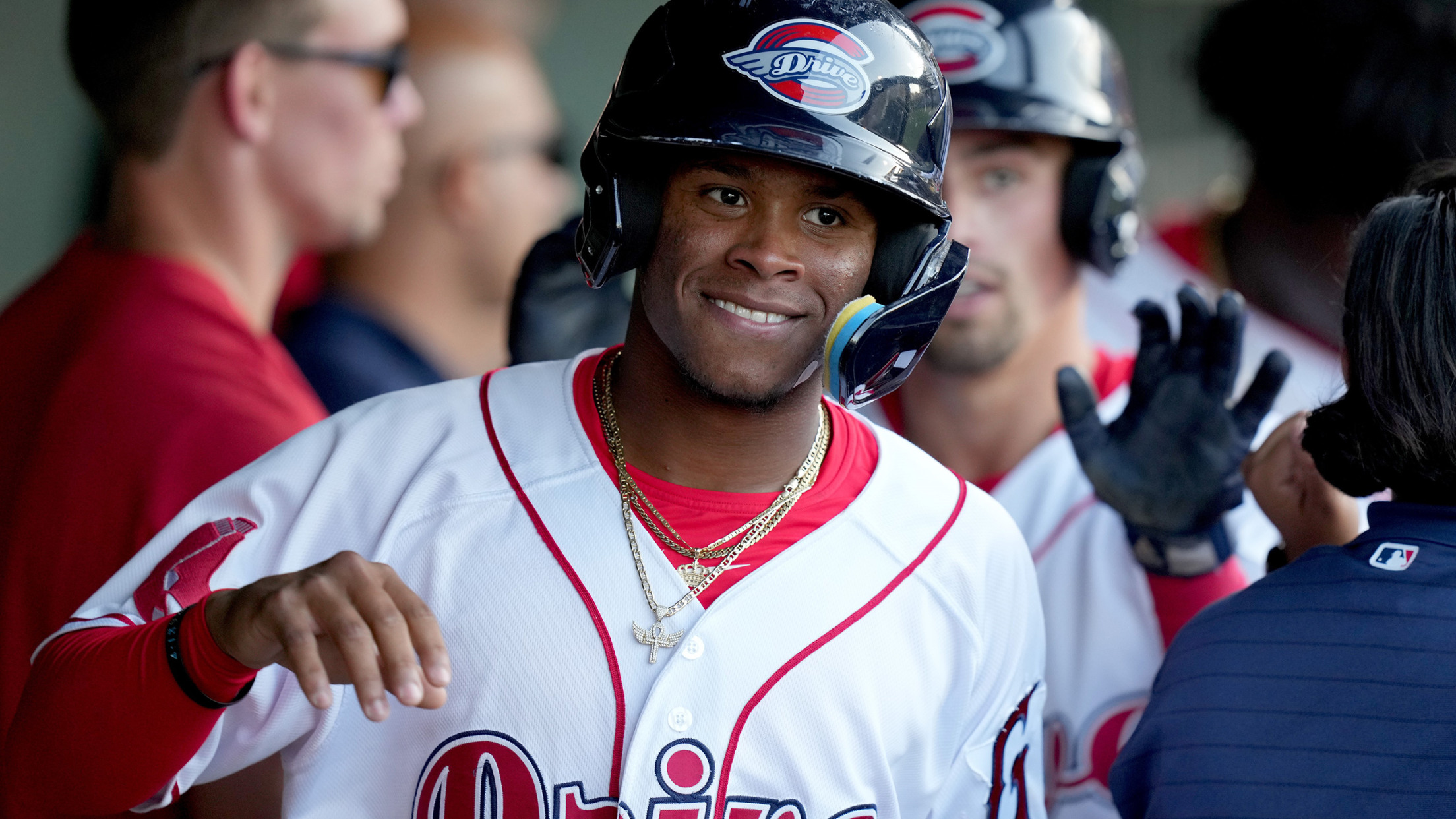 Natural cycles are the rarest type of cycle. They're also the most dramatic, allowing the player to punctuate his achievement with a roundtripper and then celebrate with a jog. Ceddanne Rafaela lived that reality Tuesday, hitting for a natural cycle in High-A Greenville's 11-6 win over Hickory. The No. 27
Greenville Drive host civic-minded 'Day of Action'
Ballpark event features voter registration, COVID testing and more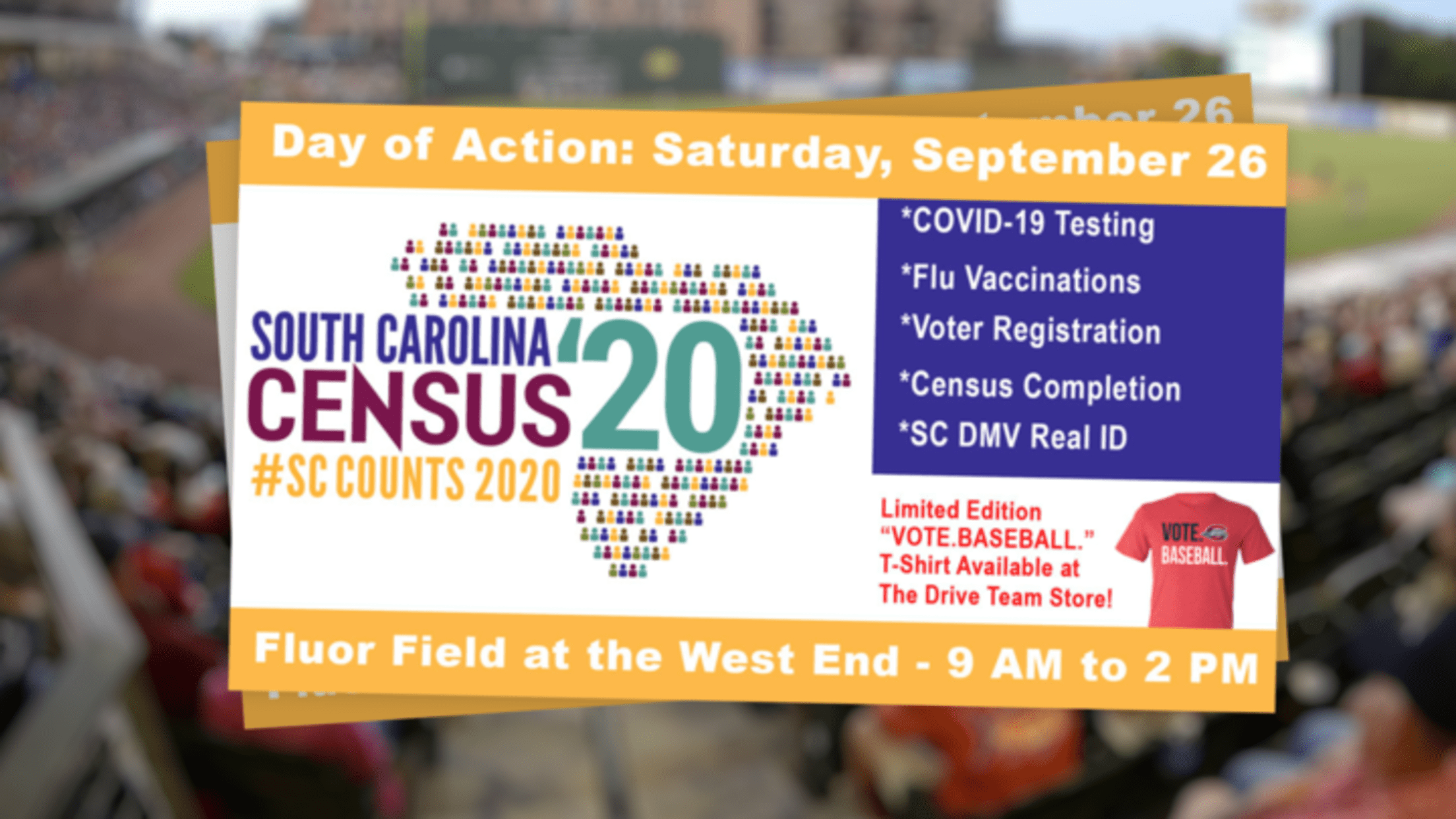 After the 2020 Minor League season was officially canceled, the Greenville Drive began marketing themselves as their community's "ideal social distancing venue." The team's home of Fluor Field has since played host to a diverse array of events. Nearly all areas of the ballpark, from the luxury suites to the
Advanced Manufacturing and Engineering Night
Join the "Virtual" Advanced Manufacturing & Engineering Day on Sunday, September 27th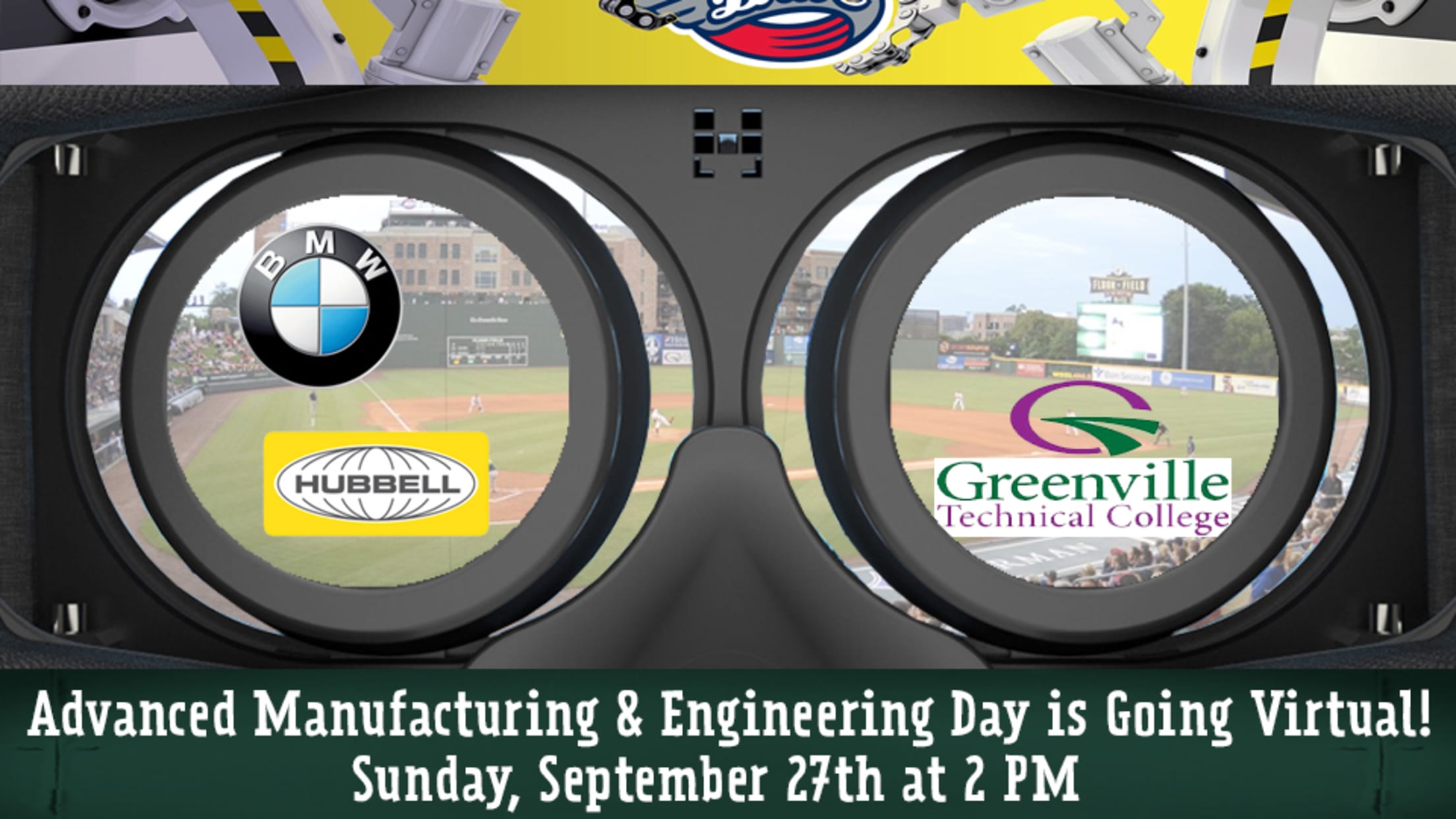 There may not be any Drive baseball this year at Fluor Field, but that won't stop us from continuing what has become the most anticipated event each year at the ballpark - Advanced Manufacturing & Engineering Day! Join us on Sunday, September 27th, as this year's event is going VIRTUAL!
Drive continue to make impact in South Carolina
Unique food creation, distribution plan garners June Promotion of the Month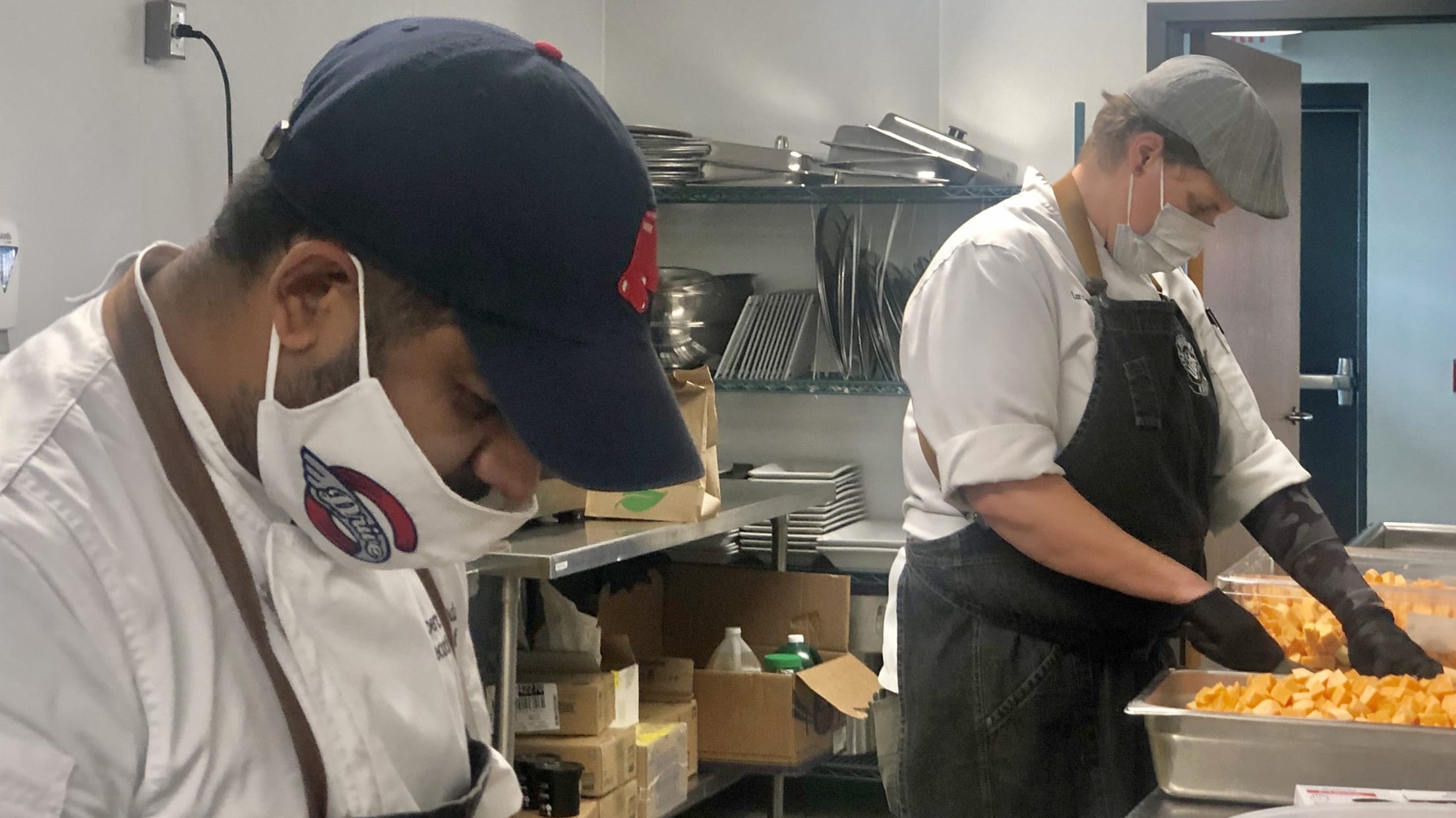 Summer nights at Fluor Field in Greenville, South Carolina, have the feel of a large neighborhood gathering with the beautiful 15-year-old facility serving as the "front porch" of the Greater Greenville and Upstate South Carolina area. And while the coronavirus pandemic has prevented local fans from being able to support
Baseball Factory Tryouts at Fluor Field on March 22nd
Middle School tryouts at 8 AM; High School tryouts at 12 PM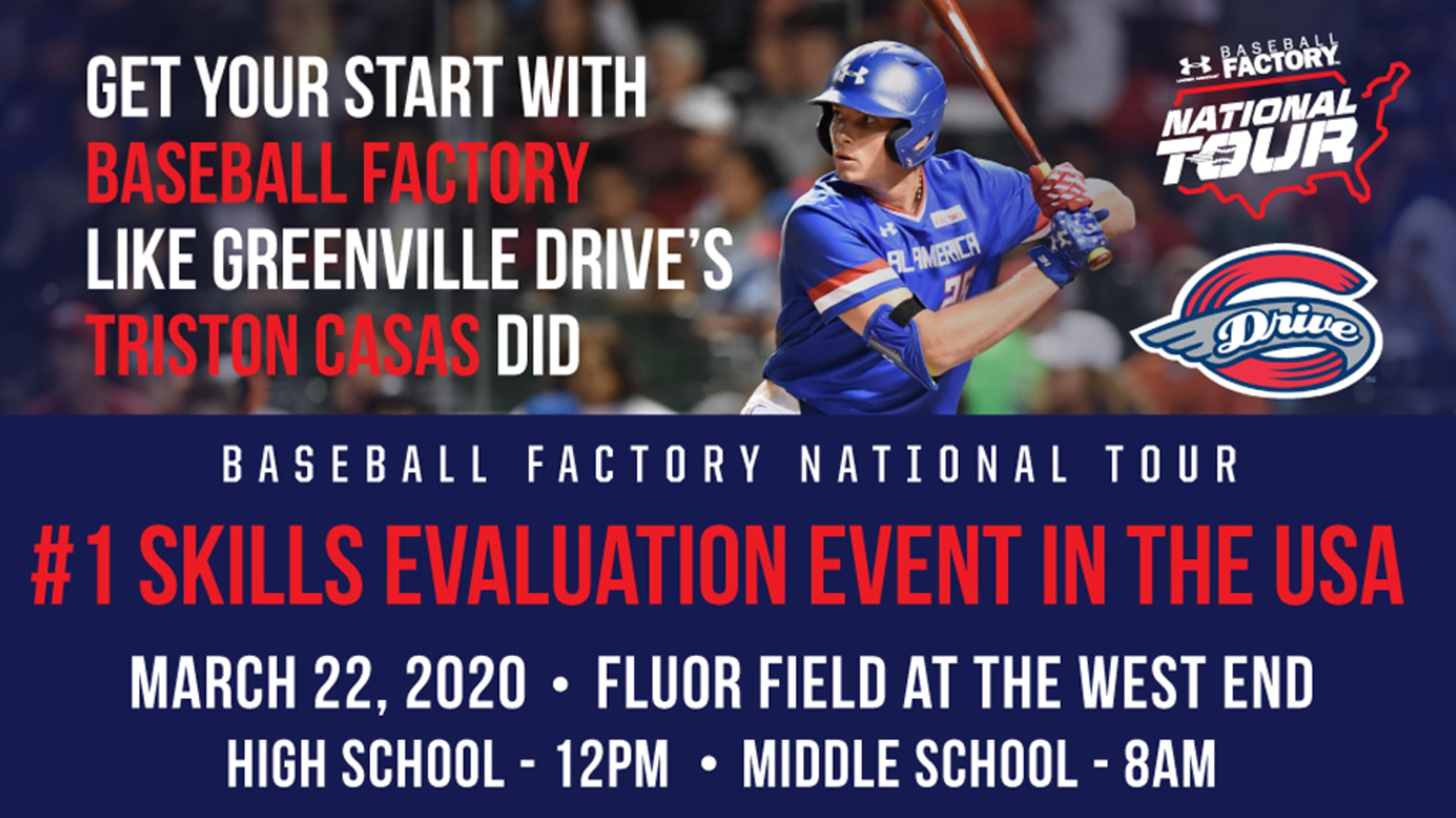 Get your start with Baseball Factory just like Greenville Drive alums Triston Casas, CJ Chatham, Jarren Duran, and Thad Ward! The National Tryout Tour comes to Fluor Field on Sunday, March 22nd. The Baseball Factory National Tour is the #1 skills evaluation in the USA. There will be two sessions
High School Doubleheader March 14th Beginning at 1 PM
Riverside/AC Flora at 1 PM followed by Mauldin/Blythewood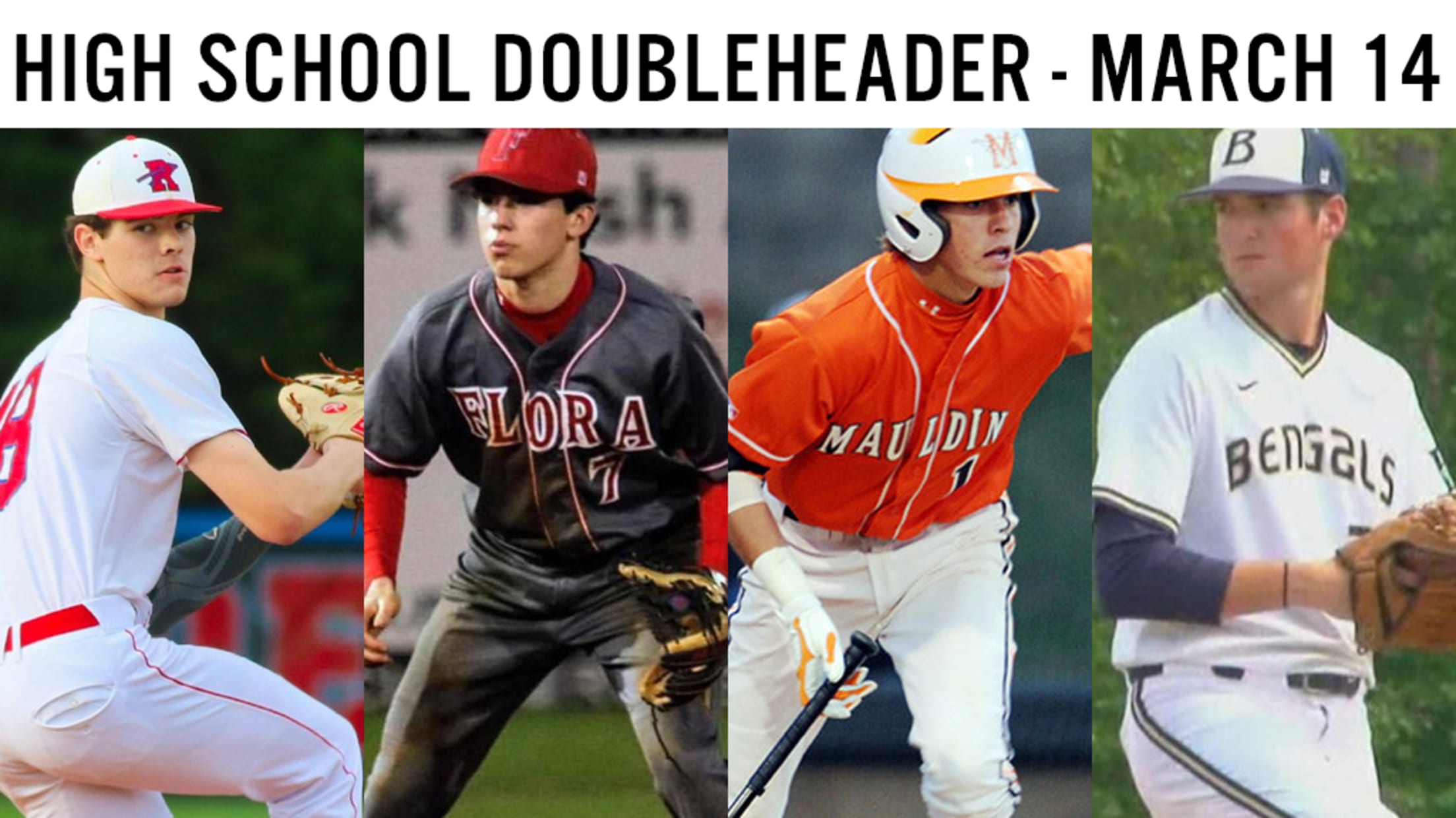 Fluor Field will host an exciting doubleheader on Saturday, March 14th, featuring four of the best teams from across South Carolina. Gates open at 12 PM, and all tickets are just $7. Game one will feature the Riverside Warriors versus the AC Flora Falcons at 1 PM, followed by the
Furman Hosts South Carolina at Fluor Field on Tuesday, March 3
Paladins and Gamecocks square off in annual matchup in Downtown Greenville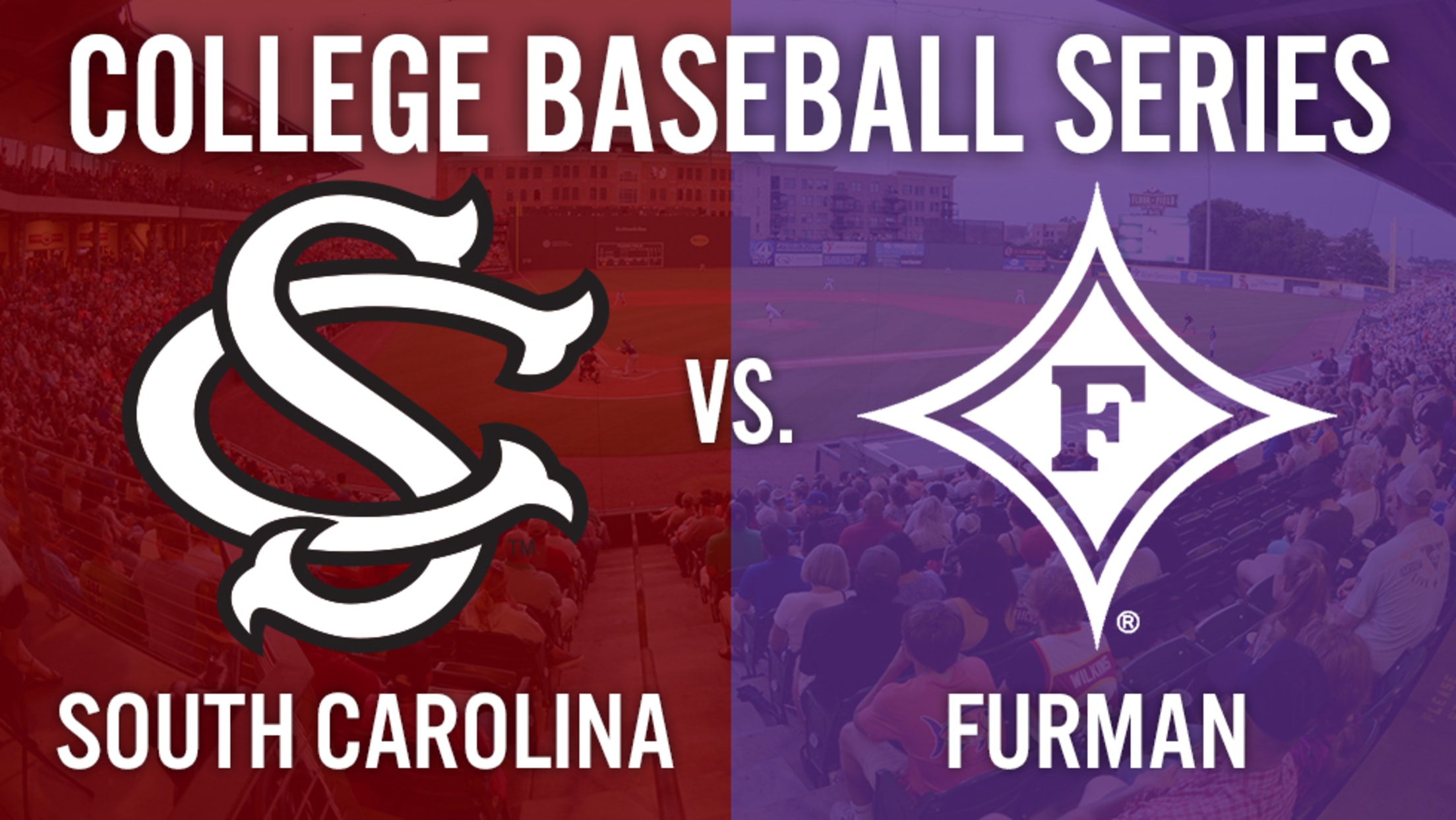 Tuesday's game between the Furman Paladins and the South Carolina Gamecocks at Fluor Field is still on, with first pitch scheduled for 6:00 PM. Gates will open at 5:00 PM, as the in-state programs go head-to-head in their annual matchup in Downtown Greenville.The game is one of two for the
Spartans Take On Spartans at Fluor Field on Wednesday, March 4
Michigan State welcomes USC Upstate to Fluor Field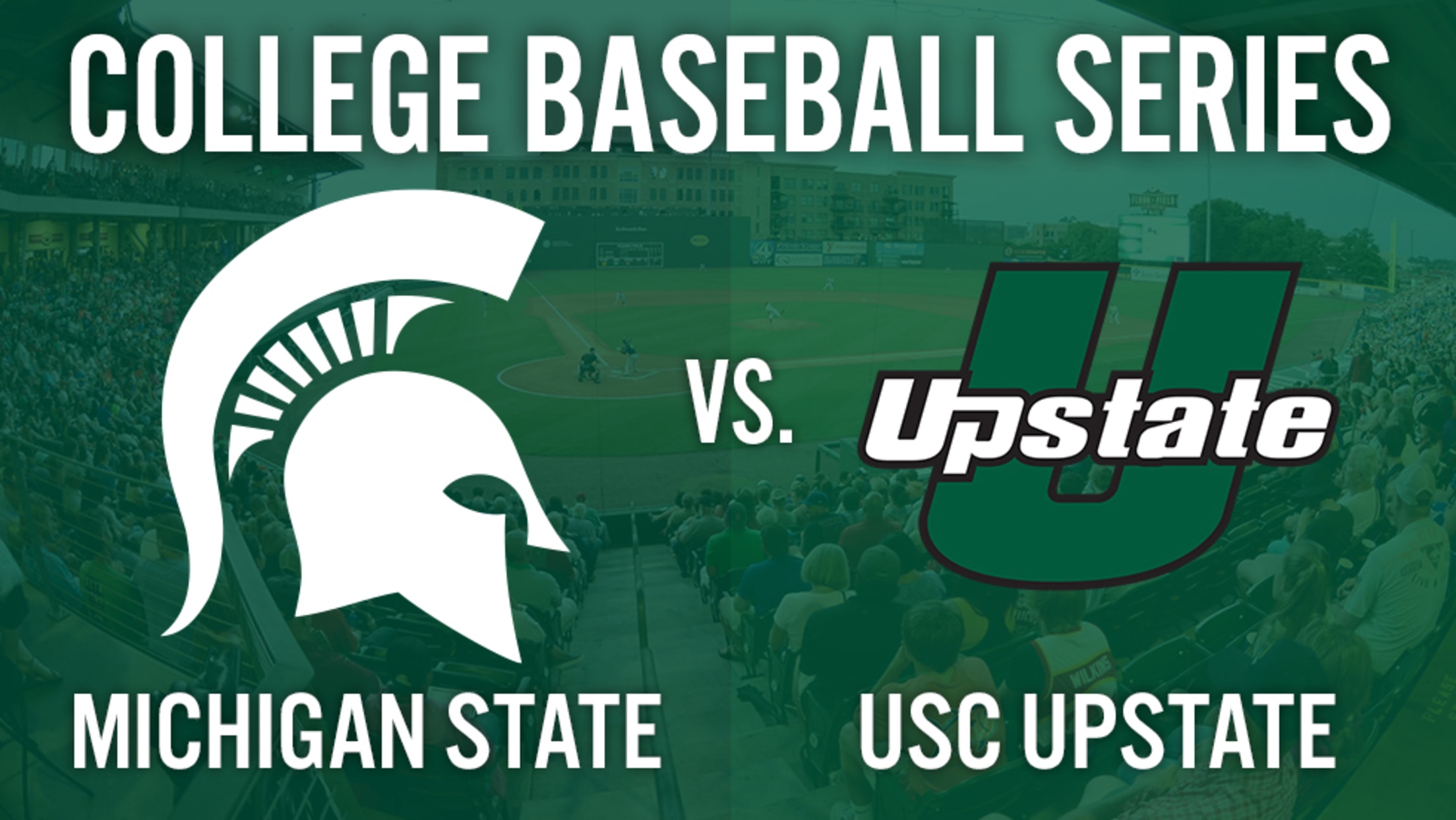 The Michigan State Spartans will host the USC Upstate Spartans in a mid-week clash at Fluor Field on Wednesday, March 4. Gates will open at 3:00 PM with first pitch set for 4:00 PM.
At the Table with The Greenville News Comes to Fluor Field March 10
Retired athletes to share stories about pro career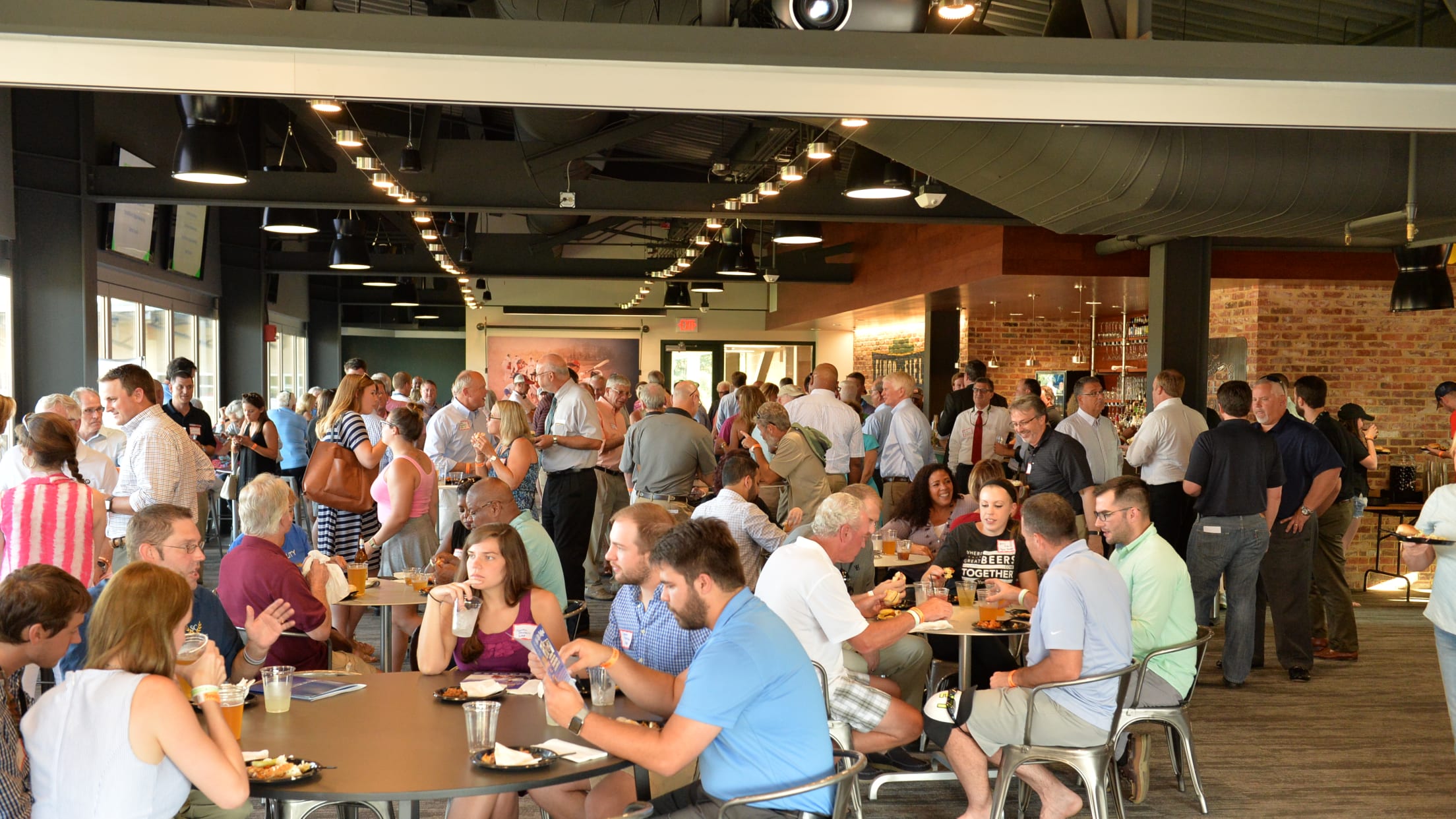 The moment you realize your life is going to go in a different direction, and that everything you've worked for, and how you've always defined yourself, is changing.That's the moment six local athletes will share at the next At the Table with The Greenville News event March 10 at Fluor
Tickets On Sale Now for the 2020 College and High School Schedule at Fluor Field
Schedule highlights include the First Pitch Invitational and SoCon Championship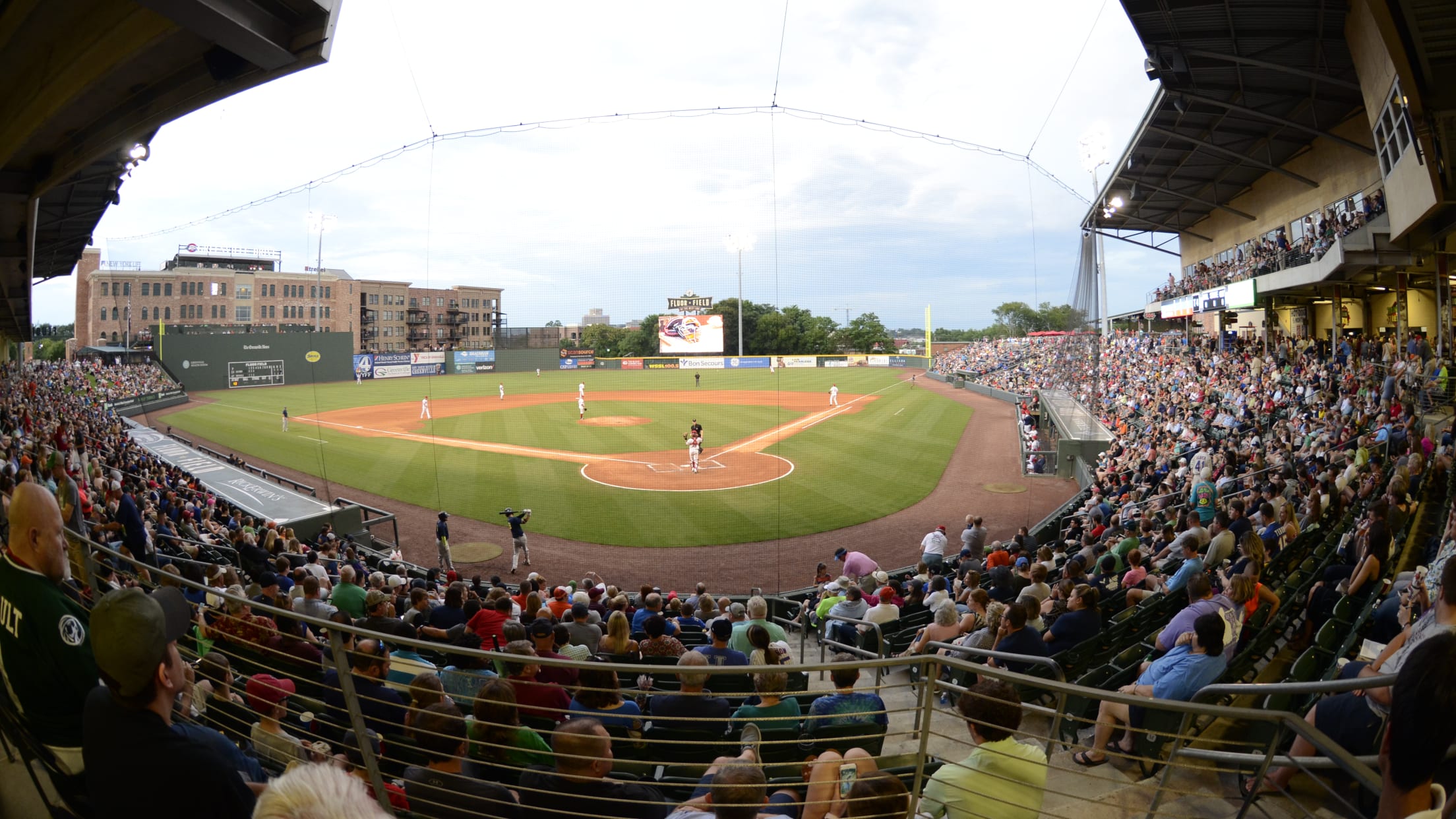 Greenville, SC - With less than two weeks until the return of baseball to Downtown Greenville, the Greenville Drive are excited to announce that tickets are now on sale for all 2020 college and high school games at Fluor Field.  Highlights of this year's amateur schedule include the return of
Greenville Venue Crawl Heads to Fluor Field on February 9th
Join us in the Champions Club as part of the event from 1-6 PM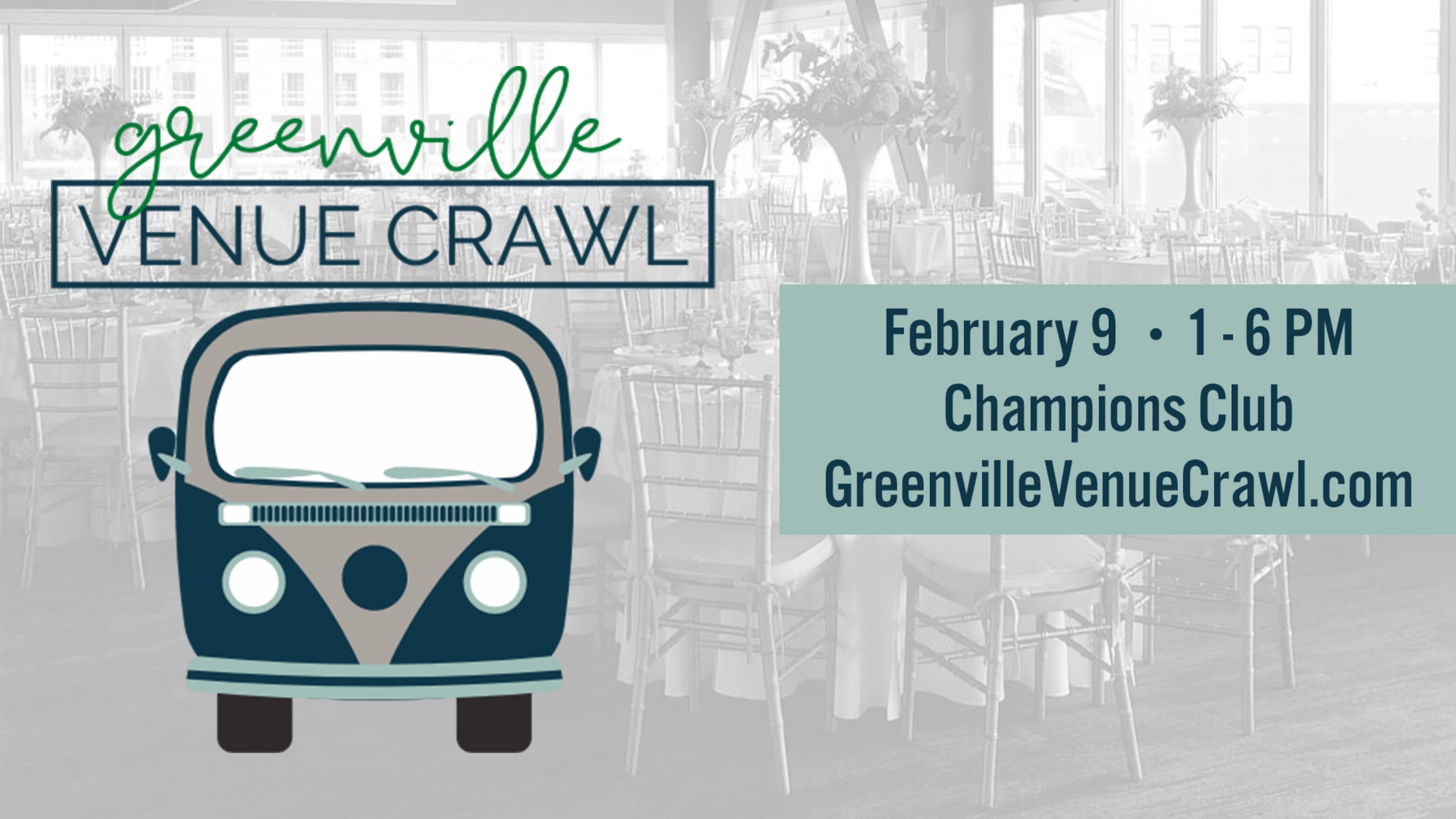 The Greenville Venue Crawl will highlight some of the great event venues that Greenville has to offer, including Fluor Field, on Sunday, February 9th. Join us in the Champions Club between 1:00 PM - 6:00 PM to meet the West End Events team and tour the amazing venues at Fluor