Austin Chubb Named Midwest League Manager of the Year
Imanol Vargas and Jorbit Vivas named to Postseason All-Star Team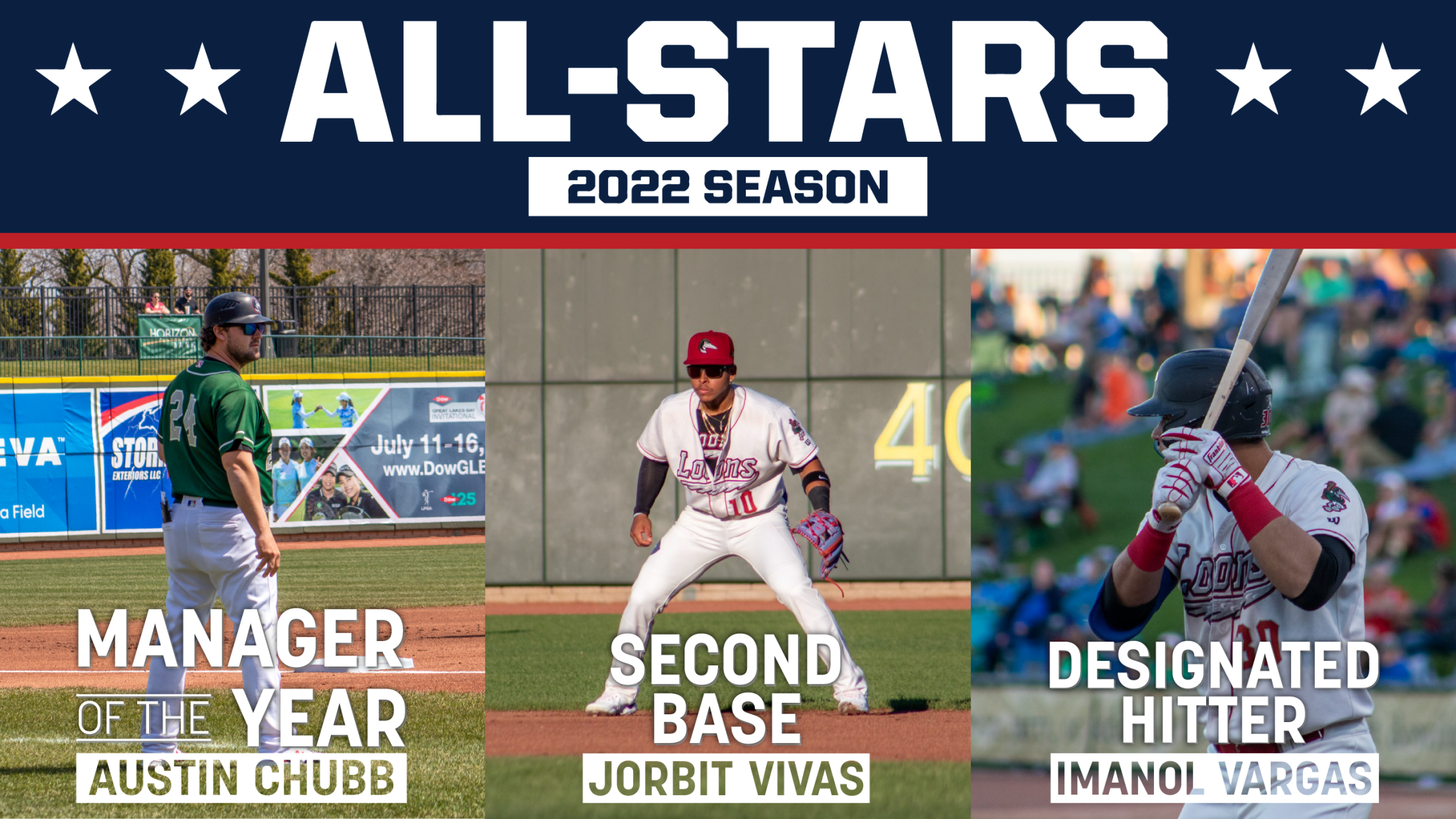 After leading the Great Lakes Loons to a first half division title and playoff berth, manager Austin Chubb has been the 2022 Midwest League Manager of the year. Chubb, serving in his second season as manager, becomes the third Loons skipper to win this postseason award joining Juan Bustabad in
After leading the Great Lakes Loons to a first half division title and playoff berth, manager Austin Chubb has been the 2022 Midwest League Manager of the year.
Chubb, serving in his second season as manager, becomes the third Loons skipper to win this postseason award joining Juan Bustabad in 2010 and John Shoemaker in 2019. This is the second time the Lake Mary, FL native has been named Manager of the Year in the Minor Leagues after garnering the honor in 2019 with the Ogden Raptors of the Pioneer League. After finishing 63-57 in 2021 and 76-55 in 2022, Chubb now has the best career winning percentage in franchise history at .554. Juan Bustabad (2008-10) is second at .538.
Infielders Imanol Vargas and Jorbit Vivas were also honored by being named to the Midwest League Postseason All-Star Team. Vargas is included on the team as the Designated Hitter after leading the league in on-base percentage (.404) and finishing tied for the league-lead in OPS (.871). The 24-year-old from the Dominican Republic also finished top-10 in the league in batting average (.268), home runs (18), RBI (63), SLG (.467), hits (102), walks (80), total bases (178), and runs (65).
Vivas was honored as the best second basemen in the league in 2022. A member of the Dodgers 40-man roster, Vivas displayed defensive versatility on the infield and finished in the top-10 in the MWL in batting average (.269), RBI (66), OBP (.374), hits (129), walks (63), total bases (192), and runs (73).
Vargas and Vivas become just the 14th and 15th Loons to ever be named to a league postseason all-star team dating back to the team's inception in 2007. Other Great Lakes postseason all-stars include Clayton Kershaw (2007), Dee Strange-Gordon (2009), Miguel Vargas (2019), and Andy Pages (2021).
The Great Lakes Loons have been a Single-A partner of the Los Angeles Dodgers since the team's inception in 2007. Dow Diamond serves as the team's home and also houses the Michigan Baseball Foundation, a 501(c)(3) non-profit public charity, and ESPN 100.9-FM. For tickets or information about the Loons, call 989-837-BALL or visit Loons.com