Tequila Fest Fresno and SoundSurf Partner to Give Artists Opportunity to Open For T.I., Rick Ross, and Lil Jon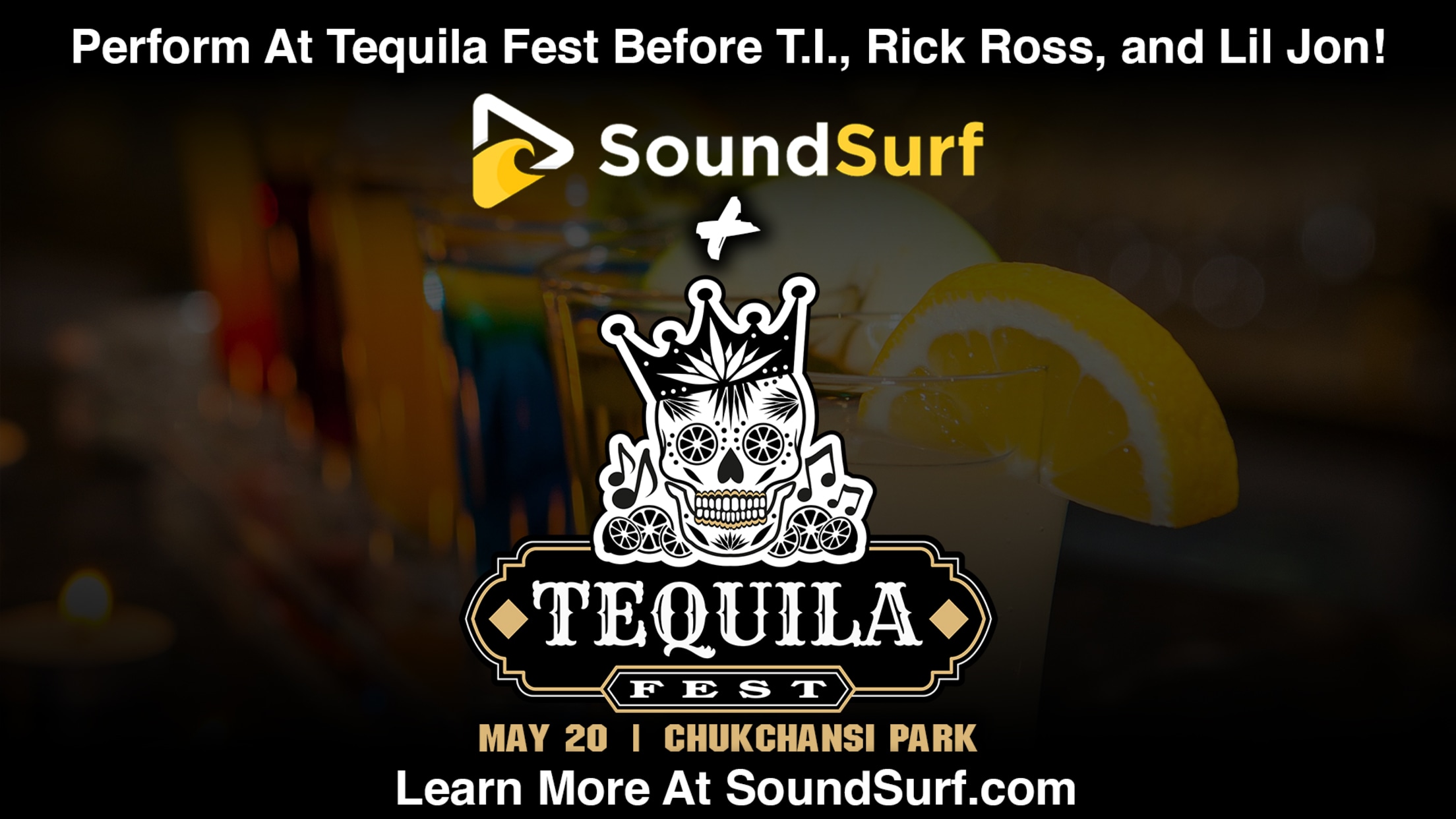 Online video platform SoundSurf has partnered with music festival Tequila Fest Fresno to offer an exciting opportunity for artists. The platform will give one lucky artist the chance to support headliners T.I., Rick Ross, and Lil Jon at the star-studded event. The catch? The artist must first compete in a
Online video platform SoundSurf has partnered with music festival Tequila Fest Fresno to offer an exciting opportunity for artists. The platform will give one lucky artist the chance to support headliners T.I., Rick Ross, and Lil Jon at the star-studded event. The catch? The artist must first compete in a video competition and win the most donations for AMVETS ONE.
Artists can apply for the video competition by visiting the SoundSurf website and following the instructions for submission. The deadline for submissions is April 16th, and a final 16 will be selected to compete for the chance to perform at Tequila Fest Fresno at Chukchansi Park on Saturday, May 20, 2023.
SoundSurf has worked with some of the most prestigious events in the world, including Canadian Music Week, Breaking Sound, and Future Echoes. Each competition raises money for various charities, seeing one raise up to $18,000.
"SoundSurf is thrilled to announce this partnership and give an emerging artist the opportunity to support names of this calibre," said SoundSurf Co-Founder Kerr Wilson. "We expect our video competitions and the exciting opportunities they bring to be the start of a big movement that gives power back to artists and fans alike."
AMVETS ONE, the beneficiary of all donations for this campaign, is an organization whose main mission is the raise awareness about Veteran Suicide Prevention. A dedicated team from AMVETS Department of California will be heading across this great nation to bring that awareness to all. The AMVETS ONE – Tour Across America "Leaving No Veteran Behind" will kick off in Sacramento California and be returning to Rolling to Remember in Washington, D.C. in May 2023 AMVETSONE.com.
Executive Vice President of Capitol International Productions, Inc., Lance Cardoza, said "We are truly excited to partner with SoundSurf to offer this incredible opportunity for an artist to perform at Tequila Fest Fresno on May 20, 2023." He went on to say "Donations from this campaign will benefit AMVETS ONE as they continue their advocacy on addressing the issues related to Veteran suicide and Leaving No Veteran Behind."
This is an exciting opportunity for up-and-coming artists to showcase their talent and support a charitable cause. The winner of the competition, as decided by which video has the most donations to AMVETS ONE will be announced on April 16th.
For more information on the competition and how to apply, please visit SoundSurf.com and TequilaFestFresno.com.