Fresno Grizzlies Preparing For HUGE Independence Day Celebration
Next week's festivities to include water slides, food trucks, and the biggest fireworks show in the Central Valley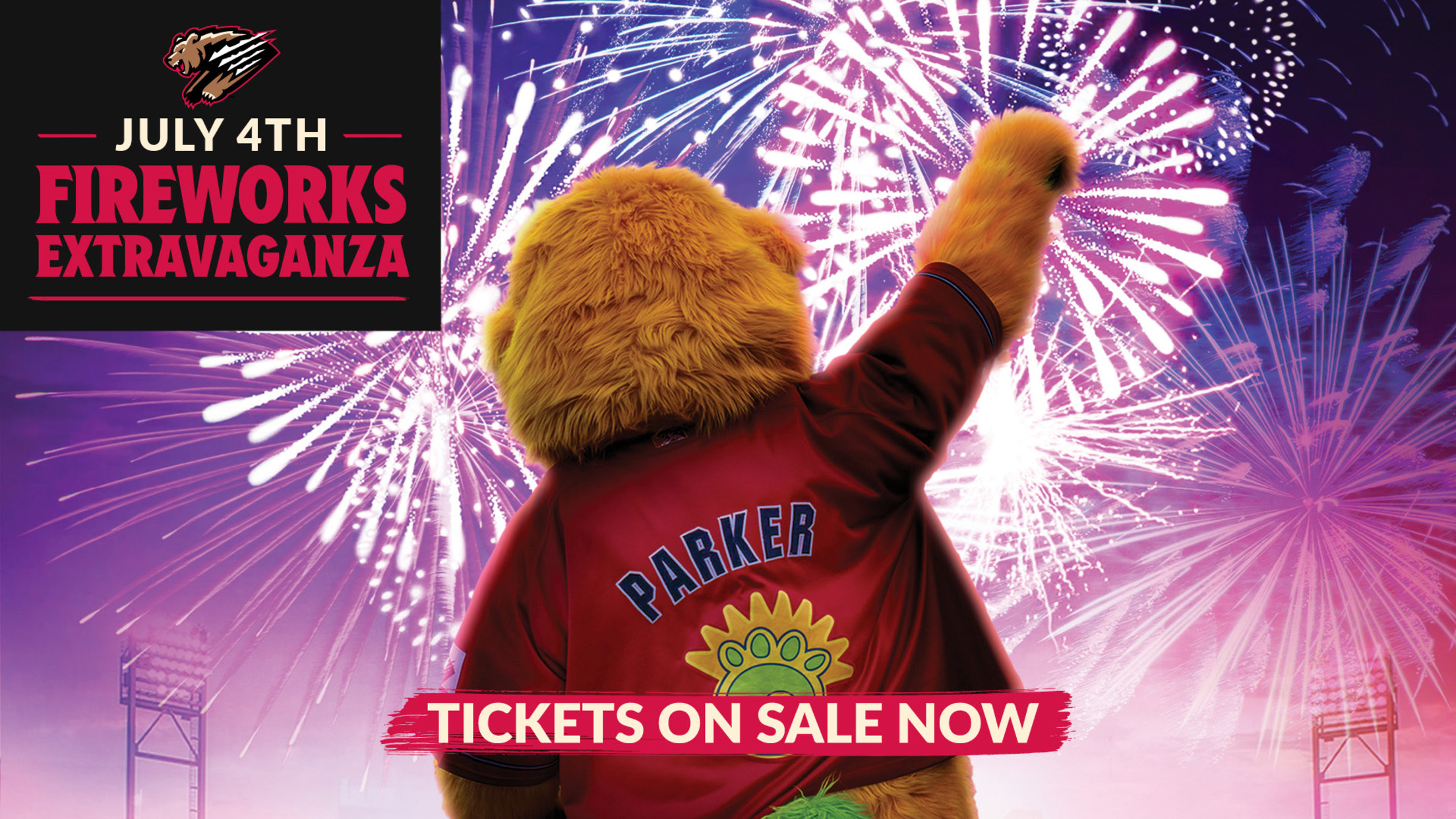 Fresno, CA - The Fresno Grizzlies return to Chukchansi Park on Monday with one of their biggest games of the year - the team's annual Independence Day Celebration! A Central Valley tradition like none other, the Grizzlies' July 4 game will feature a matchup between the California League's Northern Division
Fresno, CA - The Fresno Grizzlies return to Chukchansi Park on Monday with one of their biggest games of the year - the team's annual Independence Day Celebration! A Central Valley tradition like none other, the Grizzlies' July 4 game will feature a matchup between the California League's Northern Division first-half champions and the San Jose Giants, Single-A Affiliate of the San Francisco Giants. Chukchansi Park's gates will open up at 5:05pm with pregame festivities beginning at 6:35p.
As always, the Fresno Grizzlies are pulling out all of the stops for their Fourth of July celebration. Fans will be able to enjoy specialty cocktails at Michelob Ultra's Fresno Social, the extremely popular Chorizo Mac & Cheese Dog, water slides in the Community Medical Centers Splash Park, and food trucks courtesy of Fresno Street Eats. After the final out is made, fans will be invited down to sit on the outfield grass and enjoy the Fourth of July Fireworks Extravaganza presented by Chukchansi Gold Resort & Casino and ABC30 - the largest and most exciting fireworks display in the Central Valley.
"There's nothing more fitting than spending the Fourth of July out at the ballpark," said Derek Franks, Fresno Grizzlies President. "I can't wait to see our community fill up Chukchansi Park for what is guaranteed to be a great night of baseball, family-fun, and, of course, the BEST fireworks show the Valley has to offer."
Fans can take advantage of multiple ticket offers from the Fresno Grizzlies. The organization will be hosting a pregame All-You-Can-Eat Meal in the Estrella Jalisco Cantina starting when gates open. This $40 package includes a game ticket and access to the exclusive meal area. Patrons interested in attending the July 29 Nitro Circus event and the July 4 game can purchase a ticket package for only $55. These offers and more can be found at FresnoGrizzlies.com/Offers. Single Game Tickets are also available for Monday's game starting at $15 and can be purchased at FresnoGrizzlies.com or by visiting the Chukchansi Park Ticket Office.
After the Grizzlies and Giants face-off on Monday, both teams will enjoy an off day on Tuesday before resuming their six-game series. The team will celebrate Minor League Baseball's Copa de la Diversion Friday through Sunday as they transform into the Lowriders de Fresno featuring Friday Night Fireworks presented by Hertz and a lowrider car show Saturday and Sunday. Tickets to those games are also available at FresnoGrizzlies.com.
#Growlifornia
ABOUT THE FRESNO GRIZZLIES
The Fresno Grizzlies are the reigning Low-A West regular-season champions and a proud affiliate of the Colorado Rockies organization. The team plays at Chukchansi Park in Downtown Fresno, which is also a year-round community venue that hosts a myriad of other special events including concerts, high school sporting events, and over 100 non-profit community events annually. The 2022 season will mark the team's 20th year in Downtown Fresno and 24th baseball season since their inception in 1998.