Skid in the South Bay: Grizzlies lose 11-3 to Giants 
Fresno has dropped four straight as they search for one win to clinch 1st half and playoff berth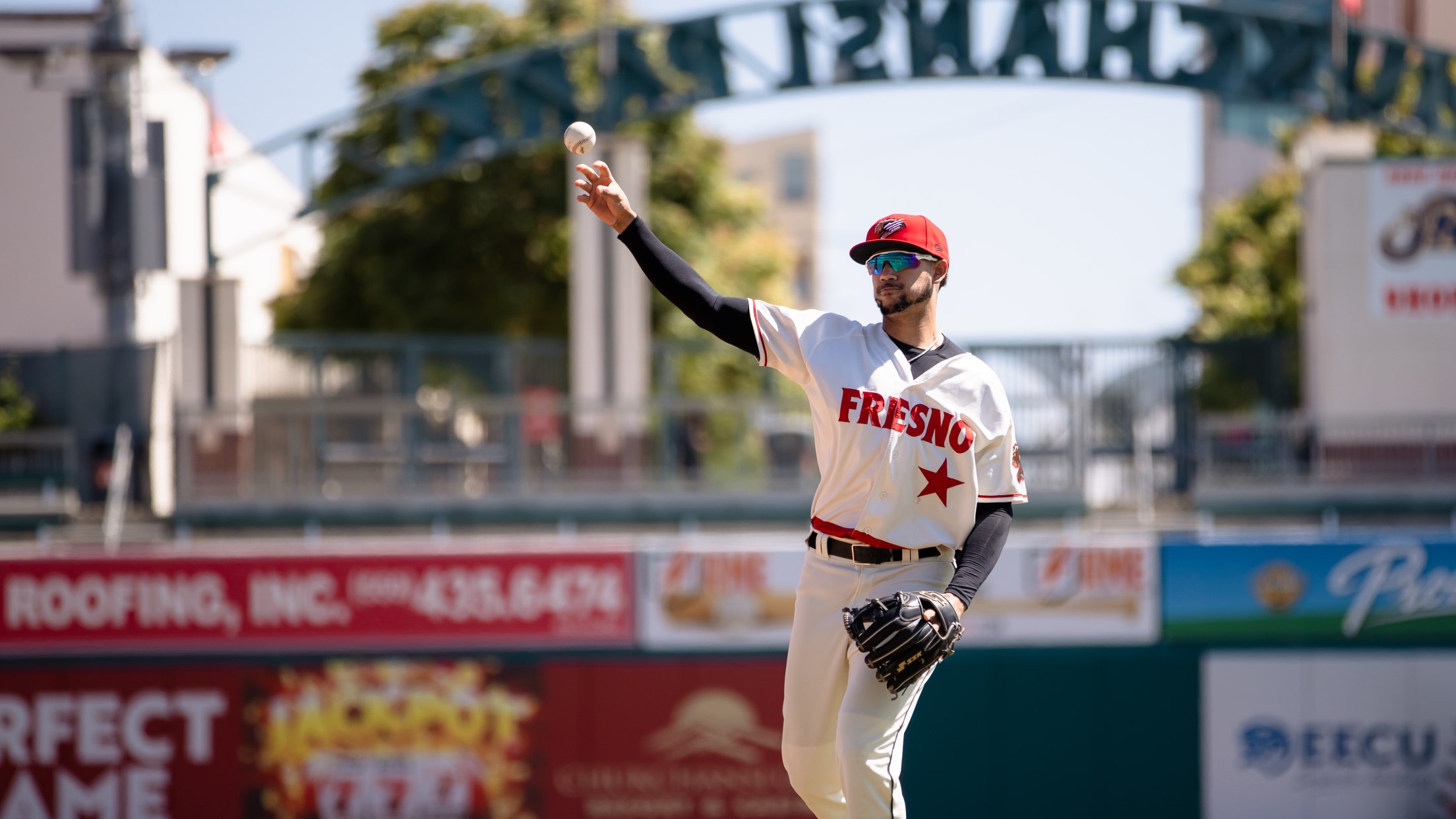 San Jose, CA (Saturday, June 18) – The Fresno Grizzlies (39-23) were conquered by the San Jose Giants (36-26) 11-3 Saturday evening from Excite Ballpark. Fresno dropped their fourth straight game and the series to San Jose, a road season-long. The Grizzlies must win just one more game against the
San Jose, CA (Saturday, June 18) – The Fresno Grizzlies (39-23) were conquered by the San Jose Giants (36-26) 11-3 Saturday evening from Excite Ballpark. Fresno dropped their fourth straight game and the series to San Jose, a road season-long. The Grizzlies must win just one more game against the Giants to earn a playoff berth for the second consecutive season.
In the bottom of the first, San Jose grabbed a 3-0 lead on a sacrifice fly and a two-run homer by Victor Bericoto. It was Bericoto's sixth longball of the year. Fresno tied the contest at three in the third after a sacrifice fly, Warming Bernabel RBI single and a Giants error.
San Jose would then score eight unanswered runs over their last five innings. In the fourth, Carter Williams demolished a two-run shot to right-center, his second wallop of the series. The next six runs raced home on a pair of fielder's choices, two sacrifice flies, a groundout and an Aeverson Arteaga RBI double.
Giants starter Seth Lonsway (6-0) relished the win after five-plus innings of work. He allowed three runs (all unearned) on six hits and one walk while striking out six. Hunter Dula added two and one-third scoreless frames of relief, punching out four. Jose Cruz wrapped up the victory with four consecutive strikeouts.
Grizzlies' righty Victor Juarez (4-1) was tagged the loss after four rough frames. He permitted career-highs in hits (9) and earned runs (7). A trio of relievers followed Juarez and the four arms combined to fan 11 batters. The squads conclude the series tomorrow afternoon from the South Bay.
Top Performers: Fresno Grizzlies (Colorado Rockies)
• 3B Warming Bernabel (1-4, RBI, R)
• LF Trevor Boone (1-4, 2B)
• DH Zach Kokoska (1-4, R)
• 2B Ben Sems (1-3, HBP)
Top Performers: San Jose Giants (San Francisco Giants)
• Giants pitching (9.0 IP, 6 H, 3 R, 0 ER, 1 BB, 14 K)
• RF Victor Bericoto (3-5, HR, 3 RBI, 3 R)
• LF Carter Williams (1-3, HR, 3 RBI, 2 R, BB)
• SS Aeverson Arteaga (3-5, 2 2B, 2 RBI, 2 R)
On Deck:
Sunday, June 19 @ San Jose Giants, Fresno LHP Mason Green (5-1, 2.50) vs. San Jose RHP Landen Roupp (3-2, 2.92), 1:00 pm PT
ON THAT FRES-NOTES:
Adael Amador stole two bases, tying the most by a Fresno batter this season.
The 5-9 batters of the Grizzlies lineup each recorded one hit.