Seven doubles not enough as Grizzlies stumble 9-6 to Giants on Father's Day
Grizzlies magic number remains at 2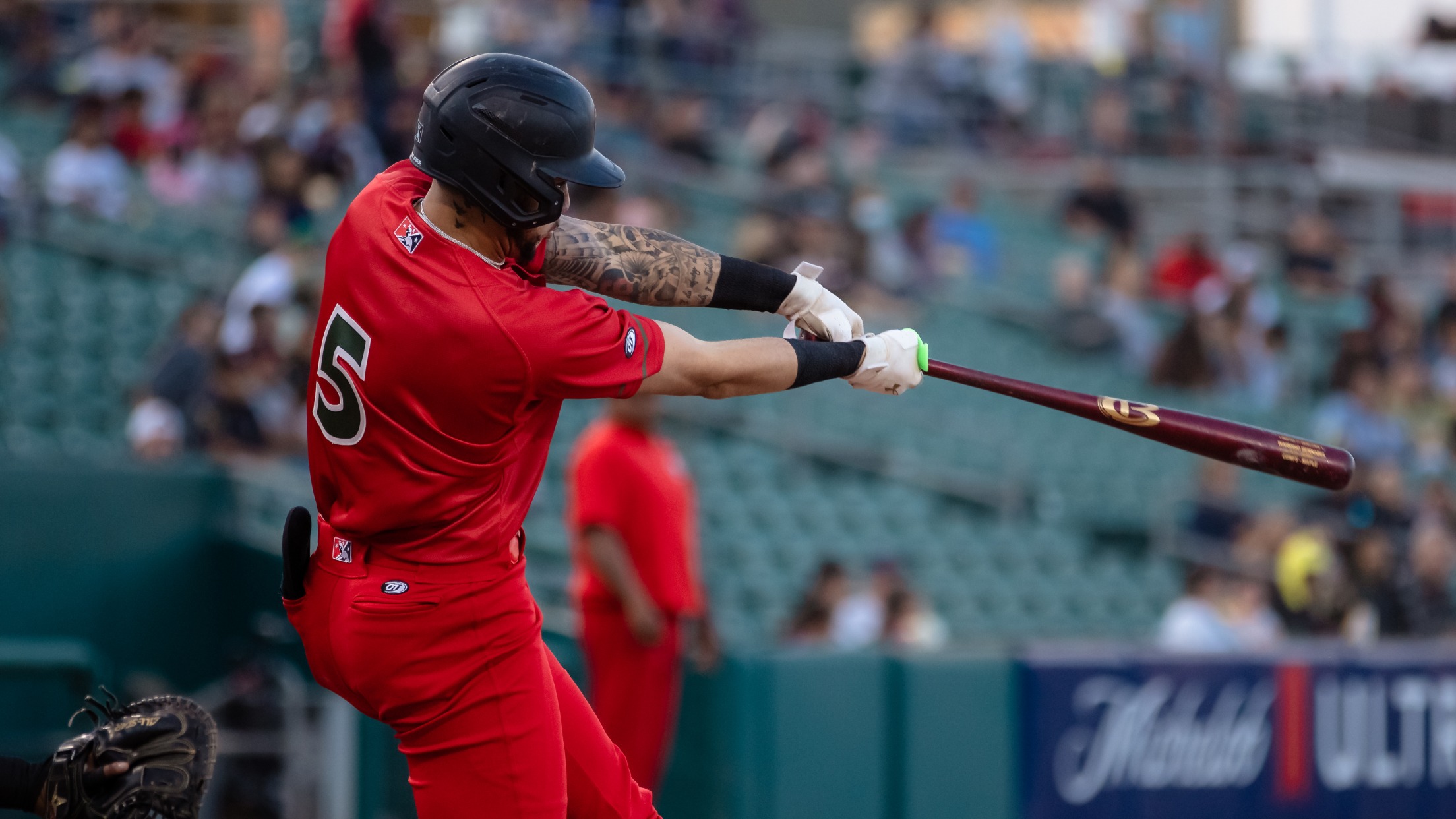 San Jose, CA (Sunday, June 19) – The Fresno Grizzlies (39-24) fell to the San Jose Giants (37-26) 9-6 Sunday afternoon from Excite Ballpark. Fresno dropped their fifth straight affair to San Jose, tying a season-long skid. The Grizzlies still hold a two-game lead over the Giants with three contests
San Jose, CA (Sunday, June 19) – The Fresno Grizzlies (39-24) fell to the San Jose Giants (37-26) 9-6 Sunday afternoon from Excite Ballpark. Fresno dropped their fifth straight affair to San Jose, tying a season-long skid. The Grizzlies still hold a two-game lead over the Giants with three contests left to play in the first half. Fresno needs to win two of their next three games, or have San Jose lose two of their final three games, or a combination of those outcomes.
The Grizzlies lineup smacked 13 hits with eight of them landing for extra-bases. Seven of those eight hits concluded in doubles, a season-high by the offense. Warming Bernabel led the charge with three hits and two doubles, tying a career-best. Ben Sems also had a pair of doubles, scoring once. Trevor Boone, Zach Kokoska and Adael Amador roped one double apiece with Boone notching one RBI on his two-bagger. The non-double came off the bat of Hunter Goodman, who blasted his 18th homer of the year. His 18 clouts lead the California League.
On the other side, the Giants offense collected 11 hits with two of them leaving the yard. Yorlis Rodriguez mashed a three-run tater in the seventh while Ronaldo Flores hammered a solo shot in the eighth. Rodriguez finished his afternoon with three hits and five RBI. Grant McCray supplied three singles, a pair of stolen bases and two runs while Hayden Cantrelle walked three times. Overall, San Jose scored a run in six of their eight innings while every starter reached base once.
Fresno starter Mason Green (5-2) suffered the setback after four innings of work. Green allowed five runs on six hits and only struck out one batter. San Jose righty Landen Roupp (4-2) relished the victory after five-plus frames of two-run ball. Roupp permitted six hits and two walks while fanning three. Spencer Bivens mustered his first save after a clean ninth inning. The clubs will take Monday off and return to action Tuesday night. Fresno battles the Modesto Nuts while San Jose faces the Stockton Ports.
Top Performers: Fresno Grizzlies (Colorado Rockies)
• 3B Warming Bernabel (3-5, 2 2B, RBI, SB)
• 2B Ben Sems (2-3, 2 2B, RBI, R, BB)
• SS Adael Amador (2-5, 2B, 2 R, SB)
• C Hunter Goodman (2-5, HR, RBI, R)
Top Performers: San Jose Giants (San Francisco Giants)
• 3B Yorlis Rodriguez (3-4, HR, 5 RBI, R)
• CF Grant McCray (3-4, RBI, 2 R, BB, 2 SB, CS)
• C Ronaldo Flores (1-3, HR, RBI, R, BB)
On Deck:
Tuesday, June 21 vs. Modesto Nuts, Modesto TBA vs. Fresno RHP Jarrod Cande (1-1, 2.57), 6:50 pm PT
ON THAT FRES-NOTE:
Eight of the nine Fresno starters enjoyed at least one hit on Father's Day.