Saturday Contest Canceled, Regular Season Ends Tomorrow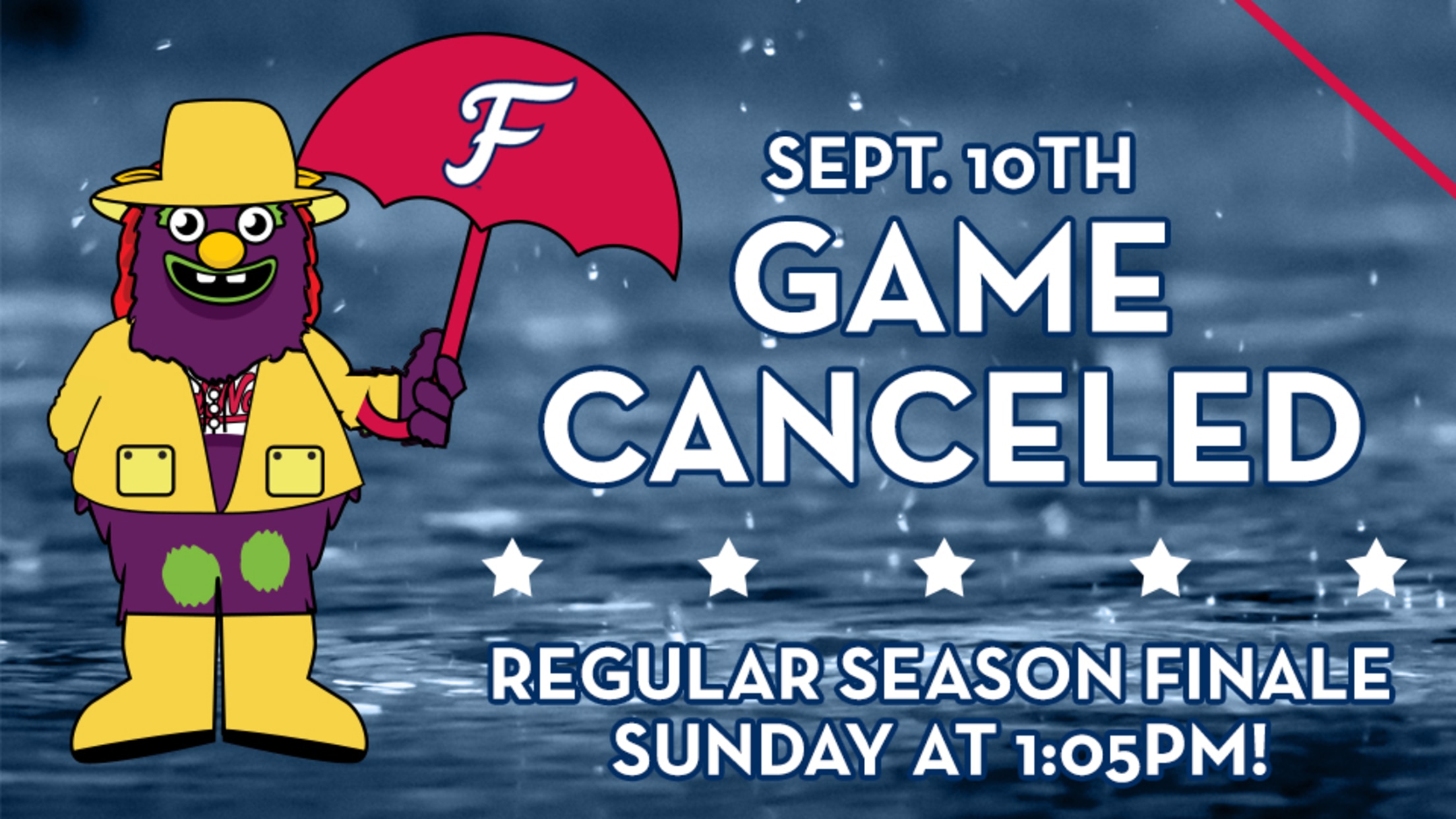 SALEM - Tonight's contest between the FredNats and Red Sox has been canceled due to inclement weather. The teams will complete the series and the regular season with a single game at 1:05 pm tomorrow. The FredNats begin the 2022 Carolina League playoffs this Tuesday. The team's trip to the
SALEM - Tonight's contest between the FredNats and Red Sox has been canceled due to inclement weather. The teams will complete the series and the regular season with a single game at 1:05 pm tomorrow.
The FredNats begin the 2022 Carolina League playoffs this Tuesday. The team's trip to the postseason will be the first for the franchise since the relocation to Fredericksburg. The playoffs will open with a best-of-three divisional round vs. Lynchburg September 13-16. The winner will meet either Myrtle Beach or Charleston September 18-21 for the championship.
The FredNats now stand at 41-22 in the second half. The team will host Lynchburg in the divisional round playoff game to open the postseason September 13 at 7:05 pm. Tickets are available at frednats.com/playoffs.
#FREDNATS