RECAP: Martorella Homers Twice, 'Caps Offense Explodes in Dominant Road Win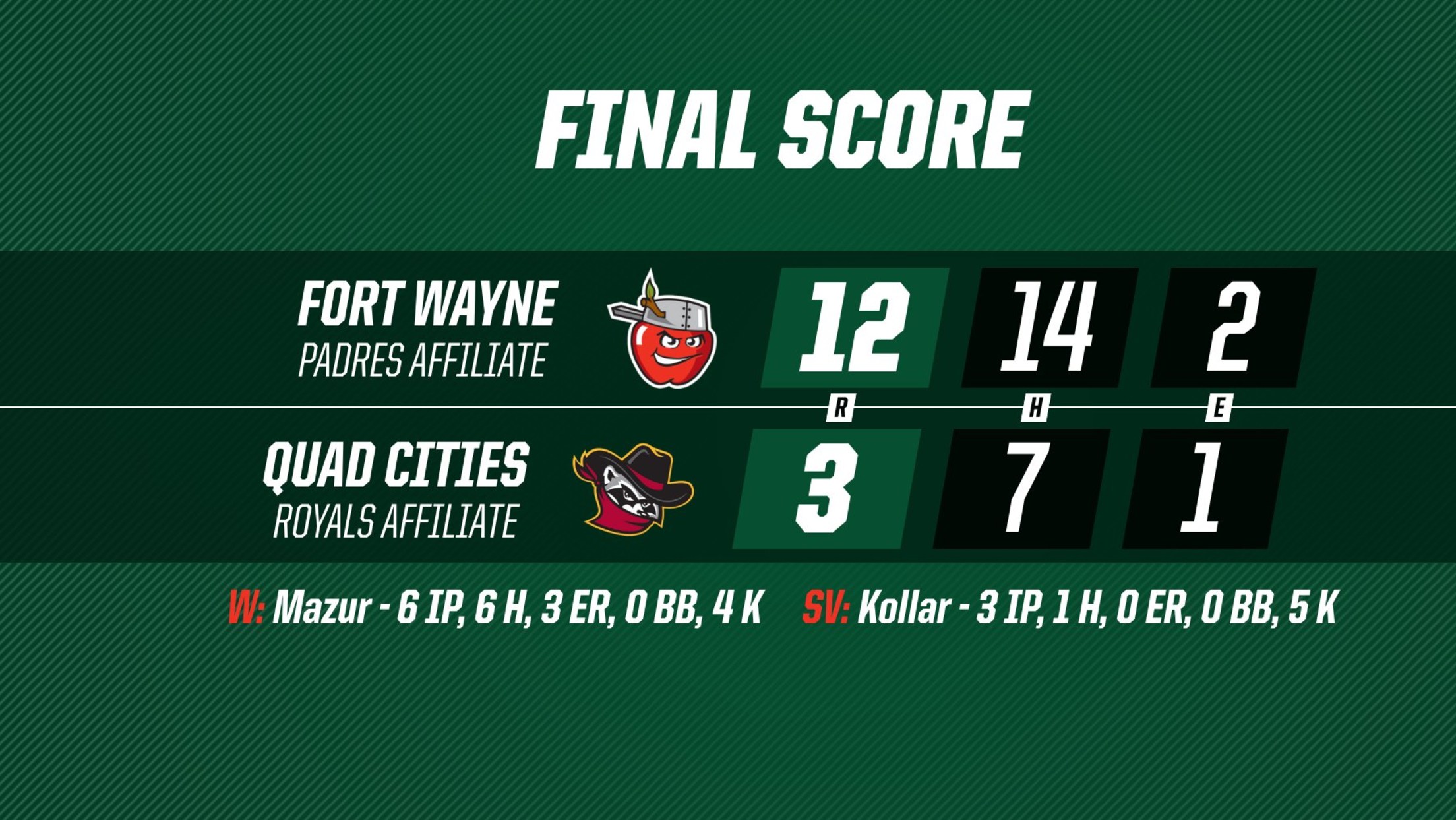 Box Score DAVENPORT, Iowa– First basemanNathan Martorella(No. 23 Padres prospect) clobbered two homers Wednesday, leading the TinCaps to a dominant, 12-3, win over the Quad Cities River Bandits (Kansas City Royals affiliate) at Modern Woodmen Park. The 'Caps have won 10 of their last 15 games, including three in a
FATHER'S DAY DEAL: Ticket, Picnic, and More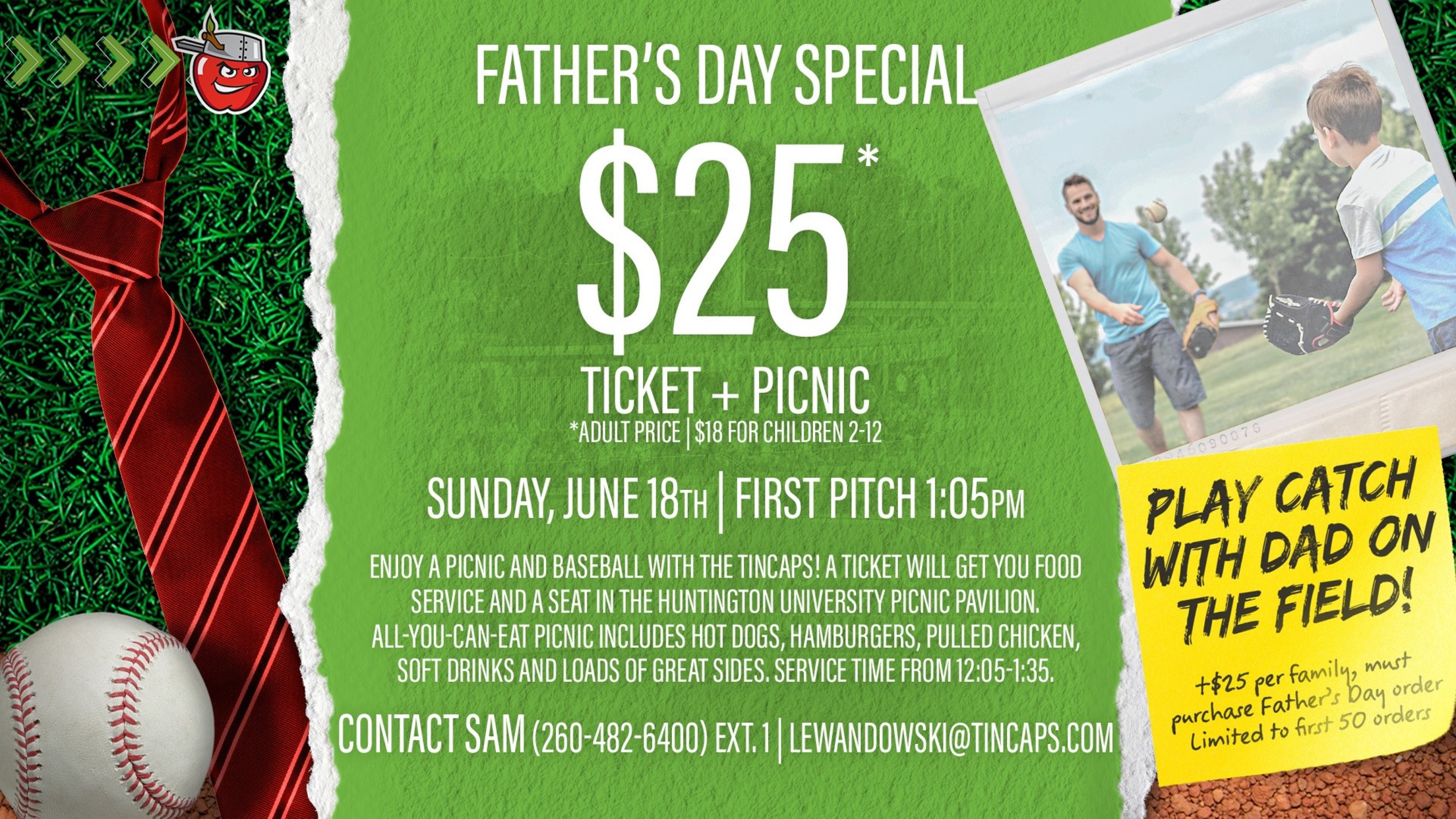 The TinCaps host the Dayton Dragons at Parkview Field on Father's Day, Sunday, June 18 at 1:05 p.m. For this special day, fans have the unique opportunity to purchase a ticket to the ballpark's Huntington University Picnic Pavilion. For just $25 for adults and $18 for kids, you receive access
PREMIUM GIVEAWAY PACKAGES: Ticket + Bobblehead
The TinCaps have a jam-packed promotional schedule for the 2023 season! That includes 3 Premium Giveaway Packages. Only a limited number of bobbleheads are available, so don't wait, and purchase today! Fort Wayne Daisies Celebration of Women in Sports Night (Saturday, June 3) - Click HERE to purchase Game Ticket
TinCaps & PNC Bank Going to Bat for Small Business
New program to boost visibility for local small businesses, recognize positive community impact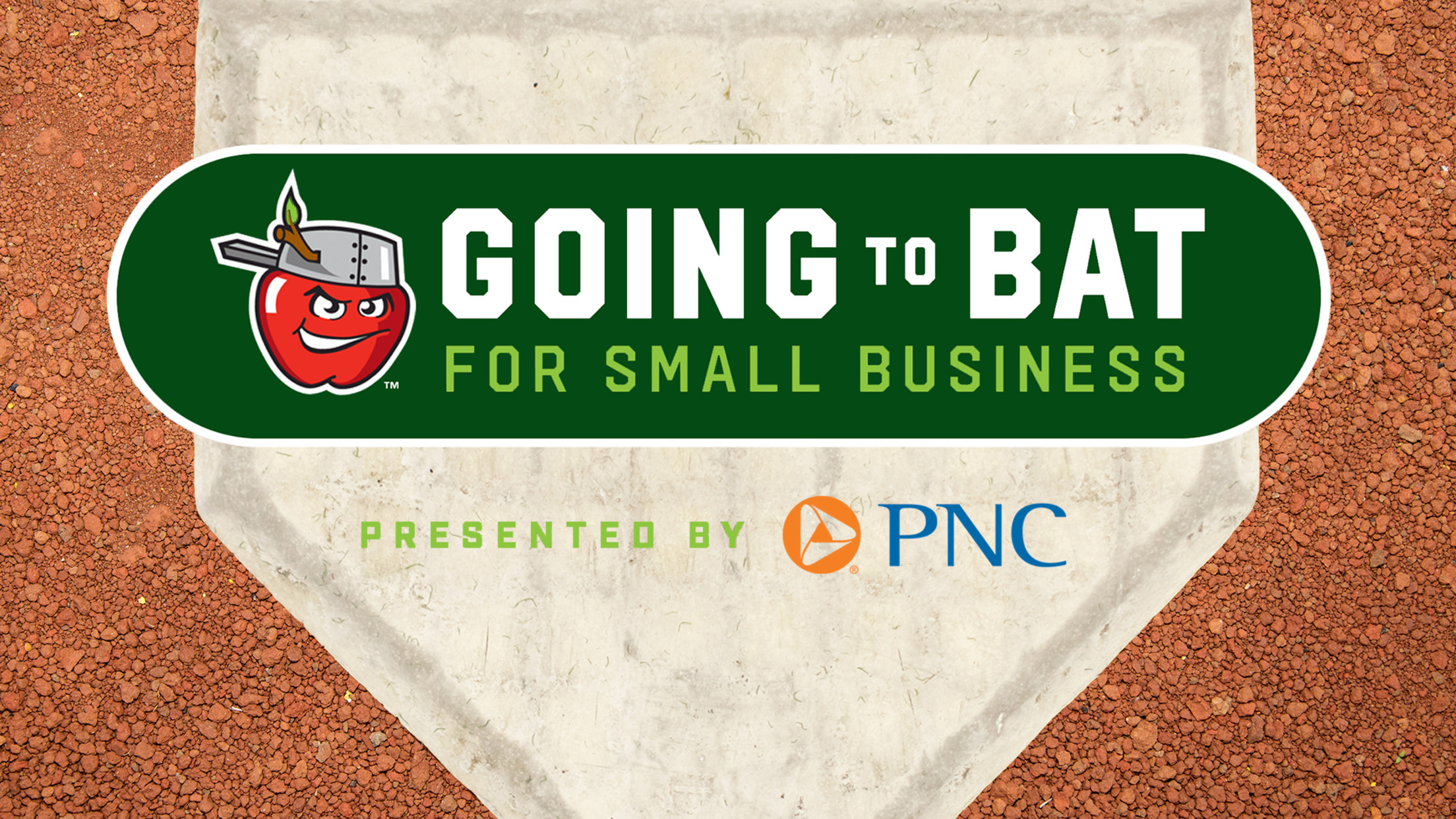 FORT WAYNE, Ind. – The Fort Wayne TinCaps announced the "Going To Bat for Small Business" program in collaboration with PNC Bank. The inaugural program will provide an opportunity for small businesses to be selected from a pool of peers for their business accomplishments and positive community impact in northern
BROADCASTS: How to Watch & Listen
Video of Every Game on Bally Live App and MiLB.TV, Plus All Games on 1380 The Fan & 100.9 FM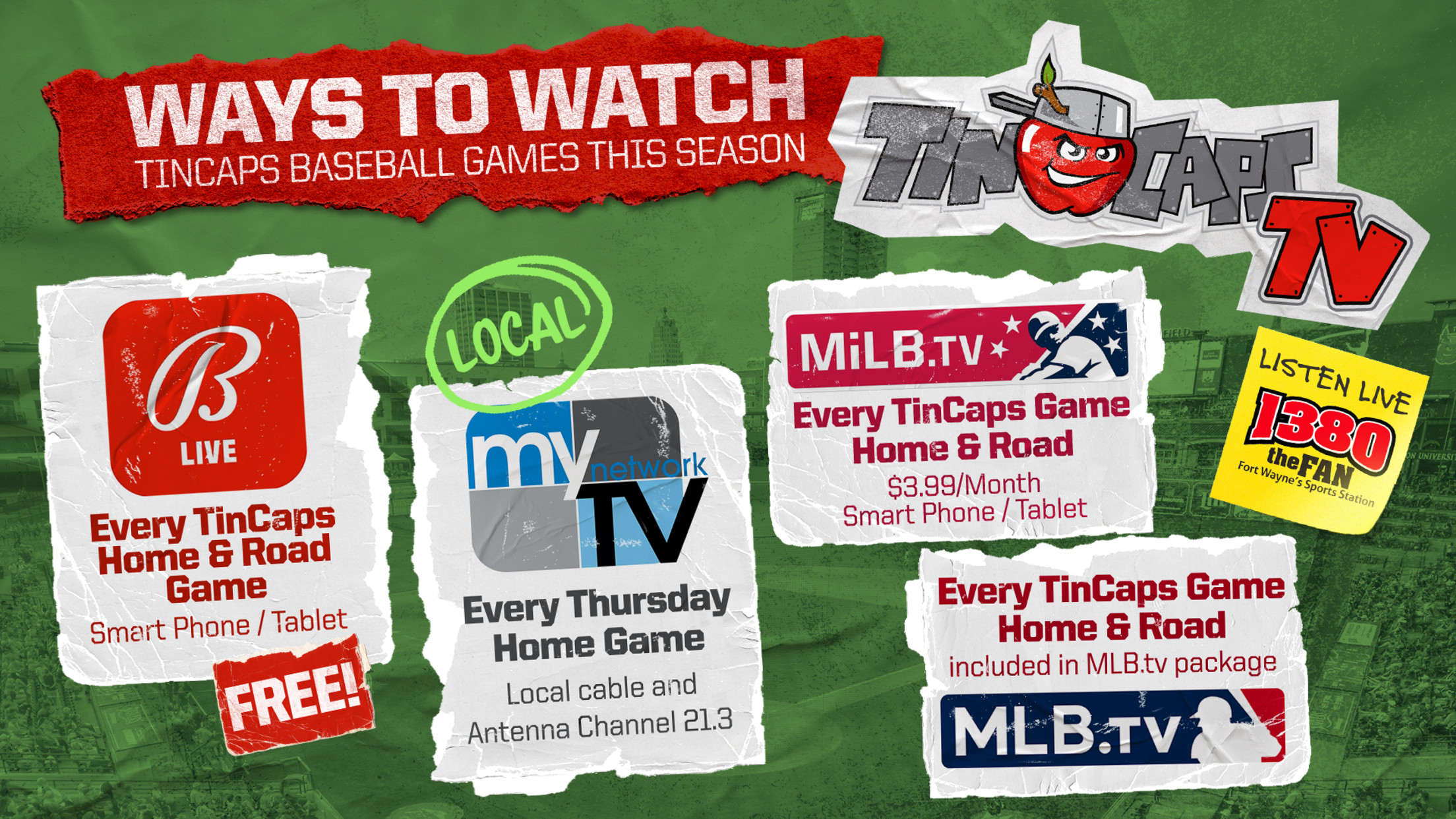 FORT WAYNE, Ind. – Fans will have more ways than ever before to watch and listen to Fort Wayne TinCaps games during the 2023 season. In fact, for the first time, fans can watch every single TinCaps game for free. All 132 games — home and road — will be
260 To The Show: Former Players in MLB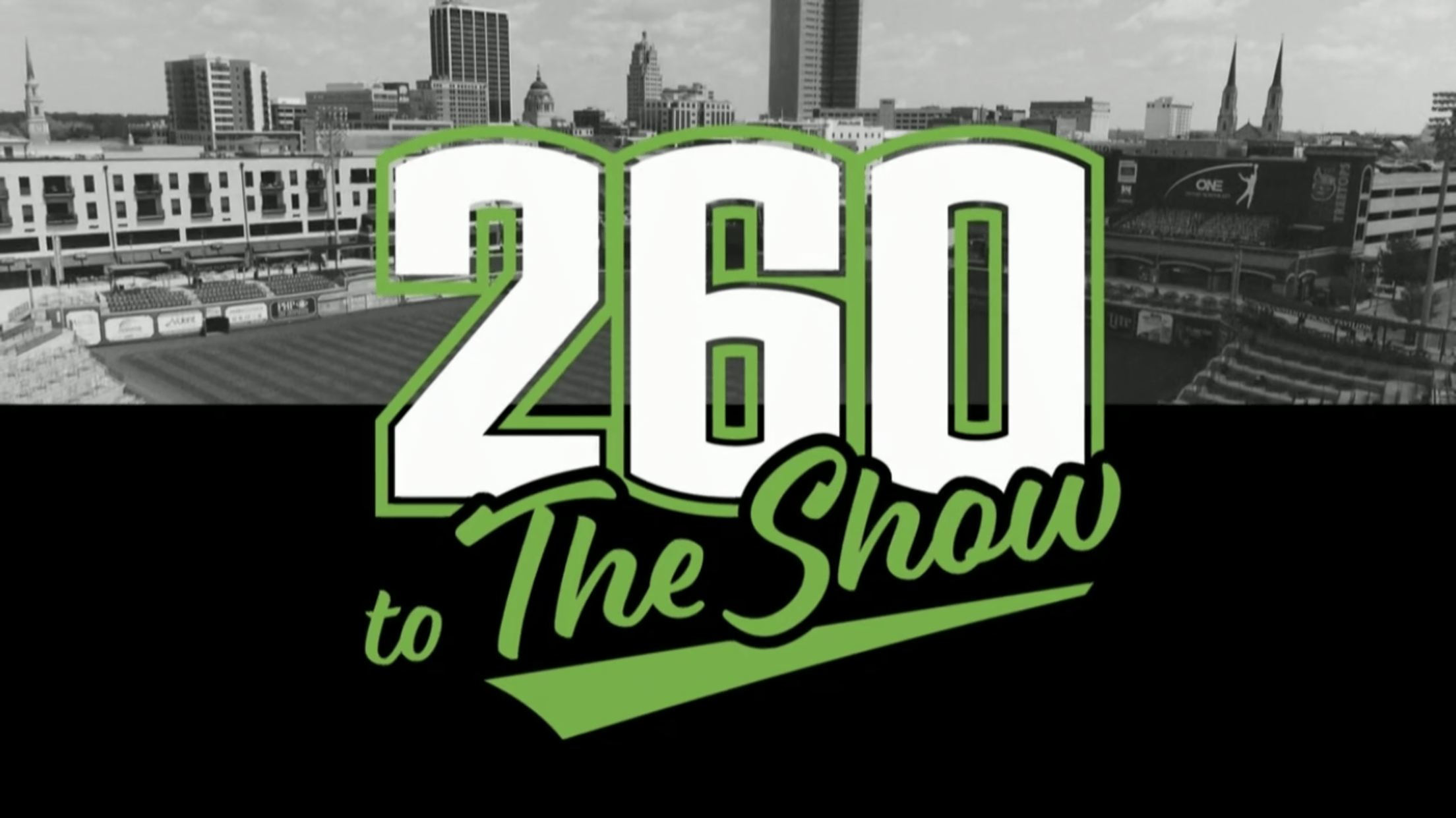 FORT WAYNE, Ind. – As the 2023 Major League Baseball season began Thursday, 37 former Fort Wayne TinCaps and Wizards populated Opening Day rosters. See list below. The 37 Fort Wayne alumni span across 21 different big league teams. To begin the year, the active roster for the TinCaps' parent
HERO OF THE GAME: Nominate A Local Hero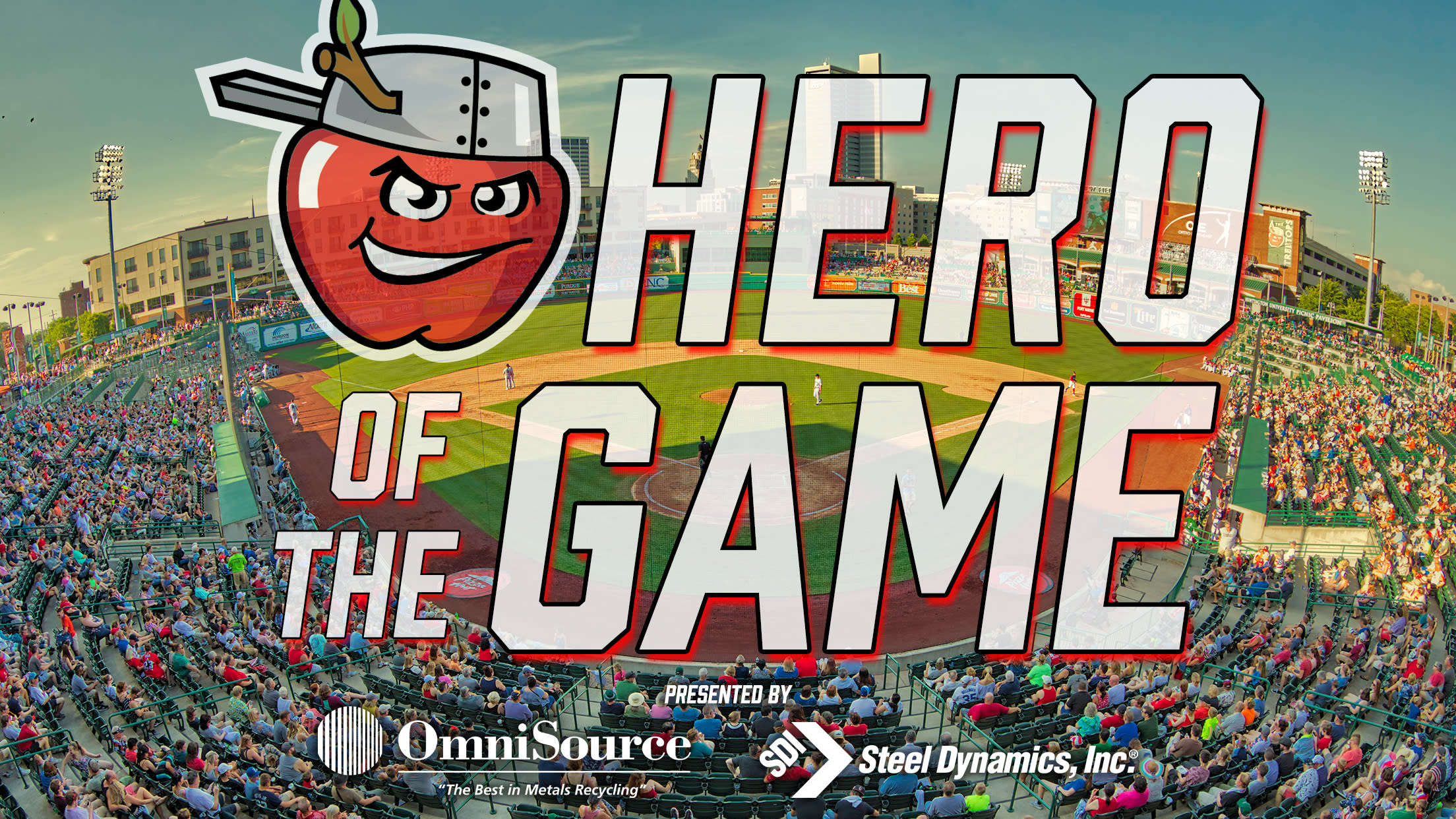 The Fort Wayne TinCaps, along with OmniSource LLC and Steel Dynamics Inc., are saluting local heroes throughout the 2023 season and need your help! The team is seeking nominations for military (active duty and veterans), first responders, healthcare workers, and educators to be honored as a "Hero of the Game"
DAISIES: Monument Unveiling June 3 at Memorial Park
TinCaps and City of Fort Wayne Parks and Recreation Partner to Celebrate All-American Girls Professional Baseball League Team Members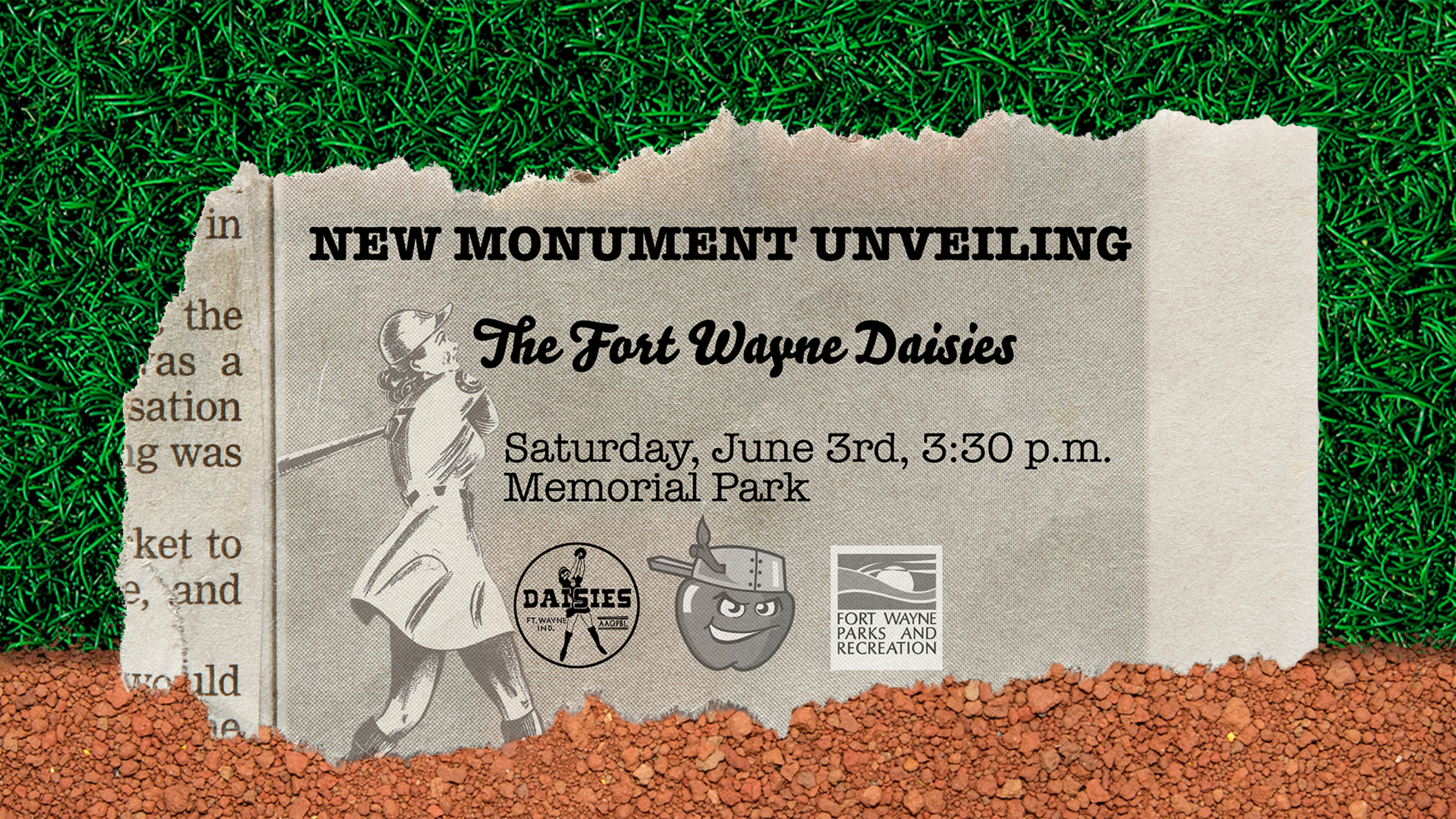 FORT WAYNE, Ind. – The TinCaps, in partnership with the City of Fort Wayne Parks and Recreation Department, are set to unveil a new monument on Saturday, June 3 (3:30 p.m.) at Memorial Park to celebrate the Fort Wayne Daisies of the All-American Girls Professional Baseball League (AAGPBL). The Daisies
FEATURE: TinCaps Toss Franchise's 3rd No-Hitter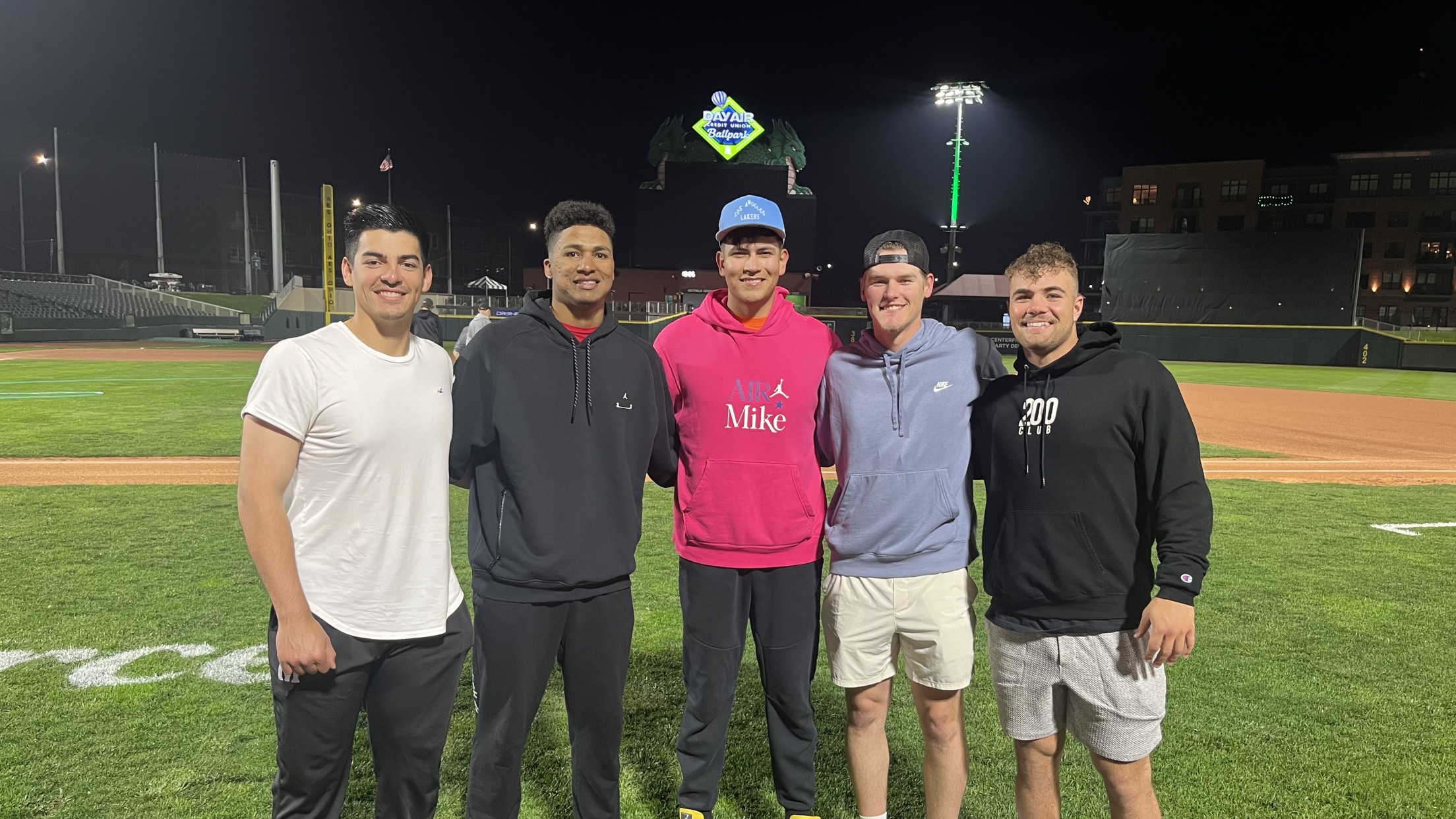 DAYTON, Ohio – TinCaps pitchers Jairo Iriarte, Alan Mundo, and Adam Smith combined to throw the first Fort Wayne no-hitter in a decade at Dayton this May. The historic accomplishment marks just the third time the TinCaps have thrown a no-hitter in the 30-year history of the franchise. It's only
TinCaps & Lawnganics Team Up for Community Events 
Supporting Humane Fort Wayne and Fort Wayne Community Schools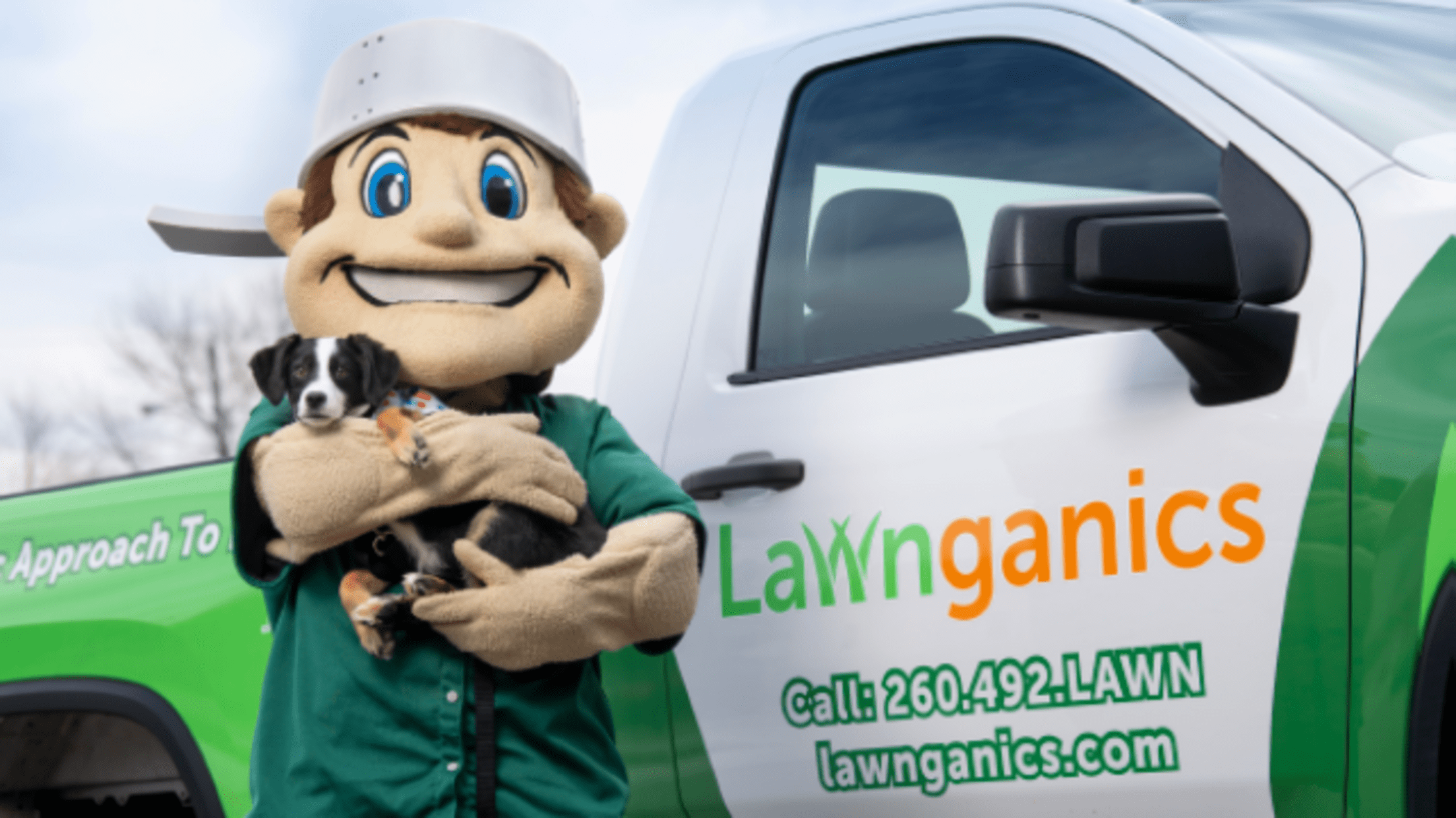 FORT WAYNE, Ind. – The Fort Wayne TinCaps and Lawnganics are partnering together on two campaigns to raise financial support and awareness for Humane Fort Wayne and the Fort Wayne Community Schools Family & Community Engagement Center. Lawnganics' mission of "safer, better, and healthier for families, kids, and pets" resonates
RECAP: TinCaps Rally for Road Win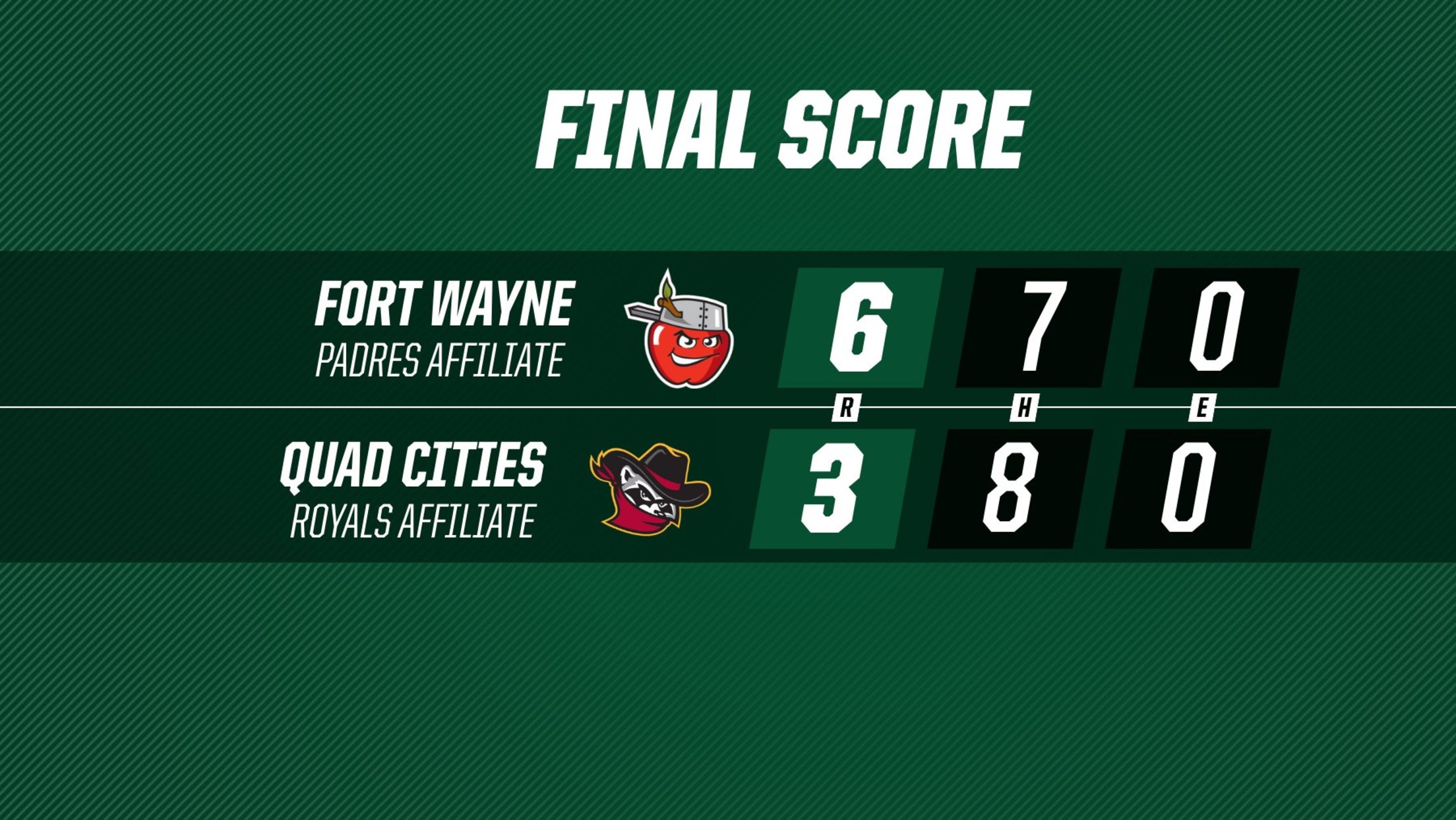 DAVENPORT, Iowa -- The TinCaps overcame a 3-0 deficit to win on the road, 6-3, against the Quad Cities River Bandits (Kansas City Royals affiliate) on Tuesday night at Modern Woodmen Park. The 'Caps have won two games in a row and are 9-5 over their last 14. Initially, Quad
BLOOD DRIVE: Tuesday, June 6
FORT WAYNE, Ind. – Looking for a way to give back to the community, but don't have a lot of time to volunteer? In partnership with the Red Cross, the community is invited to help save lives by donating blood at the Step Up to the Plate Blood Drive on
RECAP: TinCaps Wrap Up Homestand with Win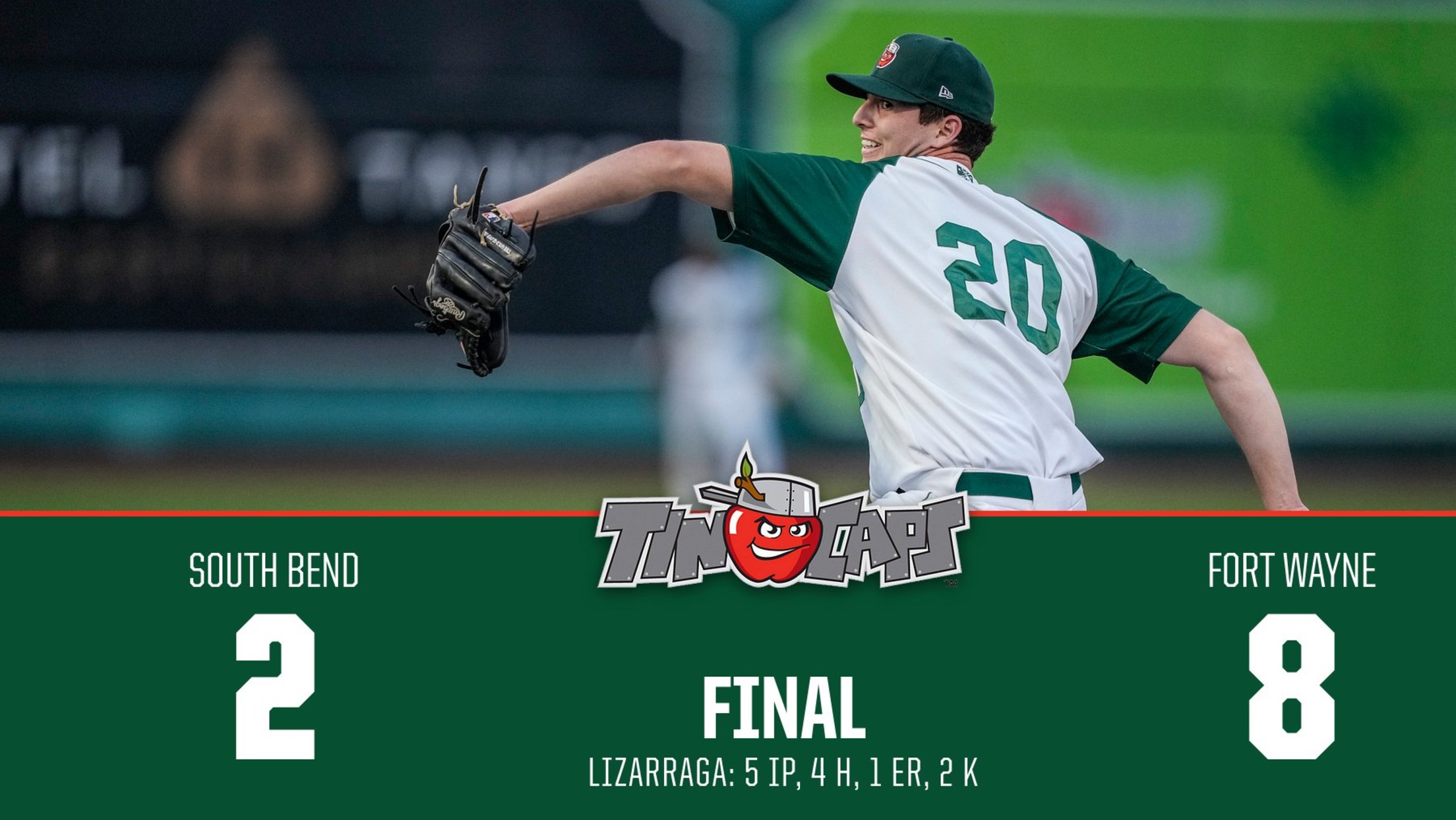 Box Score FORT WAYNE, Ind. -- In front of a sellout crowd of 7,235 fans, the TinCaps beat the South Bend Cubs, 8-2, on Sunday afternoon at Parkview Field. With the victory, Fort Wayne earned a split of the six-game series and finished its two-week homestand with a 7-5 record.
NEW FOOD & DRINKS: Check Out Menu
From Black Bean Burgers to Beer Bats to Bourbon Slushies
FORT WAYNE, Ind. – Parkview Field's award-winning food and beverage department is excited to announce more than 20 new menu items for the 2023 Fort Wayne TinCaps season. While fans can still enjoy their classic favorites like hot dogs, peanuts, and Cracker Jack, now they can also try everything from
HOMESTAND HIGHLIGHTS: May 30 - June 4
Presented by Lancia Homes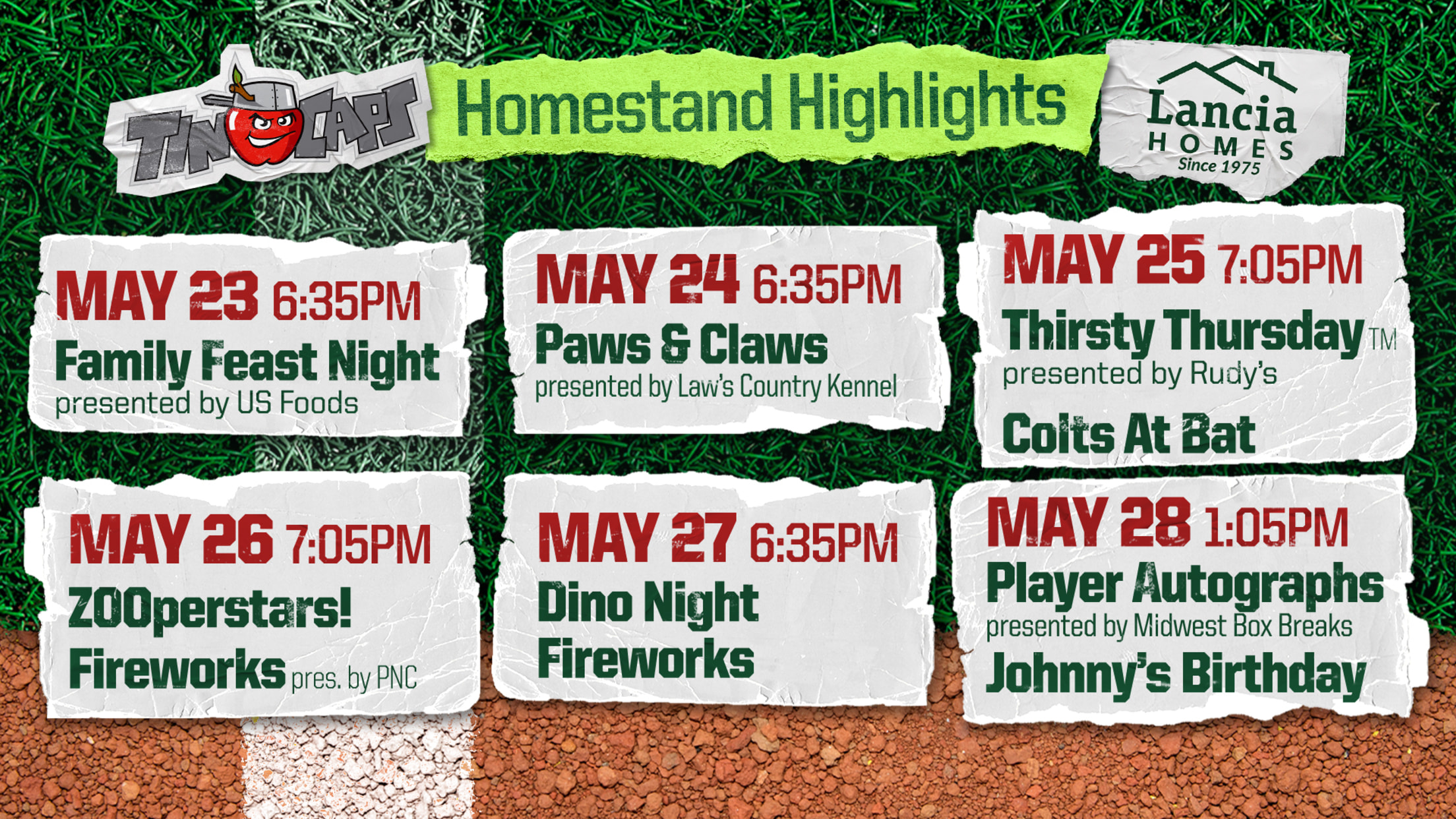 vs. South Bend Cubs (Chicago Cubs affiliate) Tuesday, May 30 (6:35 p.m.) - Family Feast Night presented by US Foods ($2 hot dogs, pizza slices, popcorn & soft drinks) - TICKETS ----- Wednesday, May 31 (6:35 p.m.) - Paws & Claws presented by Law's Country Kennel (pets welcome with purchase
'Caps Falter Late in Loss to South Bend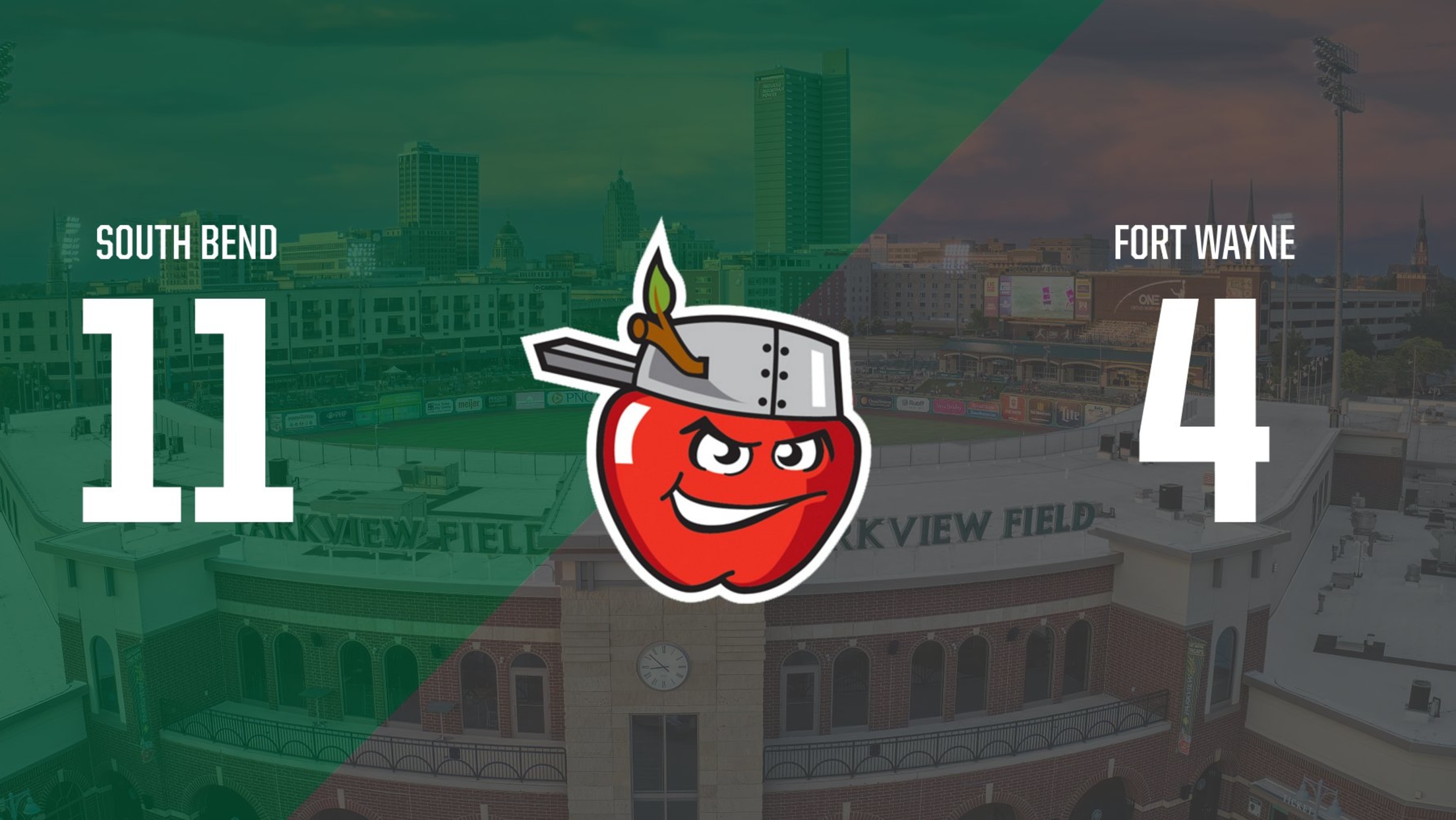 Box Score FORT WAYNE, Ind. – TinCaps left fielder Justin Farmer ripped a two-run double to cap a big fourth inning, but the South Bend Cubs (Chicago Cubs affiliate) scored the last nine runs to win, 11-4, on a hot Saturday night at Parkview Field. South Bend took the initial
Merrill's 3 Hits, Bergert's Start Lead 'Caps to 4-3 Win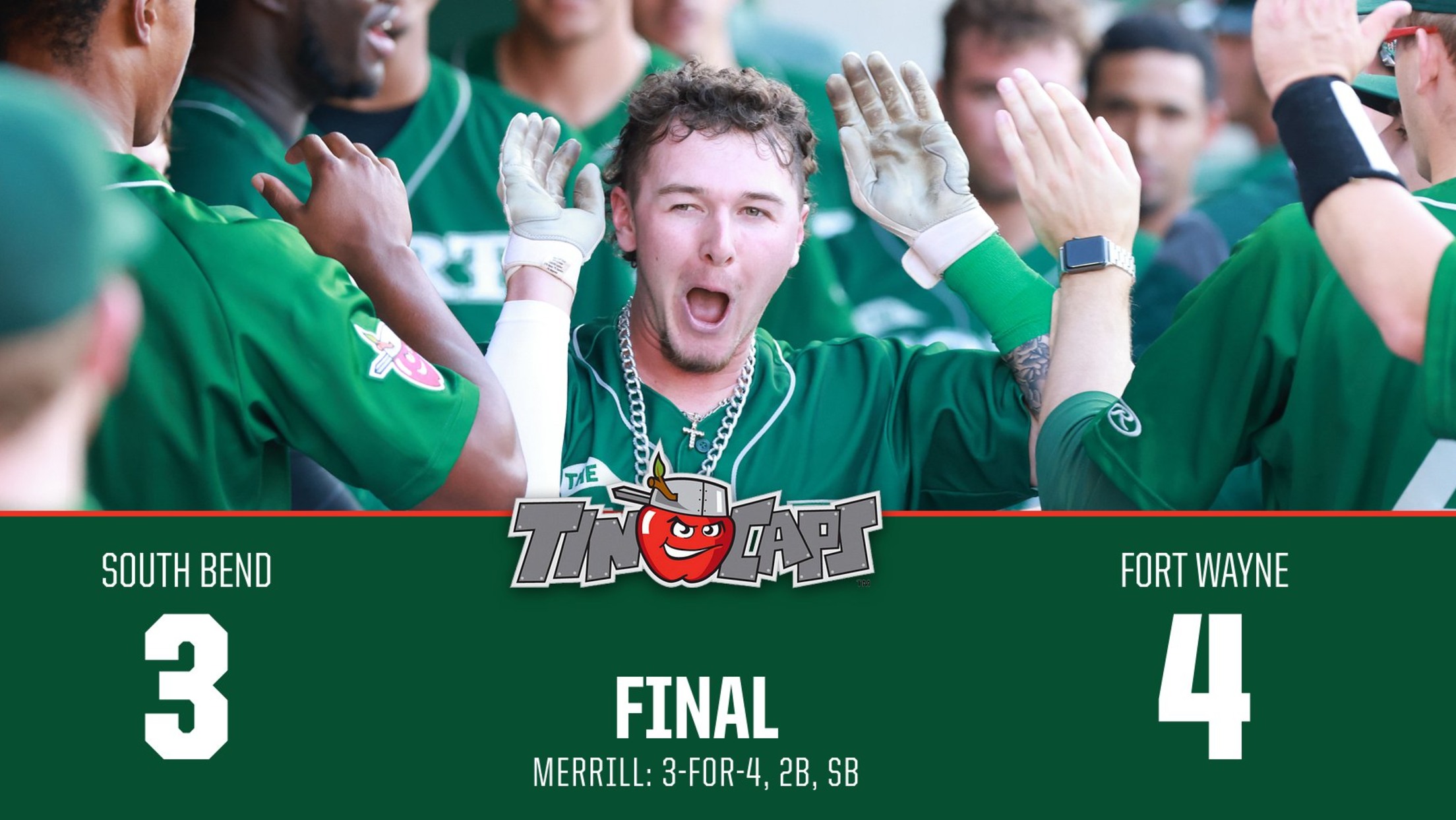 Box Score FORT WAYNE, Ind. – TinCaps shortstop Jackson Merrill (No. 1 Padres prospect) bashed three hits, including a double, and starting pitcher Ryan Bergert (No. 24 Padres prospect) spun six shutout innings as Fort Wayne fought off the South Bend Cubs (Chicago Cubs affiliate) late to win, 4-3, on
JERSEY AUCTION: Mental Health Awareness + Daisies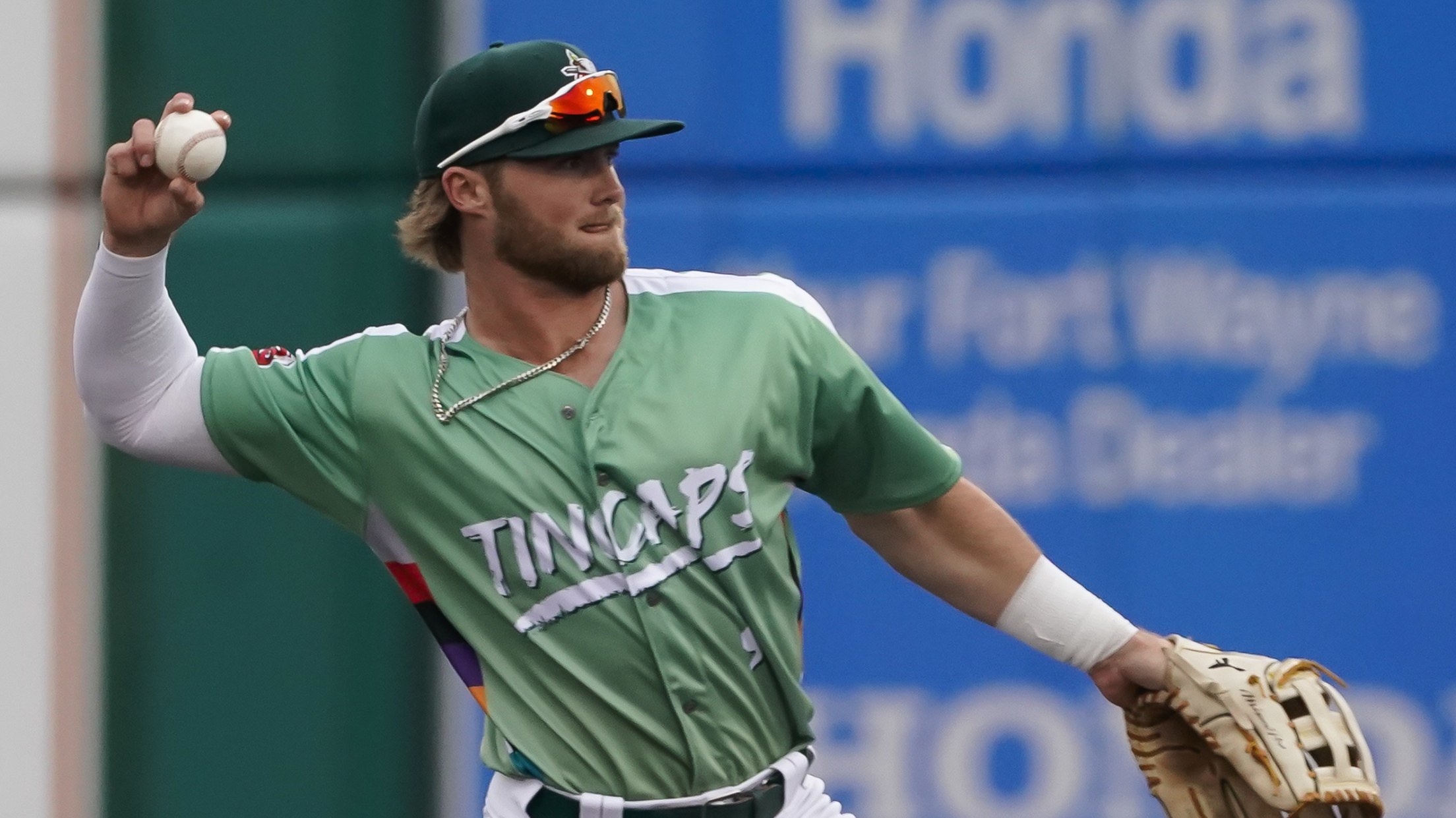 The Fort Wayne TinCaps currently have two live jersey auctions at TinCapsJersey.com! On Saturday, May 13, the TinCaps wore special jerseys for Mental Health Awareness Night. Proceeds benefit Fort Wayne's chapter of the National Alliance on Mental Illness (NAMI). The green jerseys feature a semicolon on the front for suicide
KIDS CLUB: Clinic with Players on June 3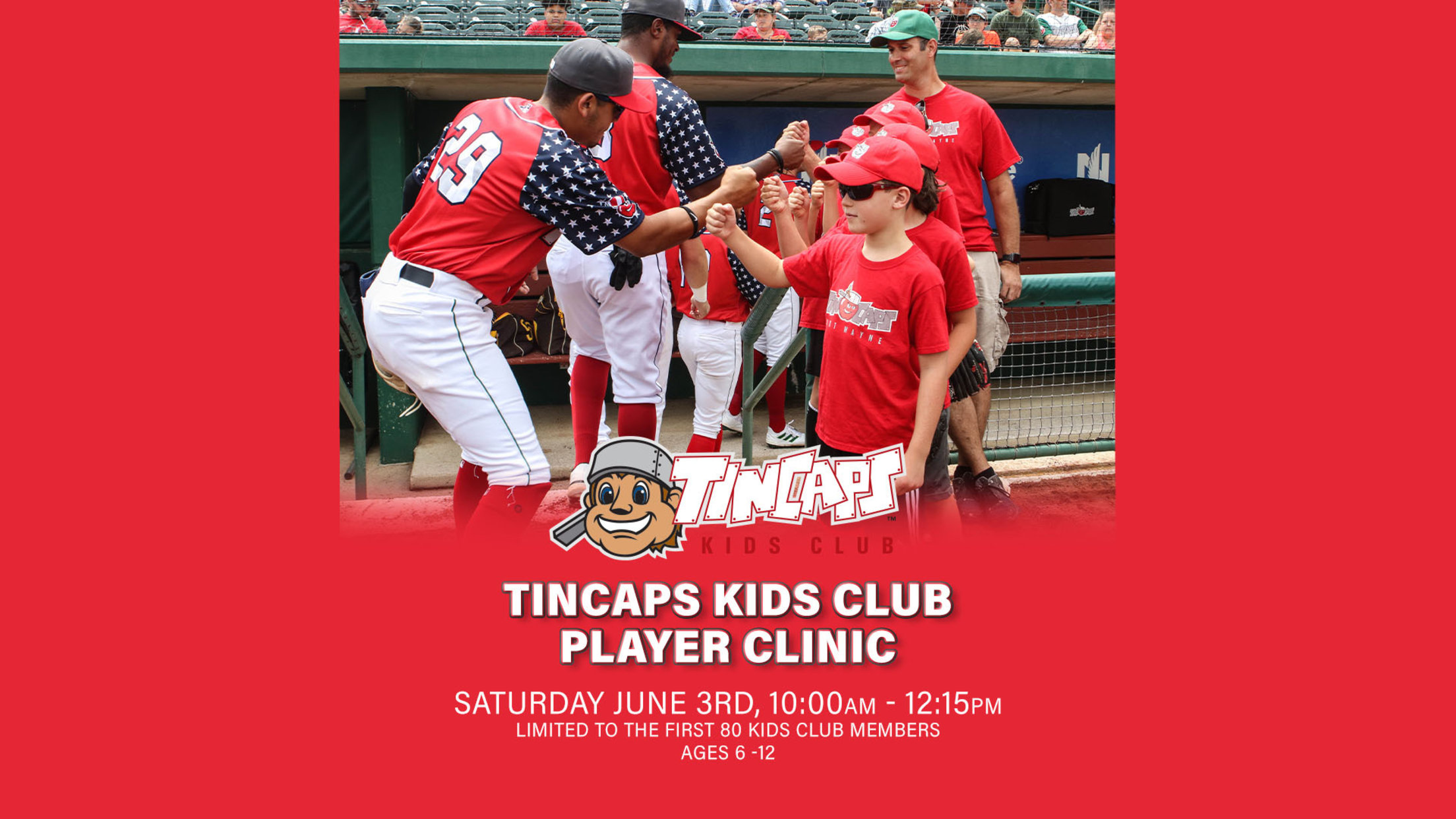 FORT WAYNE, Ind. – The Fort Wayne TinCaps are excited to announce an exclusive Kids Club event. Members are invited to a clinic with TinCaps players at Parkview Field on Saturday, June 3 (10 a.m. – 12:15 p.m.). This event is only open to members of the TinCaps Kids Club,
RECAP: Mazur Tosses 6 Scoreless, But 'Caps Fall Late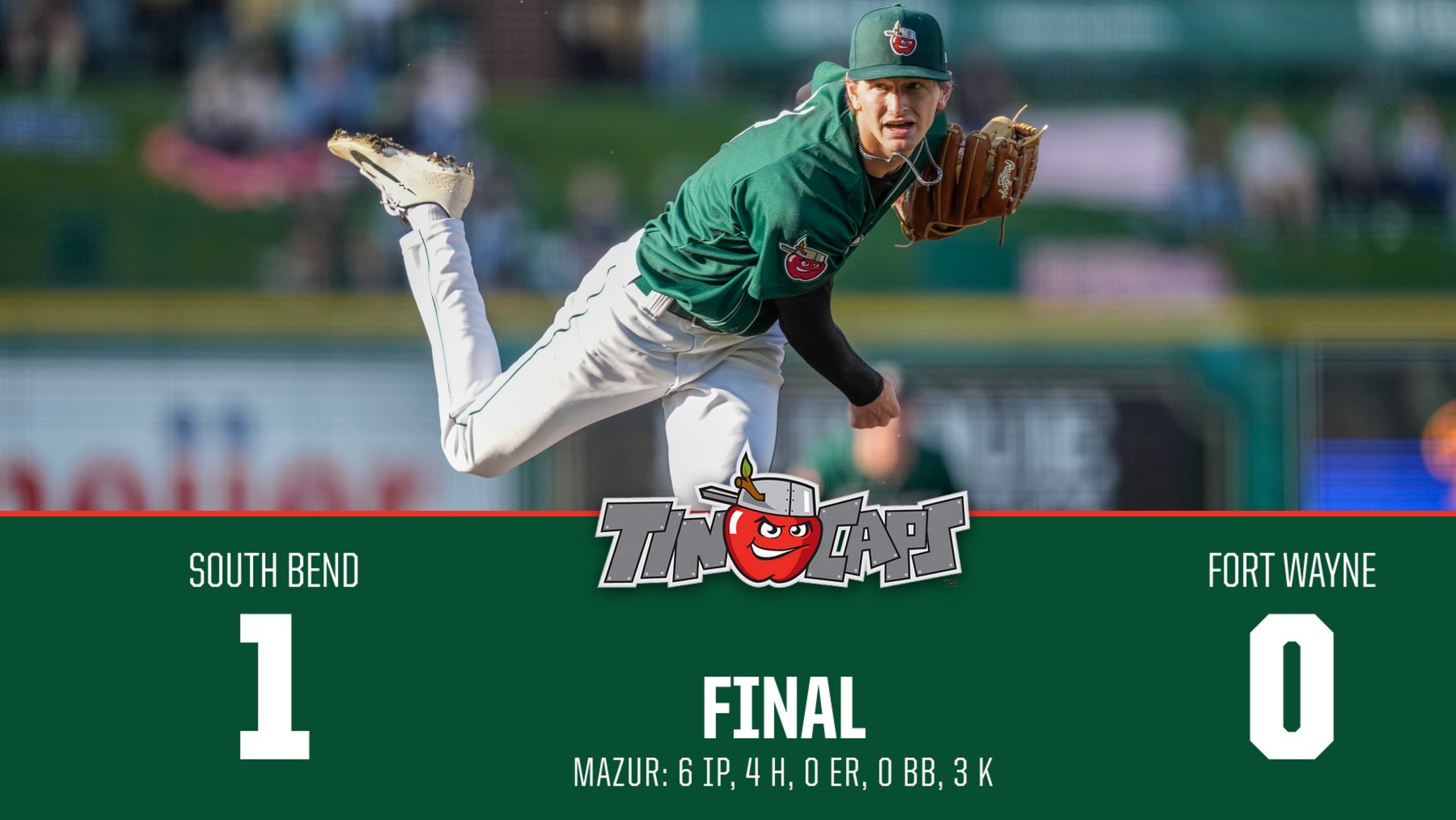 Box Score FORT WAYNE, Ind. – TinCaps starting pitcher Adam Mazur (No. 6 Padres prospect) provided six shutout innings, but the South Bend Cubs (Chicago Cubs affiliate) won a tight 1-0 contest in front of a crowd of 6,517 Thursday night at Parkview Field. South Bend's lone run came on
RECAP: Zabala, Merrill Homer as 'Caps Down Cubs 5-2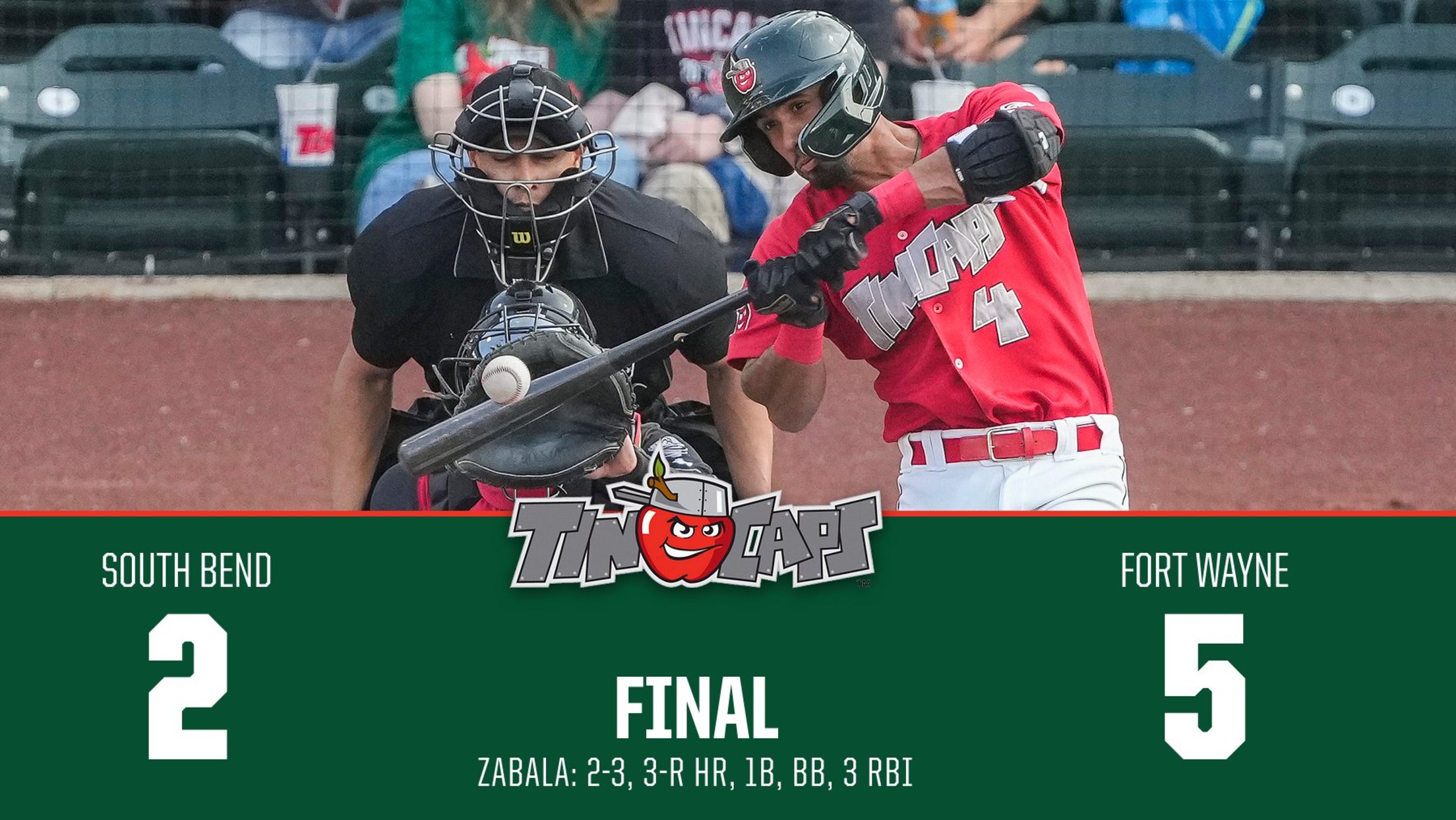 Box Score FORT WAYNE, Ind. – TinCaps catcher Juan Zabala blasted a three-run homer, shortstop Jackson Merrill (No. 1 Padres prospect) legged out an inside-the-park home run, and Fort Wayne beat the South Bend Cubs (Chicago Cubs affiliate), 5-2, on a warm Wednesday night at Parkview Field. Fort Wayne starting
RECAP: Mears Homers, But Cubs Take Opener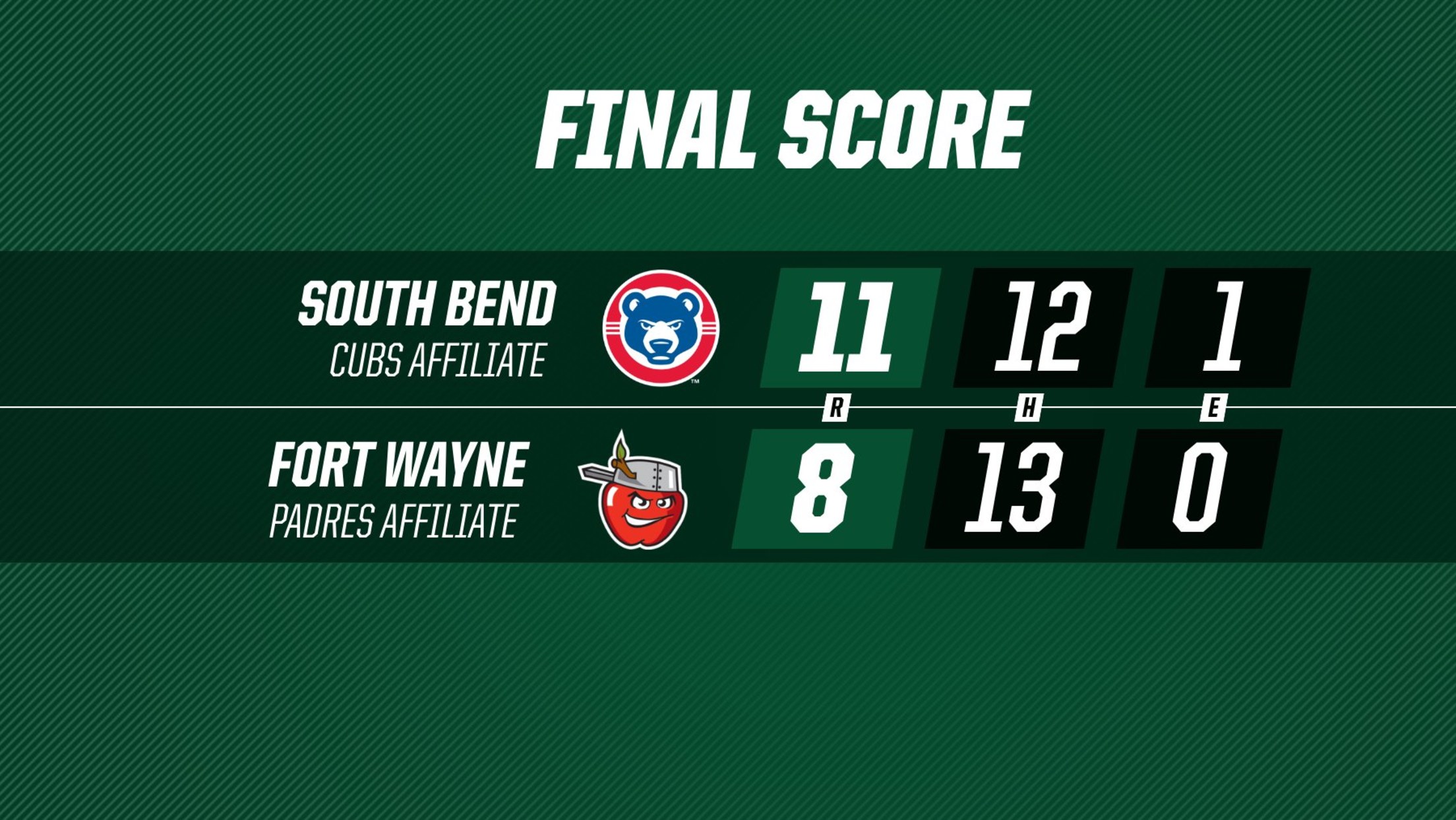 Box Score FORT WAYNE, Ind. -- The TinCaps brought the tying run to the plate in the bottom of the ninth inning on a warm Tuesday night at Parkview Field, but the South Bend Cubs survived in the series opener, 11-8. The game featured 25 combined hits, including eight Cubs
RECAP: TinCaps Edged in Series Finale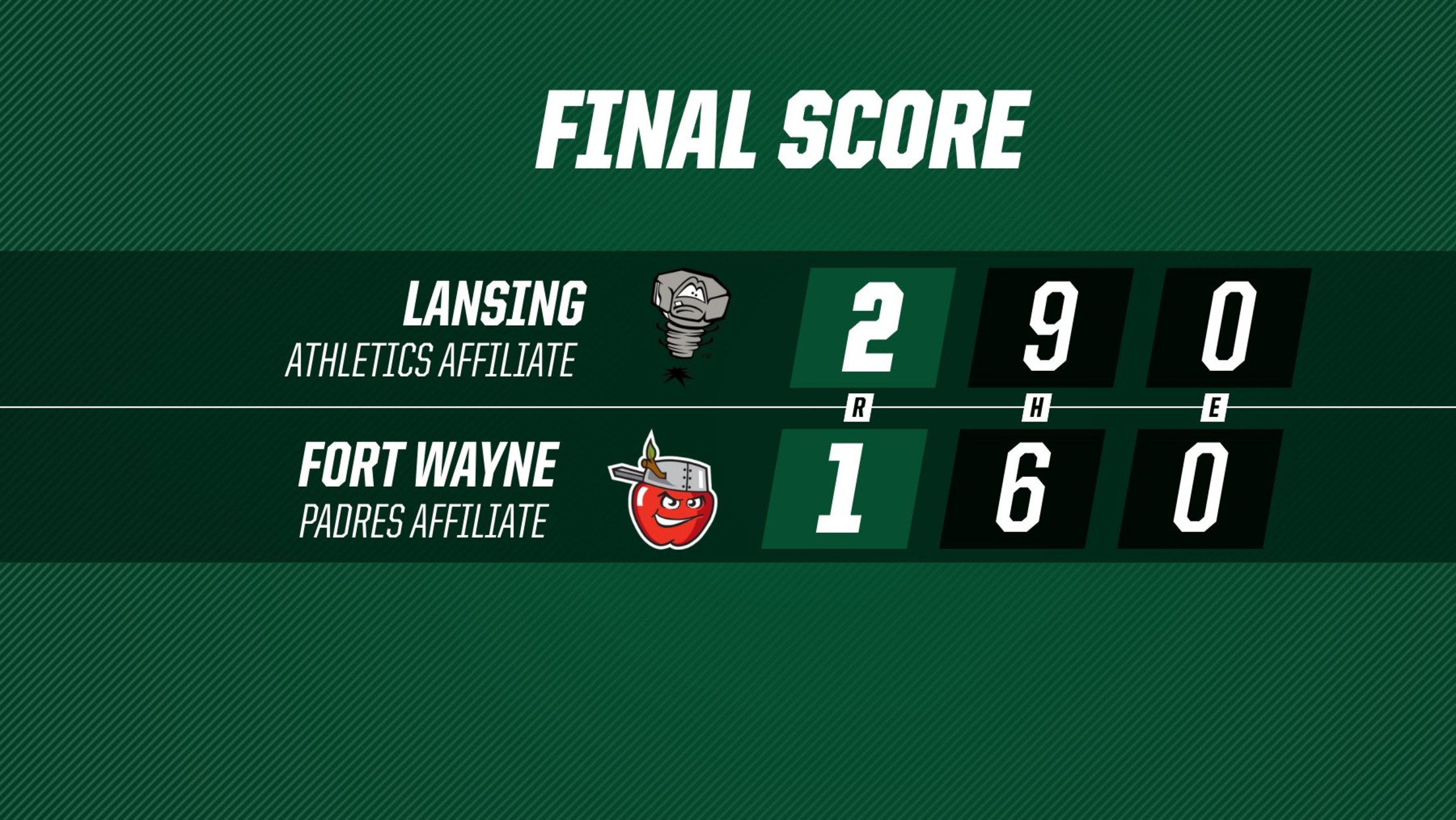 Box Score FORT WAYNE, Ind. – TinCaps right fielder Joshua Mears (No. 14 Padres prospect) drove in a run for the seventh straight game, but Fort Wayne dropped the series finale, 2-1, against the Lansing Lugnuts (Oakland A's affiliate) Sunday afternoon at Parkview Field. Despite the loss, the TinCaps won
HOMESTAND HIGHLIGHTS: May 23-28
Presented by Lancia Homes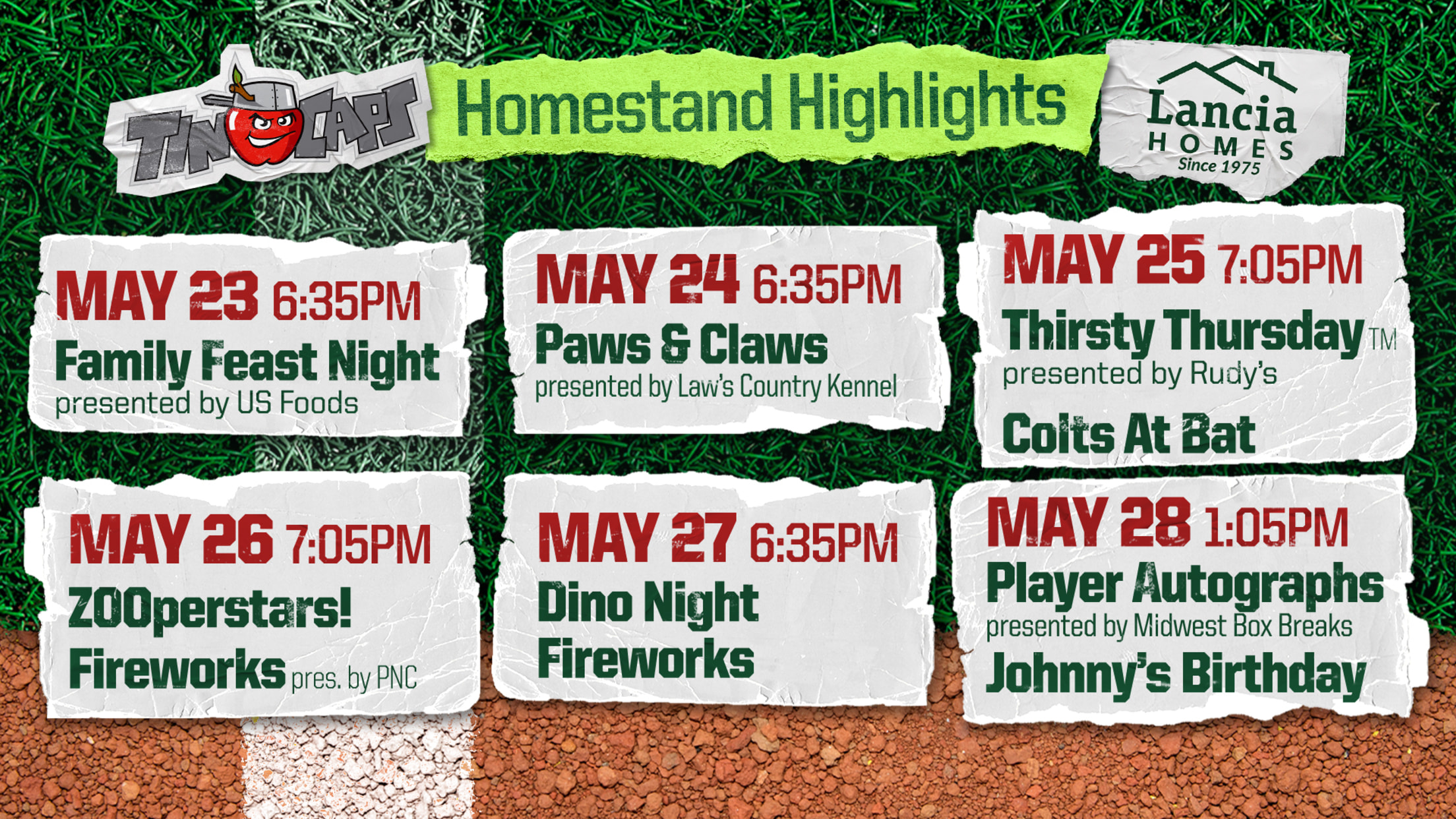 vs. Lansing Lugnuts (Oakland A's affiliate) Tuesday, May 23 (6:35 p.m.) - Family Feast Night presented by US Foods ($2 hot dogs, pizza slices, popcorn & soft drinks) - TICKETS ----- Wednesday, May 24 (6:35 p.m.) - Paws & Claws presented by Law's Country Kennel (pets welcome with purchase of
SPECIAL TICKET + PICNIC: Sunday, May 28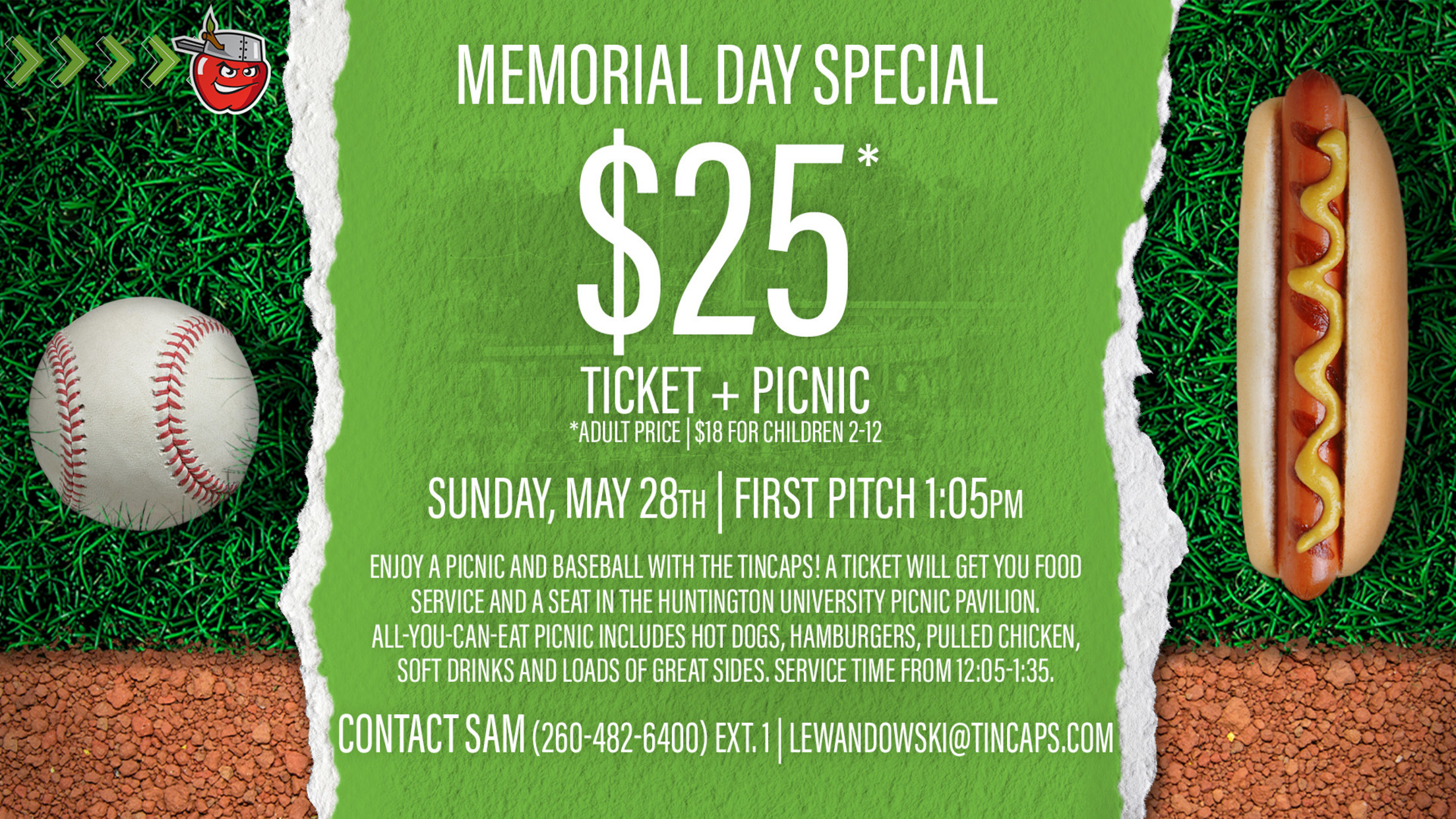 The TinCaps host the Lansing Lugnuts at Parkview Field over Memorial Day Weekend, including on Sunday, May 28 at 1:05 p.m. For this special day, fans have the unique opportunity to purchase a ticket to the ballpark's Huntington University Picnic Pavilion. For $25, you receive access to an exclusive section