Back-To-Back Homers Not Enough As Sox Fall In 9th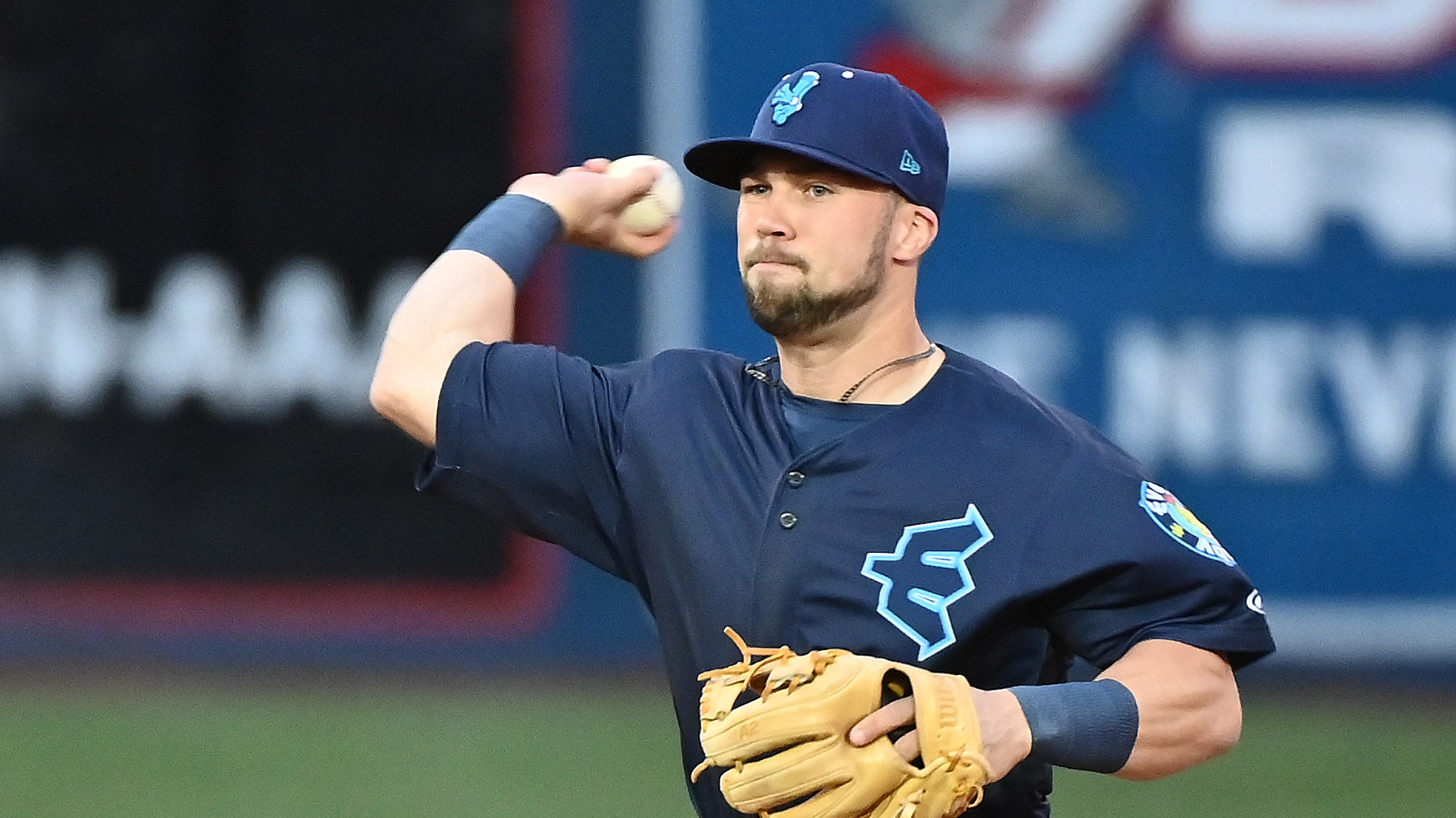 EUGENE, OR: Max Wright hit a walk off three-run home run in the bottom of the ninth as the Eugene Emeralds (38-22, 76-47) came from behind to defeat the Everett AquaSox (26-34, 57-68) 3-2 in the series finale. Starting pitchers Juan Mercedes for the AquaSox and Jake Wong for the
EUGENE, OR: Max Wright hit a walk off three-run home run in the bottom of the ninth as the Eugene Emeralds (38-22, 76-47) came from behind to defeat the Everett AquaSox (26-34, 57-68) 3-2 in the series finale.
Starting pitchers Juan Mercedes for the AquaSox and Jake Wong for the Emeralds were matching each other with scoreless frames early. Both ended their day with shutout outings as Mercedes pitched five innings and Wong completed three.
The game remained scoreless until Spencer Packard and Alberto Rodriguez hit back-to-back home runs with two outs in the top of the fifth inning to give Everett a 2-0 lead. It was Packard's 12th home run of the season and number nine for Rodriguez.
Everett maintained their two-run lead heading into the bottom of the ninth inning as relief pitcher Leon Hunter Jr. entered the game attempting to record his fifth save of the season. Hunter Jr as able to get his former AquaSox teammate Andy Thomas to fly out to left field to lead off the inning. But Carter Williams and Luis Toribio then reached base with back-to-back singles, putting base runners at the corners for Wright's at bat. Wright hit Hunter's 1-2 pitch over the right center field fence for the game winning home run, igniting a celebration at home plate as his teammates swarmed him as completed his journey around the bases.
It was Eugene's third consecutive win over the Everett this week and their fifth win in the six-game series. The AquaSox certainly had their opportunities however they went hitless with runners in scoring position for the second consecutive night, finishing the game 0-for-7 after going 0-for-8 the night before and 3-for-33 overall in the series.
PICTURED ABOVE: Justin Lavey
PHOTO CREDIT: James Snook
The AquaSox head home to close out the season with a six-game series against the Hillsboro Hops. The first game of the series is scheduled for Tuesday September 6 at 7:05 p.m. with the radio pre-game show beginning at 6:50 p.m. Tune in to 1380 AM/95.3 FM KRKO for all of the action.
ABOUT THE EVERETT AQUASOX:
The Everett AquaSox are the High-A affiliate of the Seattle Mariners. 2023 season ticket renewals have begun. For more information about the 2023 season call our office at (425) 258-3673 or visit AquaSox.com for more information.