Funko Friday Ticket Plan Now Available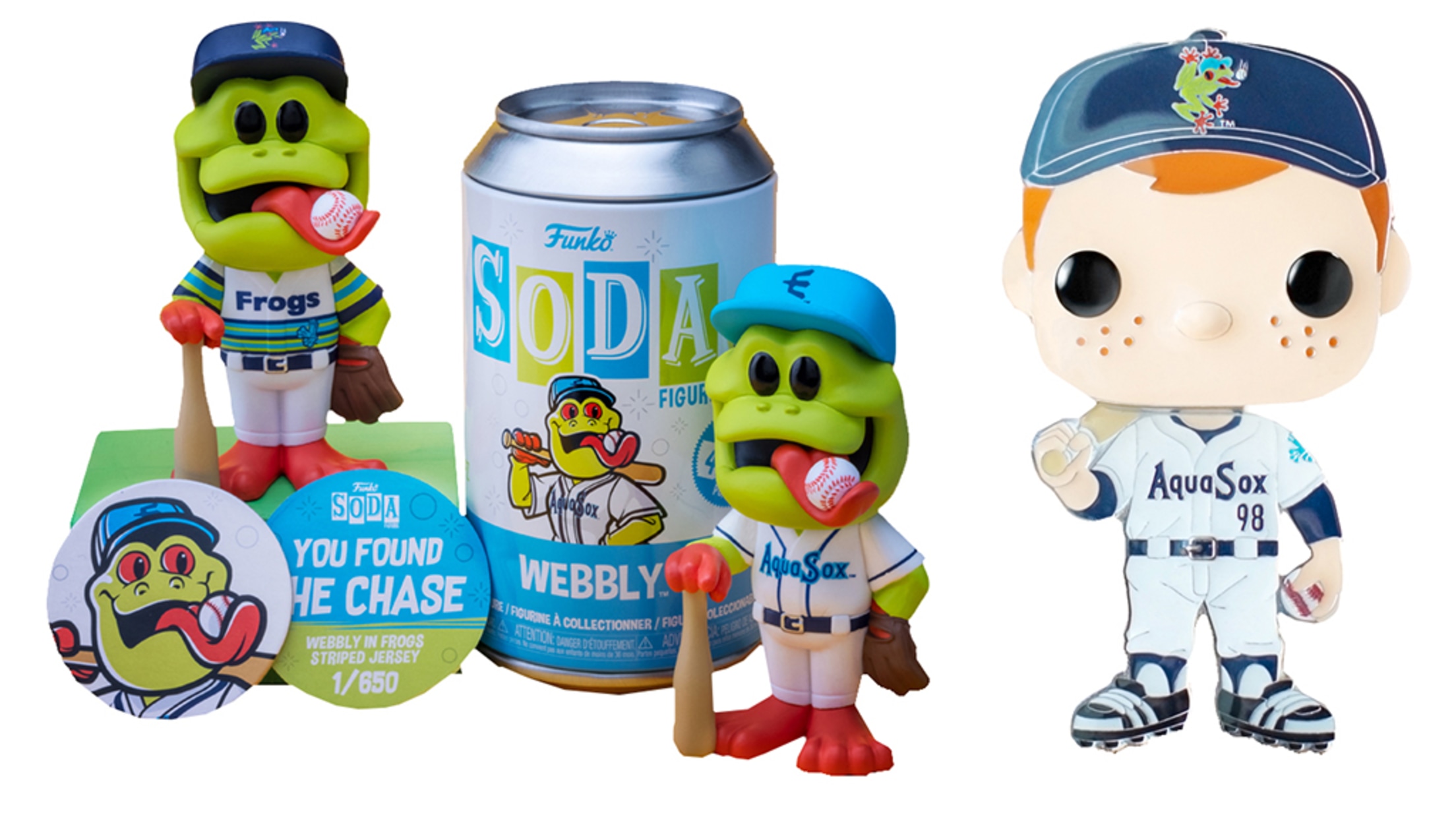 November 11, 2022: No doubt about it, Fridays are one of our most popular game days, thanks to Funko! We are excited to announce that Funko Friday is back for 2023! Every Funko Friday game will once again feature a popular giveaway, compliments of our friends from right here in
Julio Rodriguez Wins AL Rookie of the Year Award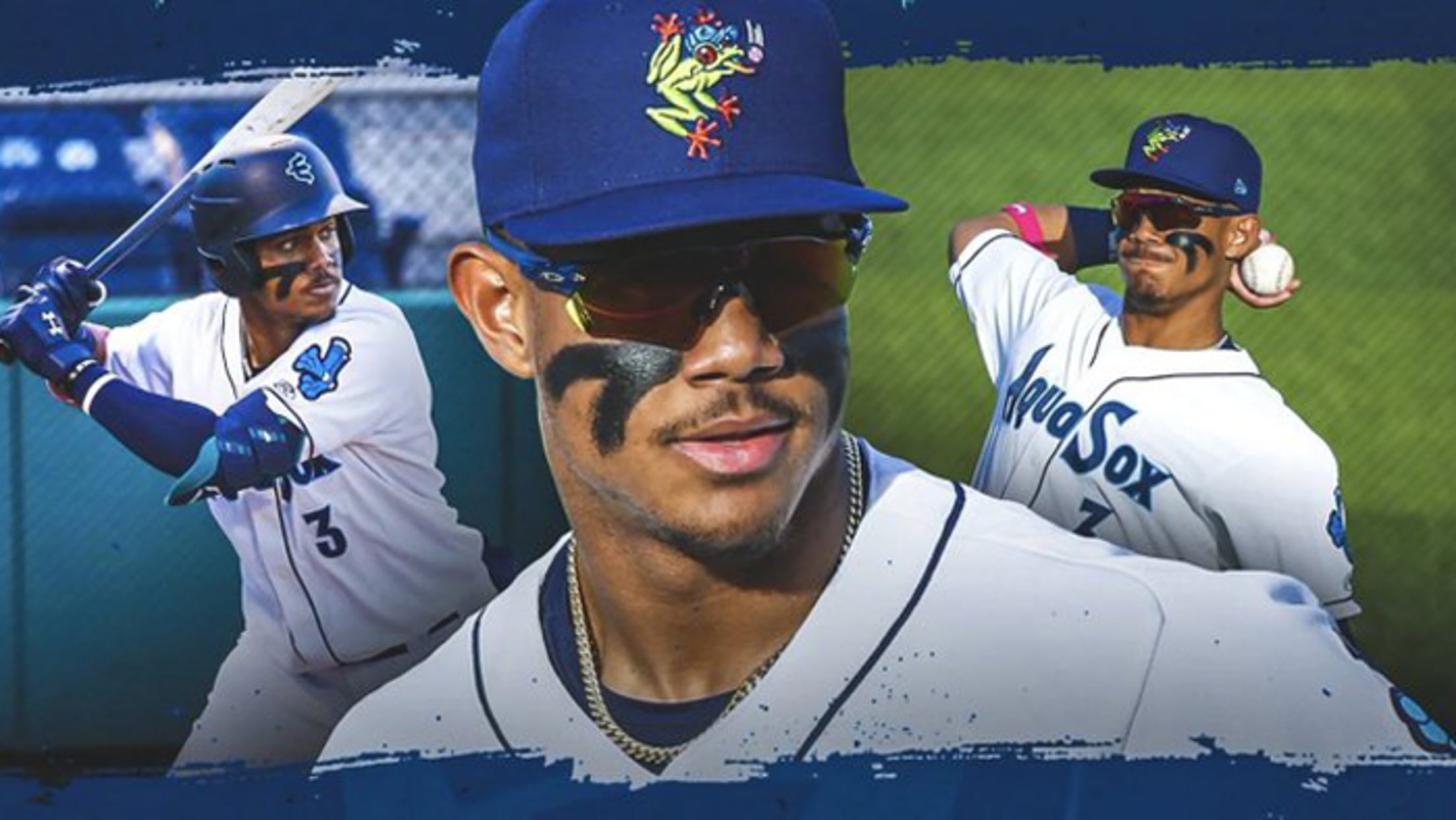 Former Everett AquaSox, Julio Rodriguez today won the 2022 Jackie Robinson American League Rookie of the Year Award. Julio opened the 2021 season with Everett, batting .325 (38x117) with 29 runs scored, 8 doubles, 2 triples, 6 home runs, 21 RBI, 3 HBP, 14 walks and 5 stolen bases. After
MiLB Hands Out End Of Season Awards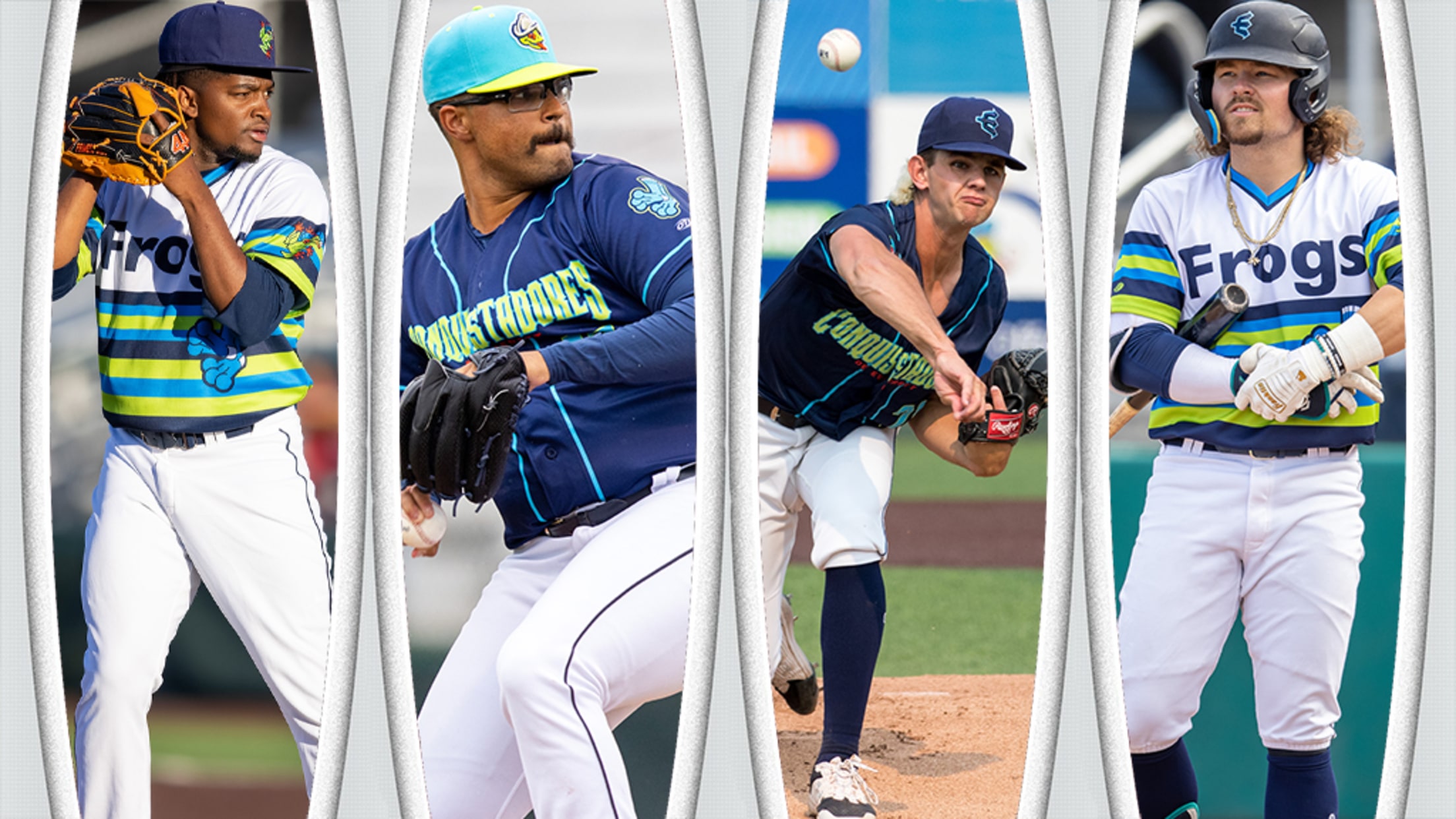 Throughout the past week, Minor League Baseball revealed it's end-of-season award winners at each level and classification. Congratulations to the several current and former AquaSox players receiving recognition. Northwest League Pitcher of the Year: Prelander Berroa (2022) Berroa covered one-third of the six-team Northwest League after a May trade for
Pedro Grifol Named White Sox Manager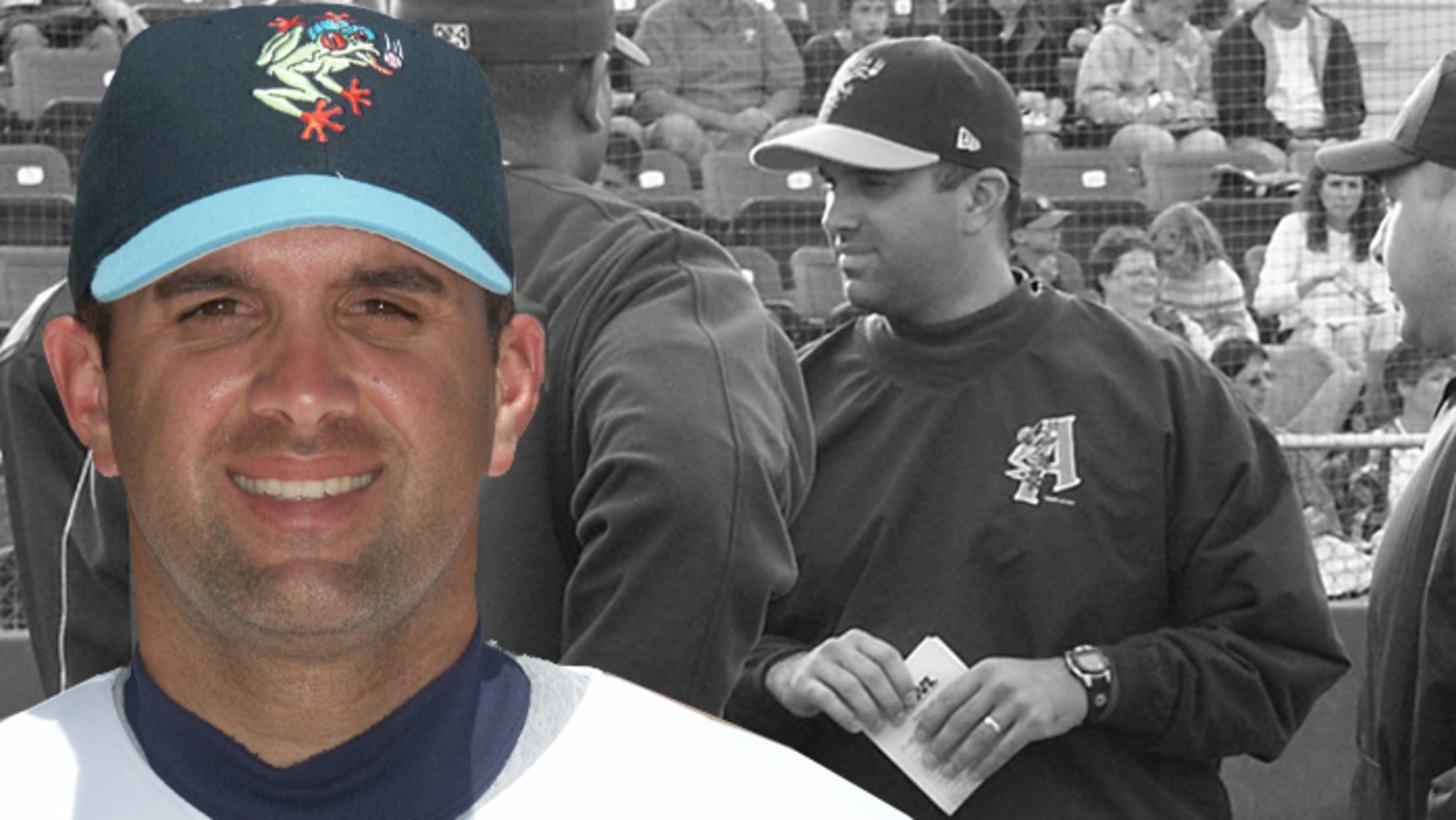 Pedro Grifol, who managed the Everett AquaSox from 2003 to 2005, was named Chicago White Sox manager today. He will replace Hall of Famer Tony LaRussa, who announced in early October that he was stepping aside due to health issues. During his three seasons with the AquaSox he had a
Three Former Frogs Named Finalists For Silver Slugger Awards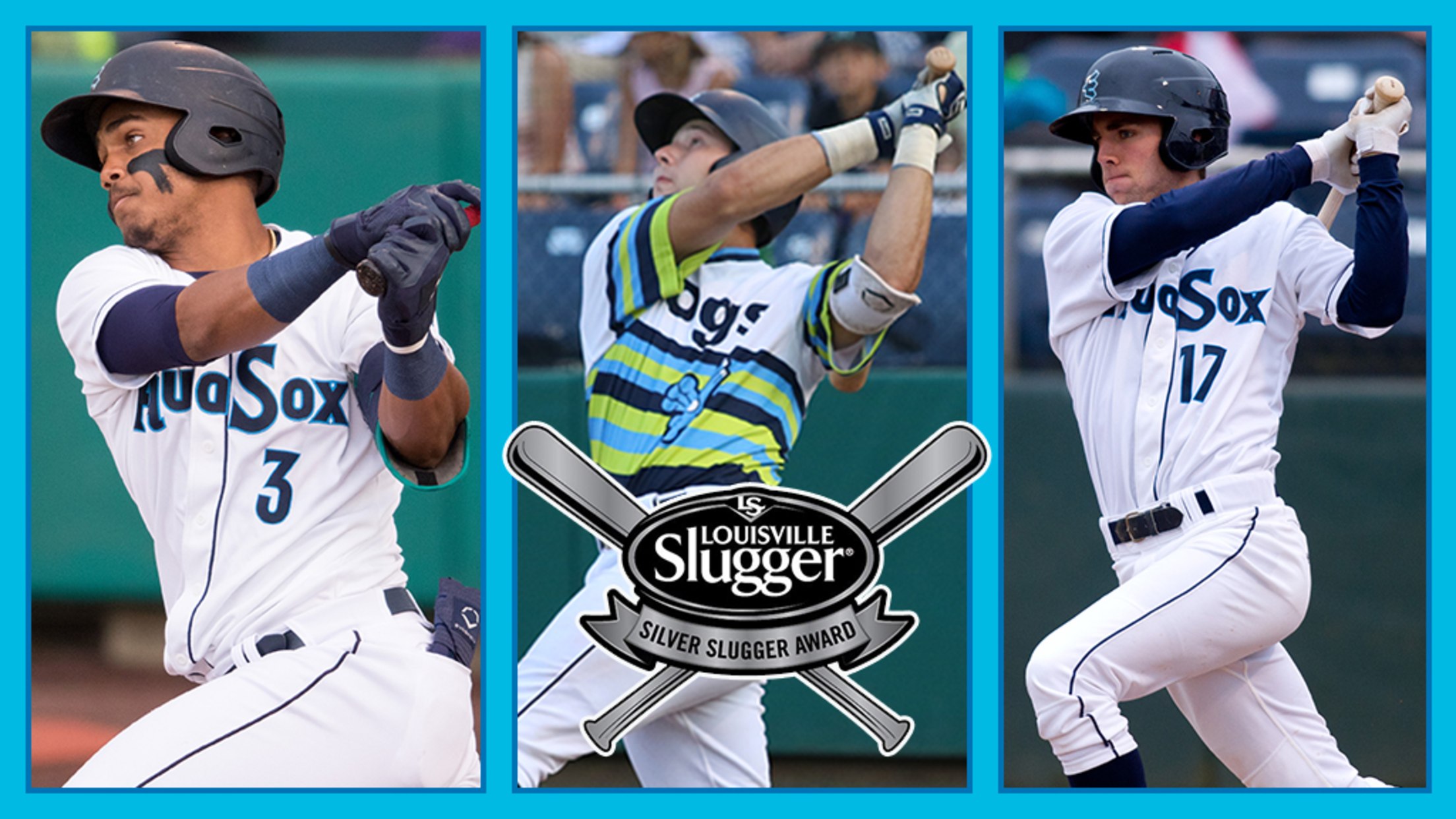 Former Everett AquaSox Julio Rodriguez (Outfield), Cal Raleigh (Cather) and Chris Taylor (Utility) were each named finalists at their respective positions for a 2022 Louisville Silver Slugger Award today. The award is given out annually to the best offensive player at each position in the American League and the National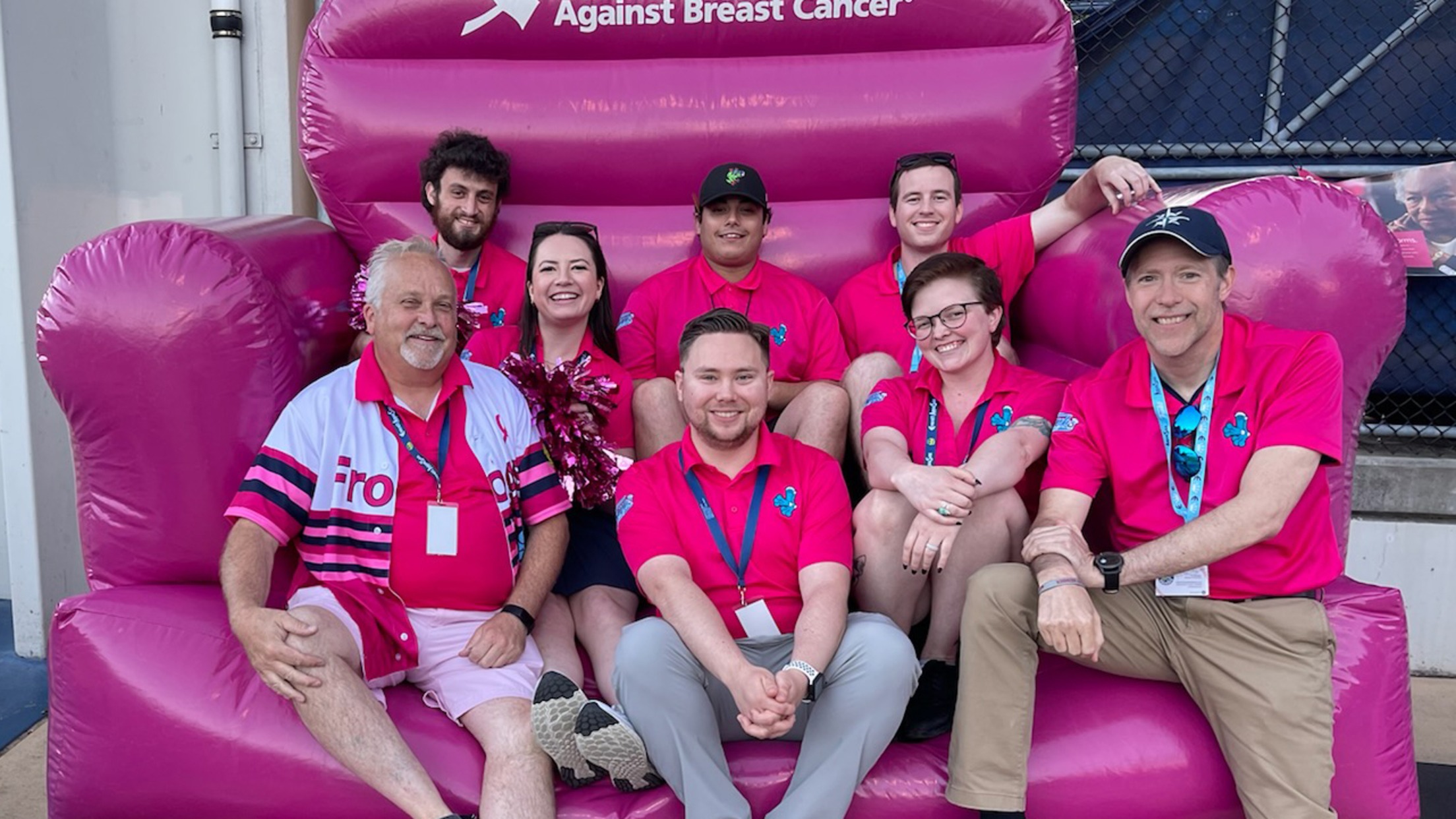 The AquaSox wear pink! This October, in support of Breast Cancer Awareness Month, the Everett AquaSox are joining forces with the American Cancer Society to raise funds for groundbreaking research and services for people dealing with cancer. The AquaSox will be matching all donations made through our fundraising page (link
AquaSox Announce 2023 Schedule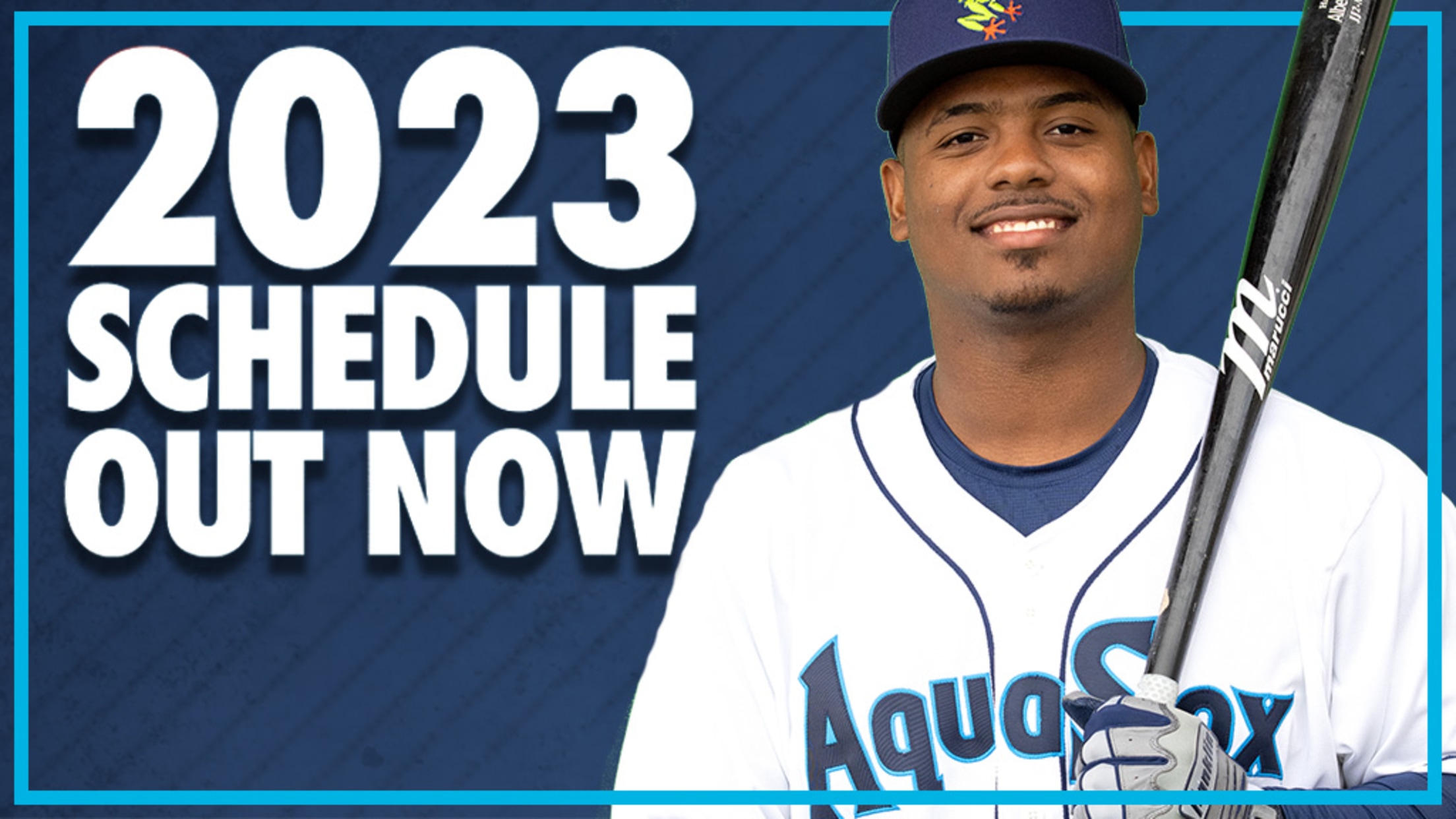 EVERETT, WA: The Everett AquaSox, in conjunction with Major League Baseball, have announced their schedule for the 2023 season. The AquaSox will again play 66 home games at Funko Field, with most homestands remaining a six-game, Tuesday through Sunday series. Game times and a full AquaSox promotional schedule, consisting of
AquaSox Fall 8-5 In Season Finale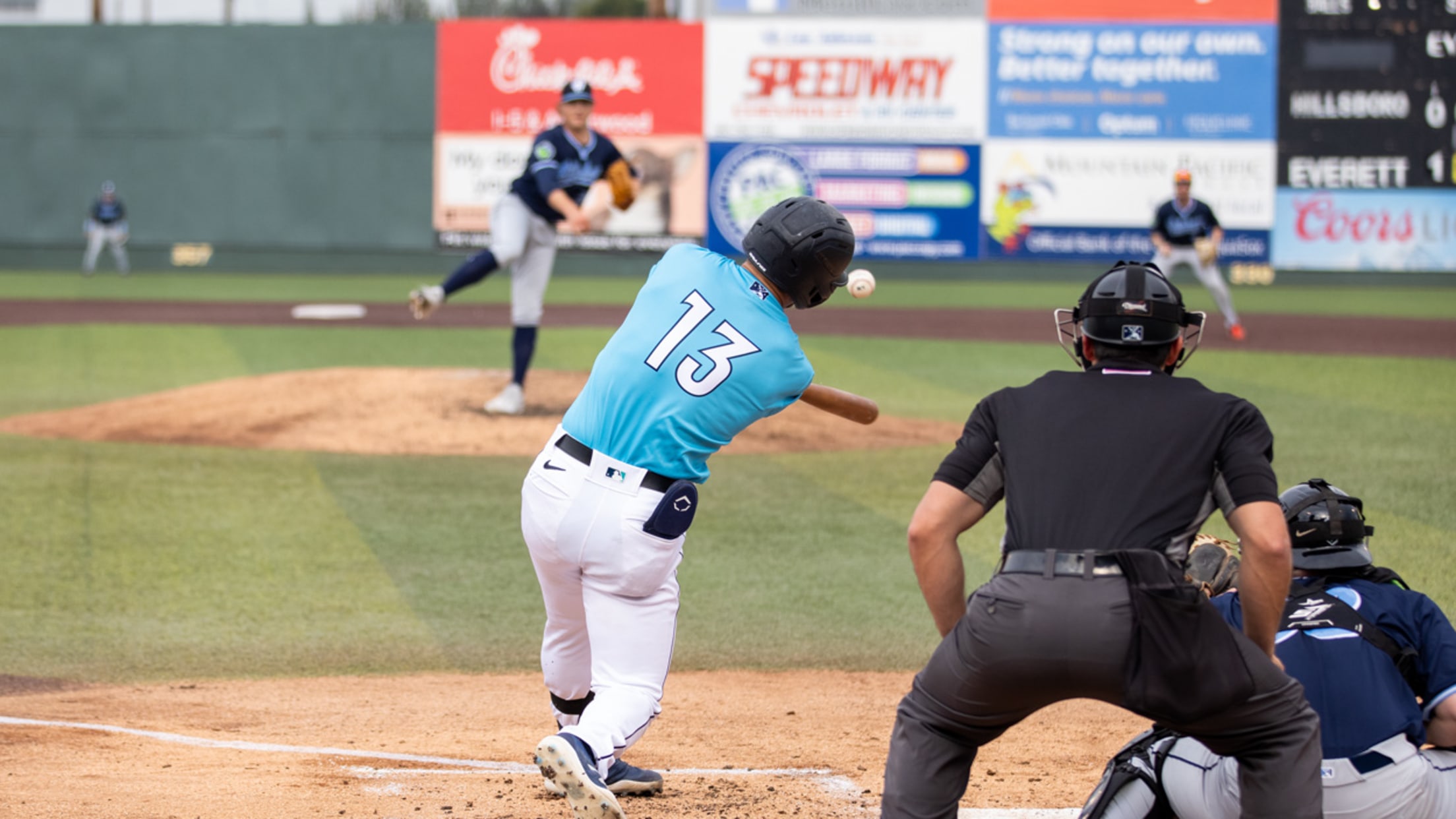 EVERETT, WA: The AquaSox dropped the 2022 season finale by a score of 8-4 to the Hillsboro Hops on Sunday afternoon in front of a great crowd of 3,005 fans at Funko Field. Everett starting pitcher Bryan Woo (1-3) took the loss while Hillsboro starter Chad Patrick (3-0) earned the
Perez Jr Homers Twice, Leads Sox To 9-8 Victory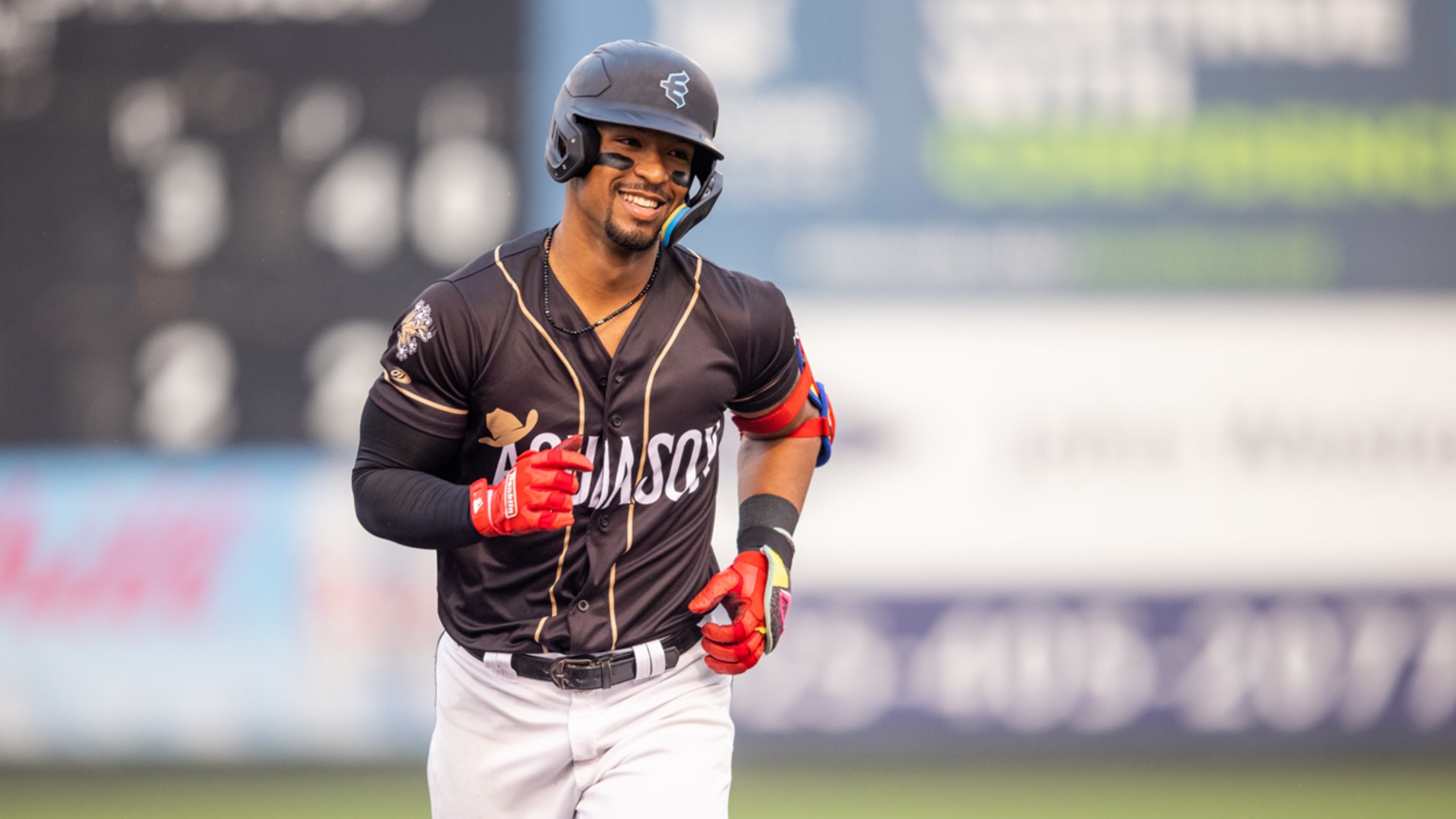 EVERETT, WA: A huge night from Everett first baseman Robert Perez Jr. powered the AquaSox to a 9-8 victory over the Hillsboro Hops Saturday night in front of a great crowd of 3,298 fans at Funko Field. Perez went 3-4 in the ballgame with two two-run home runs and an
Luis Liberato Called Up To The Show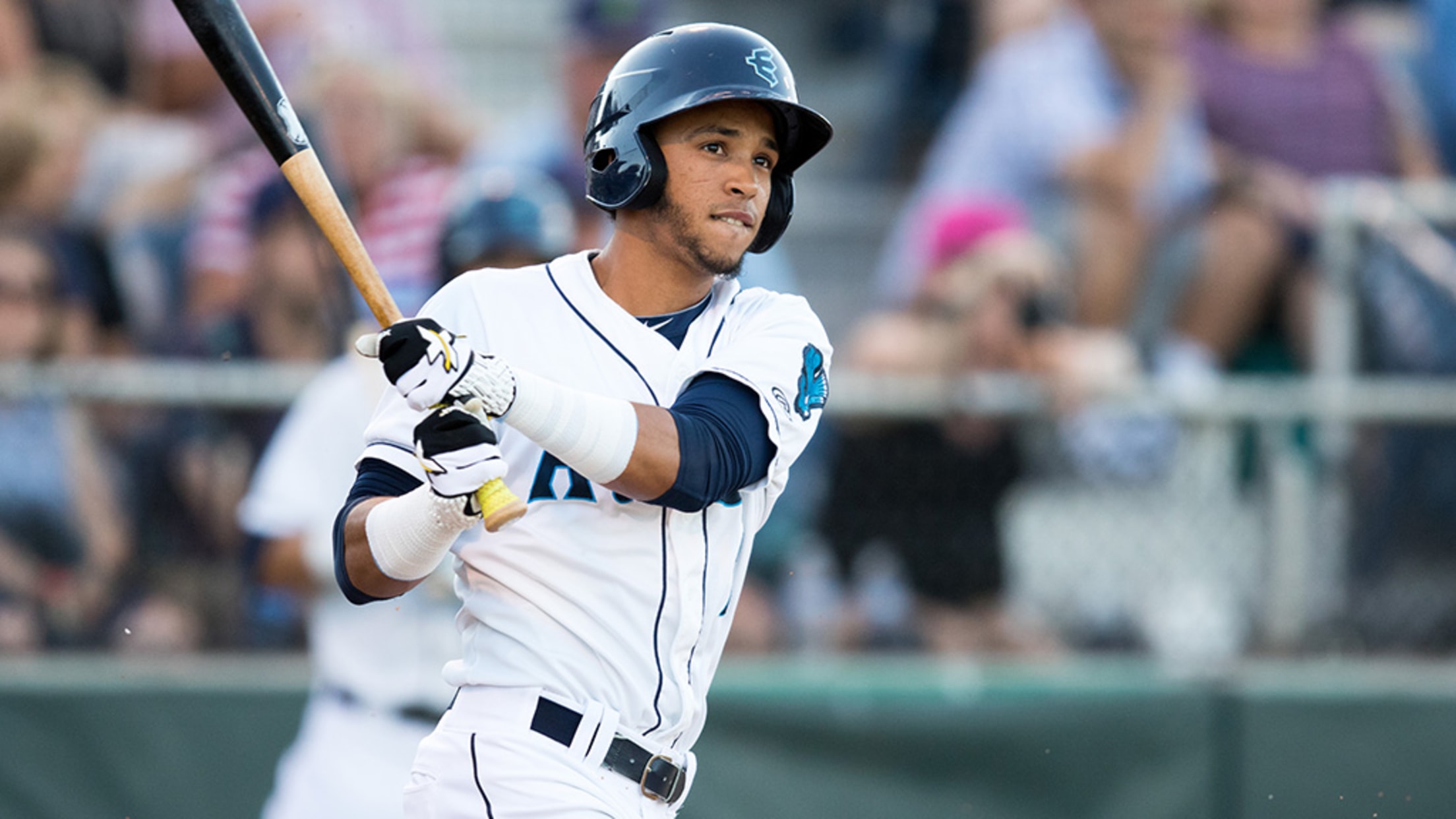 SAN DIEGO, CA: Luis Liberato, who appeared in 53 games with the Everett AquaSox in 2015, has been called up the San Diego Padres. He was originally signed by the Mariners as a free agent on December 6, 2012. Liberato, 26, is headed to the big leagues for the first
Jackson Allows No Runs Over Six Innings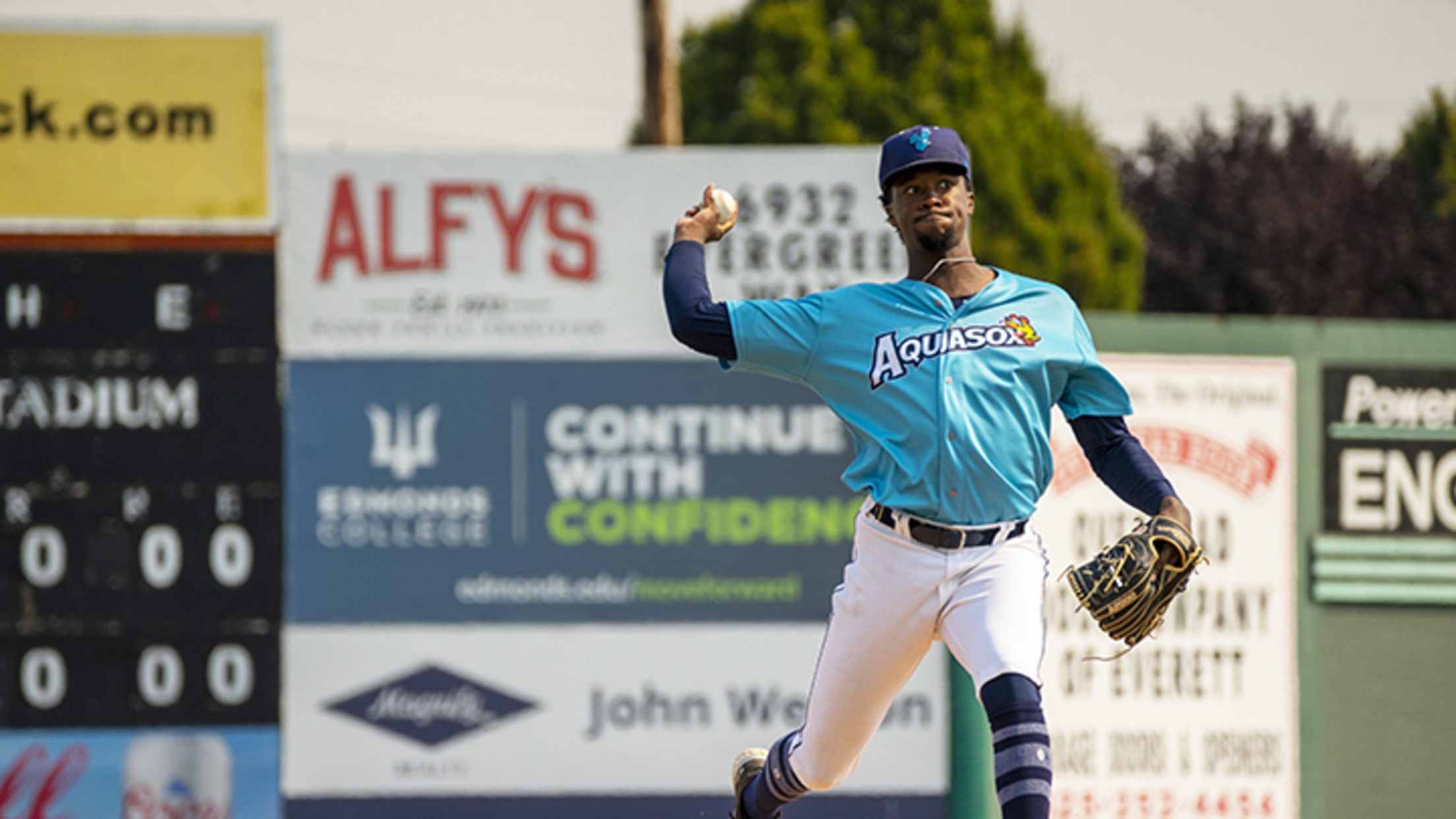 EVERETT, WA: The AquaSox were unable to pull out a victory Friday afternoon against the Hillsboro Hops despite yet another magnificent pitching performance. Everett starter Jordan Jackson pitched six shutout innings, but the Hops prevailed with a 4-2 win. It was Jordan's fourth straight start allowing two runs or fewer.
Joyce Dominates In Final Start Of The Season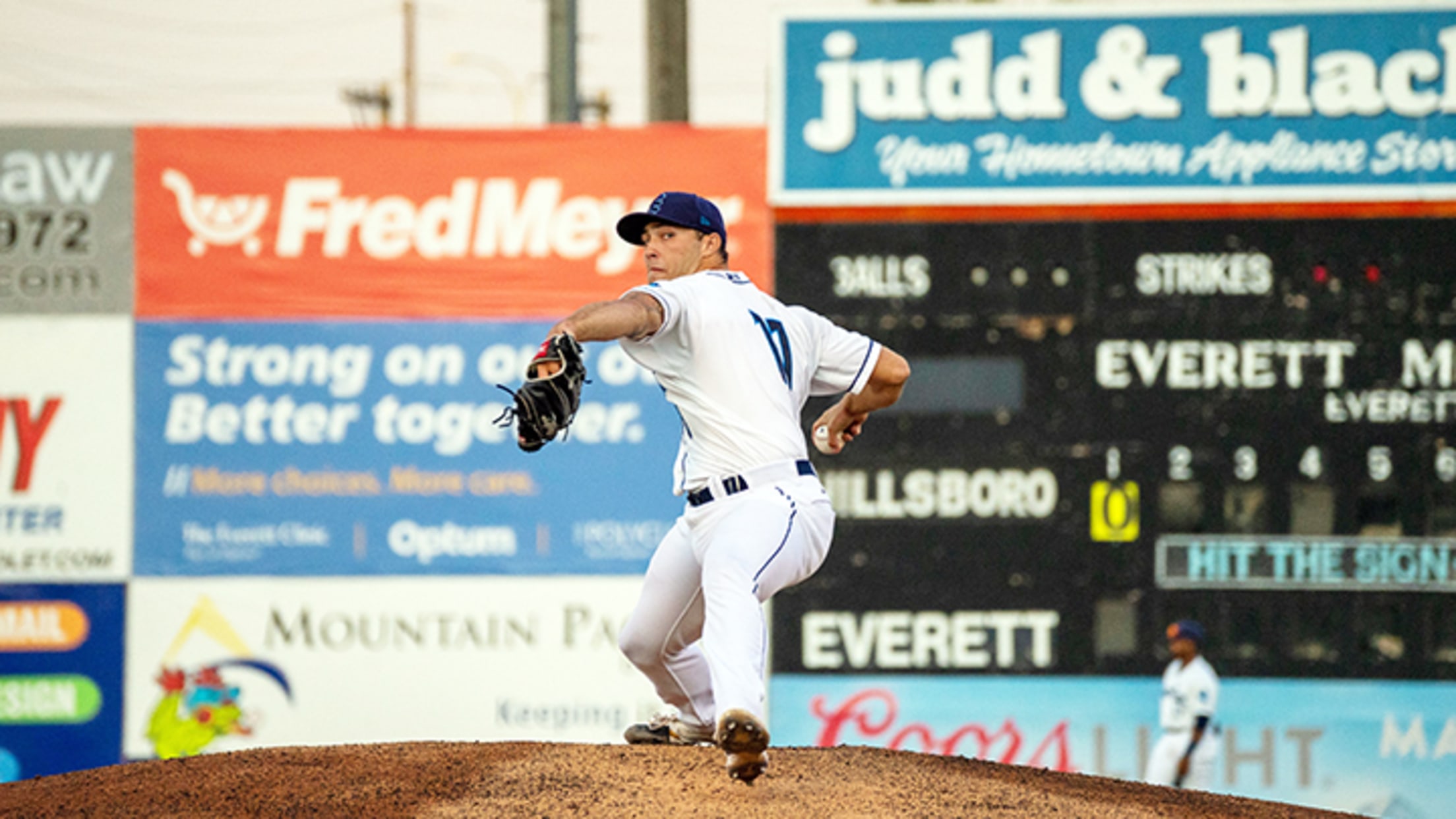 EVERETT. WA: Despite a masterful performance from starting pitcher Jimmy Joyce, the AquaSox lost a heartbreaker to the Hillsboro Hops 8-7 on Thursday night at Funko Field. It was Joyce's third straight start allowing two runs or fewer and second straight start with eight or more strikeouts.
Who wants to win a FREE Flat Screen TV?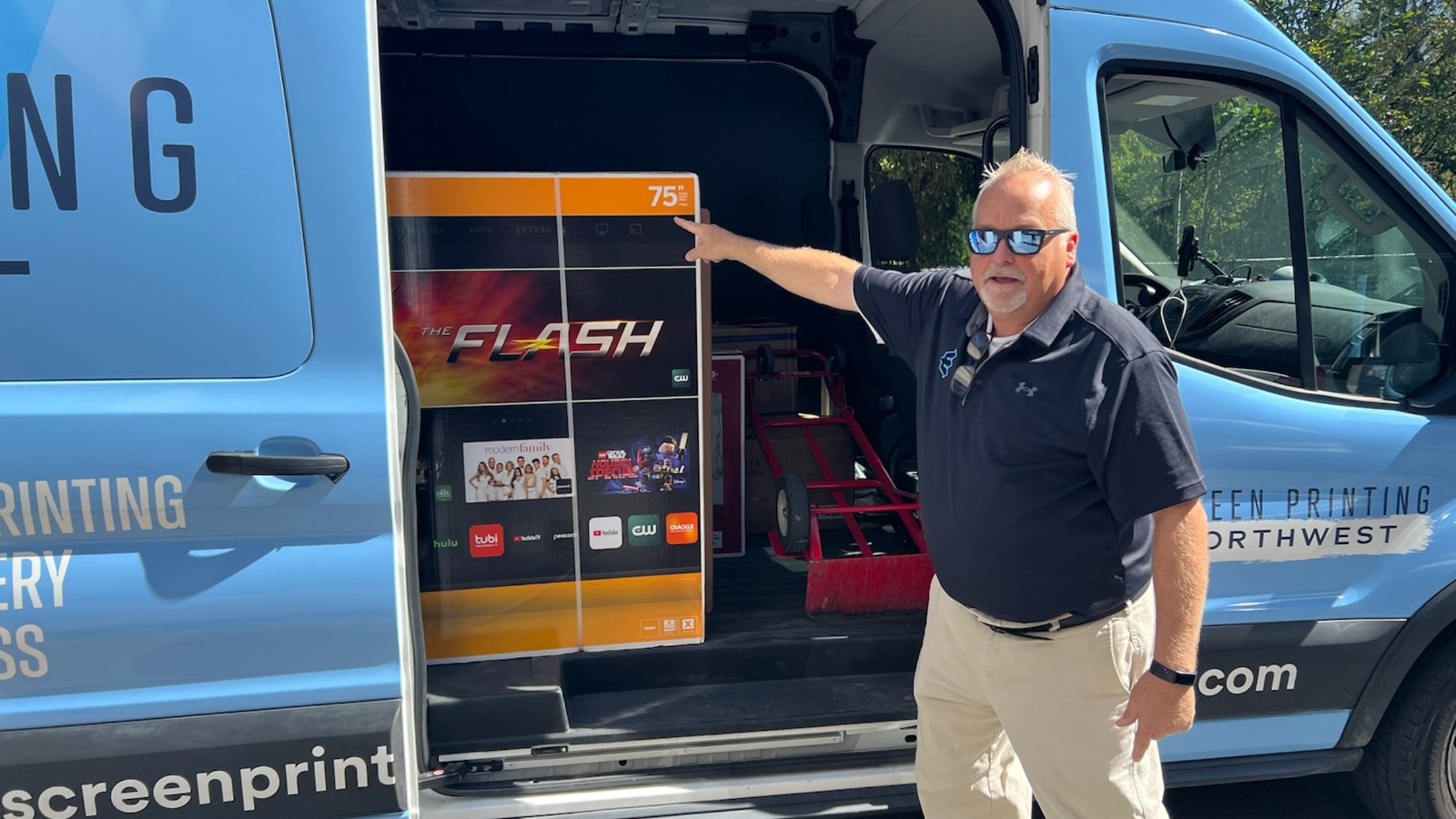 Millie has spoken, and you could win big! Everett AquaSox General Manager Danny Tetzlaff ran a Fan Appreciation promotion for 10 FREE TVs by his mother Millie. Her response?? MEH! Make it 20 Danny! So we are! Millie has spoken! Our Flat Screen TV Giveaway is back and better than
Monarch Night At Funko Field Saturday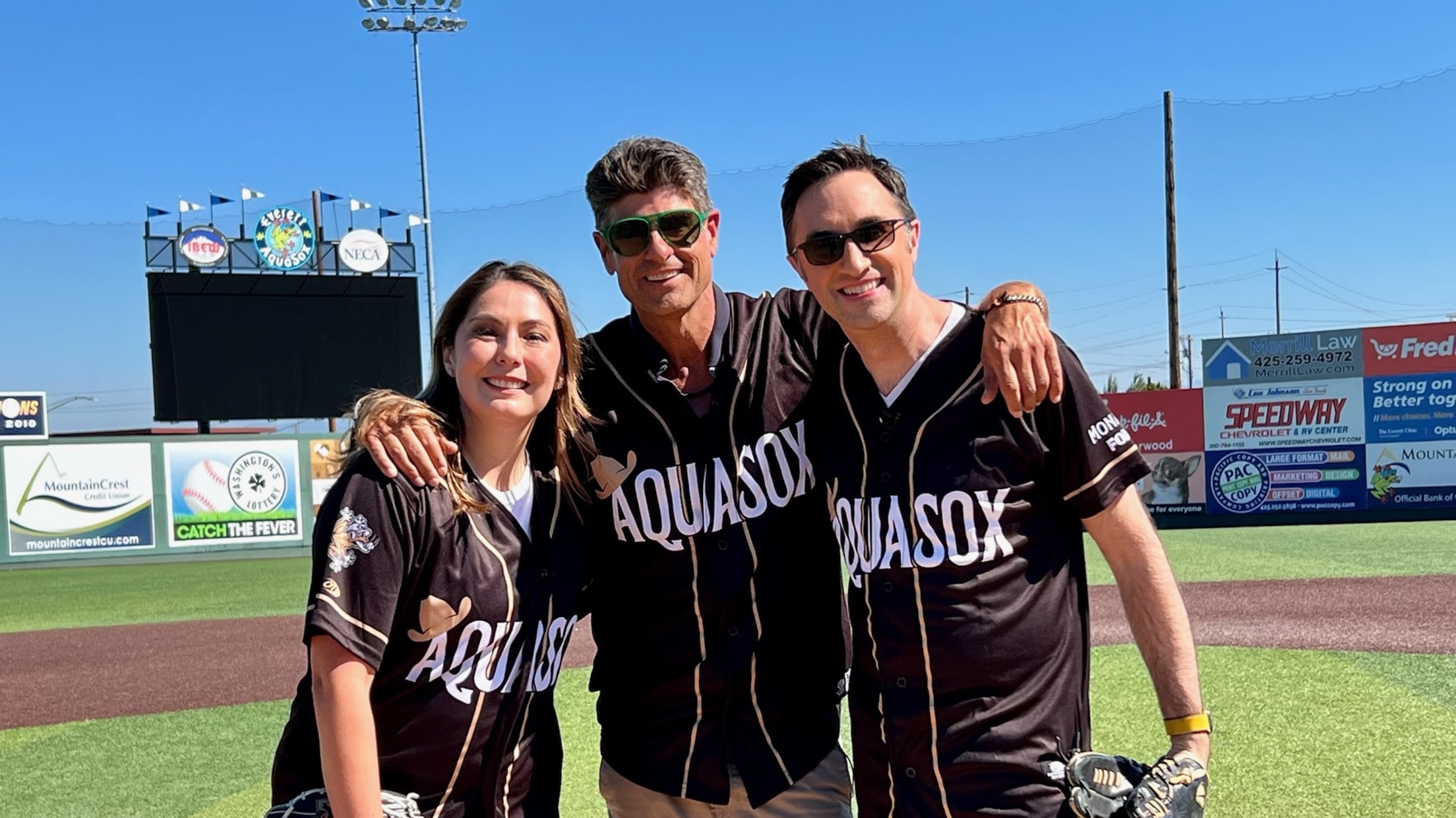 Saturday, we are teaming up with FOX13 to promote their new TV series, Monarch, staring Susan Sarandon, Anna Friel and Trace Adkins. The first 1,000 fans in will receive a Monarch bandana, there will be country-themed on-field promotions, and the AquaSox players will be sporting this special limited edition Monarch
AquaSox Three Run Inning Not Enough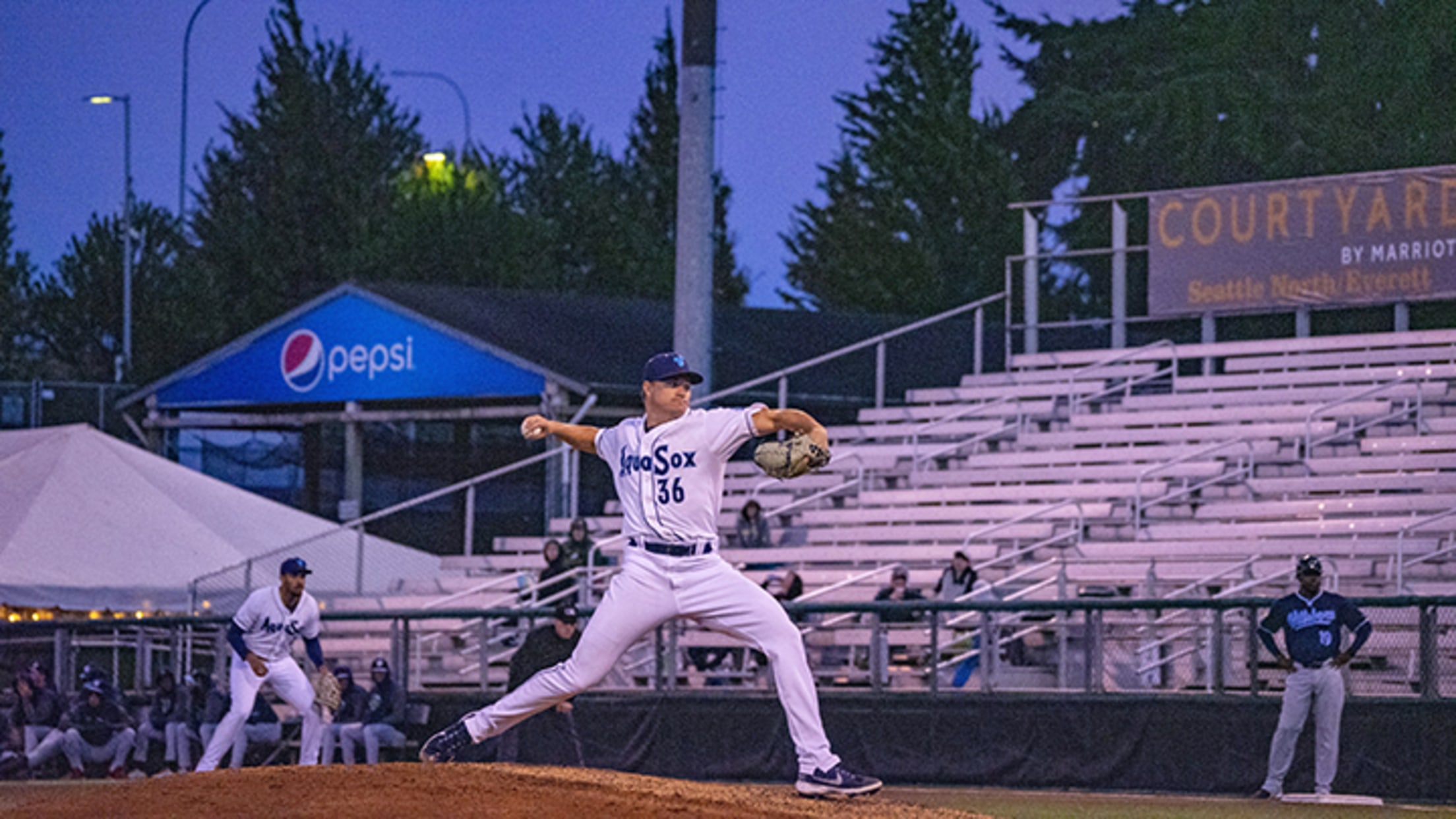 EVERETT, WA: The Hillsboro Hops got the best of the AquaSox on Wednesday night at Funko Field by a score of 8-4. Everett relief pitcher Kelvin Nunez (0-2) took the loss while Hillsboro relief pitcher Jackson Goddard (2-0) picked up the win. The Hops were able to get a run
AquaSox Walk It Off On A Robert Perez Jr Homer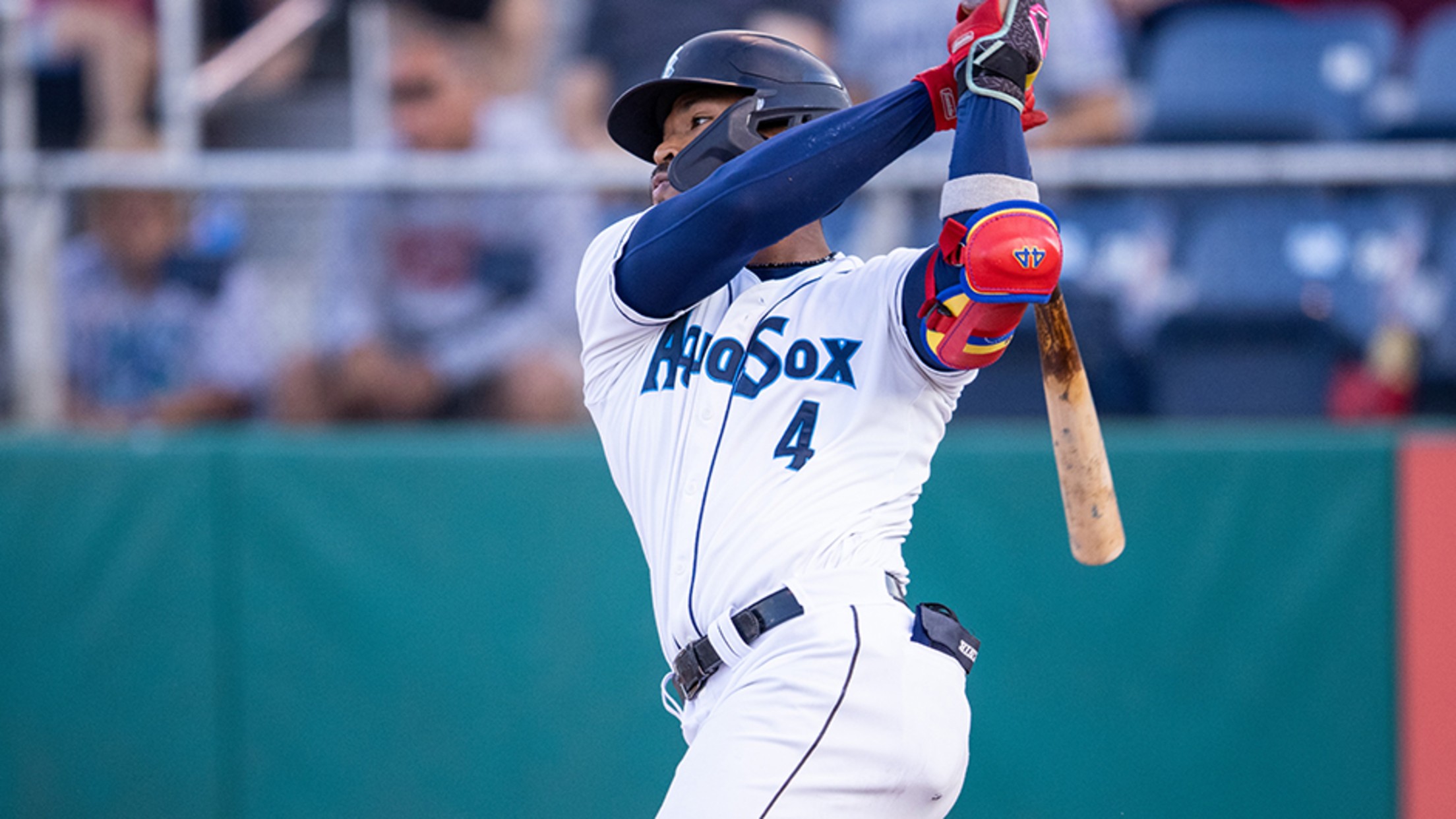 EVERETT, WA: The AquaSox started off their final homestand of the season with an unbelievable come from behind victory powered by a 2-out, three run walk-off home run by Everett first baseman Robert Perez Jr to defeat the Hillsboro Hops 5-4.
Back-To-Back Homers Not Enough As Sox Fall In 9th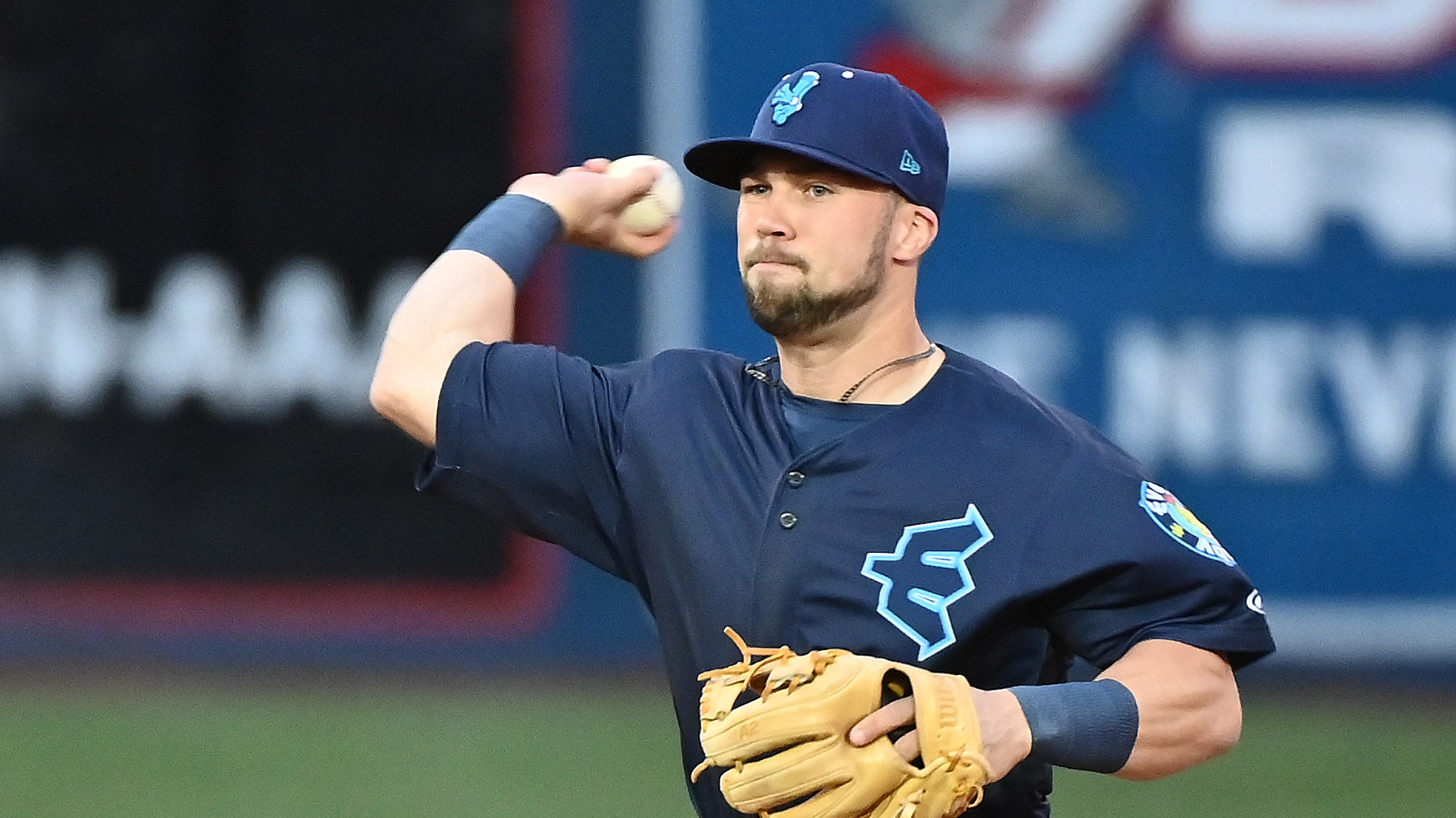 EUGENE, OR: Max Wright hit a walk off three-run home run in the bottom of the ninth as the Eugene Emeralds (38-22, 76-47) came from behind to defeat the Everett AquaSox (26-34, 57-68) 3-2 in the series finale. Starting pitchers Juan Mercedes for the AquaSox and Jake Wong for the
Emeralds Two-Hit AquaSox, 4-0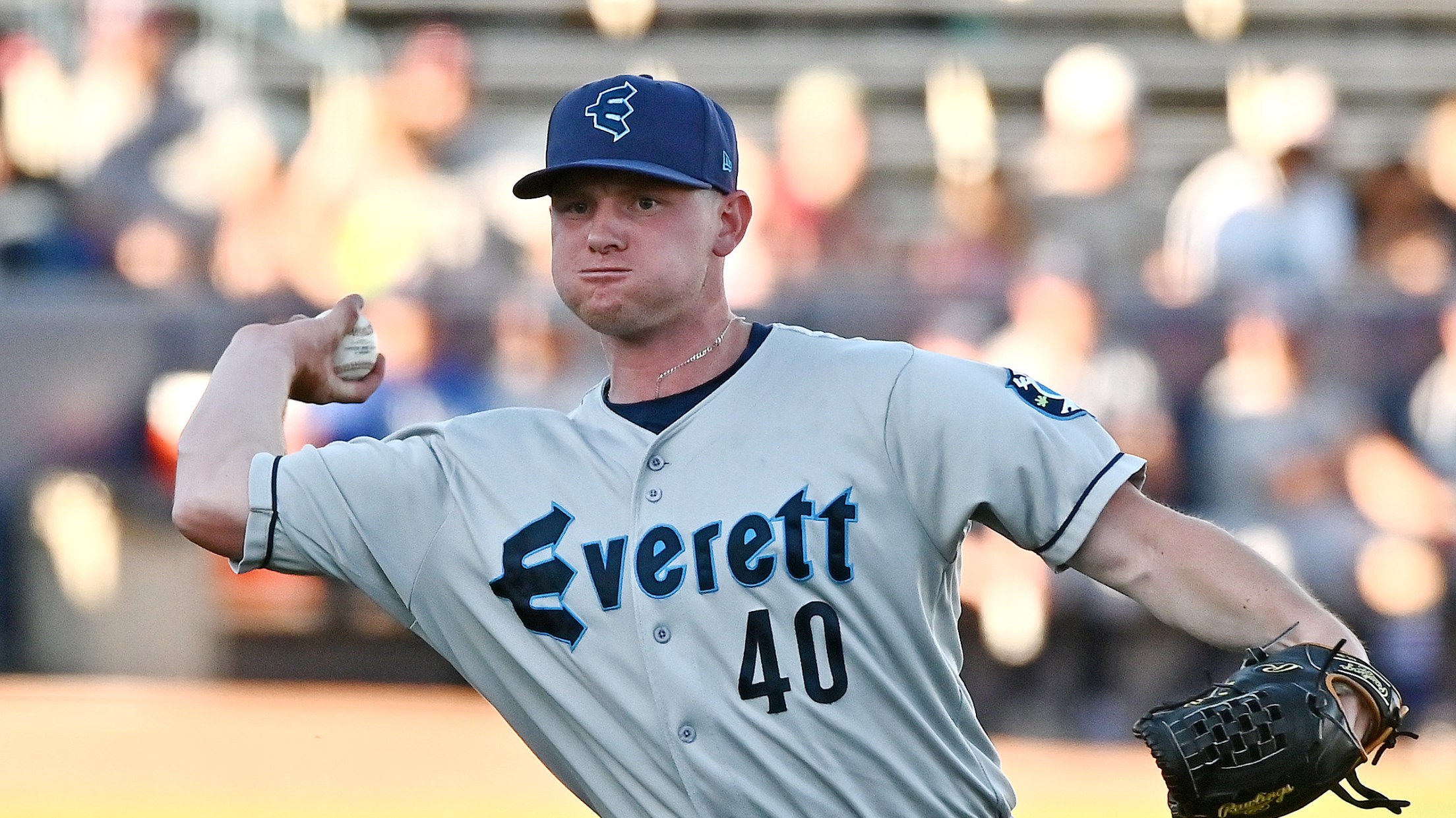 Eugene, OR: Starting pitcher Mason Black threw six innings of one-hit baseball before turning to his bullpen to complete the shutout as the Eugene Emeralds (37-22, 75-47) held the Everett AquaSox (26-33, 57-67) to two hits on the way to a 4-0 win. Black and AquaSox starter Jordan Jackson were
Sox Late Rally Comes Up Short, Emeralds Win 6-5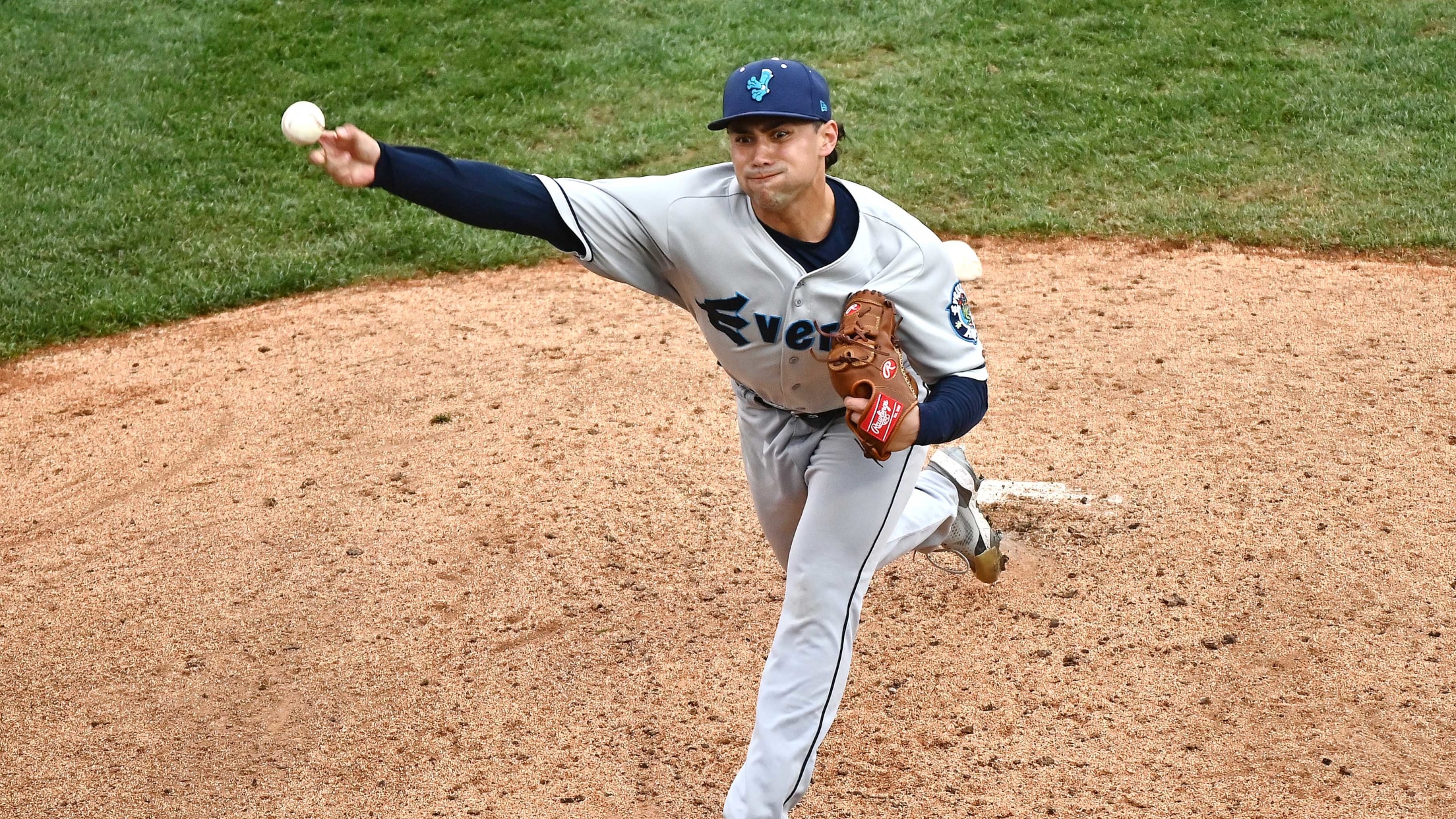 Eugene, OR: The Eugene Emeralds (36-22, 74-47) broke open a 3-3 tie game with a three run eighth inning and then held on as the Everett AquaSox (26-32, 57-66) rallied with two runs in the top of the ninth before a game ending double play gave the Emeralds a 6-5
Three Home Runs Power Sox To 6-4 Win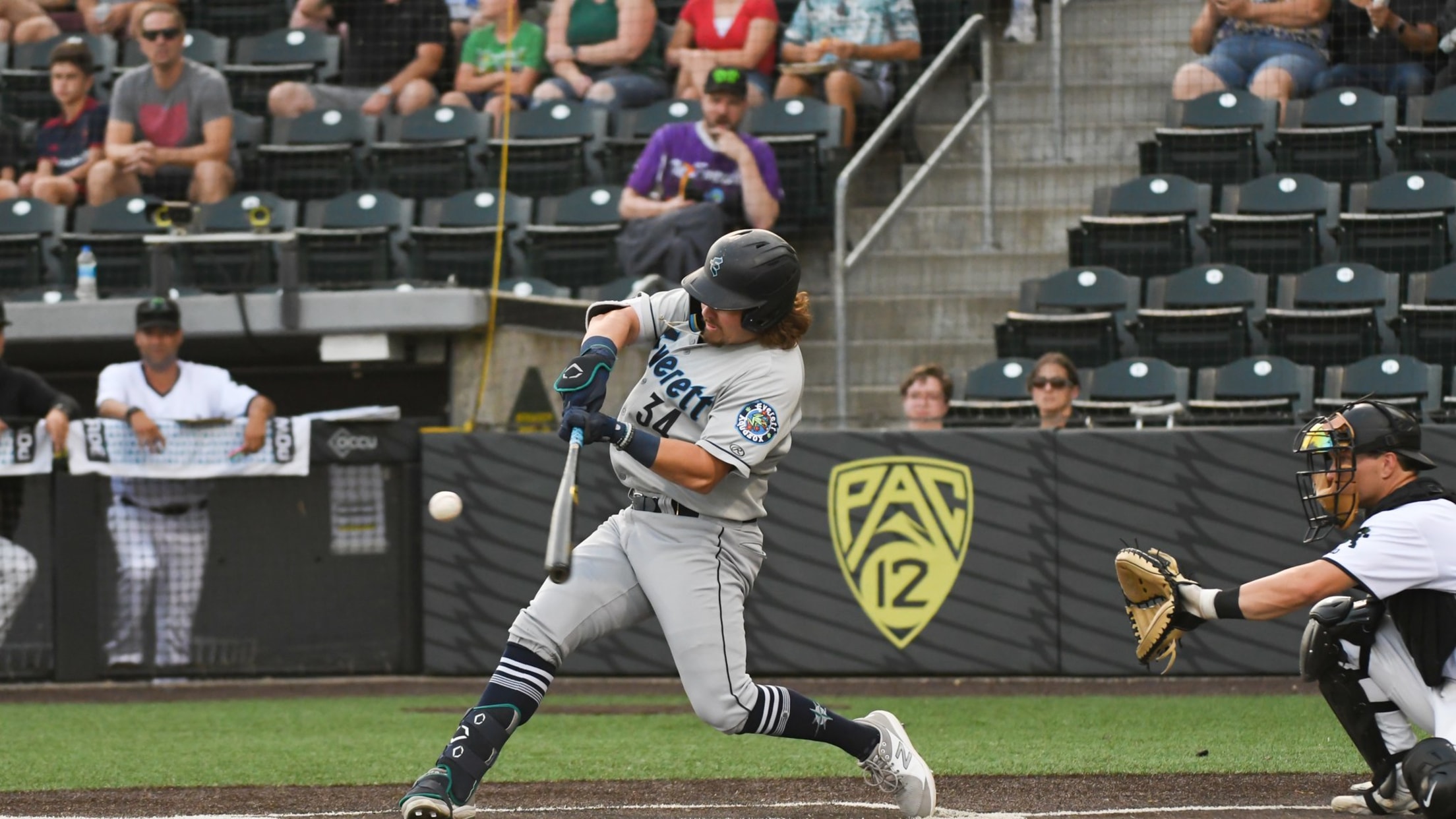 EUGENE, OR: Spencer Packard, James Parker and Alberto Rodriguez each hit solo home runs while Logan Rinehart allowed only one run on over five innings as the Everett AquaSox ended a two-game losing streak, defeating the Eugene Emeralds 6-4.
Andy Thomas Slams Former Team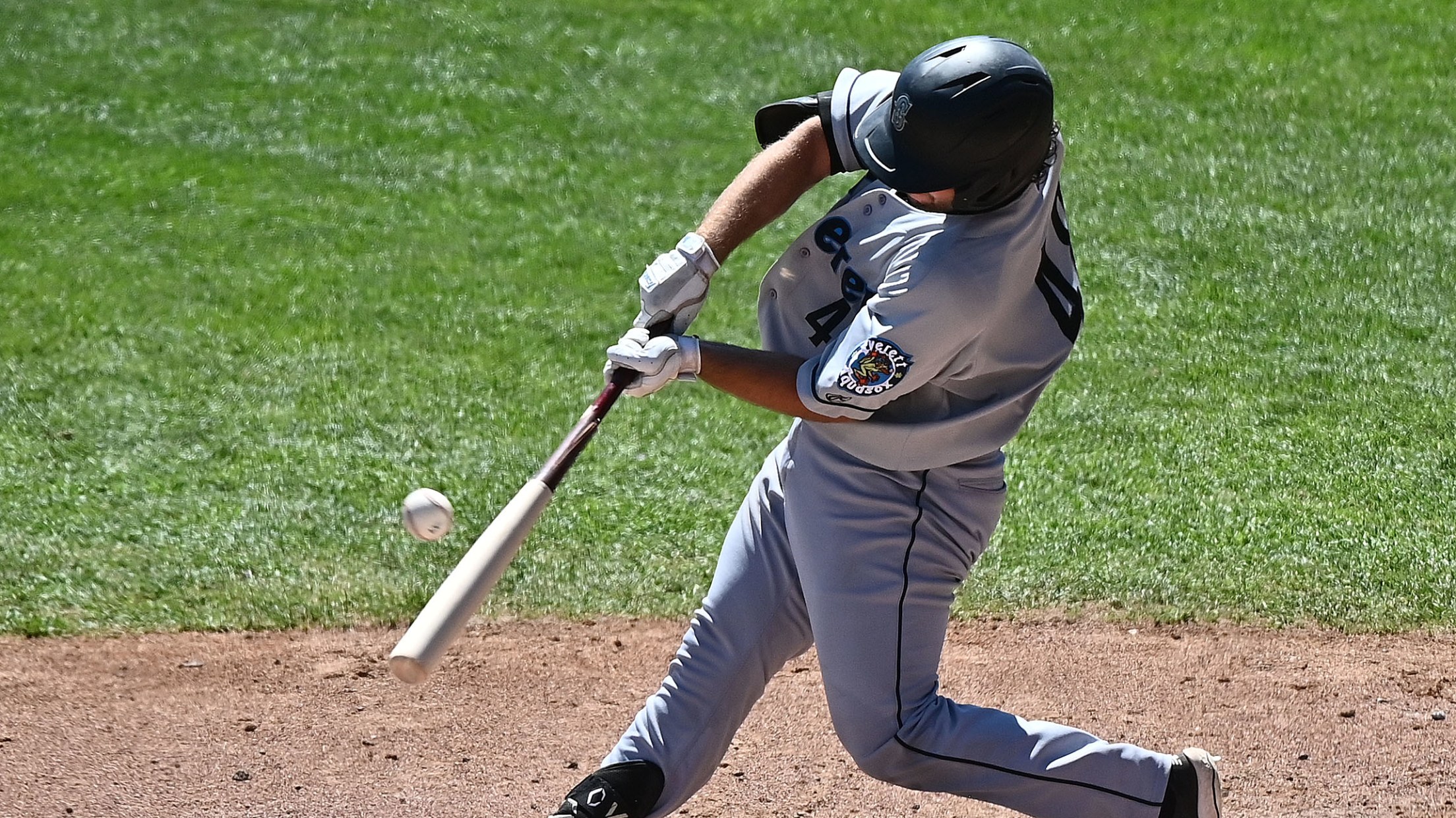 EUGENE, OR: Andy Thomas hit a grand slam in his first game against his former team, leading the Eugene Emeralds (35-21, 73-46) to a 6-2 win over the Everett AquaSox (25-31, 56-65) on Wednesday nigh.t The Emeralds scored the game's first run in the second inning when Luis Toribio broke