Baseball, Hot Dogs and Apple Pie, Oh My!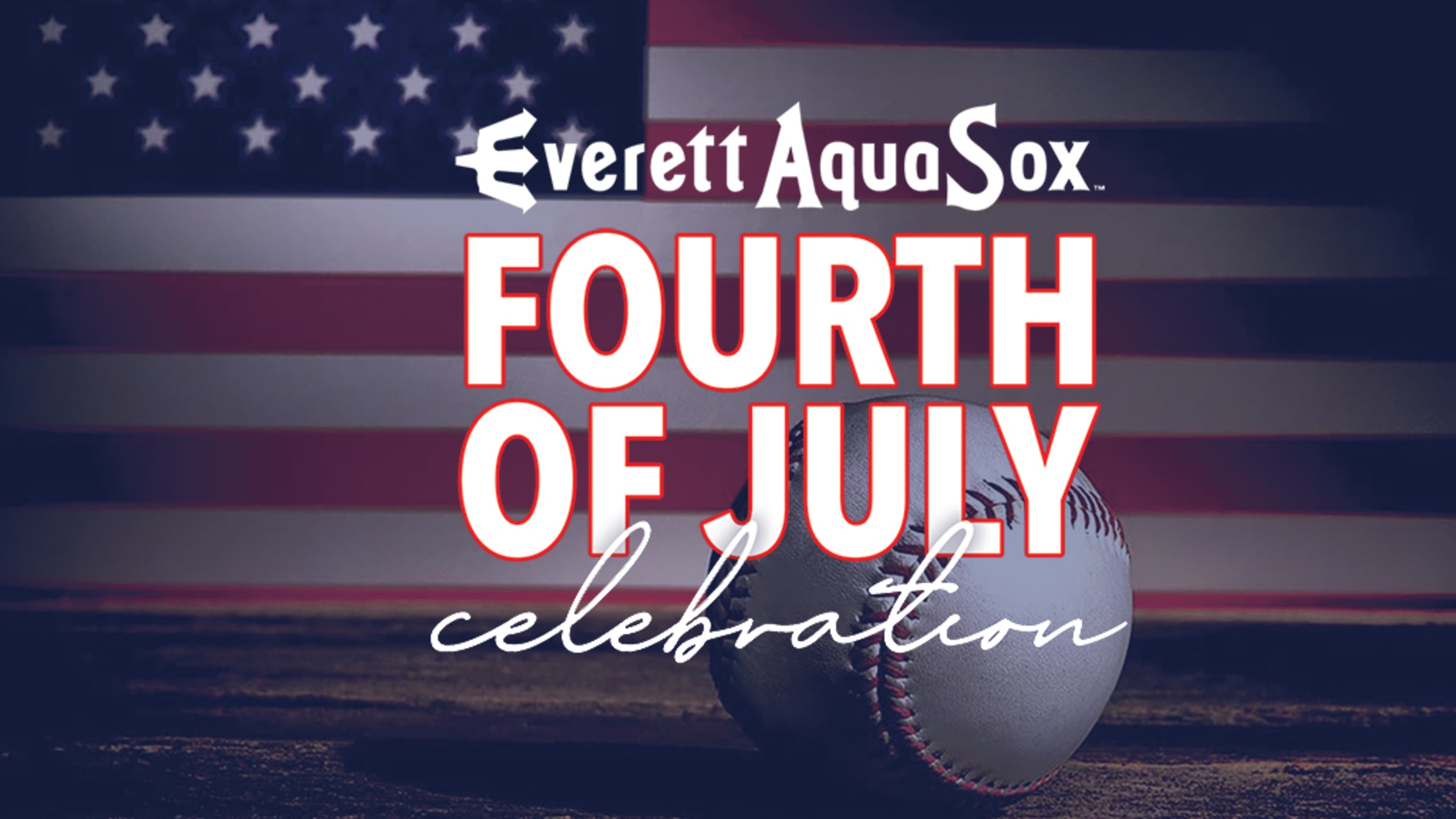 If holiday cooking and cleanup aren't your thing, we have an All-American Deal for you! What is better than baseball, hot dogs, apple pie, and fireworks? Nothing!! We are offering an exclusive Independence Day Picnic that includes your game ticket (General Admission) and an all-you-can-eat picnic with all the fixin's.
Tyler's Amazing Balancing Act returns to Everett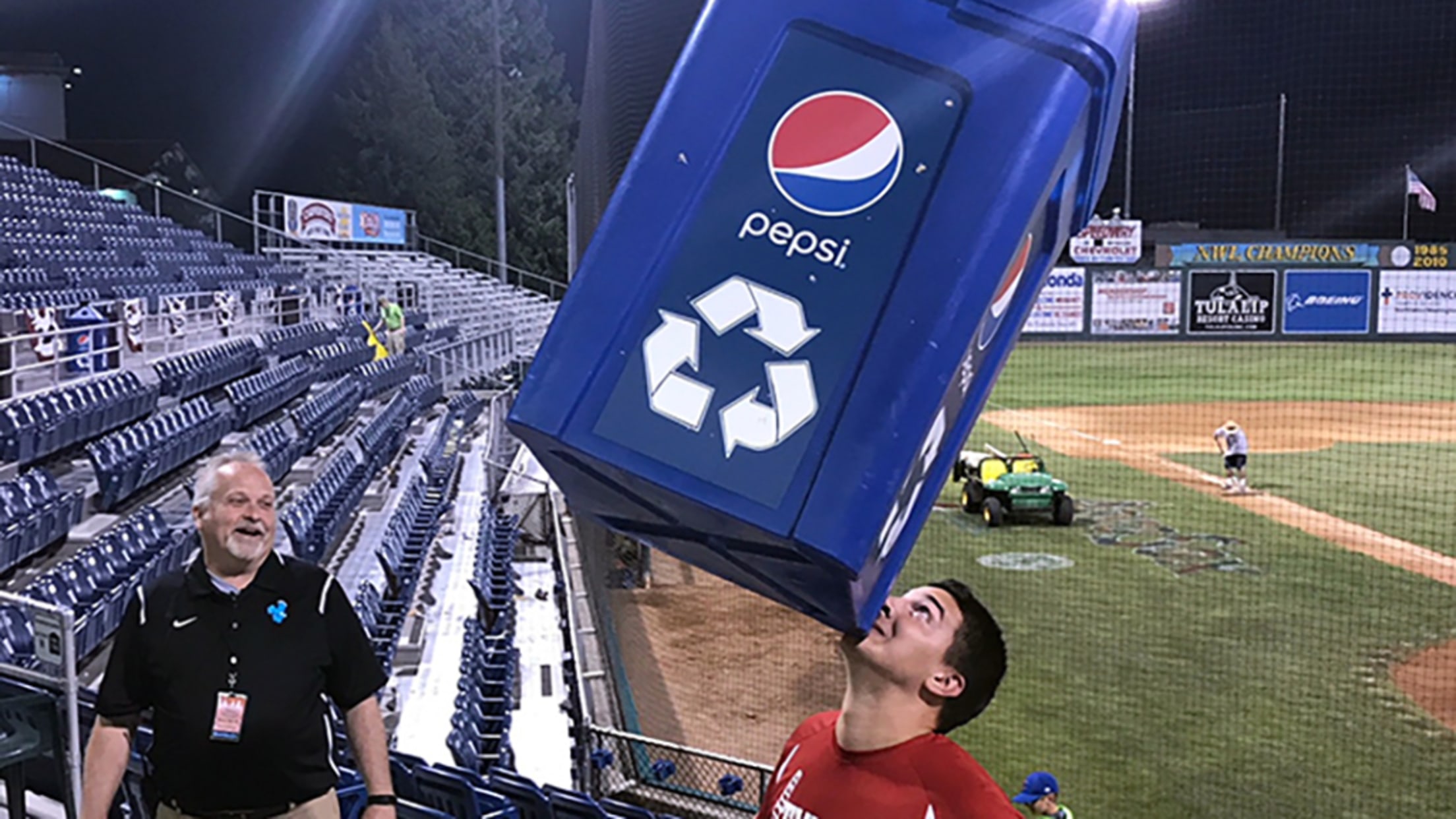 EVERETT, WA: The Everett AquaSox are excited to announce that The Amazing Tyler is once again appearing at Funko Field! Tyler Scheuer, owner of Tyler's Amazing Balancing Act, will perform at the Everett AquaSox home games on Saturday, July 9 at 7:05 and Sunday, July 10 at 4:05. Over the
Player Profile: Bryce Miller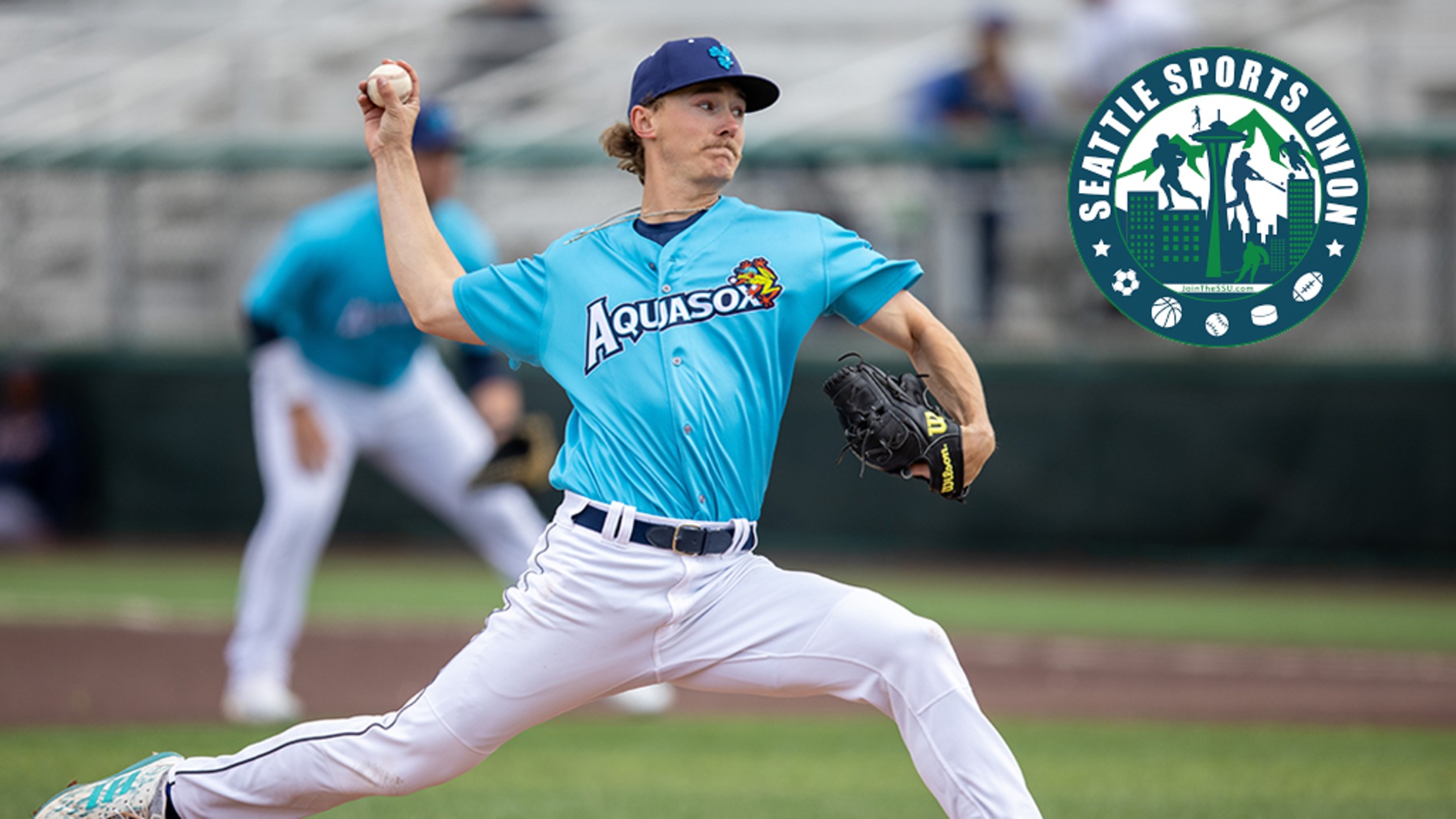 Bryce Miller was chosen by the Seattle Mariners in the fourth round of the 2021 Major League Baseball Draft. The 6'2 right hander from the University of Texas A&M had a stellar career, striking out seventy batters in 56 and 2/3 innings his senior year which including an astonishing fifteen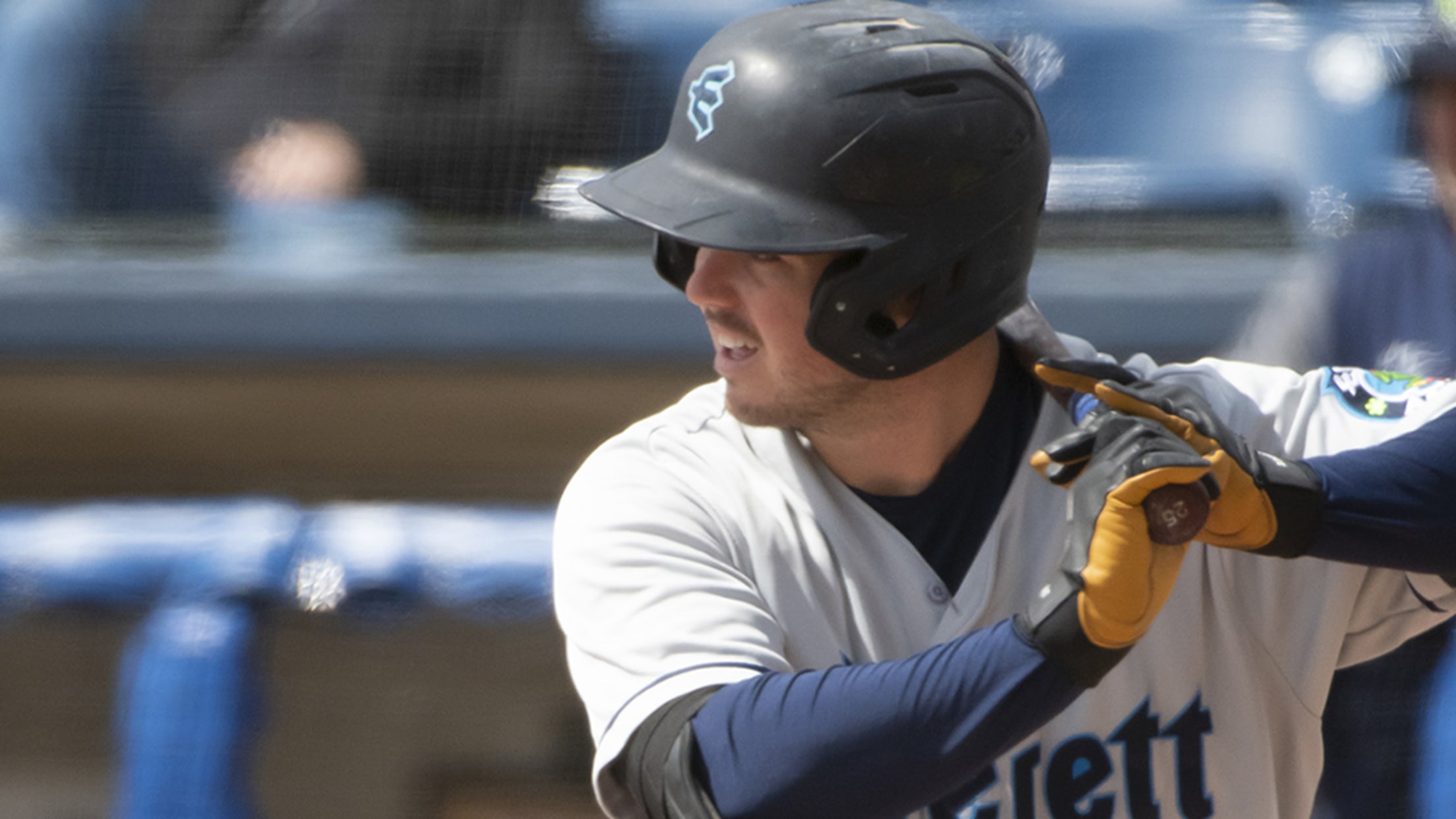 EUGENE, OR: Carter Aldrete hit a three-run home run in the first inning and a grand slam in the second inning as the Eugene Emeralds scored all ten of their runs in the first three innings on the way to a 10-3 victory over the Everett AquaSox. The AquaSox jumped
Emeralds Erupt For Four Homers, Defeat Sox 5-1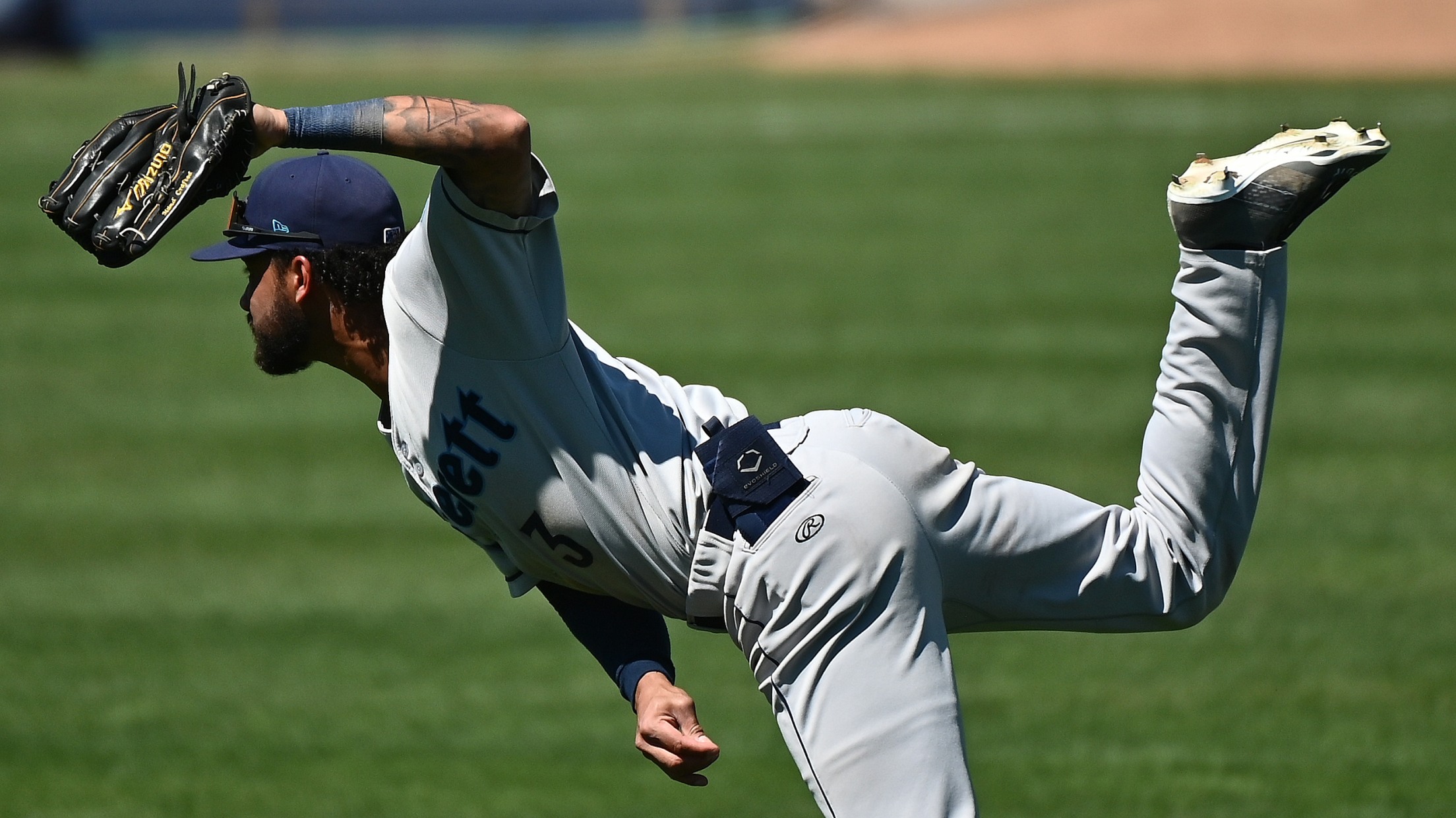 EUGENE, OR: The Eugene Emeralds and Everett AquaSox combined for five home runs that accounted for all six of the game's runs, as the Emeralds won the six-game series opener, 5-1. AquaSox starting pitcher Juan Mercedes and Emeralds starter Mason Black were locked up in a pitching duel early on
Frogs splits series with Spokane, Ty Duvall Homers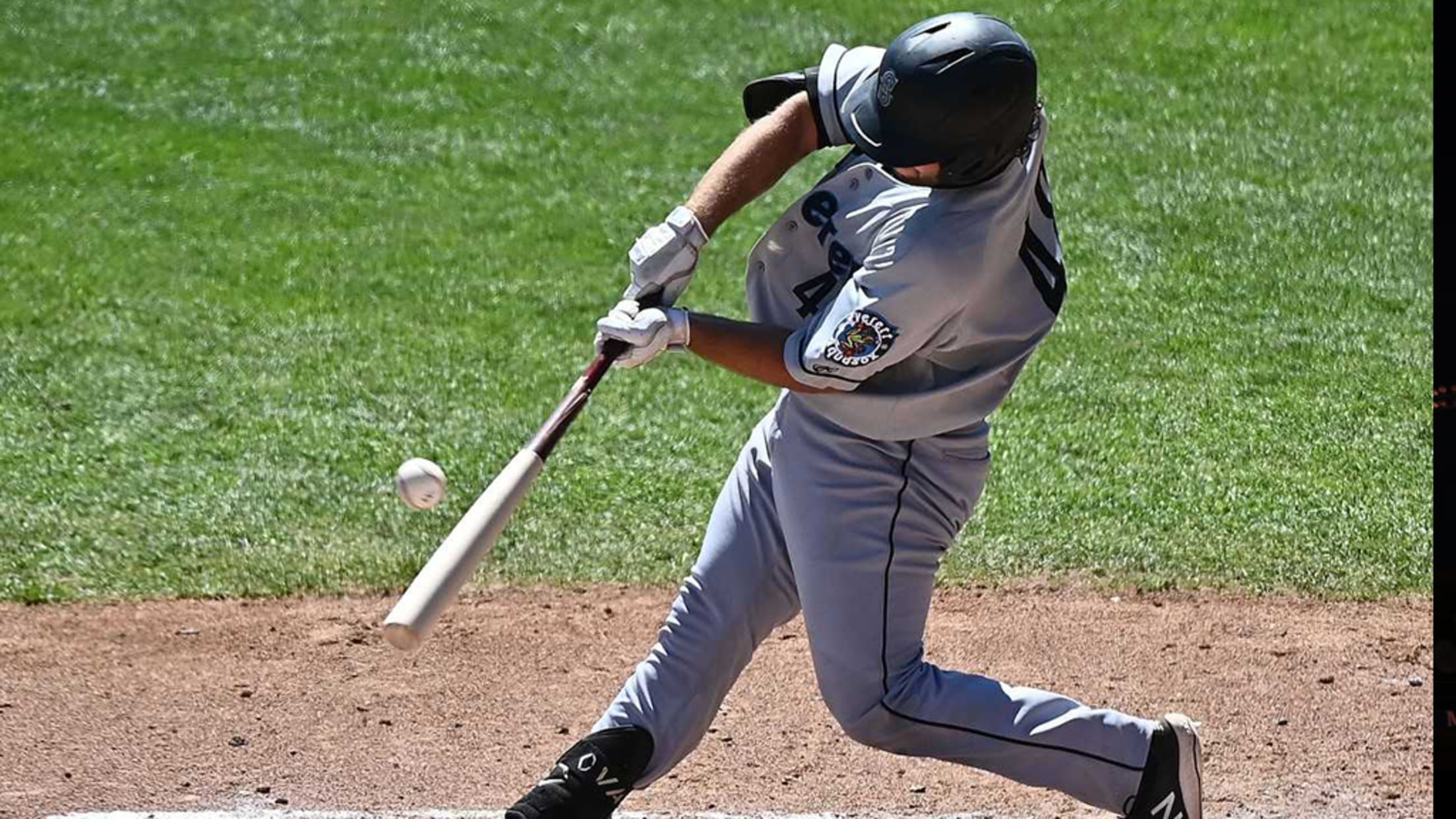 SPOKANE, WA: Early in the game, it looked like the AquaSox would have its third straight come from behind victory but Grant Lavigne's two-run homer in the seventh inning put the finishing touches on Spokane's 8-2 win over the AquaSox in front of 2,817 fans at Avista Stadium. After allowing
Everett pulls out second straight win versus Spokane, 5-4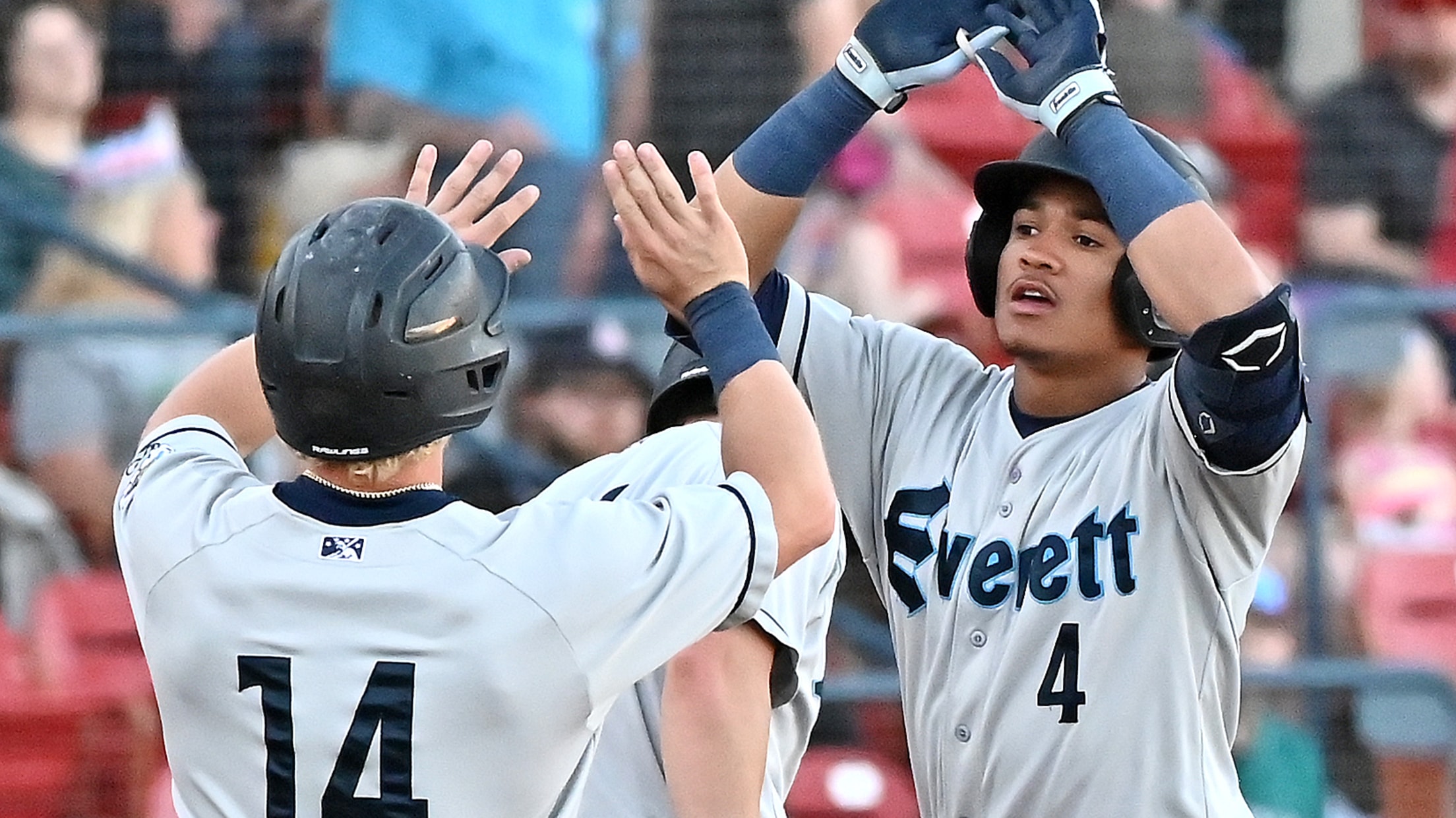 SPOKANE, WA: For the second straight night, the AquaSox took advantage of a big inning for a come from behind victory. This time by scoring three runs in the fifth inning to erase a 4-2 deficit and record a 5-4 victory over the Spokane Indians in front of 4,530 fans
AquaSox complete the comeback win over Spokane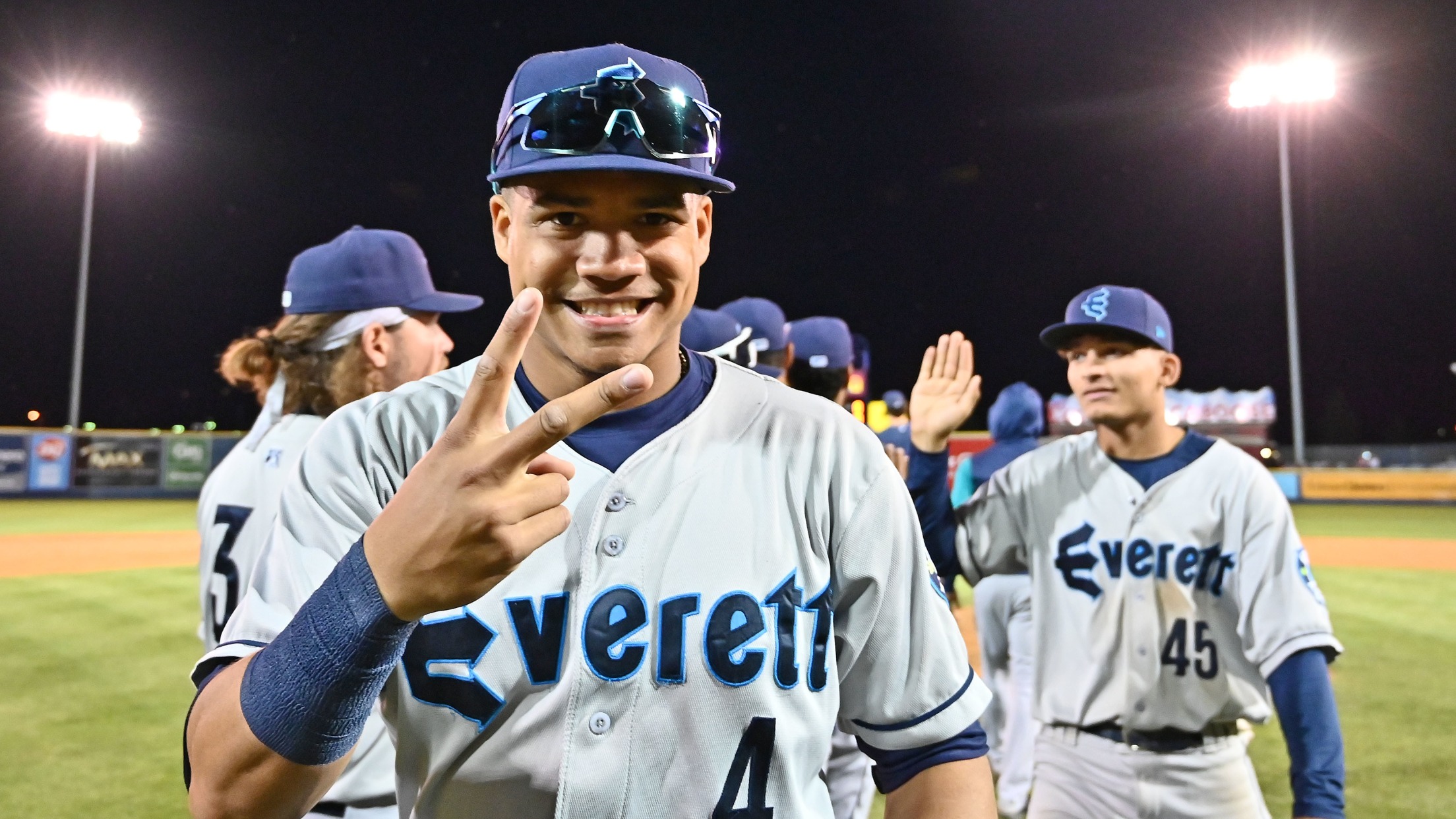 SPOKANE, WA: The AquaSox scored five times in the seventh inning for a come from behind victory on Friday night over the Spokane Indians. With a 7-5 win, the AquaSox move to 32-34 on the season. Trailing 4-1 heading into the seventh inning, Everett loaded the bases with one out.
Indians Edge AquaSox, 6-5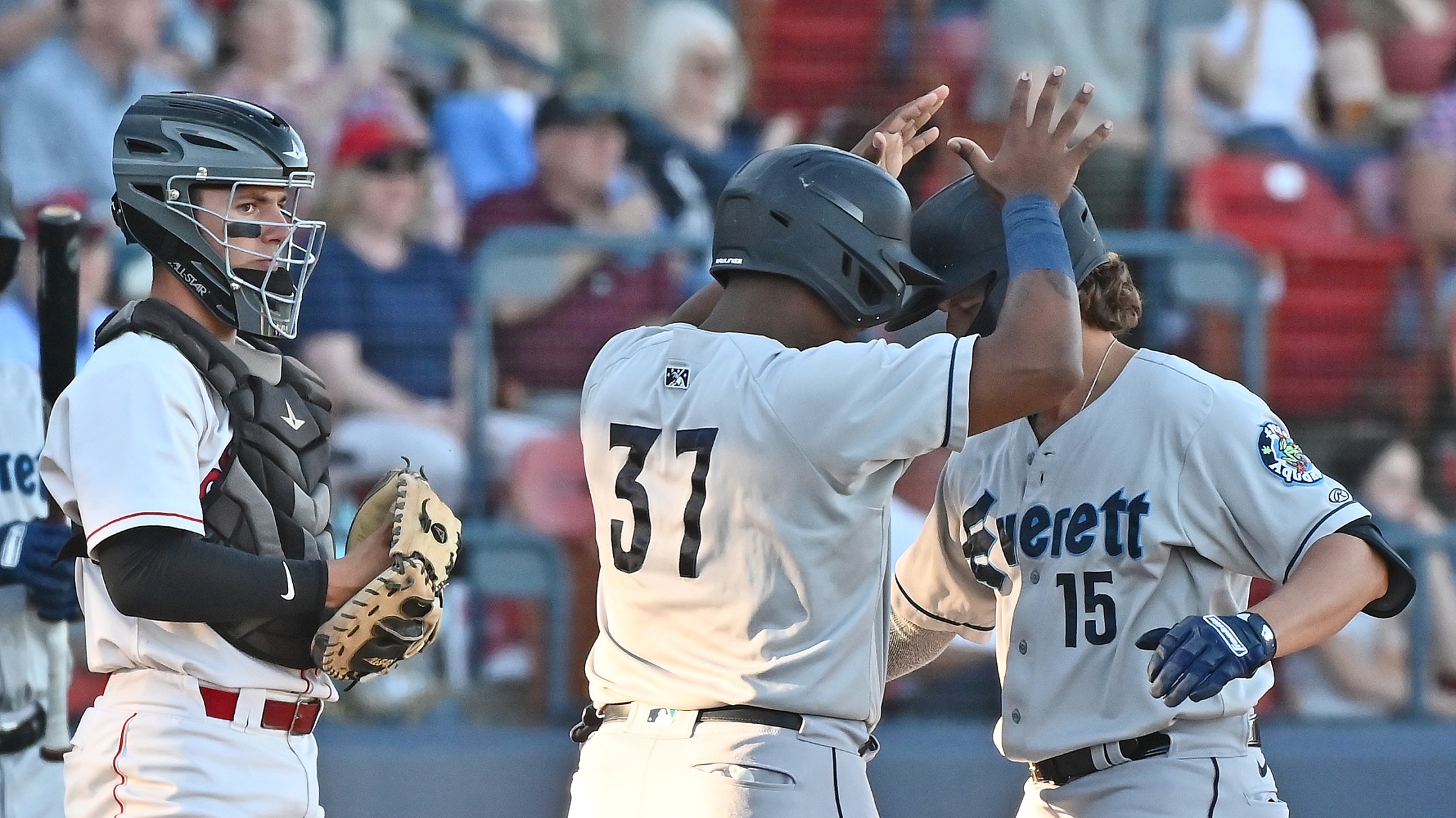 SPOKANE, WA: Mike Salvatore was 2-for-3 with a pair of home runs and three RBI, but it wasn't enough, as the Spokane Indians defeated the Everett AquaSox 6-5 before a crowd of 3,086 at Avista Stadium. Salvatore, the Seattle Mariners ninth round pick in 2019 out of Florida State University,
Indians Even Series against AquaSox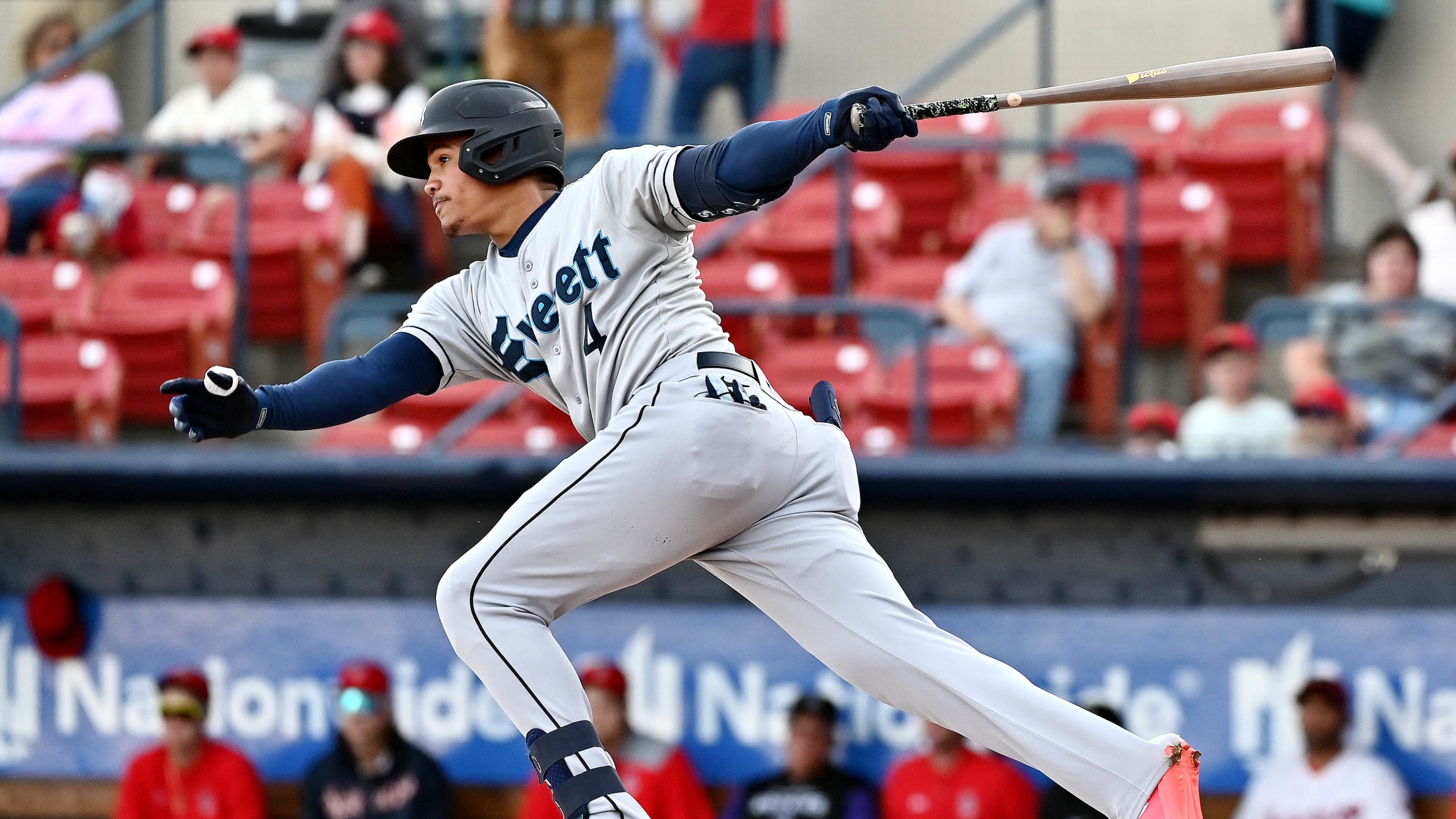 SPOKANE, WA: Bladimir Restituyo's sacrifice fly scored Julio Carreras as the Spokane Indians evened the six-game series against the AquaSox at a game apiece with a 9-8 win in 10 innings before a crowd of 2,702 at Avista Stadium. Spokane scored twice in the first inning as Carreras's fly ball
AquaSox Take Series Opener in Spokane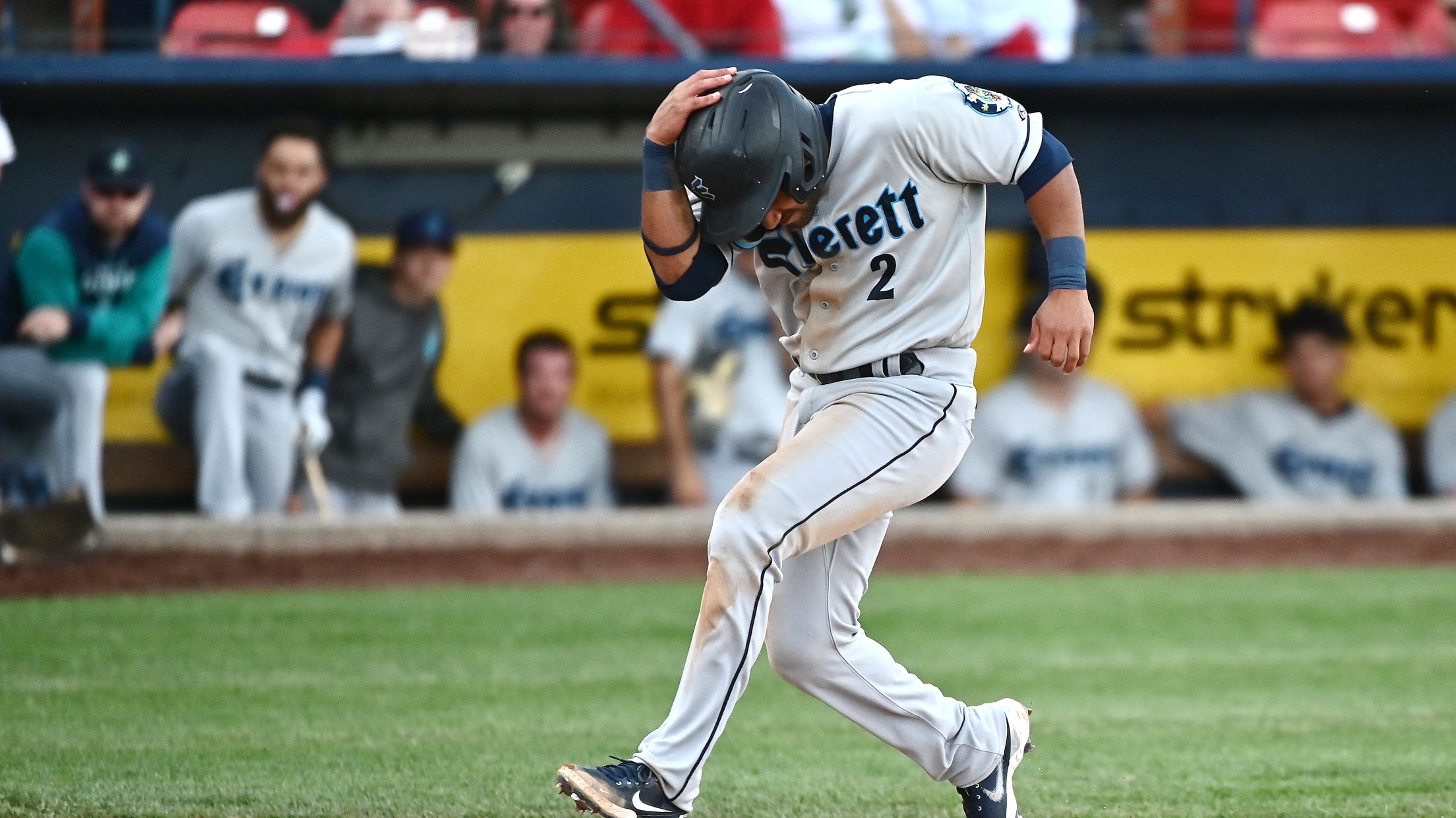 SPOKANE, WA: Victor Labrada (pictured above) and James Parker led the offense with two hits apiece as the Everett AquaSox won the opening game of a six-game series against the Spokane Indians, 7-6, before a crowd of 3,742 at Avista Stadium. With the win the AquaSox improved to 31-32 on
Frogs Fall Just Short on Father's Day Battle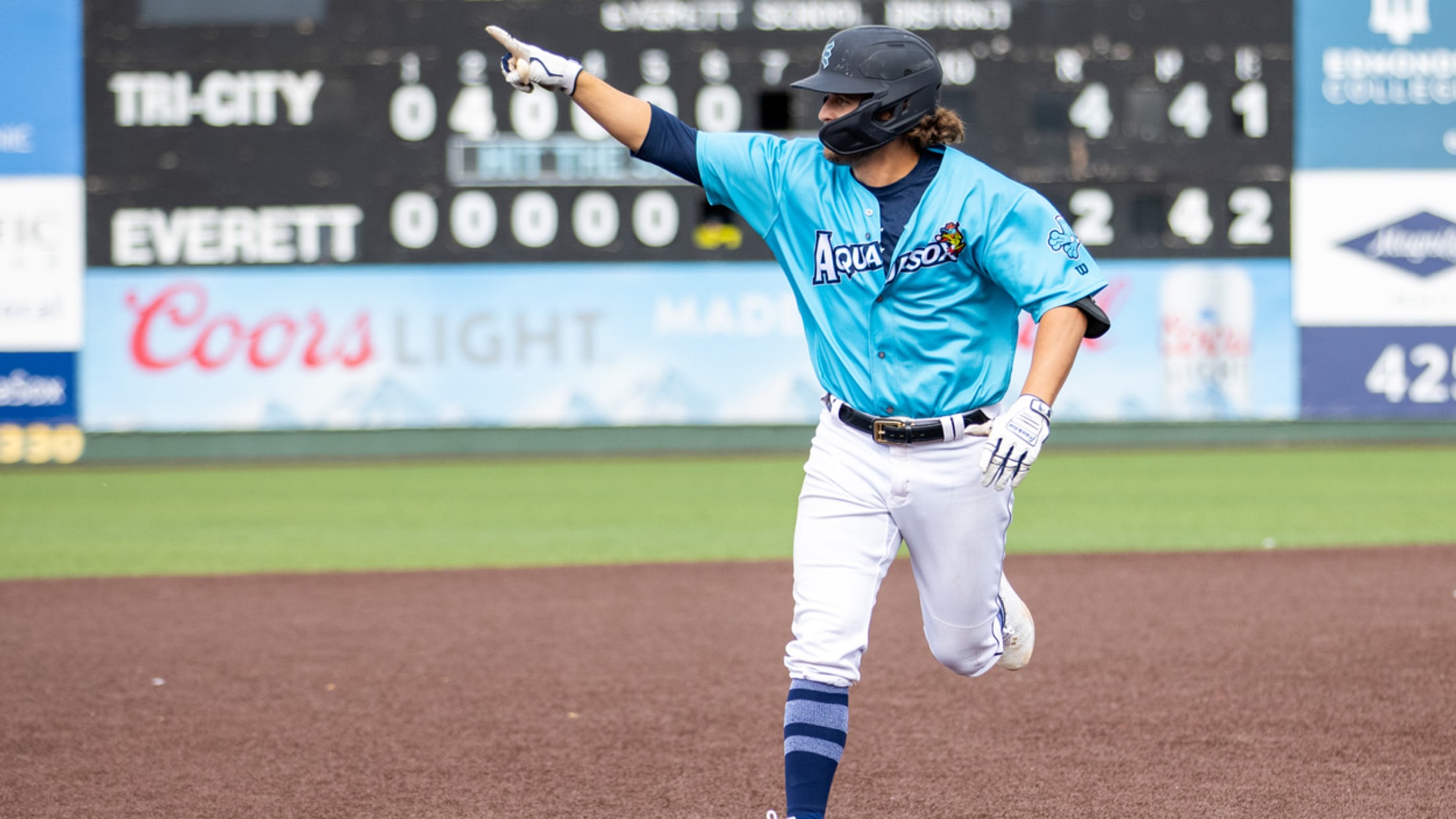 June 19, 2022 – EVERETT, WA: On a cloudy but dry Father's Day at Funko Field, the Everett AquaSox looked to secure a series win against the Tri-City Dust Devils. In a ten-run slugfest, the Frogs fell just short by a score of 6-4 in front of 3,005 fans. Everett
AquaSox Start a New Winning Streak on Star Wars Night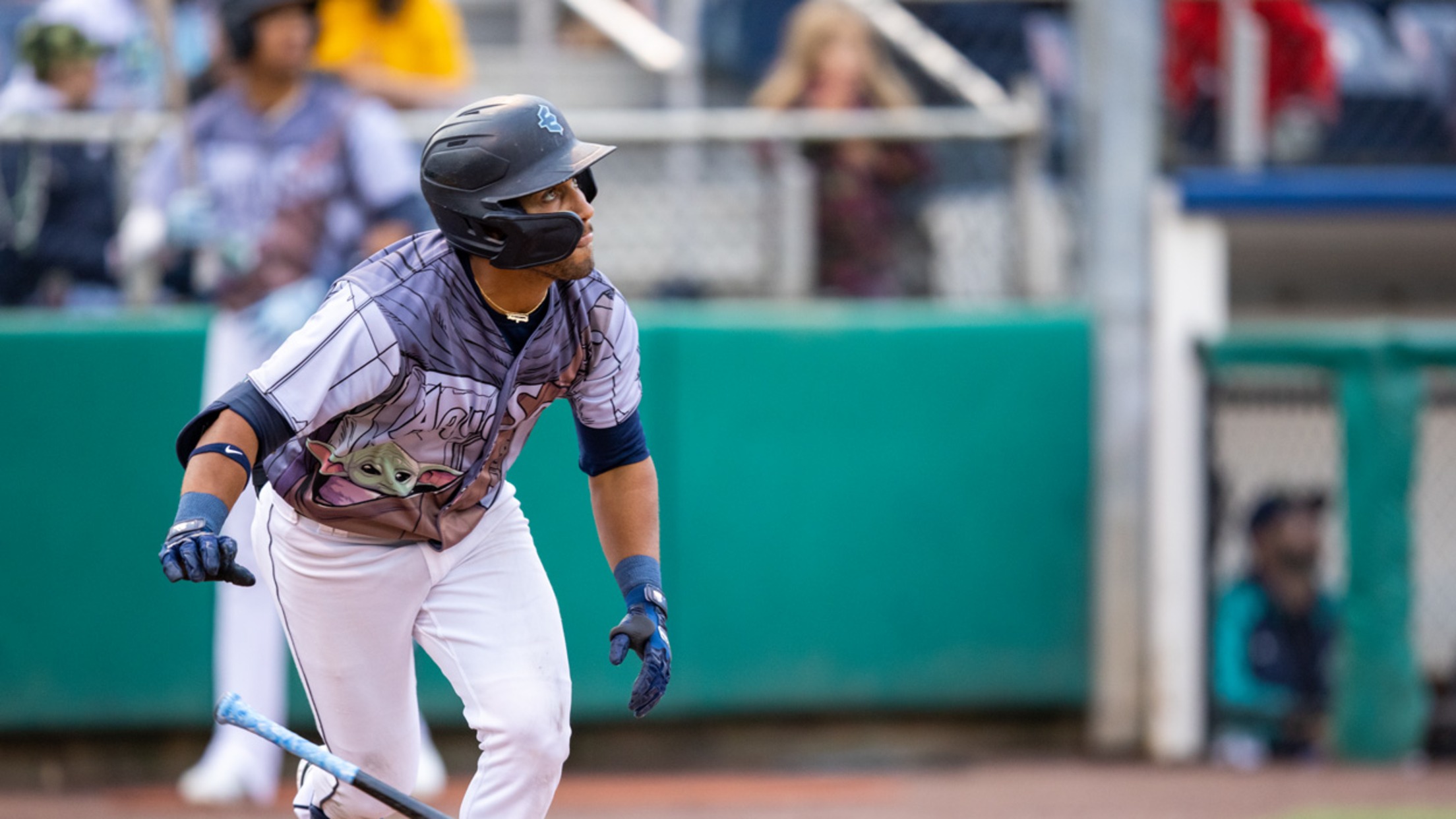 EVERETT, WASHINGTON: The AquaSox bats found the "force" tonight, knocking off Tri-City 5-3 and sending the Star Wars Night crowd of 2,857 home happy. Starting pitcher Prelander Berroa pitched five shutout innings allowing just three hits and striking out eight. With his performance, Berroa lowered his season ERA with Everett
Juan Mercedes flirts with No-No in loss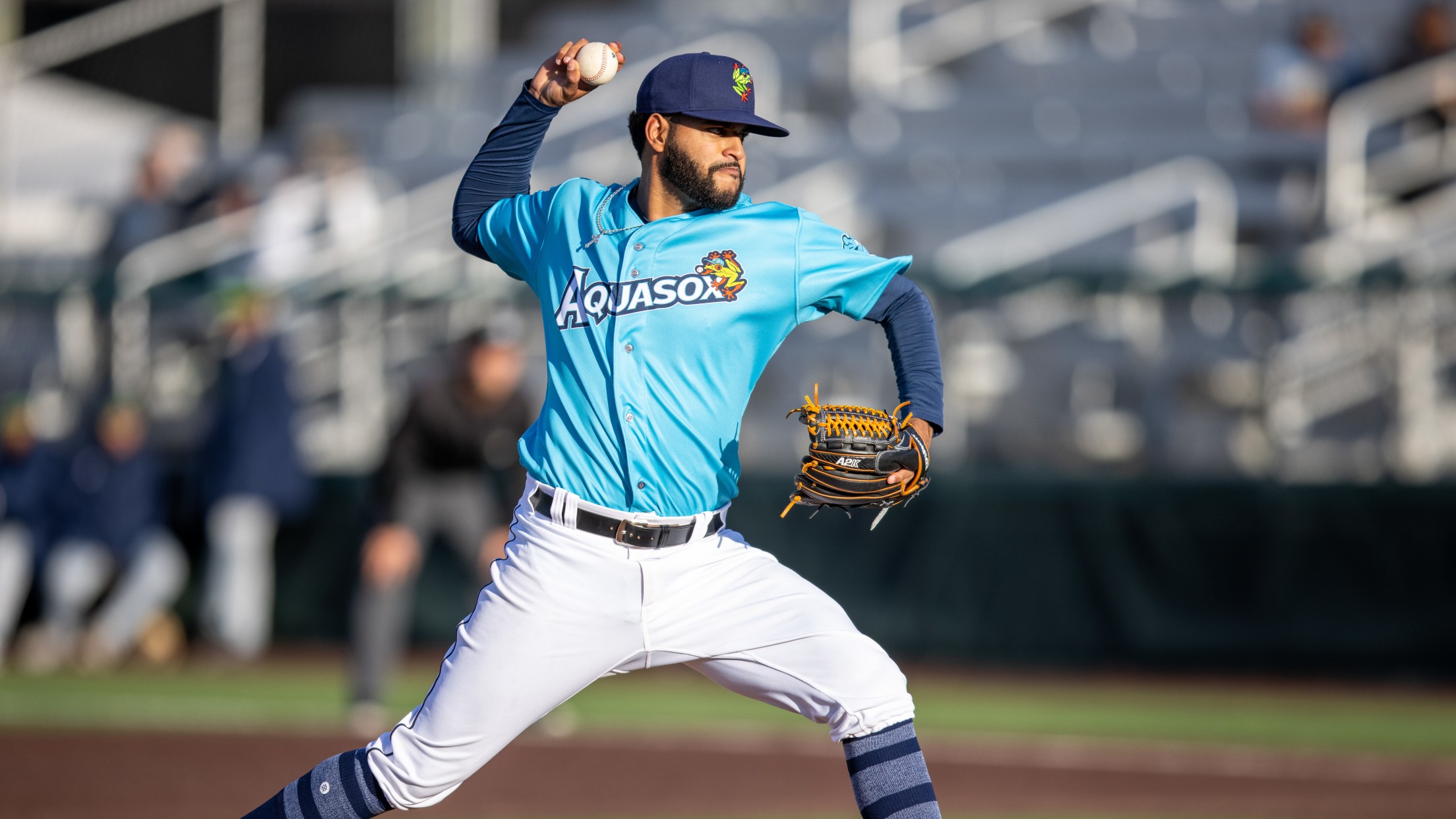 EVERETT, WASHINGTON: After a tough week for their starters, Everett needed Juan Mercedes to go deep into the game Friday and he did not disappoint. He carried a no-hitter through 4 2/3 before finally allowing a hit to Tri-City outfielder Edwin Yon. Mercedes allowed two more hits but kept the
Win Streak Comes To An End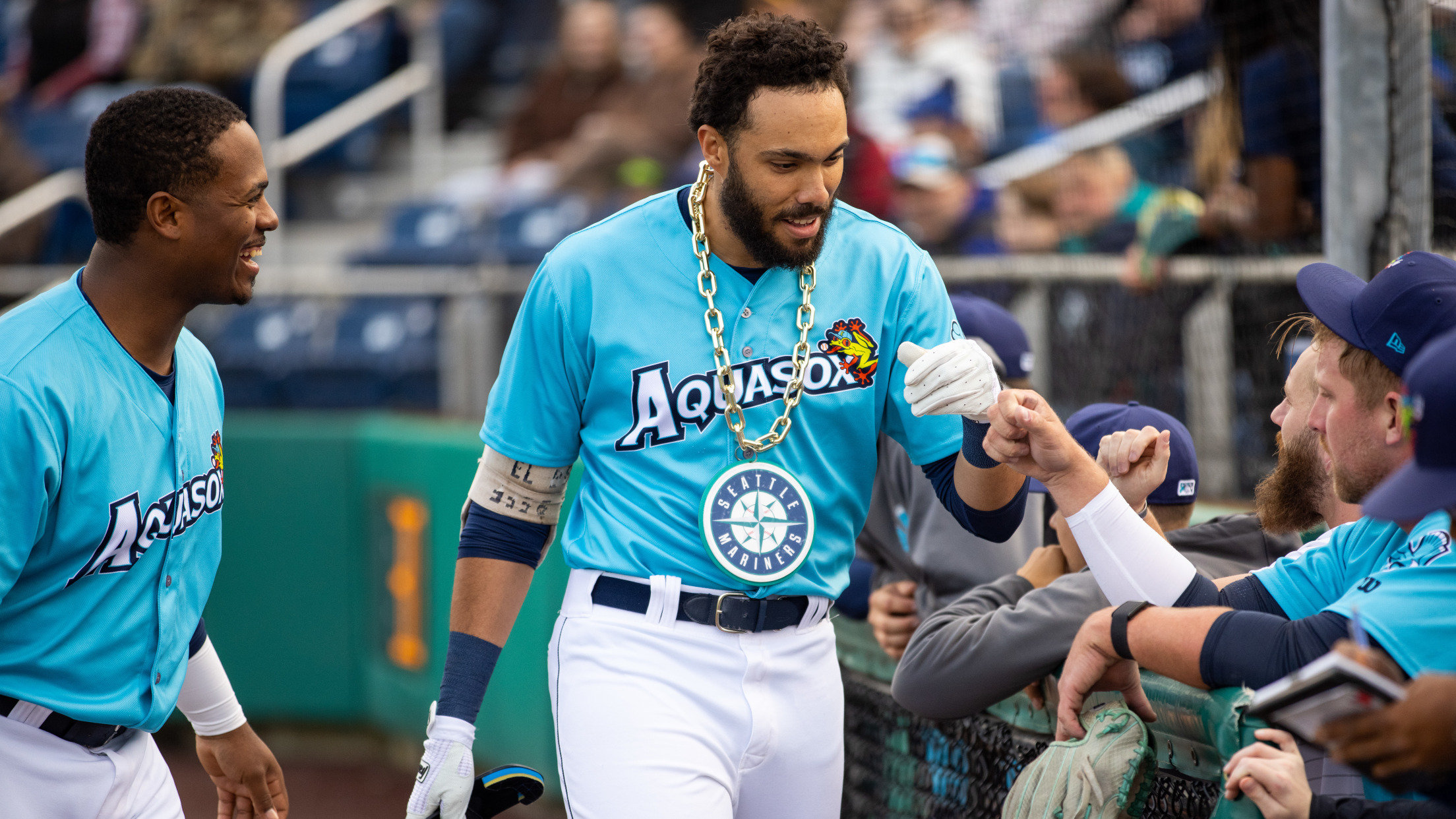 EVERETT, WASHINGTON: Going for a record tenth straight win, the AquaSox sent Jimmy Joyce to the hill. Joyce would strike out eight batters in four frames however he also walked five batters. The walks came back to hurt him as it put Everett in an early hole causing the offense
Star Wars Jersey Auction is Live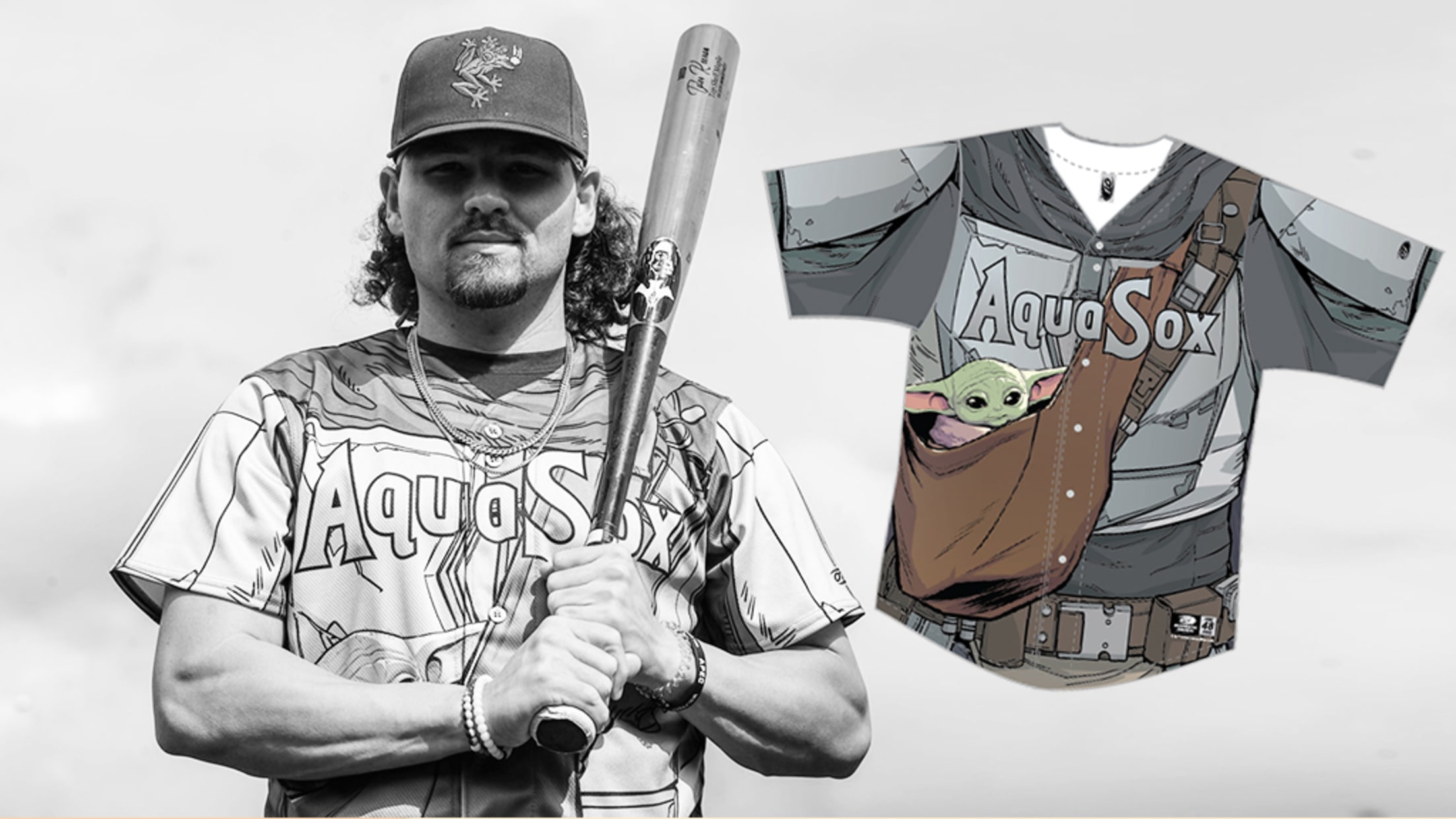 This Saturday, June 18, the Everett AquaSox will be wearing jerseys from out of this world. The grey top has a Mandalorian-theme look complete with Baby Grogu in the satchel. Bidding starts at $150.00 with each subsequent bid placed in $10.00 increments. Bidding will start at noon on Thursday, June
Andy Thomas Leads AquaSox To 9th Straight Win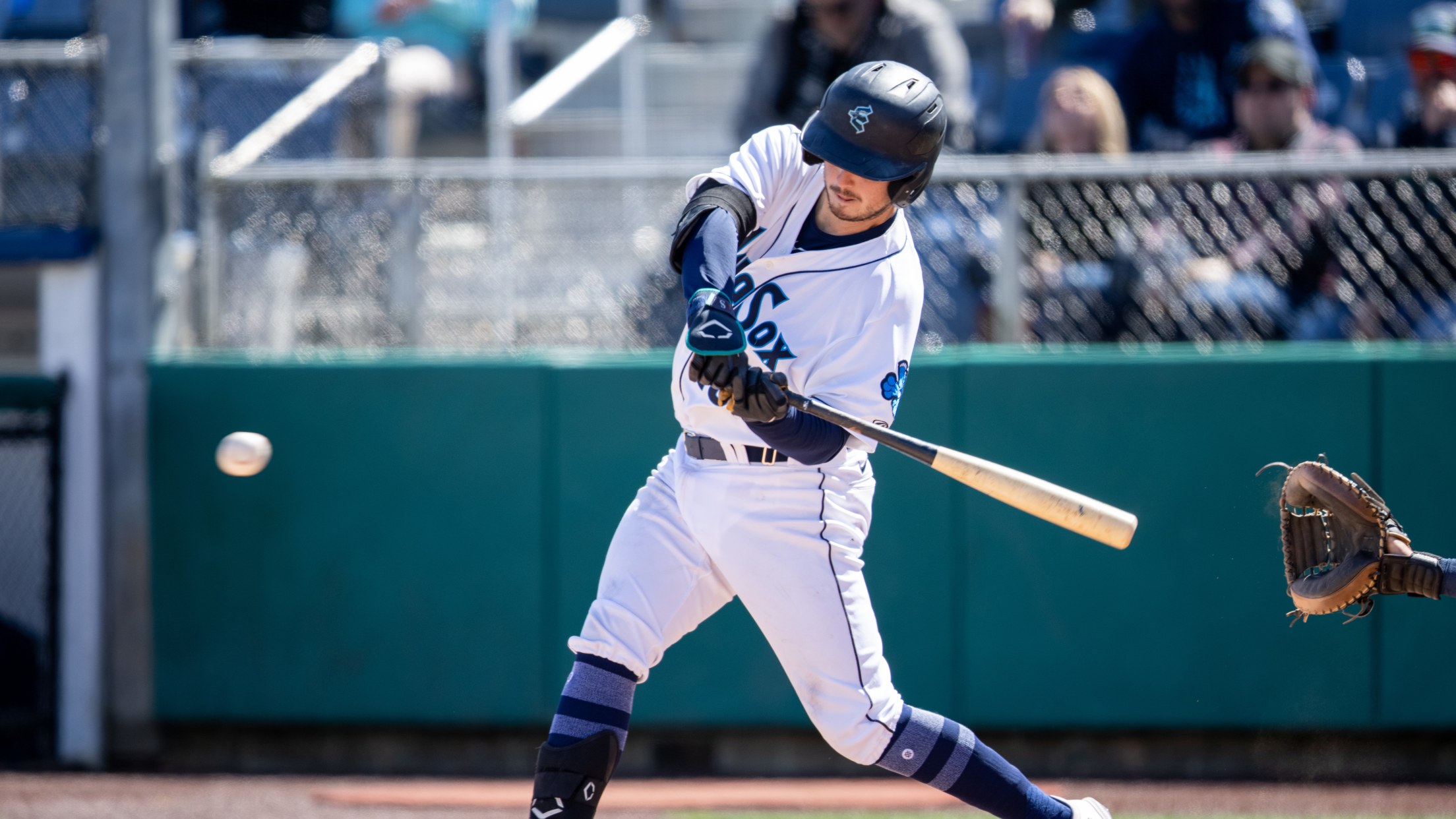 EVERETT, WASHINGTON: The AquaSox came into Wednesday's game looking to make history. Riding an eight-game win streak, they knew they could do something the franchise had never done before - make it nine. The offense fired up early as Spencer Packard lead off with a sharp single. A couple batters
Everett Defeats Tri-City 5-4, Winning Streak Now At Eight Games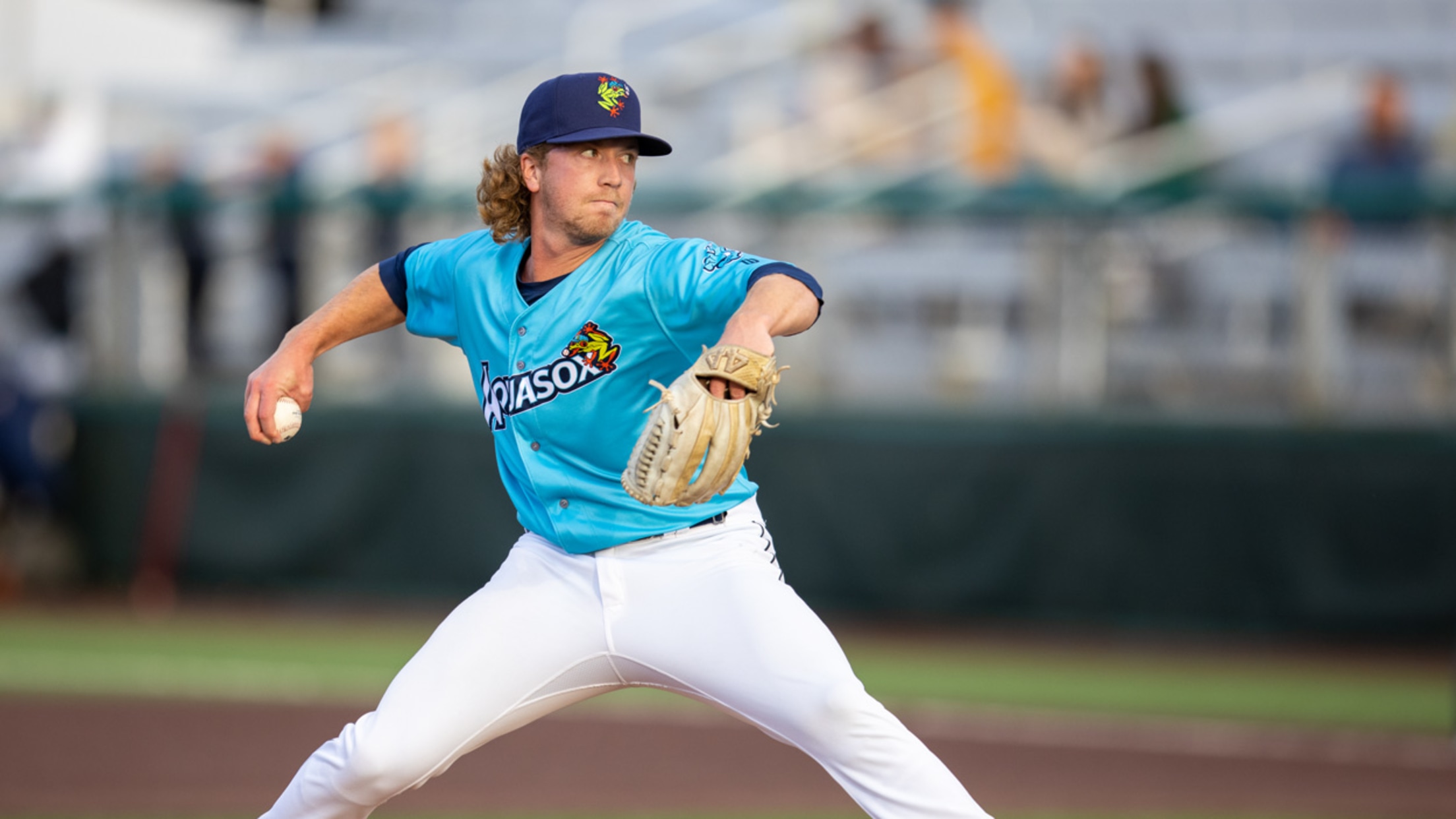 EVERETT, WASHINGTON: The AquaSox offense got started early as Justin Lavey would double in the bottom of the second scoring Dariel Gomez for an early 1-0 lead. The AquaSox offense would tack on four more runs in the bottom of the third thanks to a two-run double by Andy Thomas
AquaSox Bring Out The Brooms, Sweep Hillsboro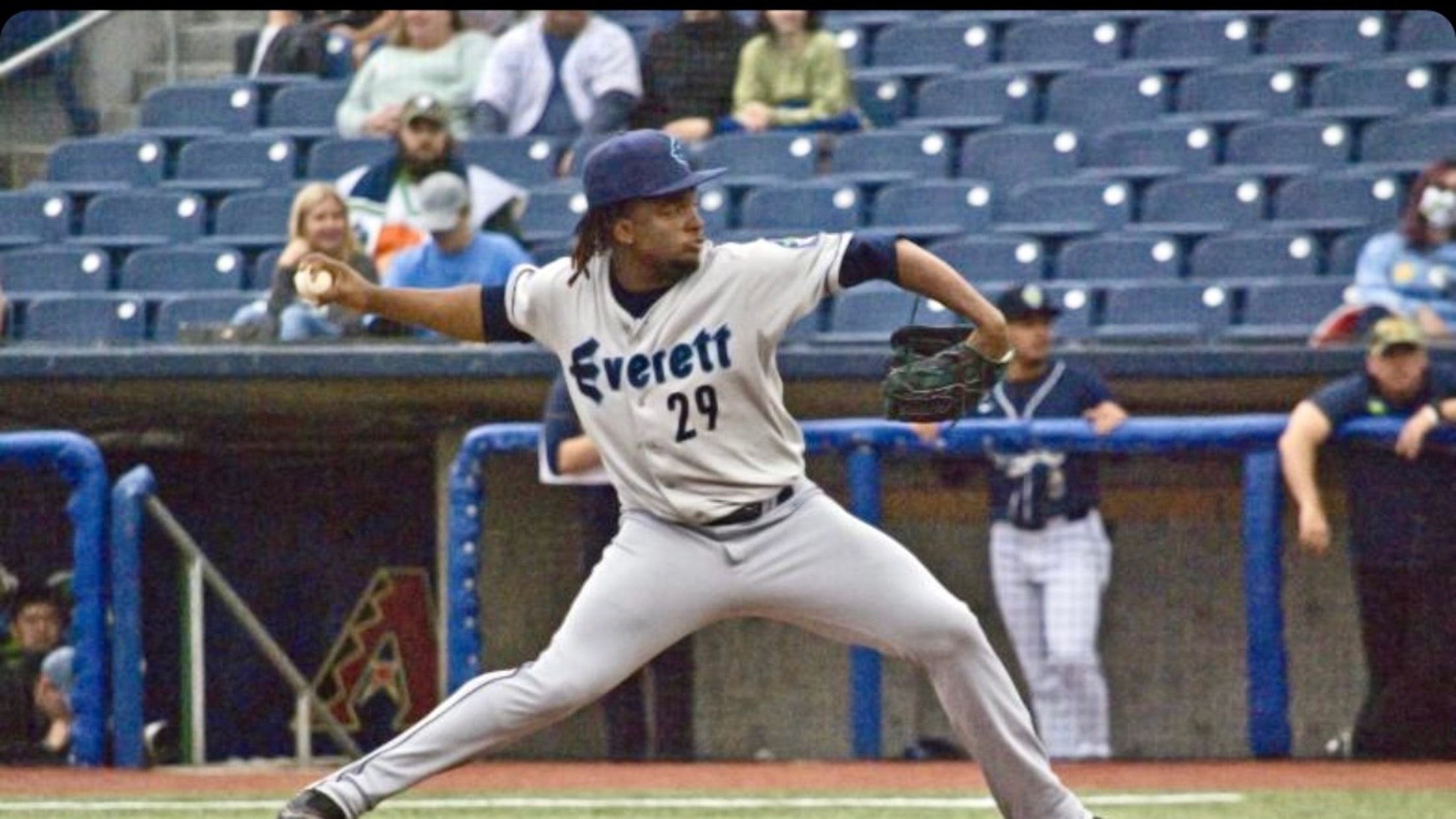 HILLSBORO, OREGON: Five pitchers combined for a five-hit shutout as the Everett AquaSox completed a six-game sweep of the Hillsboro Hops, winning their seventh consecutive game overall, 1-0. The game's lone run was scored in the top of the second inning. Victor Labrada led off the inning with a walk,
Winning Streak Extended To Six Games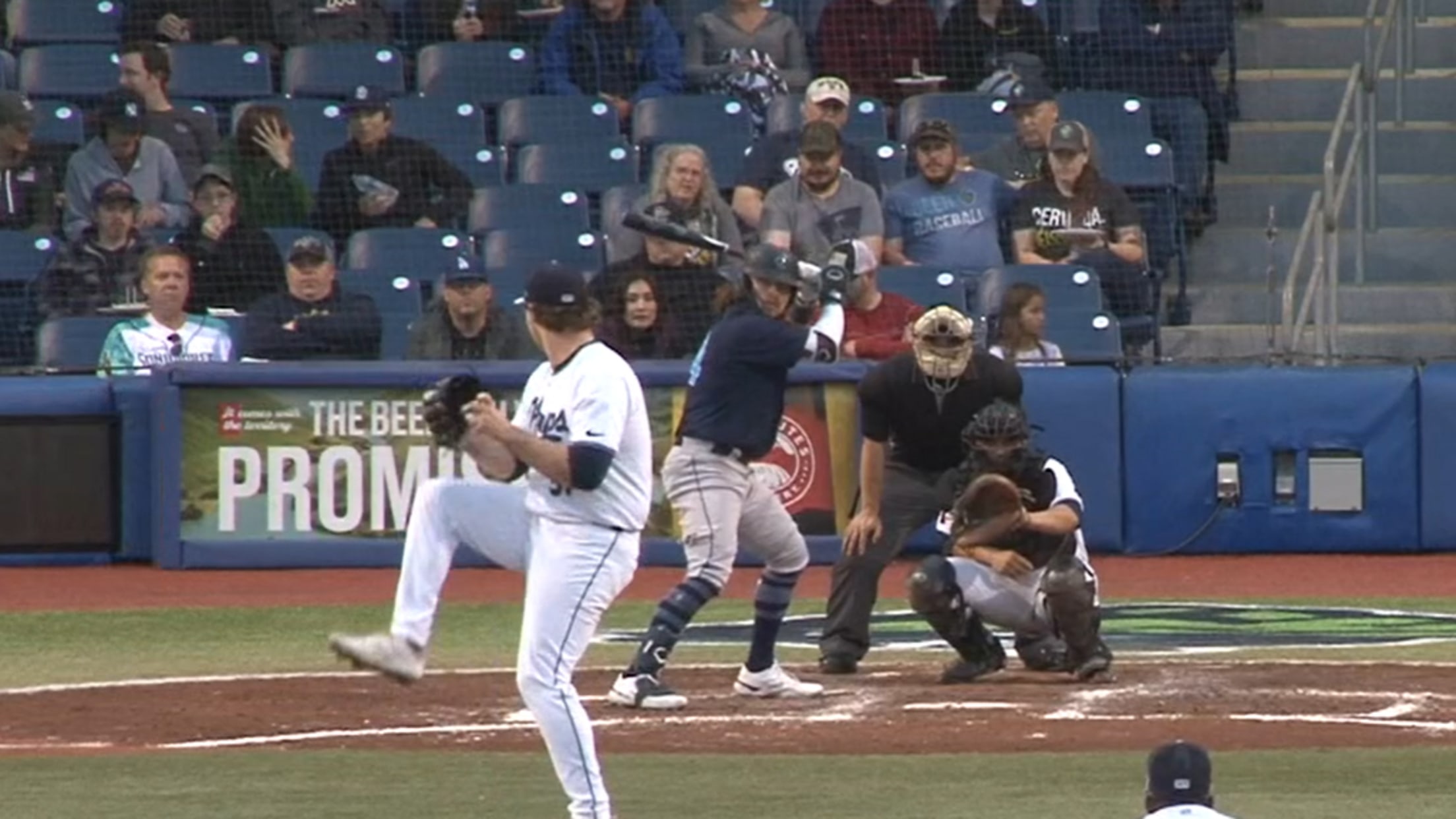 HILLSBORO, OR: The Everett AquaSox (26-29) struck for three first inning runs which was all the pitching staff needed on the way to their sixth straight win, defeating the Hillsboro Hops (26-28), 5-2. Spencer Packard led off the game with his ninth home run of the season, taking Jamison Hill's
Six Run Sixth Inning Leads To Fifth Straight Sox Win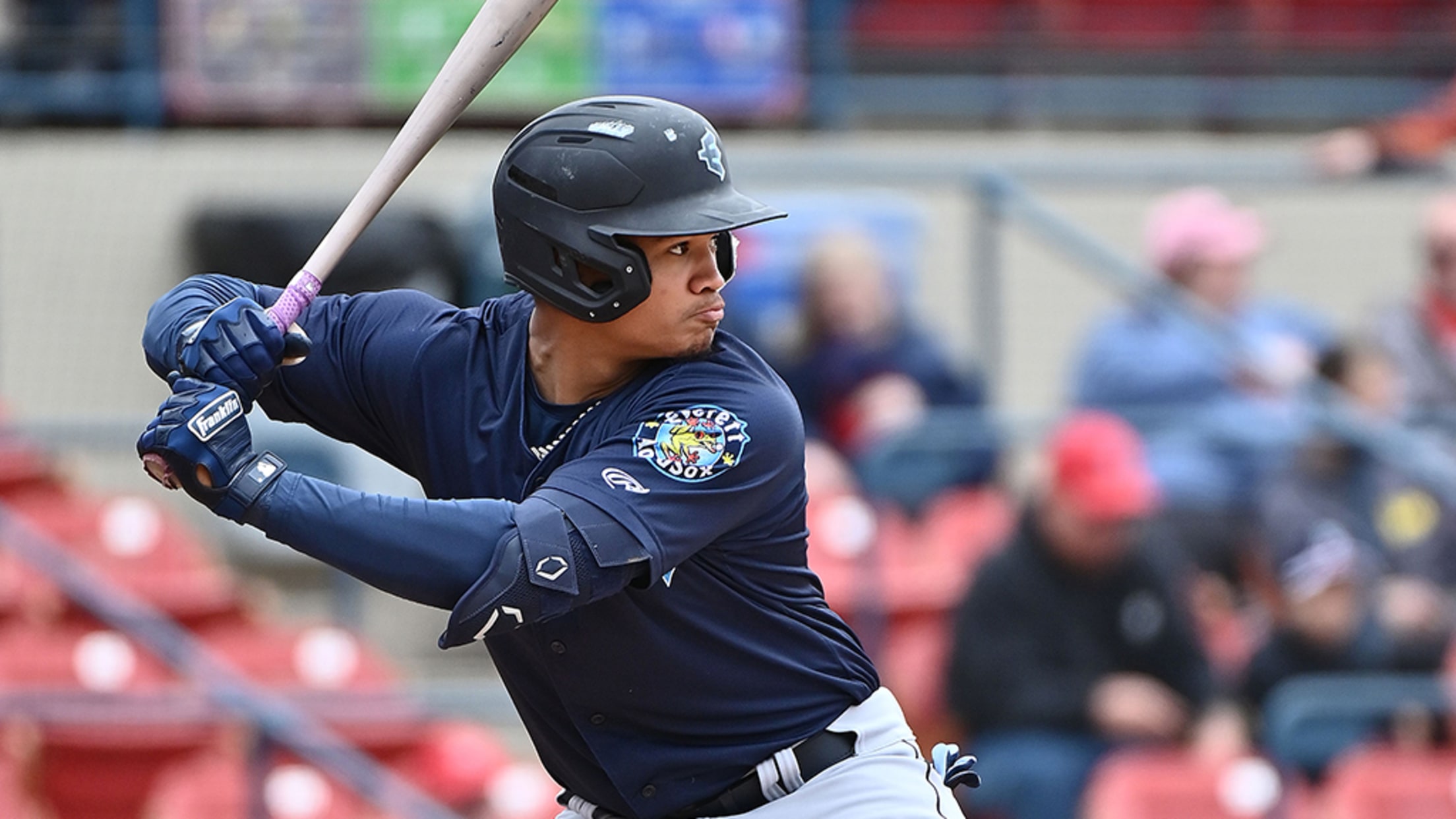 HILLSBORO, OR: A six-run sixth inning vaulted the Everett AquaSox (25-29) into the lead as they overcame a three-run deficit on the way to their fifth straight victory, defeating the Hillsboro Hops (26-27), 9-3 on a rain-soaked Friday afternoon. Hillsboro catcher Adrian Del Castillo drove in the game's first three
Everett Wins Fourth Straight Game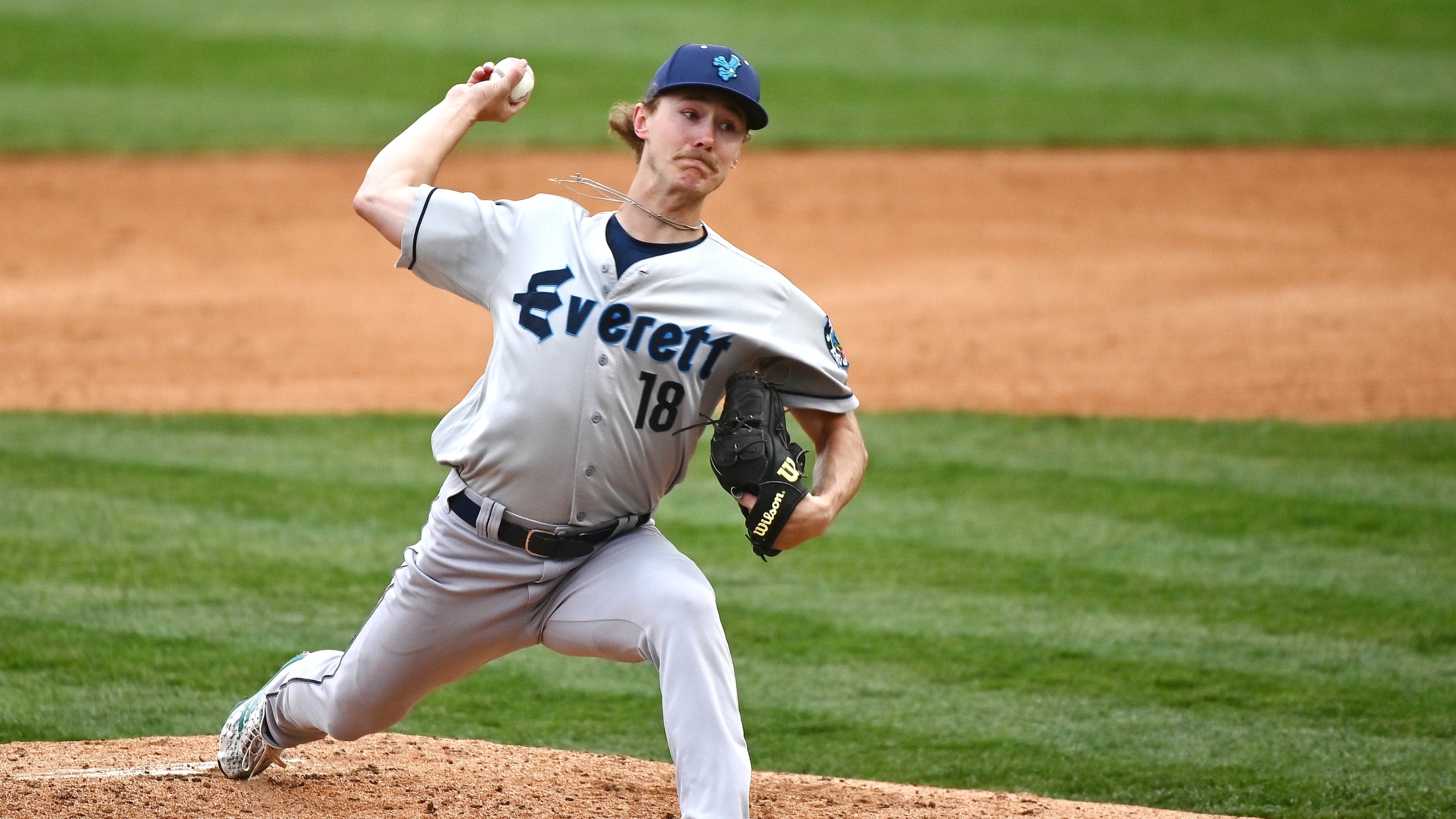 HILLSBORO, OR: Five consecutive AquaSox hitters reached base safely with two outs in the top of the ninth inning, scoring two go ahead runs as the Everett (24-29) defeated the Hillsboro Hops (26-26) for their fourth straight victory, 4-2. Hillsboro outfielder Neyfy Castillo returned to the Hops lineup for the
Sox Hop On Hillsboro Pitchers Never Look Back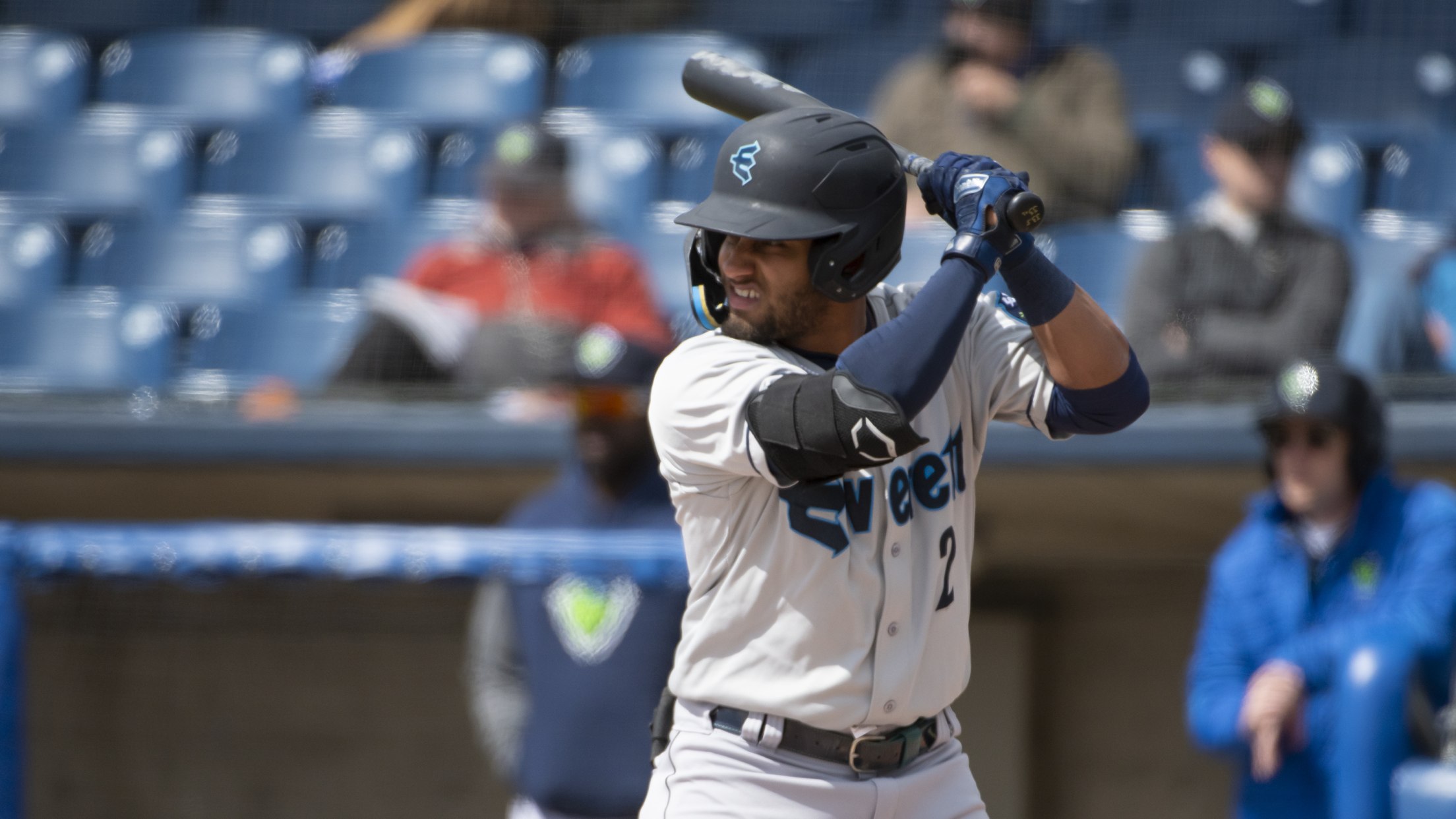 HILLSBORO, OR – The Everett AquaSox (23-29) scored three runs in the top of the first inning and never relinquished the lead on their way to their third straight victory, defeating the Hillsboro Hops (26-25), 8-4. Spencer Packard's walk and a Alberto Rodriguez double set the table early for the
Charlie Welch - The Man Behind The Mask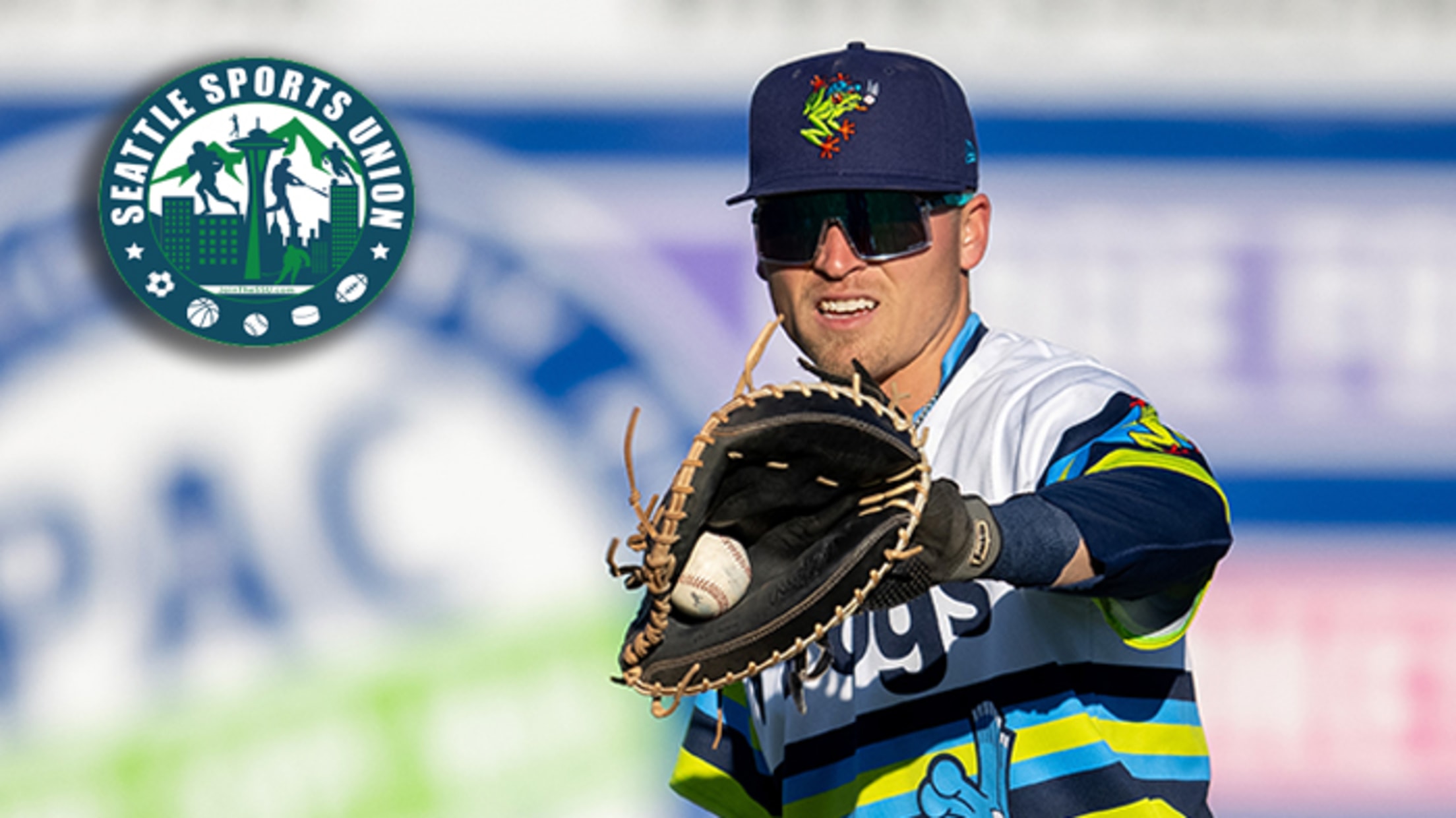 Charlie Welch was drafted by the Seattle Mariners in the 19th round of the 2021 Major League Baseball Draft, and was assigned to the ACL Mariners at the end of July that year and tore it up. During his time there, he hit a whopping .348 with an on-base percentage