Emeralds' Bats Blow Up In The Fifth Against Tri-City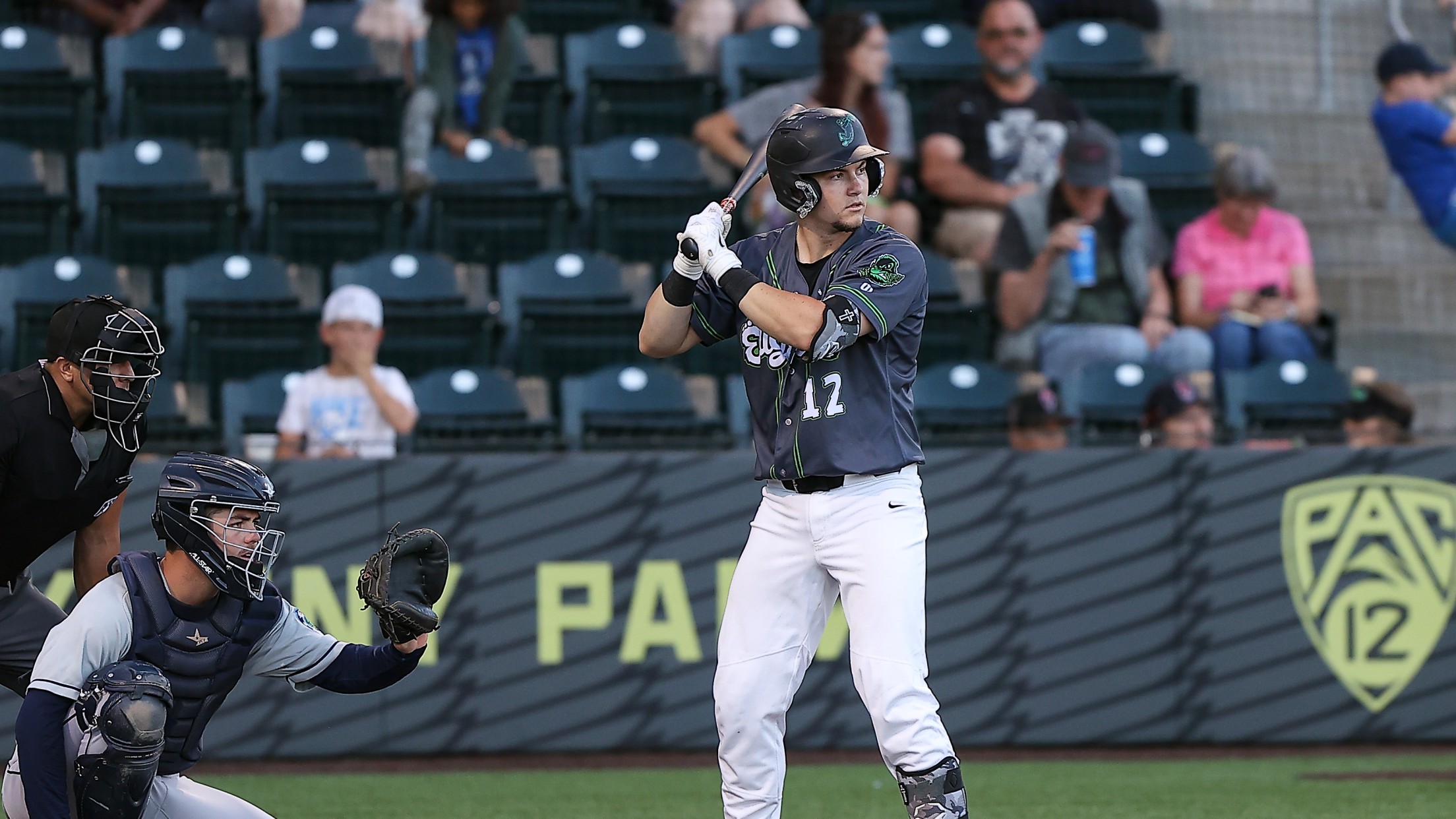 Emeralds' Bats Blow Up In The Fifth Against Tri-Cities An eight-run fifth inning would put the game away early for the Emeralds against the Tri-City Dust Devils 14-2. A pair of outfielders named Grant McCray and Jared Dupere were making their High-A Eugene debuts. The Emeralds knocked in the first
Emeralds' Bats Blow Up In The Fifth Against Tri-Cities
An eight-run fifth inning would put the game away early for the Emeralds against the Tri-City Dust Devils 14-2.
A pair of outfielders named Grant McCray and Jared Dupere were making their High-A Eugene debuts.
The Emeralds knocked in the first run of the game on an RBI groundout by RF Luis Matos in the first to drive in McCray for his first hit and run scored in his High-A debut 1-0.
Three innings later, DH Pat Bailey increased the Ems lead on a two-run home run with Matos on 3-0.
This is where the craziness began!
The Emeralds drove in eight runs in the fifth on an RBI double by SS Jimmy Glowenke to cash in 2B Simon Whiteman 4-0, an RBI single by Matos score McCray 5-0, an RBI single by Dupere to drive in Glowenke 6-0, a two-RBI double by Bailey to knock in Matos and Dupere 8-0, an RBI double by C Andy Thomas to cash in Bailey 9-0, an RBI single by 3B Luis Toribio to score Thomas 10-0 and an RBI double by Whiteman to drive in Toribio 11-0.
In the bottom half of the fifth, the Dust Devils drove in their first run of the game on an RBi groundout by LF Steven Rivas to allow CF Joe Stewart to score 11-1.
Two innings later, Tri-Cities drove in their second run of the game on an RBI groundout by 3B Christian Sepulveda to cash in RF Casey Dana 11-2.
But McCrary would answer back with a three-run home, his first in the High-A level along with his first set of RBI to finish the scoring 14-2.
In their High-A debuts, McCray went 3-6 1B, R, 1B, R & a three-run home run and Dupere went 1-5 RBI 1B, R.
The Ems will be on the hunt for the series win as they will have LHP Nick Zwack on the mound. First pitch is at 7:05 PM, 6:50 pregame show on 95.3 The Score.