Not Enough Runs To Pass Spokane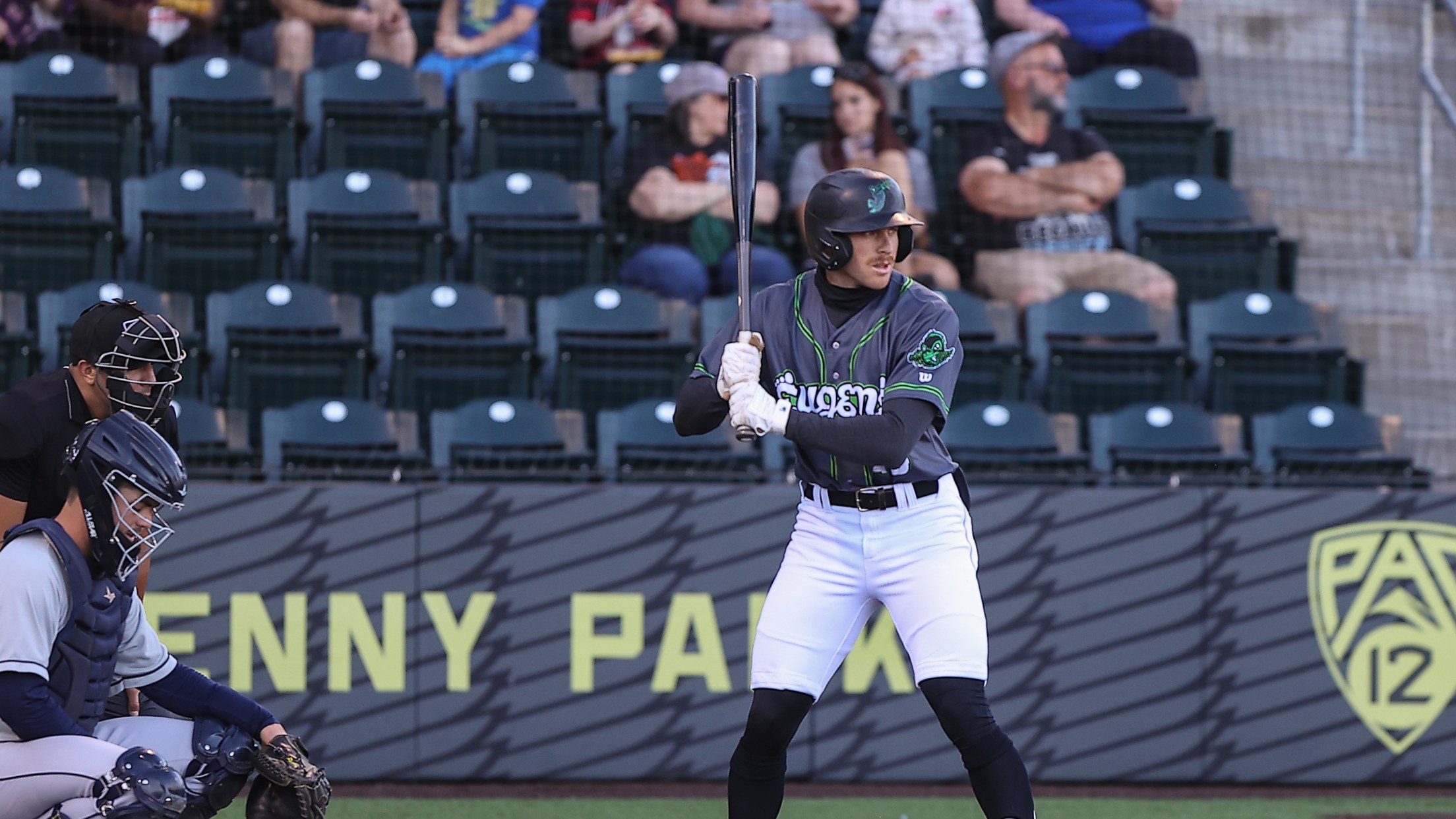 (Gary Breedlove)
The Emeralds were unable to even the series with the win against the Spokane Indians 6-2. First run of the game was scored in the second by the Indians on an RBI fielder's choice by C Ronaiker Palma 1-0. Two innings later, Emeralds' RF Vaun Brown hit a solo home
The Emeralds were unable to even the series with the win against the Spokane Indians 6-2.
First run of the game was scored in the second by the Indians on an RBI fielder's choice by C Ronaiker Palma 1-0.
Two innings later, Emeralds' RF Vaun Brown hit a solo home run to tie the game 1-1.
Brown connected for another RBI, but this time it would be with a single to give the Emeralds their only lead 2-1.
The lead would be short lived for the Emeralds as the Indians drove in two runs on an RBI groundout by CF Bladimir Restituyo and an RBI single by 2B Eddy Diaz in the fifth 3-2.
The Indians put the cherry on top by driving in three runs in the seventh on a two RBI single by Restituyo and an RBI single by RF Zac Veen 6-2.
The Emeralds will look to finish the series in a tie as they will have either RHP Landen Roupp or LHP Nick Zwack on on the mound tomorrow. First pitch is at 1:05 PM, 12:50 pregame show on 95.3 The Score.