Emeralds Fall Short Offensively Against Spokane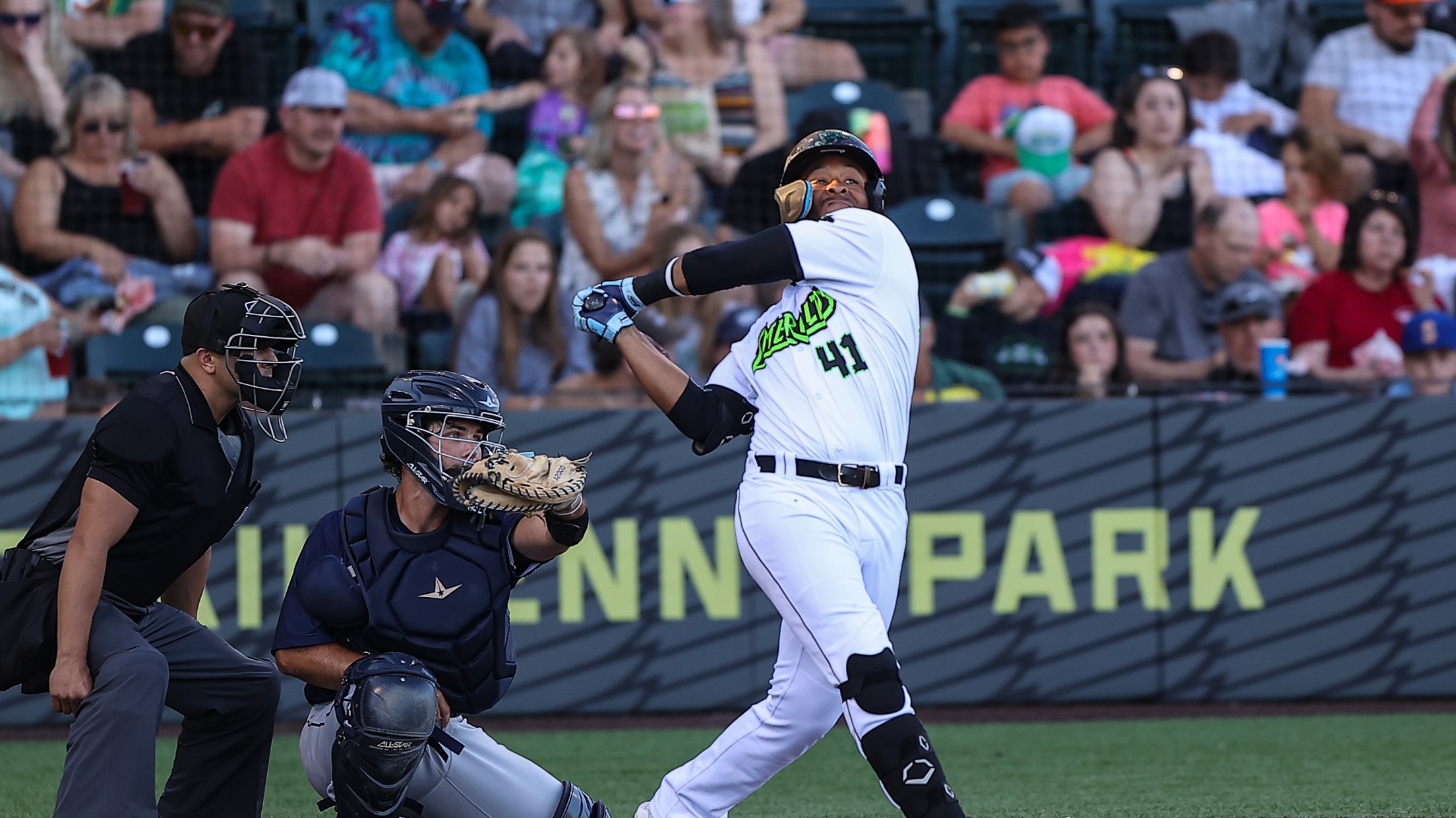 (Gary Breedlove)
The Spokane Indians got the better of the Emeralds offensively in game four of the series 8-4. The first set of runs were scored in the second inning on a two-run home run by C Hunter Goodman 2-0. It wasn't until the sixth inning that the Emeralds scored their first
The Spokane Indians got the better of the Emeralds offensively in game four of the series 8-4.
The first set of runs were scored in the second inning on a two-run home run by C Hunter Goodman 2-0.
It wasn't until the sixth inning that the Emeralds scored their first run of the game on an RBI groundout to third by SS Casey Schmitt to split the deficit 2-1.
Half an inning later, the Indians answered back with three more runs on a two-RBI single by SS Julio Carreras and an RBI walk by RF Roby Martin Jr. 5-1.
The Emeralds cut down the lead in the seventh on an RBI single by 2B Jimmy Glowenke and an RBI groundout by 1B Robert Emery 5-3.
In the bottom half of the seventh, an RBI fielder's choice by DH Zac Veen drove in an additional run to bring it back to a three-run lead 6-3.
Emeralds' CF Luis Matos cut the deficit to 6-4 after a solo home run in the eighth 6-4, but 3B Mateo Gil finished the game on a two-run home run 8-4.
If the Emeralds want to win the series, they will have to start by winning tomorrow's game as they will have LHP Nick Swiney on the mound tomorrow. First pitch is at 6:35 PM, 6:20 pregame show on 95.3 The Score.