Emeralds Power Their Way to Game Three Victory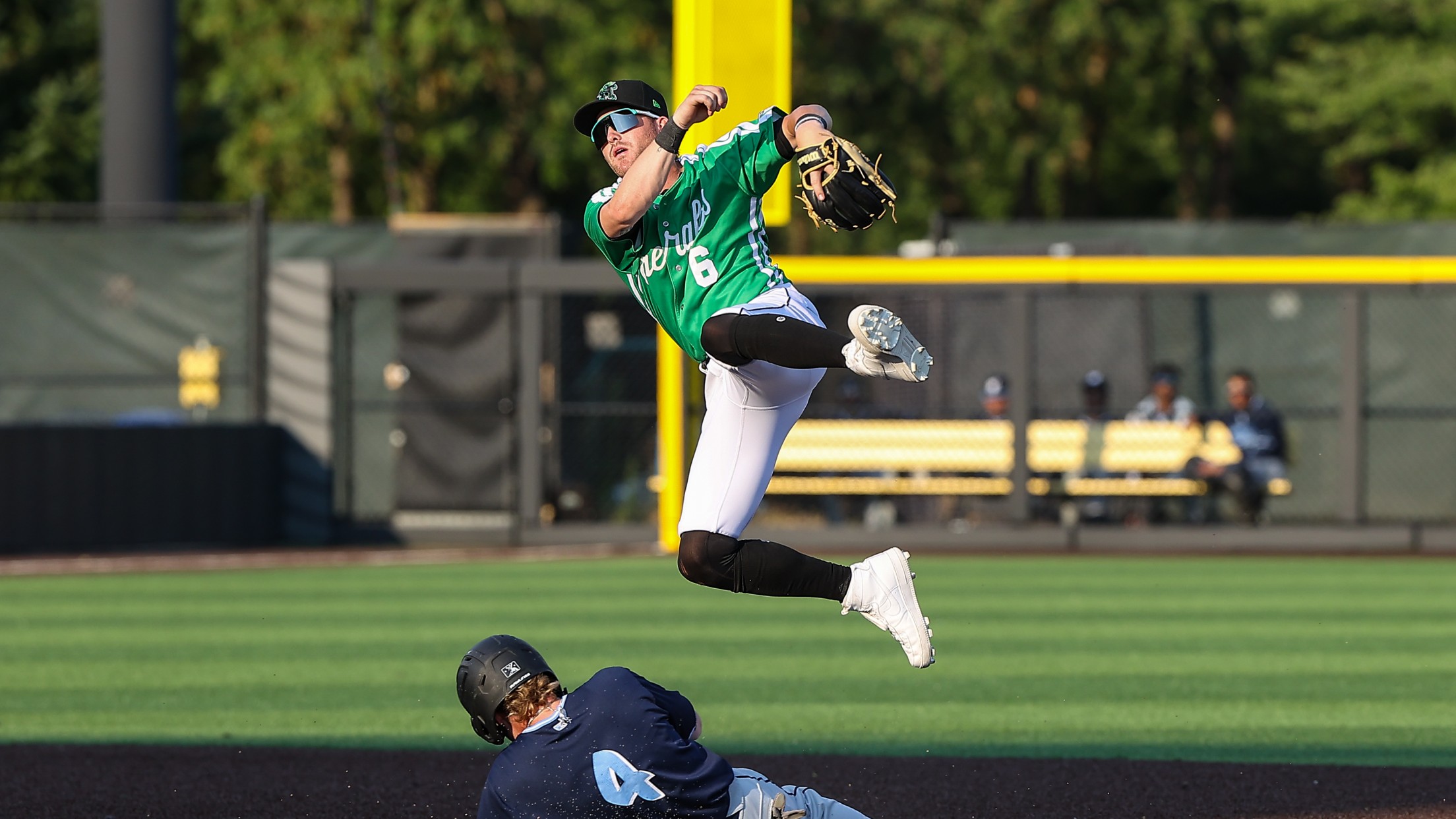 (Gary Breedlove)
Late-game home runs assist the Emeralds to win game three of the series against the Spokane Indians 8-2. First run of the game was scored by the Indians on an RBI single by SS Julio Carreras to give them the 1-0 lead. Three innings later, the Emeralds took their first
Late-game home runs assist the Emeralds to win game three of the series against the Spokane Indians 8-2.
First run of the game was scored by the Indians on an RBI single by SS Julio Carreras to give them the 1-0 lead.
Three innings later, the Emeralds took their first lead of the game on an RBI single by LF Jairo Pomares and an RBI hit by pitch by 2B Jimmy Glowenke 2-1.
Half an inning later, Indians' DH Colin Simpson tied the game up on a solo home run to right field 2-2.
The Emeralds recaptured the lead on a three-run home run by Glowenke in the sixth 5-2.
Another home run would be hit by Emeralds' RF Vaun Brown to increase their lead 7-2 in the seventh.
Brown also drove in the last run of the game on an RBI fielder's choice in the eighth inning to put the icing on the cake 8-2.
Emeralds' pitching struck out a total of 15 Indians, the second highest amount in the 2022 season.
The Emeralds will be back in action tomorrow as they will have RHP Mason Black on the mound tomorrow to attempt to increase their lead to 3-1. First pitch is at 7:05 PM, 6:50 pregame show on 95.3 The Score.