Emeralds Fall On July Fourth Series Opener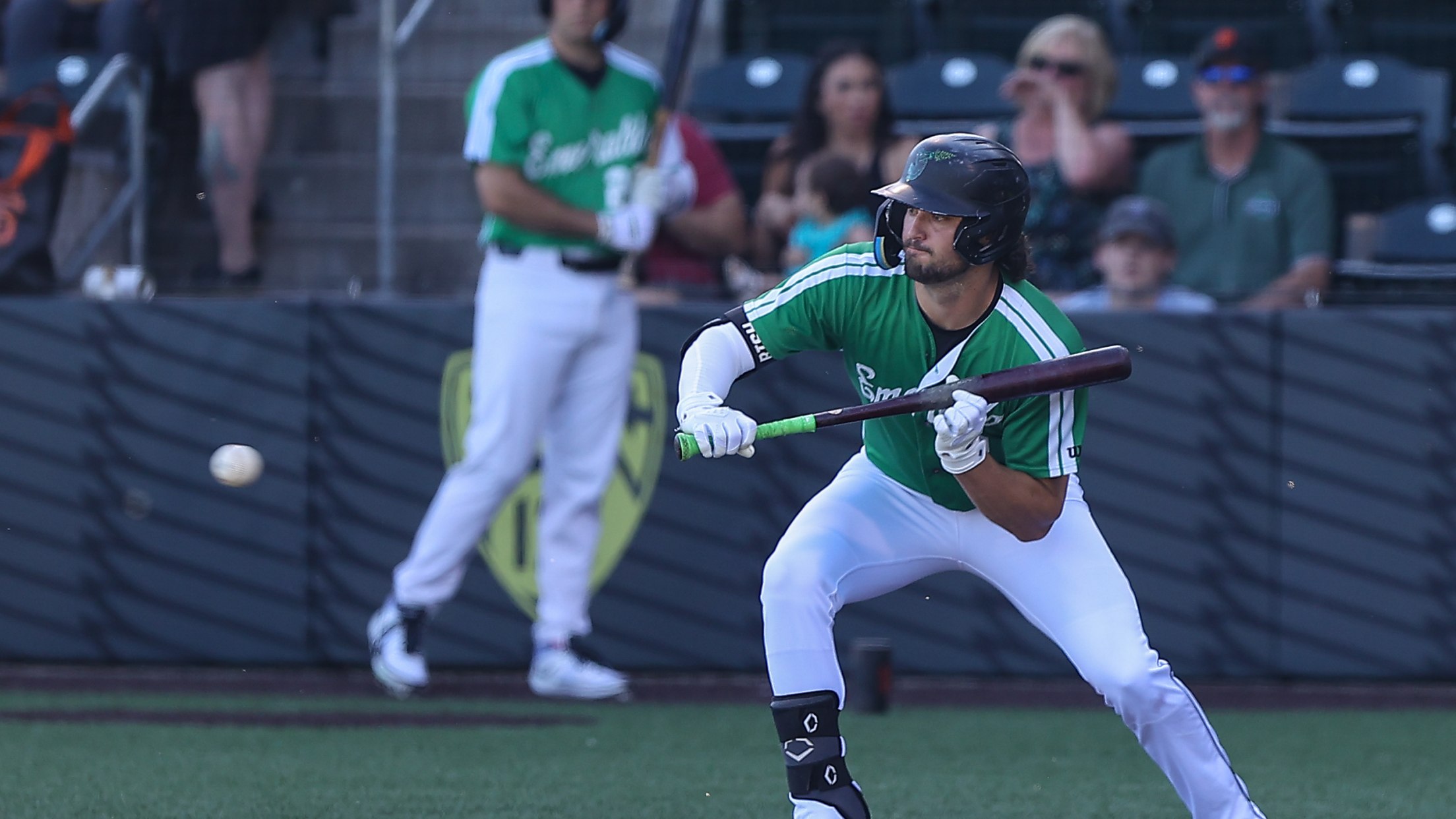 The Emeralds were unable to seal the series opener against the Hillsboro Hops 5-3. Right out of the gate, Emeralds' CF Hunter Bishop hit a solo home run to give them the lead 1-0. But in the bottom of the first, Hops' 2B Ryan Bliss tied up the score with
The Emeralds were unable to seal the series opener against the Hillsboro Hops 5-3.
Right out of the gate, Emeralds' CF Hunter Bishop hit a solo home run to give them the lead 1-0.
But in the bottom of the first, Hops' 2B Ryan Bliss tied up the score with the first pitch he saw along with an RBI groundout by C Caleb Roberts 2-1.
Hillsboro added more runs on the board on an RBI single by RF Fox Semones, then an RBI groundout by SS Jordan Lawlar to increase their lead to 4-1.
In the fourth, 1B Luis Toribio drove in two on a RBI double to score LF Jairo Pomares and 3B Carter Aldrete 4-3.
The final run of the game was scored on an RBI sacrifice fly by LF Channy Ortiz to drive in CF Neyfy Castillo 5-2.
The Emeralds will have the day off tomorrow but will be back in action on Wednesday. First pitch at 7:05, 6:50 pregame show on 95.3 The Score.