Emeralds Go Back-To-Back Walk Off Winners Against Spokane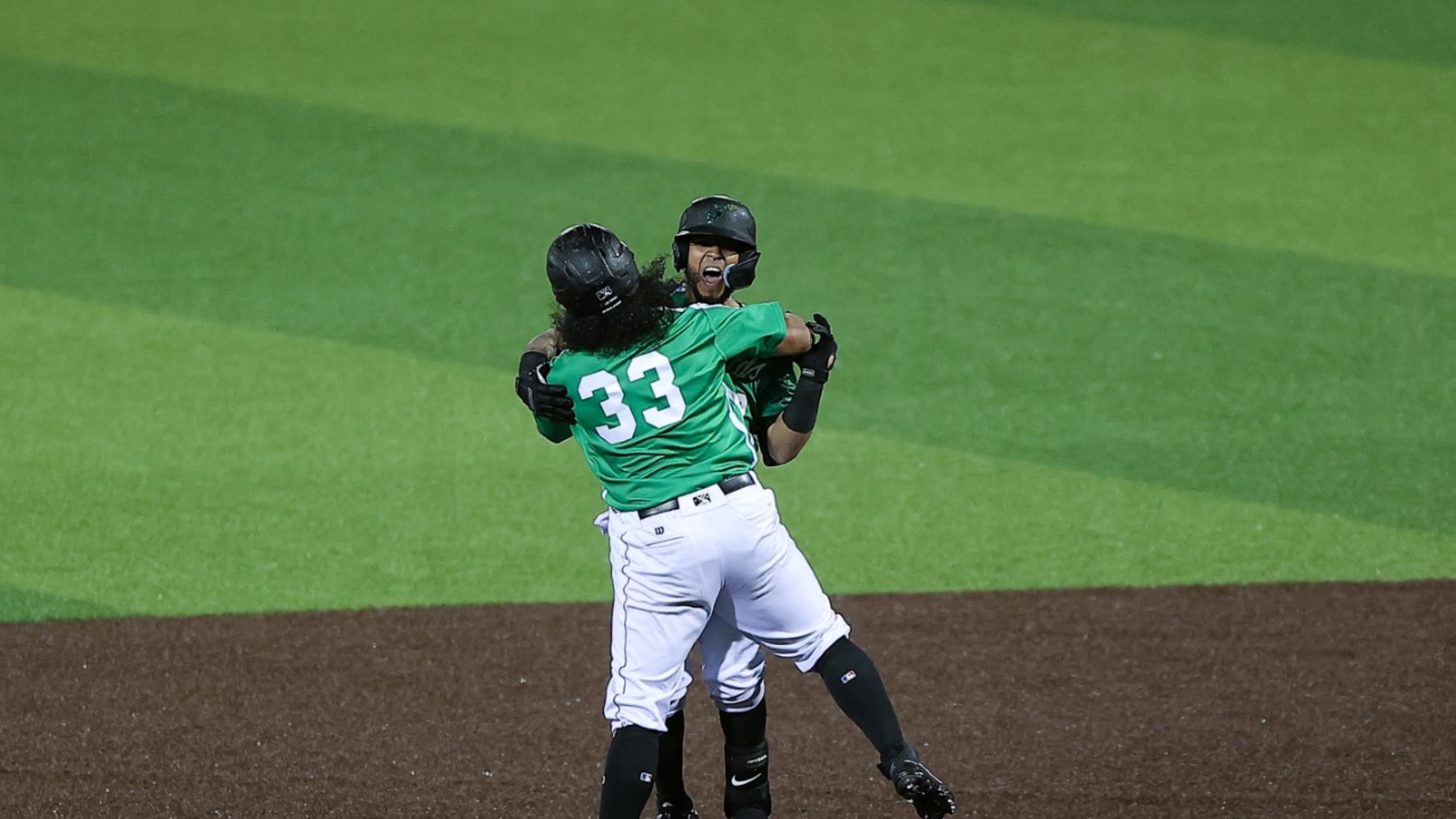 The Emeralds capture a 3-0 lead in the series by another walk-off winner against the Spokane Indians 6-5. It would be no score for the first four innings with Indians LHP Evan Shawver throwing 5 ⅔ no-hit innings. Emeralds' RHP Ryan Murphy balked in the first run of the game
The Emeralds capture a 3-0 lead in the series by another walk-off winner against the Spokane Indians 6-5.
It would be no score for the first four innings with Indians LHP Evan Shawver throwing 5 ⅔ no-hit innings.
Emeralds' RHP Ryan Murphy balked in the first run of the game to give the Indians the lead 1-0.
The Indians increased their lead with a solo home run by LF Colin Simpson in the sixth inning 2-0.
In the eighth inning, the Emeralds scored their first run of the game by an RBI single by RF Ghordy Santos to drive in 2B Simon Whiteman to split the deficit 2-1.
On an RBI single by SS Casey Schmitt, he cashed in Santos and DH Hunter Bishop to catch their first lead of the game in the same inning 3-2.
The lead was given up by RHP Brett Standlee in the ninth inning with an RBI double by C Ronaiker Palma to cash in 1B Grant Lavigne 3-3.
With the game being tied, it would go to extras.
In the tenth inning, the Indians got the lead on an RBI sacrifice fly ball to center to bring in SS Nic Kent 4-3.
To keep the game going, the Emeralds tied it back up by an RBI double by Bishop to score Whiteman 4-4.
The Indians continued to fight back as they scored on an RBI single by LF Robby Martin Jr. to cash in RF Zac Veen in the eleventh 5-4.
In the bottom half of the inning, the Emeralds were able to walk it off on an RBI single by C Rodolfo Bone to bring in Schmitt and 3B Carter Aldrete 6-5.
The Emeralds will be back in action as they will start RHP Mason Black against RHP Will Ethridge. First pitch is at 6:35 PM, 6:20 PM pregame show on 95.3 The Score and MiLB.TV.