Emeralds Walk It Off Against Spokane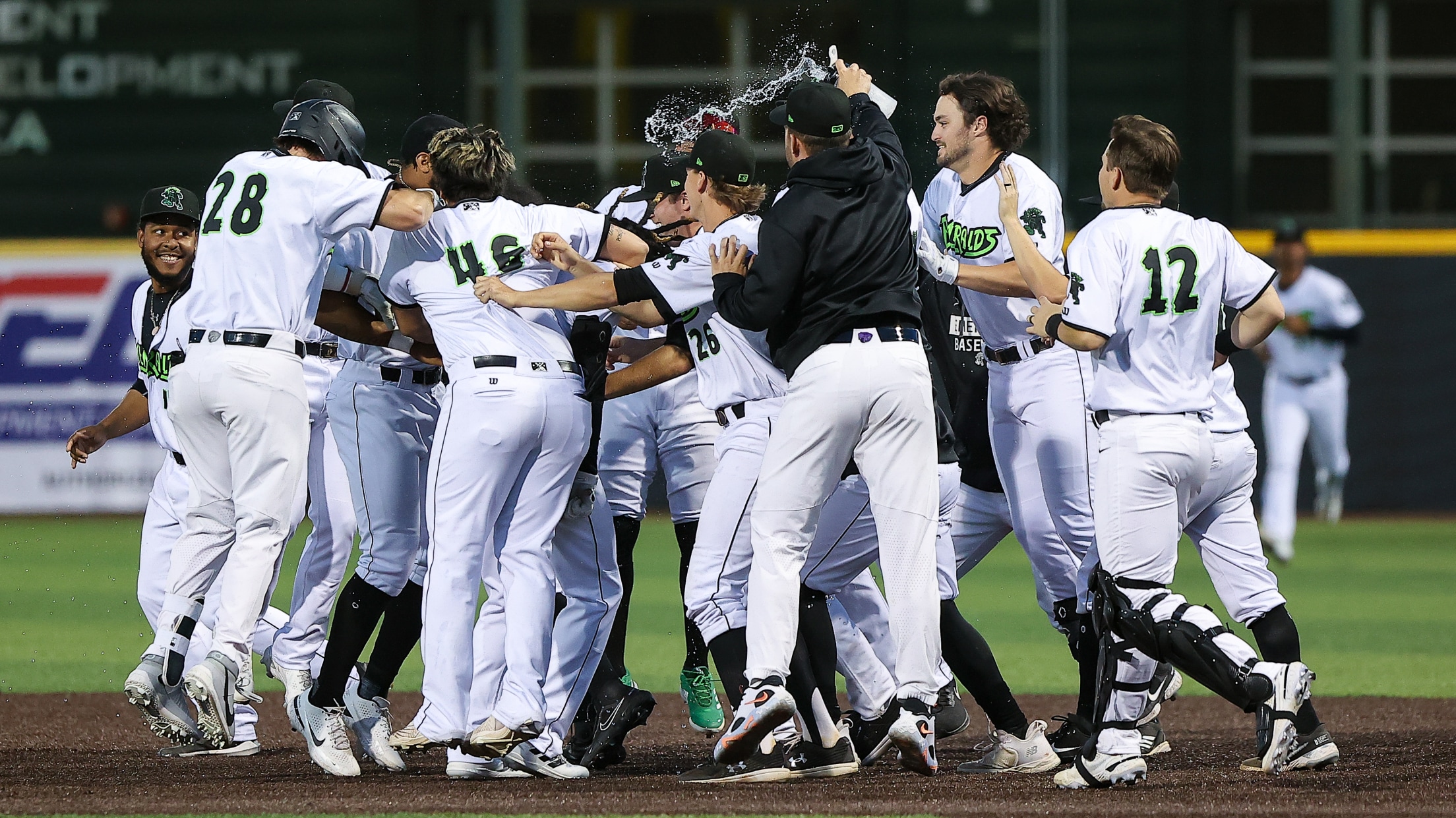 The Emeralds add another walk off winner against the Spokane Indians in the season 3-2. FIrst run of the game went in favor of the Indians with an RBI single by C Drew Romo to drive in 2B Eddy Diaz 1-0. In the next inning, the Emeralds collected their first
The Emeralds add another walk off winner against the Spokane Indians in the season 3-2.
FIrst run of the game went in favor of the Indians with an RBI single by C Drew Romo to drive in 2B Eddy Diaz 1-0.
In the next inning, the Emeralds collected their first lead of the game by a two-run home run by 1B Luis Toribio with C Pat Bailey on 2-1.
The game remained at a 2-1 score for the next four innings.
In the seventh inning, the Indians evened the score with an RBI single by SS Julio Carreras to cash in Romo 2-2.
With a leadoff double by DH Ronaldo Flores and a single by RF Carter Williams to move Flores to third in the ninth, 2B Ghordy Santos came up and hit a sacrifice fly to deep center to allow Flores to tag and score the winning run 3-2
The Emeralds will continue to carry their series lead as they will start RHP Ryan Murphy against LHP Evan Shawver. First pitch is at 6:35 PM, 6:20 PM pregame show on 95.3 The Score and MiLB.TV.