Emeralds Start Series On The Win Column Against Spokane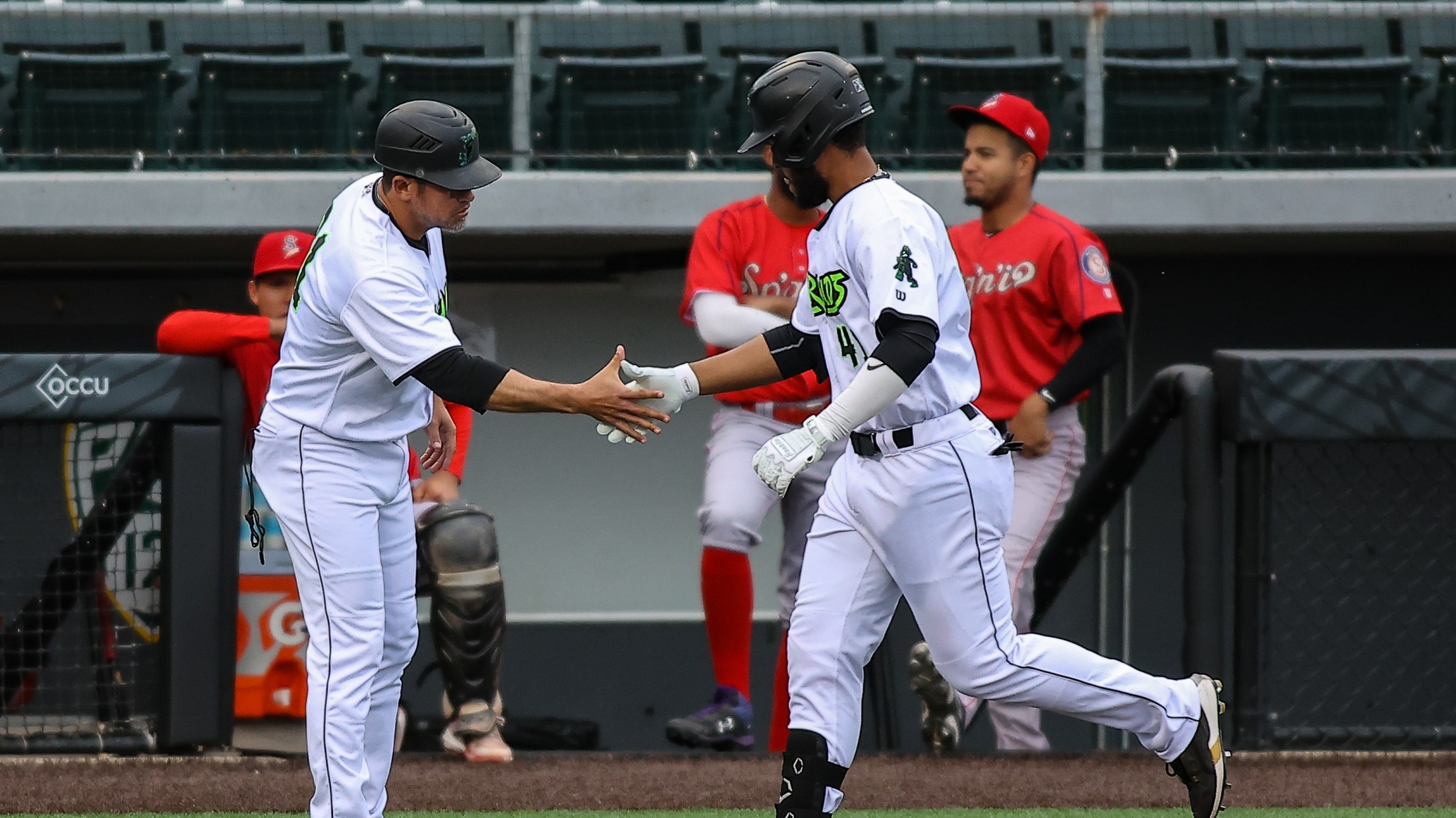 The Emeralds played a strong game one against the Spokane Indians 7-1. Emeralds scored a five spot in the first inning with a three-run home run by LF Jairo Pomares and a two-run home run by 3B Carter Aldrete 5-0. In the fourth inning, the Indians avoided a shutout with
The Emeralds played a strong game one against the Spokane Indians 7-1.
Emeralds scored a five spot in the first inning with a three-run home run by LF Jairo Pomares and a two-run home run by 3B Carter Aldrete 5-0.
In the fourth inning, the Indians avoided a shutout with an RBI single by 1B Grant Lavigne to cash in 2B Eddy Diaz 5-1.
An inning later, the Emeralds scored two runs on an RBI double by Aldrete to cash in C Pat Bailey and an RBI sacrifice fly by 1B Luis Toribio to finish the Indians 7-1.
The Emeralds' bullpen threw four scoreless innings to hold the Indians to a one-run ballgame.
The Emeralds will look to continue to swing a hot bat as they will start RHP Wil Jensen against RHP Tony Locey. First pitch is at 6:35 PM, 6:20 PM pregame show on 95.3 The Score and MiLB.TV.