Emeralds' Bats Stay Hot Against Everett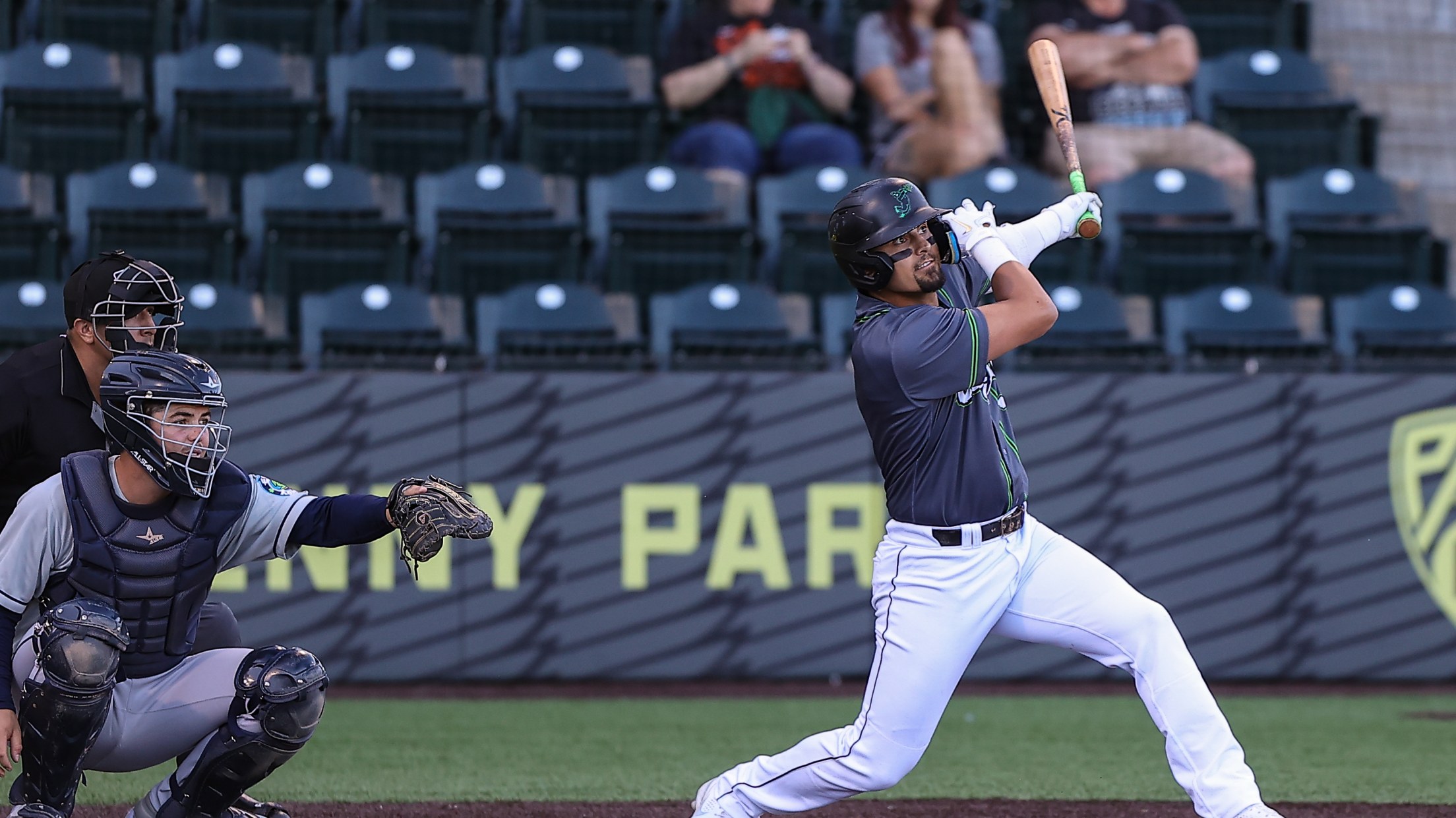 The Emeralds scored 10 runs in the first three innings of the game to seal the win in game two of the series against the Everett Aquasox 10-3. Everett was able to score first on a throwing error by C Pat Bailey to allow SS Noelvi Marte to score while
The Emeralds scored 10 runs in the first three innings of the game to seal the win in game two of the series against the Everett Aquasox 10-3.
Everett was able to score first on a throwing error by C Pat Bailey to allow SS Noelvi Marte to score while stealing third 1-0.
Eugene answered back with five runs scored in the first on an RBI walk by SS Casey Schmitt with the bases loaded, RBI sacrifice fly by Bailey and a three-run home run by 3B Carter Aldrete 5-1.
Aquasox C Andy Thomas closed the gap to a three-run deficit on a solo home run in the next inning to make it 5-2.
In the bottom of the inning, Aldrete came back up to the plate with the bases loaded and cleaned them up on a grand slam to break the game wide open 9-2.
To finish the scoring for the Emeralds, Bailey collected his second RBI of the night on a single to bring in RF Hunter Bishop for the 10th run of the night 10-2.
The last run of the game came on a solo home run by Marte in the eighth 10-3.
The Emeralds will look to win their fourth-straight tomorrow. First pitch is at 6:35 PM, 6:20 pregame show on 95.3 The Score and MiLB.TV.