Emeralds Jump On Series Lead Against Tri-City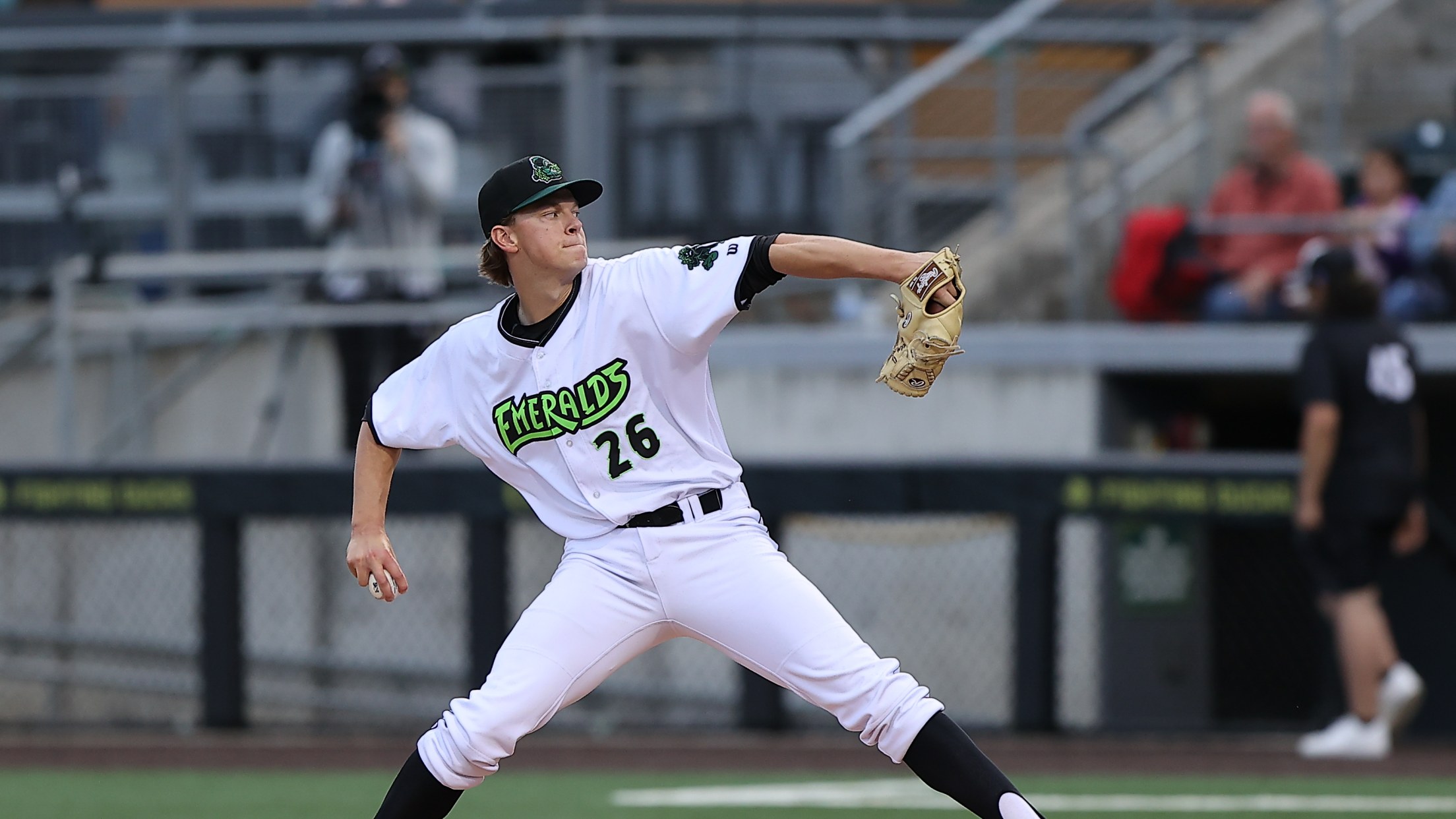 The Emeralds take game one of the series against the Tri-City Dust Devils 5-2. Emeralds wasted no time to score runs as they drove in five in the first inning starting with an RBI single by RF Hunter Bishop to drive in 2B Ghordy Santos, an RBI single by SS
The Emeralds take game one of the series against the Tri-City Dust Devils 5-2.
Emeralds wasted no time to score runs as they drove in five in the first inning starting with an RBI single by RF Hunter Bishop to drive in 2B Ghordy Santos, an RBI single by SS Casey Schmitt to drive in CF Luis Matos, an RBI double by LF Jairo Pomares to cash in Bishop, an RBI sacrifice fly by 3B Carter Aldrete to bring in Schmitt, and an RBI single by DH Najee Gaskins to score Pomares 5-0.
In the seventh inning, SS Kyren Paris hit an RBI ground ball to third to drive in the first run of the game for the Dust Devils 5-1.
In the next inning, 1B Gabe Matthews scored the second run on a solo home run to right to make it 5-2.
Emeralds' RHP Wil Jensen pitched a season high nine punch outs with nine.
Tomorrow the Emeralds will have a doubleheader as they will have RHP Ryan Murphy on the mound for game one and RHP Mason Black for game two. Game one first pitch is at 5:05, game two will start 45 minutes after game one. 4:50 pregame show on 95.3 The Score and MiLB.TV.