Emeralds Clinch Playoff Spot In Vancouver
Alex Naveja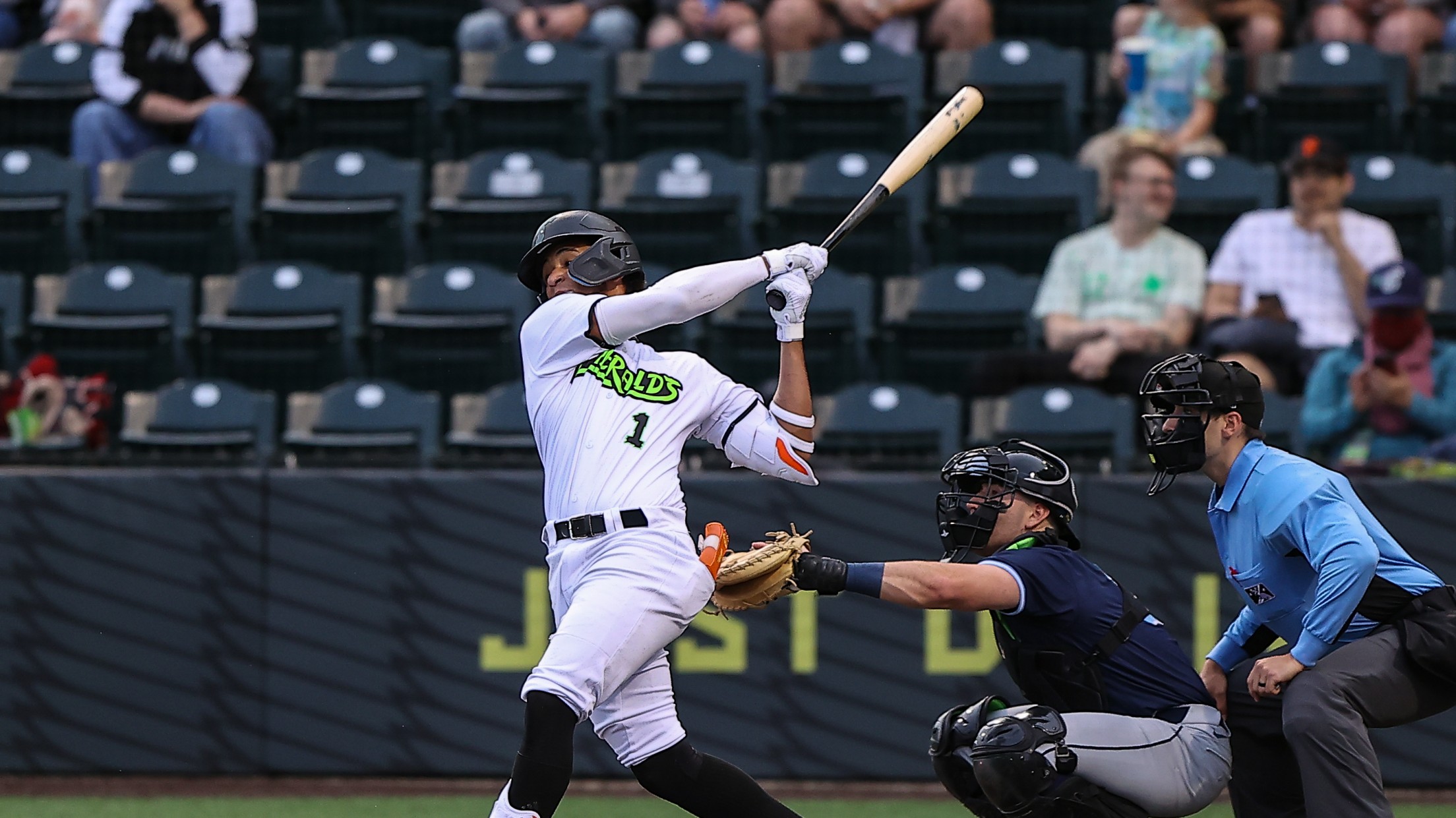 The Emeralds have officially punched their ticket to the 2022 Northwest League Playoffs tonight against the Vancouver Canadians 13-0. In the third inning, Emeralds' 3B Carter Aldrete drove in the first run of the game on an RBI single to bring in CF Luis Matos 1-0. Two innings later, SS
The Emeralds have officially punched their ticket to the 2022 Northwest League Playoffs tonight against the Vancouver Canadians 13-0.
In the third inning, Emeralds' 3B Carter Aldrete drove in the first run of the game on an RBI single to bring in CF Luis Matos 1-0.
Two innings later, SS Casey Schmitt hit his second home run of the series with LF Hunter Bishop on for insurance runs 3-0.
The Emeralds broke the game wide open in the sixth inning on an RBI single by Schmitt to drive in C Rodolfo Bone, an RBI walk by 1B Luis Toribio to cash in RF Ghordy Santos, another RBI walk by Aldrete and a wild pitch by RHP Sean Wymer to allow Schmitt to score 7-0.
In the seventh inning, the Emeralds added another run to their lead with an RBI single by Matos to bring in 2B Simon Whiteman 8-0.
The Emeralds officially put the game in the books with an RBI single by DH Najee Gaskins to drive in Toribio, a two-RBI double by Bone to score Gaskins and Aldrete, an RBI double by Matos to bring in Bone and an RBI double by LF Hunter Bishop to cash in Matos 13-0.
Tomorrow the Emeralds will look to finish the series in the win column on travel day. First pitch is at 1:05, 12:50 pregame show on 95.3 The Score.