Emeralds Split Doubleheader Against Vancouver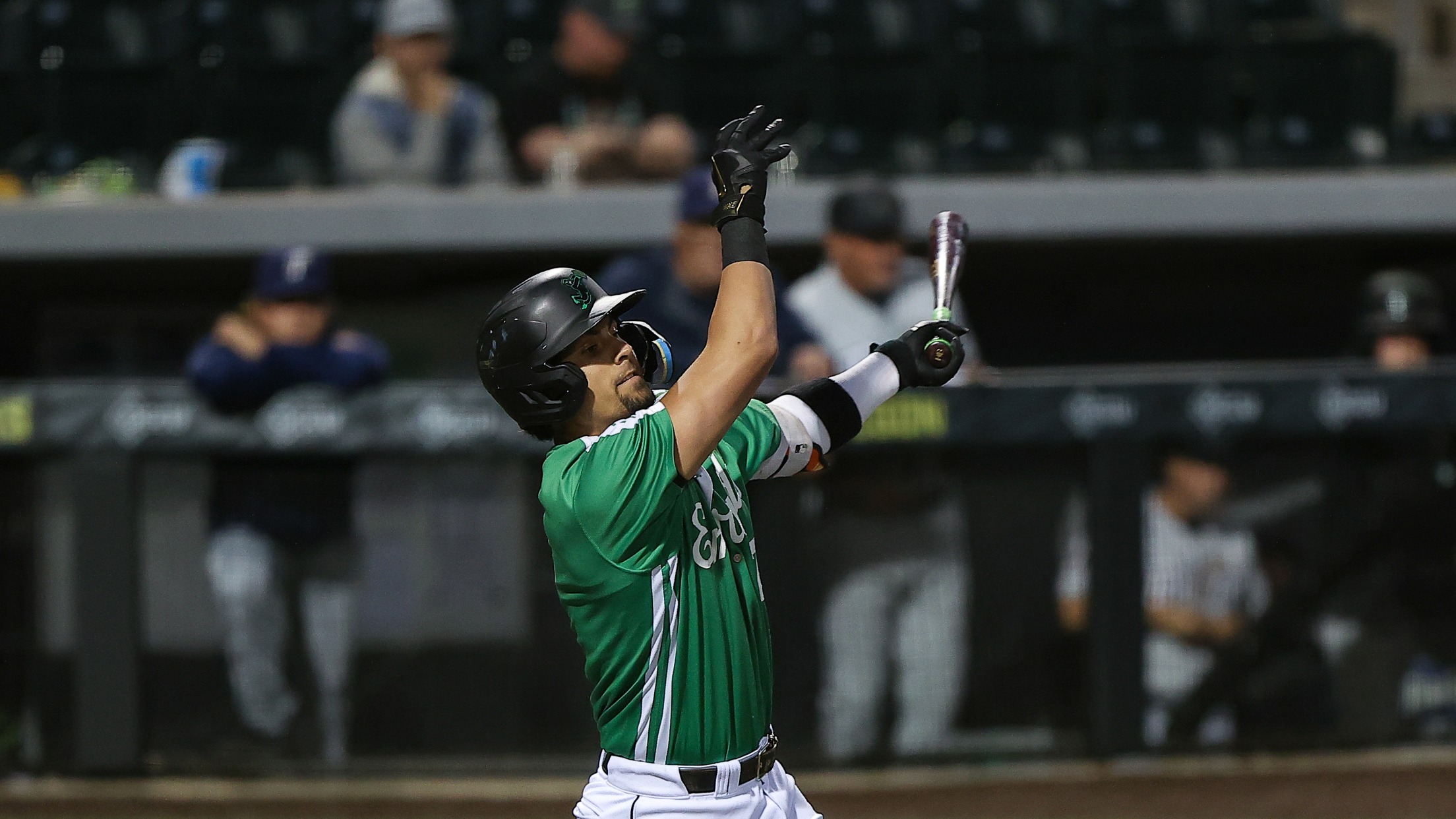 The Emeralds take one of two in the doubleheader against the Vancouver Canadians. With the split in the doubleheader, the Emeralds were able to drop the magic number to two. Game one was a quiet game at the plate for the Emeralds. The two lone runs of the game were
The Emeralds take one of two in the doubleheader against the Vancouver Canadians.
With the split in the doubleheader, the Emeralds were able to drop the magic number to two.
Game one was a quiet game at the plate for the Emeralds.
The two lone runs of the game were scored in the fourth inning on solo home runs by SS Addison Barger and 3B Trevor Schwecke to seal the 2-0 win.
Game two was a different result.
In the third inning, Emeralds' CF Luis Matos got the first run of the game on the board on a solo home run to make it 1-0.
The Emeralds scored three runs on C Max Wright's first High-A Eugene hit, RBI's and home run on a three-run home run to increase the lead 4-0.
To finish the game, the Emeralds added more runs on the board on an RBI single by RF Hunter Bishop to drive in 2B Simon Whiteman and an RBI groundout by 1B Luis Toribio to score DH Ghordy Santos 6-0.
Tomorrow the Emeralds can possibly clinch a 2022 Northwest League playoff spot if they can win and if the Spokane Indians lose tomorrow night as opposed to tonight. First pitch is at 7:05, 6:50 pregame show on 95.3 The Score.