Emeralds Retake Series Lead In Game Three Against Vancouver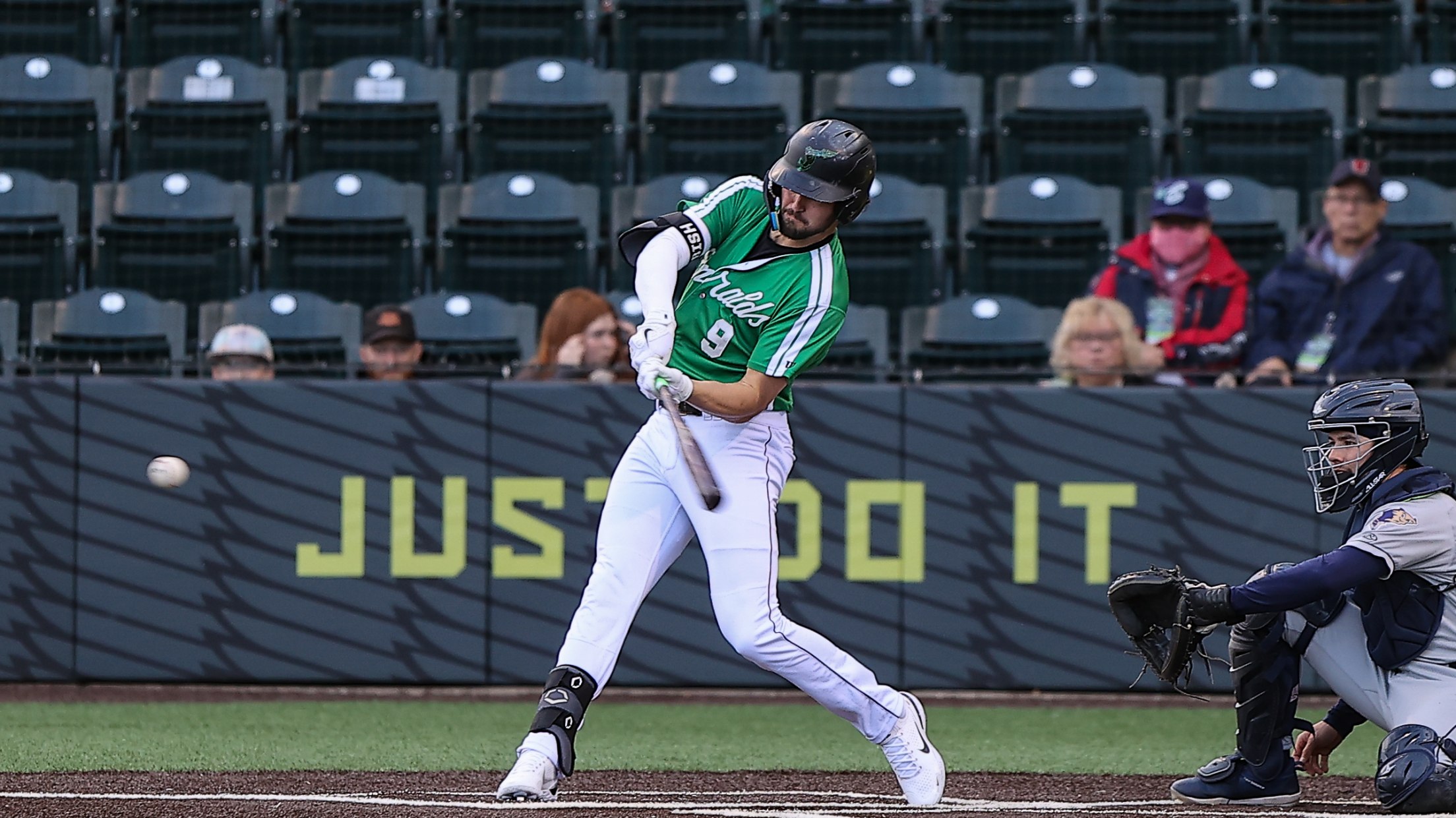 Game three against the Vancouver Canadians resulted in a home run derby for the Emeralds as they hit three home runs to a 10-5 win. It was another quick jump for the Emeralds' bats as SS Casey Schmitt drove in the first run of the game on an RBI single
Game three against the Vancouver Canadians resulted in a home run derby for the Emeralds as they hit three home runs to a 10-5 win.
It was another quick jump for the Emeralds' bats as SS Casey Schmitt drove in the first run of the game on an RBI single in the first to score RF Ghordy Santos 1-0.
Emeralds' 1B Luis Toribio hit the first home run of the night in the second to make it 2-0. Toribio hit his third home run of the series.
In the very next inning, 3B Carter Aldrete hit an RBI single to drive in DH Hunter Bishop, followed by a two-RBI double by LF Najee Gaskins to drive in C Pat Bailey and Aldrete 5-0.
The Canadians scored their first run in the third inning on a wild pitch by RHP Ryan Murphy, who threw three no-hit innings to start the game 5-1.
To add to the consistent scoring for the Emeralds, Santos hit the second home run of the night in the the fourth to increase their lead 6-1.
With the bases loaded, in the same inning, Bailey drove in CF Luis Matos on an RBI walk 7-1.
The threat would not come to an end until Aldrete came up with another RBI single to cash in Bishop, and Toribio finished the scoring on an RBI groundout to second 9-1.
In the bottom half of the inning, 2B Miguel Hiraldo drove in a pair of runs on an RBI double and 1B P.K. Morris hit an RBI double to cut the deficit to 9-4.
Vancouver scored their last run of the game on an RBI single by DH Leo Jimenez in the fifth 9-5.
The Emeralds put the cherry on top with their last home run of the night hit by Bishop for their tenth run of the night 10-5.
Tomorrow the Emeralds will play a doubleheader to make up for a postponed game at PK Park as RHP Mason Black will be on the mound against LHP Ricky Tiedeman for game one and game two will be RHP Jake Wong against LHP Naswell Paulino Game one first pitch is at 1:05, 12:50 pregame show on 95.3 The Score and game two is 40 minutes after game one.