Emeralds Make History With Third-Straight Walk-Off Win Against Spokane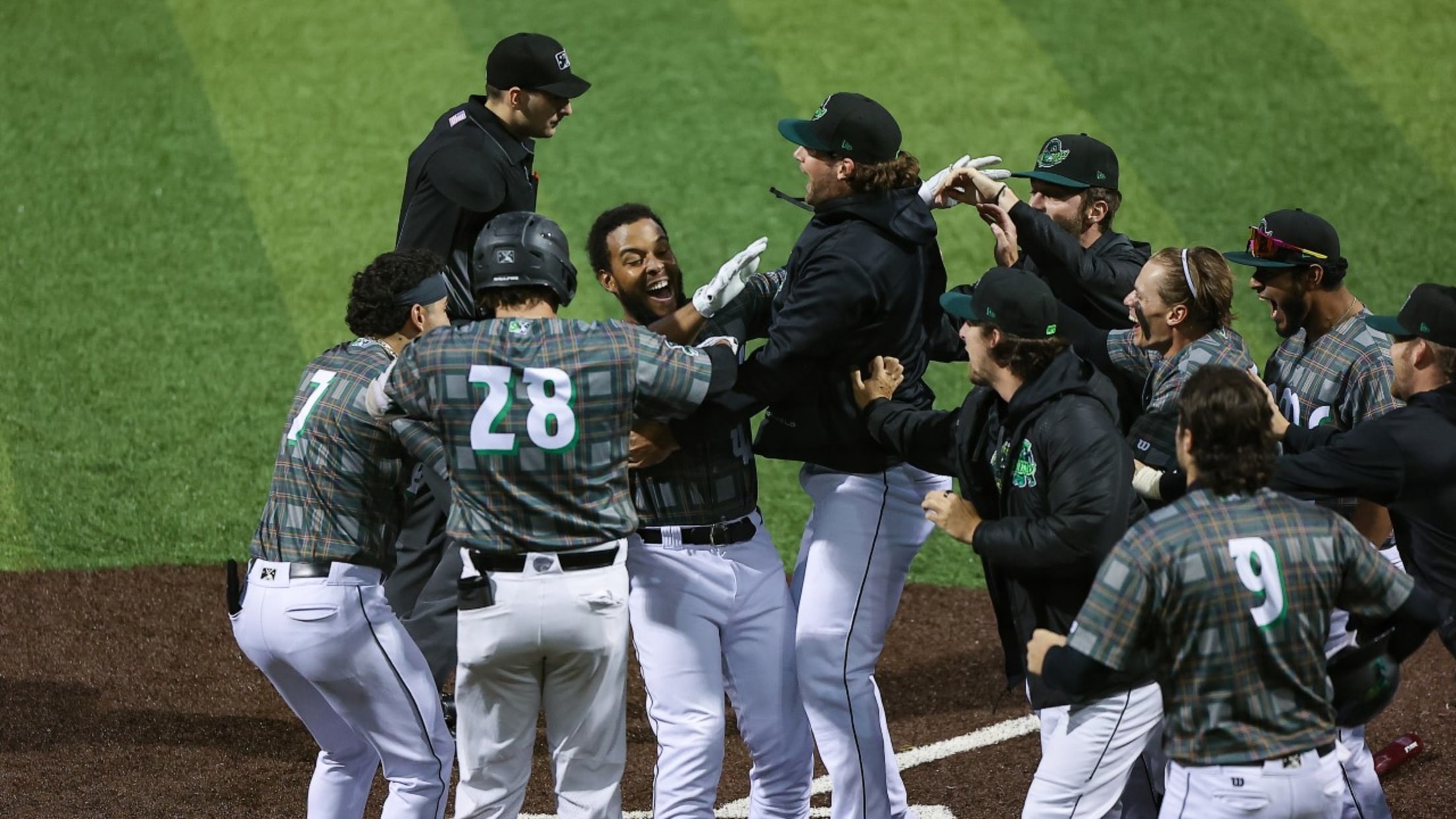 On Friday night, the Emeralds hit their third-straight walk-off winner of the season against the Spokane Indians 8-7. This would be the first time in franchise history. For a second straight night, the Indians scored first on a solo home run by 1B Colin Simpson in the first, followed by
On Friday night, the Emeralds hit their third-straight walk-off winner of the season against the Spokane Indians 8-7.
This would be the first time in franchise history.
For a second straight night, the Indians scored first on a solo home run by 1B Colin Simpson in the first, followed by an RBI groundout to third by CF Bladimir Restituto to score SS Julio Carreras 2-0.
In the fourth inning, Emeralds' 3B Casey Schmitt tied the game with a two-run home run with LF Jairo Pomares on 2-2.
The Indians doubled the score with a two-run home run by Restituyo with RF Robby Martin Jr. on in the fifth 4-2.
Emeralds' RF Hunter Bishop made it a one-run game with a linedrive solo home run in the fifth 4-3.
In the next inning, Indians' SS Julio Carreras doubled in DH Zac Veen 5-3 along with an RBI single by Martin Jr. to cash in Carreras 6-3.
The Emeralds scored a run back by an RBI single by C Pat Bailey to score in Pomares 6-4.
Restituyo would strike again with his second home run in the ninth 7-4.
In the bottom of the ninth, Emeralds' CF Luis Matos hit an RBI sacrifice fly to cash in DH Luis Toribio 7-5.
With SS Ghordy Santos and Bishop on, Pomares came up to the plate and walked it off with one swing of the bat to make it third straight walk-off of the season and to win the series against the Indians 8-7.
The Emeralds will search for their fifth straight win as they will start RHP Jake Wong against LHP Joe Rock. First pitch is at 5:05 PM, 4:50 PM pregame show on 95.3 The Score and MiLB.TV.