Chihuahuas Announce Recipients of the Chihuahuas All-Star Scholarship in Memory of Yolanda Arriola
Recipients will be recognized at the Chihuahuas game Saturday, June 18, 2022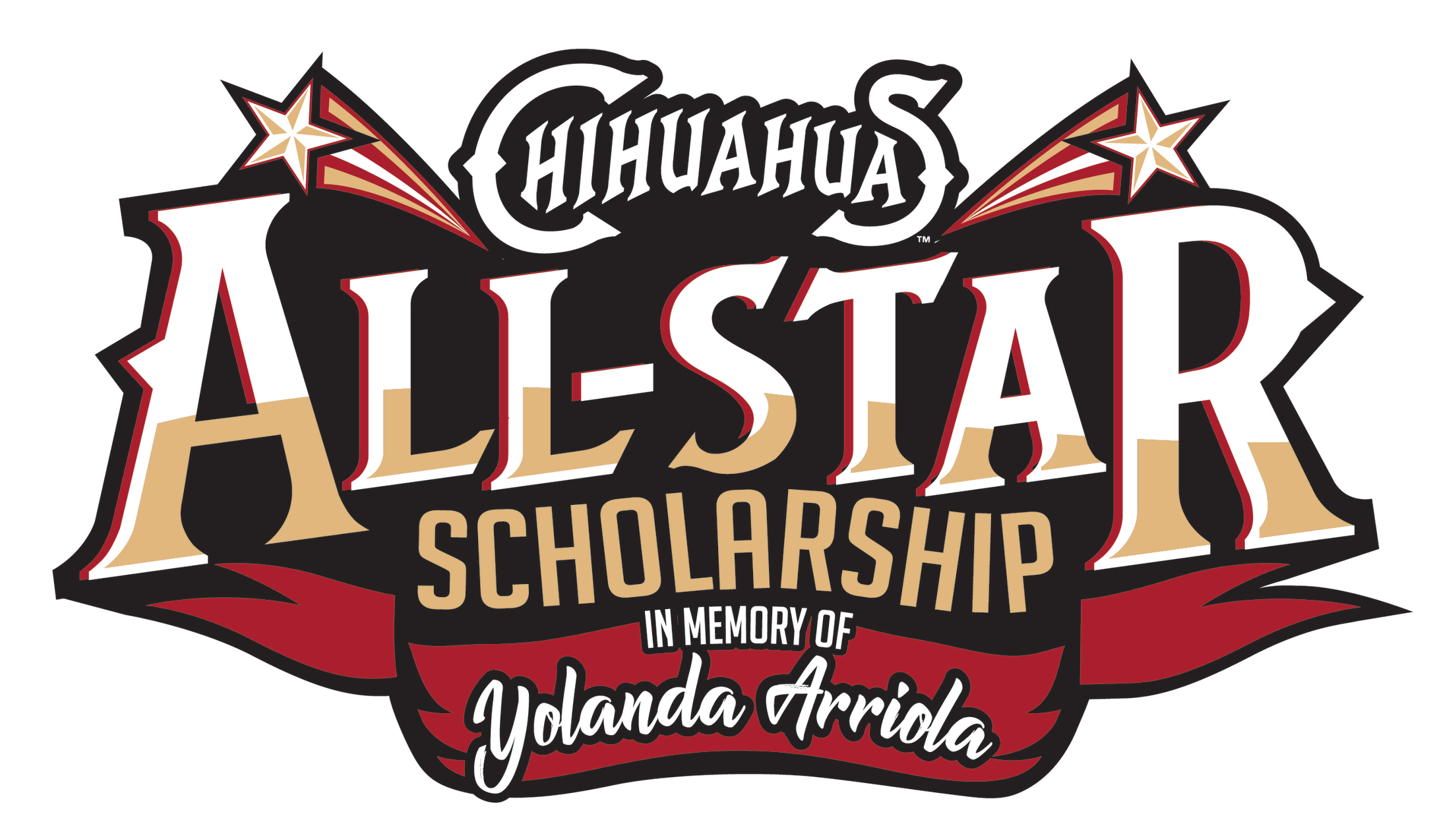 EL PASO – June 18, 2022 – The El Paso Chihuahuas Foundation announced today the 2022 recipients of the All-Star Scholarship in Memory of Yolanda Arriola. Martin Rodriguez (Franklin HS), Evelyn Zarate (Montwood HS), Keiley Tierce (Franklin HS), Kimberly Sarabia (Mountain View HS), and Marvin Parker (Parkland Early College) received
EL PASO – June 18, 2022 – The El Paso Chihuahuas Foundation announced today the 2022 recipients of the All-Star Scholarship in Memory of Yolanda Arriola.
Martin Rodriguez (Franklin HS), Evelyn Zarate (Montwood HS), Keiley Tierce (Franklin HS), Kimberly Sarabia (Mountain View HS), and Marvin Parker (Parkland Early College) received scholarships from the foundation to assist with the costs of post-secondary education. They will be recognized during the Chihuahuas game tonight, June 18, prior to fireworks.
"To be able to provide these scholarships, and in memory of such a giving, kind, and caring person like Yolanda Arriola, is truly humbling for us," said Brad Taylor, MountainStar Sports Group Sr. Vice President and Chihuahuas General Manager. "We are so glad to be able to help those students."
Rodriguez and Zarate were each awarded $2,500 while Tierce, Sarabia, and Parker each received $1,000 to assist with college finances. Angelique Trijllo (Eastwood HS) was granted a scholarship to Southwest University to pursue a degree in nursing.
"Being selected as a Chihuahuas All-Star Scholarship is more than just an honor, it's a blessing," Rodriguez said. "This scholarship is a testament to what the Sun City and the Chihuahuas value in supporting young individuals in the greater El Paso community by doing anything and everything possible to help them achieve their dreams."
The All-Star Scholarship program was created as part of the 2019 Triple-A All-Star Game and Home Run Derby. It was later named in memory of Southwest University's founder and CEO, Yolanda Arriola, following her passing in 2020.
An advocate for education, Arriola was a visionary who had a passion for teaching, a commitment to students, and had the ability to make a difference in people's lives that made Southwest University a model of success in El Paso.
"We are so proud to see such incredible young individuals who have not only excelled academically, but also as members of our community," said Yolanda's son and President of Southwest University, Ben Arriola, Jr. "We have no doubt that each of these individuals will achieve their goals."
Students were required to maintain a minimum 2.5 GPA on a 4.0 scale and contribute a minimum of 20 hours of community service per year. As part of the process, each student was required to submit their transcripts, community involvement, a prompted written essay, and a letter of recommendation.
"I am truly grateful for this scholarship as it will help pay for part of my education at the University of Texas at Austin" said Sambia. "This means so much to me because it's a huge opportunity and I wanted to set an example to my niece and nephews as they were one of my biggest inspirations when writing the essay for this scholarship. I want to thank God, my parents, everyone who always support me!"
Applications for the 2023 All-Star Scholarship in Memory of Yolanda Arriola will open in the fall.
2022 ALL-STAR SCHOLARSHIP RECIPIENTS
Martin Rodriguez – Franklin HS
Evelyn Zarate – Montwood HS
Keiley Tierce – Franklin HS
Kimberly Sarabia – Mountain View HS
Marvin Parker – Parkland Early College
2022 SOUTHWEST UNIVERSITY SCHOLARSHIP
Angelique Trujillo - Eastwood HS
PREVIOUS ALL-STAR SCHOLARSHIP RECIPIENTS
2019 Scholars:
· Alan Eduardo Lizarraga Lujan
· Ethan Ontiveros
· Wendy Salazar
· Mariangela Cobain
· Ashley Crooks
2021 Scholars:
· Fernando Sepulveda – Coronado HS
· Marlenne Garcia – Austin HS
· Elliot Ayoub – Montwood HS
· Rey Sanchez – Parkland HS
· Dejanira Hernandez – Northwest Early College
FETCH THE FUN!