Brady Williams gets win #900 as Durham clips Charlotte
Bulls skipper Brady Williams picked up his 900th win of his career in Friday's win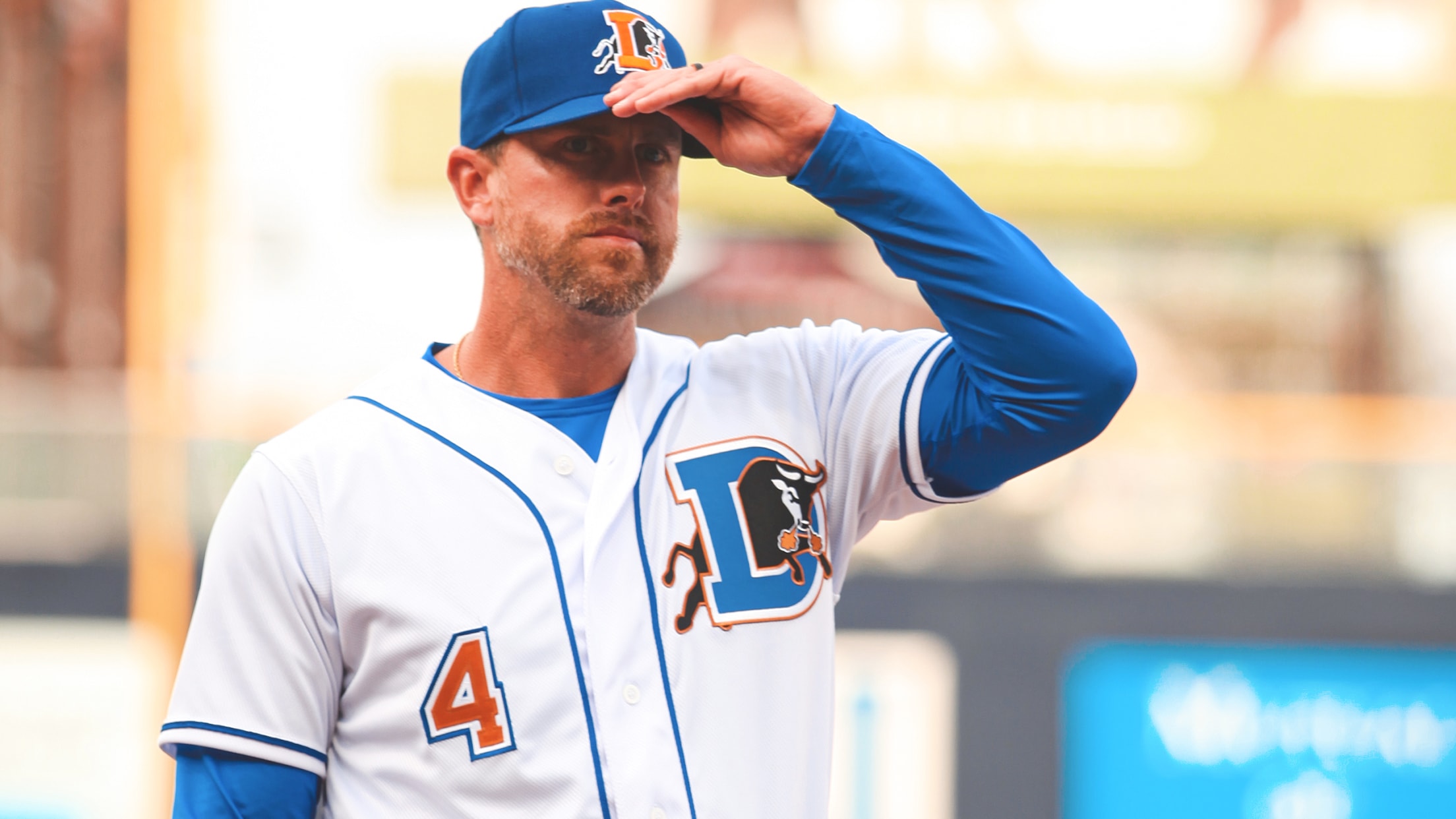 Brady Williams will be returning for his third season as manager of the Bulls (Paxton Rembis / Durham Bulls)
The Durham Bulls (42-34) took down the Charlotte Knights (27-49) 9-8 on Friday at Truist Field. With the win, Durham skipper Brady Williams tallied his 900th win of his managerial career. After three scoreless innings, Durham got on the board first as 3B Jonathan Aranda blasted a two-run shot in
The Durham Bulls (42-34) took down the Charlotte Knights (27-49) 9-8 on Friday at Truist Field. With the win, Durham skipper Brady Williams tallied his 900th win of his managerial career.
After three scoreless innings, Durham got on the board first as 3B Jonathan Aranda blasted a two-run shot in the fourth. Charlotte responded in the fifth as CF Mark Payton tattooed an RBI single to cut the Bulls lead to one. In the sixth, Durham LF Ryan Boldt went yard on a solo shot for the 3-1 advantage. Later in the inning, Aranda found his way back to home plate off of a wild pitch, 1B Jim Haley clubbed a two-run single, DH Ford Proctor scored on another Charlotte wild pitch and Aranda got his third hit of the night on an RBI single to round out the seven-run inning.
Charlotte would respond with a seven-run inning of their own in the eighth. C Carlos Perez and 2B Yolbert Sanchez connected on RBI singles to cut the lead to 9-3. RF Micker Adolfo went yard on a three-run shot and three batters later, Payton went the distance on a two-run shot to trim the lead to one.
Durham starting pitcher Kevin Herget picked up the win after six innings of work, allowing one run on seven hits and ringing up one strikeout. Charlotte starting pitcher Davis Martin picked up the loss.
The Bulls continue their two-week road trip on Saturday for game five against the Charlotte Knights. RHP Luis Patiño (1-0, 4.63) is expected to start for Durham and the Knights pitcher is yet to be determined.
Durham returns home on Monday, July 4 to start a six-game series against the Memphis Redbirds, the Triple-A affiliate of the St. Louis Cardinals. First pitch of that contest is set for 6:35 pm.