Join the Shorebirds Kids Club TODAY!
The Shorebirds Kids Club presented by Maui Jack's Waterpark is a homerun of a membership for kids ages 12 and under! The kids club includes two upper reserved tickets to five Sunday Shorebirds home games, one (1) complimentary ticket to Maui Jack's Waterpark, an exclusive player autograph session, a replica baseball, a membership card and lanyard, and so much more - all for just $25!
Kids Club Games
To purchase our Kids Club membership presented by Maui Jack's Waterpark, please click on any of the buttons above or below.
Kids Club Game Dates:
Sunday, May 22nd vs. Fredericksburg Nationals
Sunday, June 12th vs. Fayetteville Woodpeckers
Sunday, July 10th vs. Salem Red Sox
Sunday, August 28th vs. Lynchburg Hillcats
Sunday, September 11th, Down East Wood Ducks
If you have any questions, please feel free to reach out to the Shorebirds Community Relations Manager, Sam Lehman, at 410-219-3112 ext. 175 or email her at [email protected].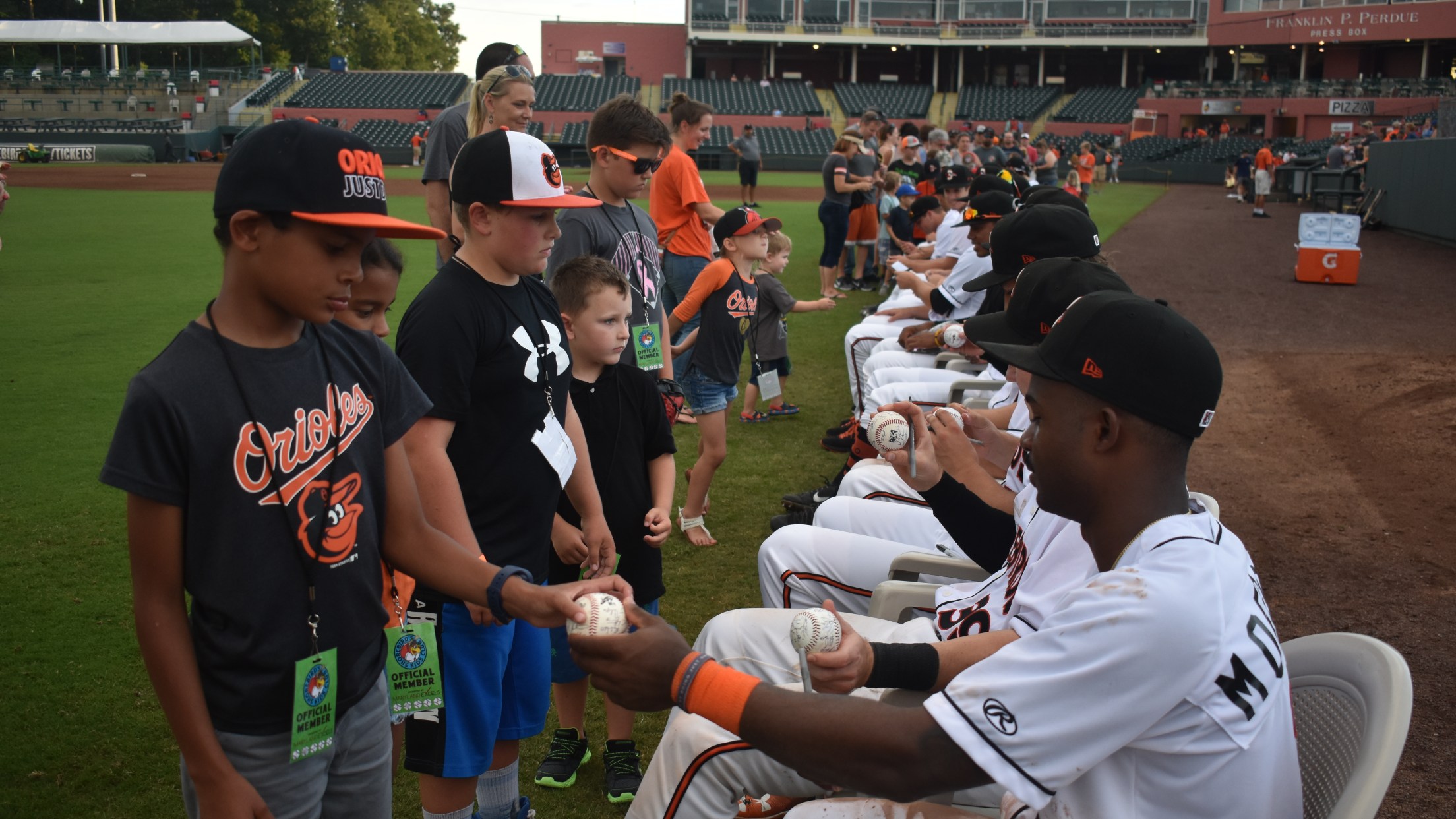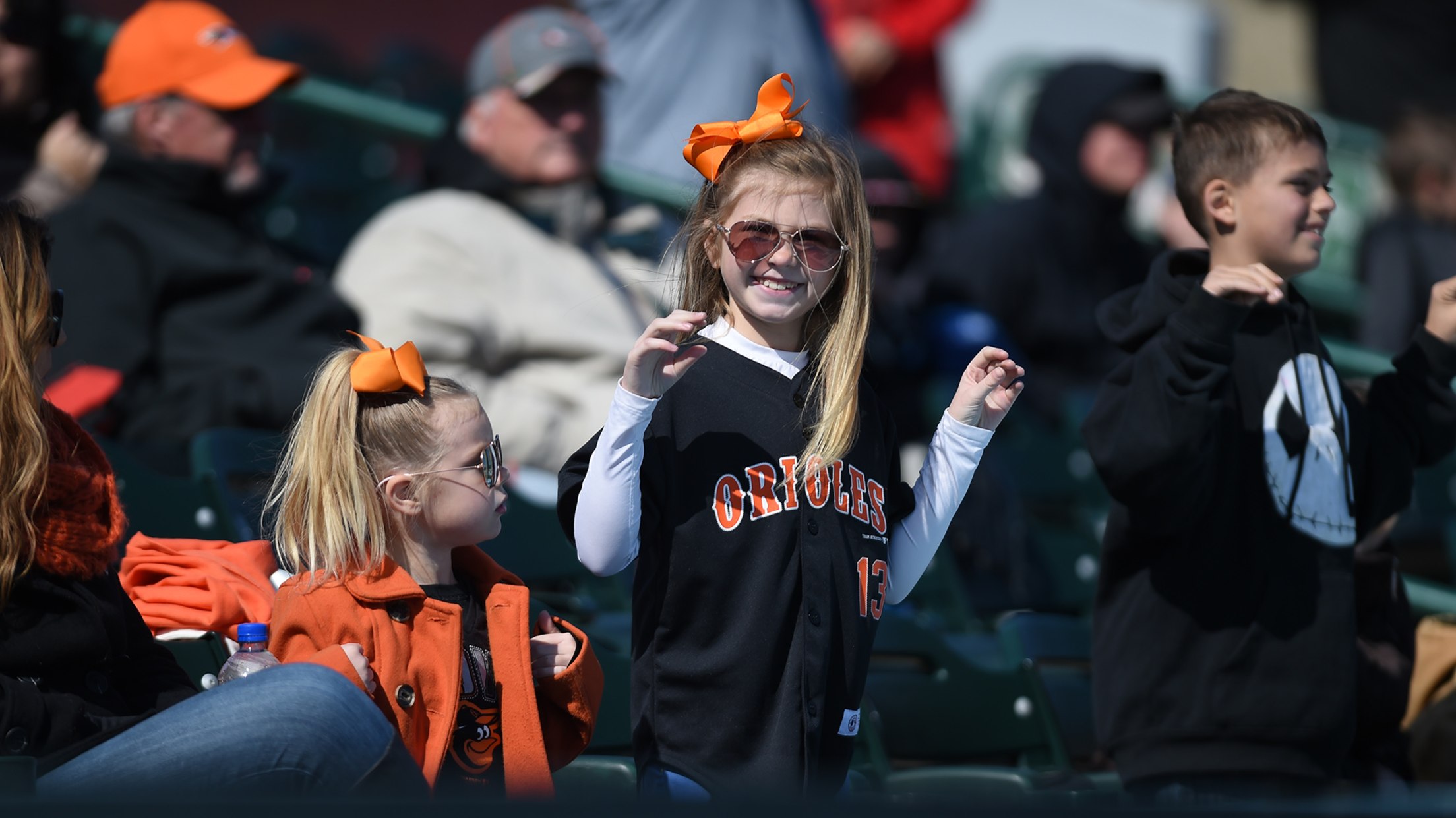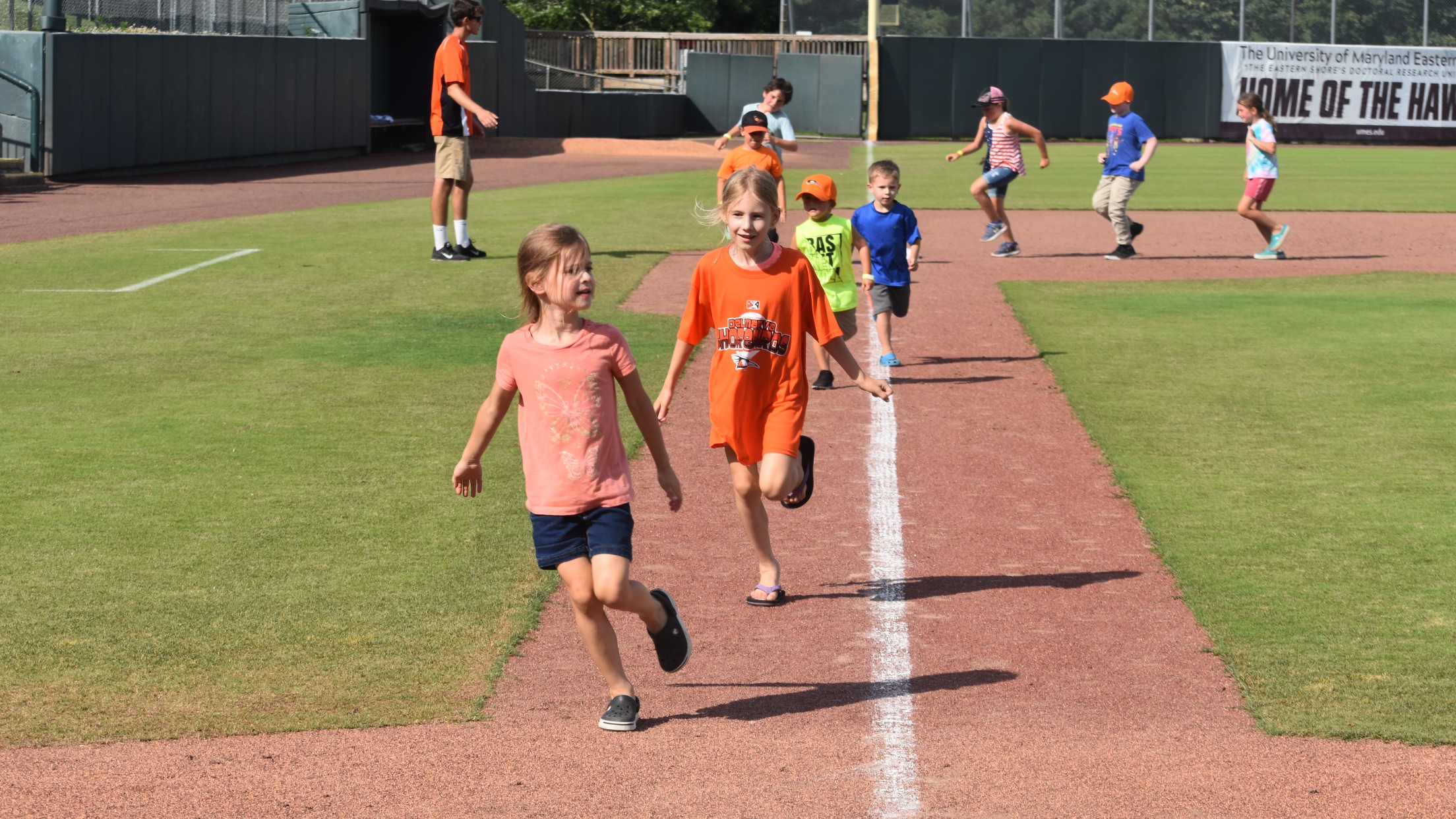 ---
Redeem Shorebirds Kids Club Vouchers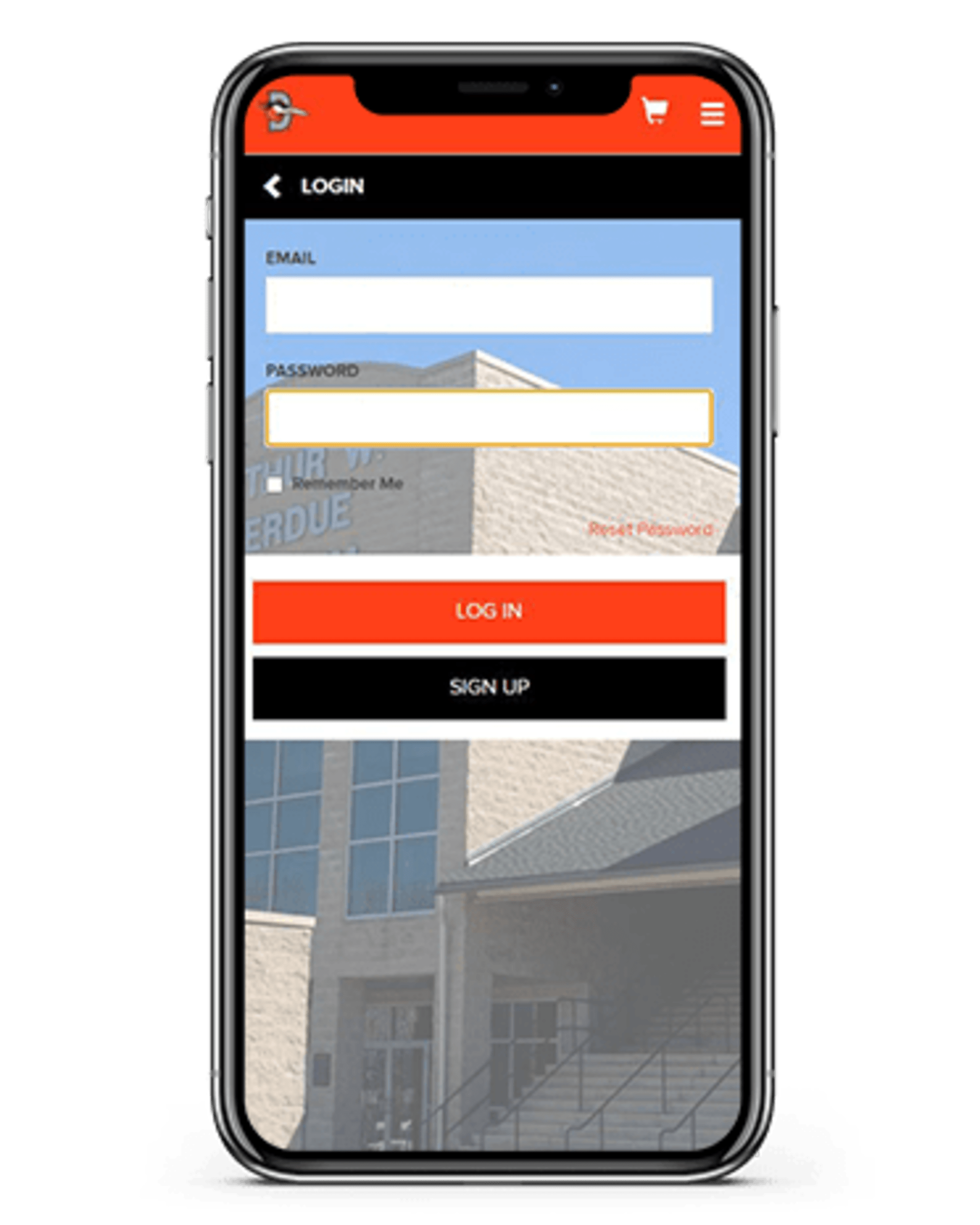 Step 1
Log in to your account or sign up for an account.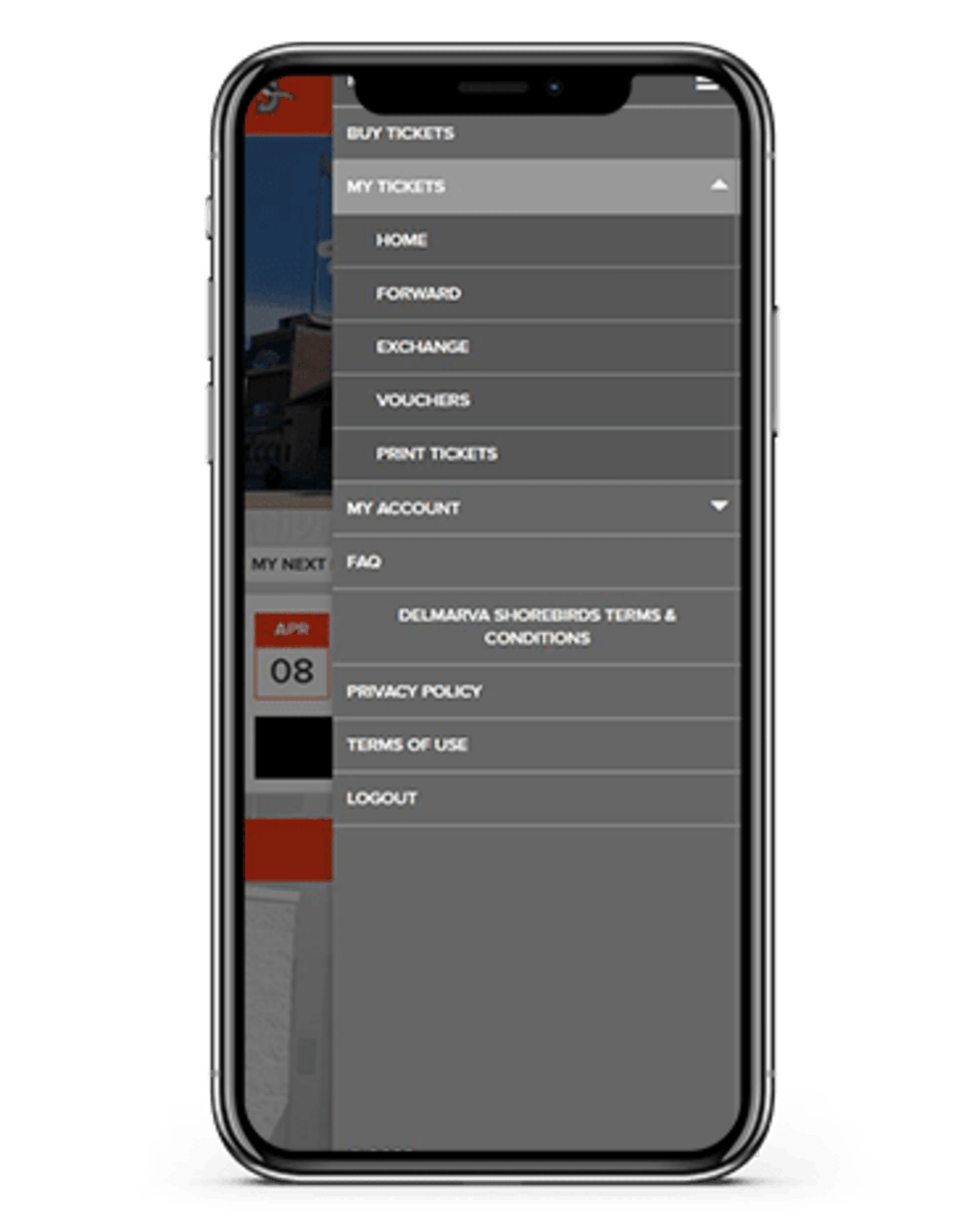 Step 2
Click the 3 bars at top right, then click vouchers.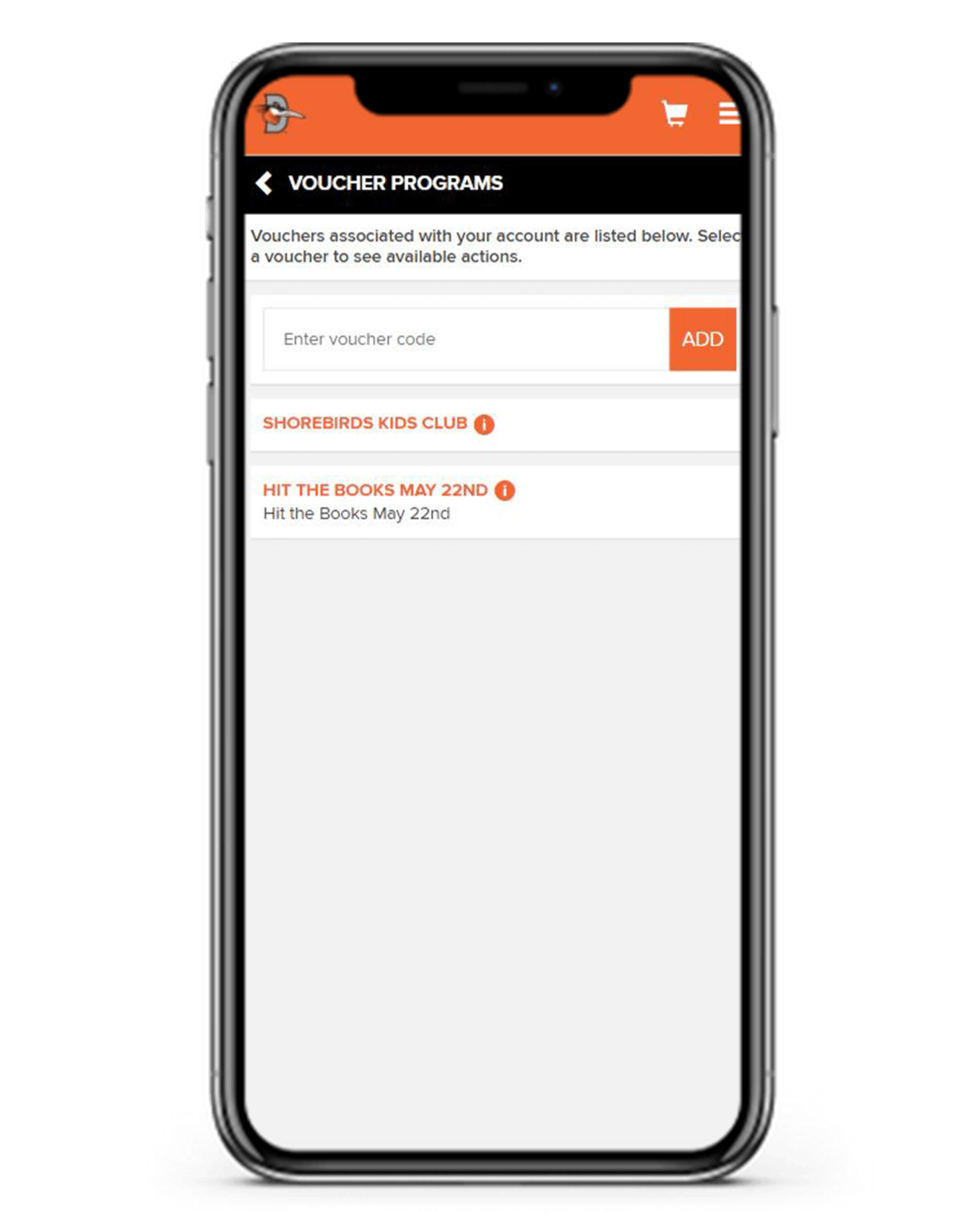 Step 3
Click the Shorebirds Kids Club button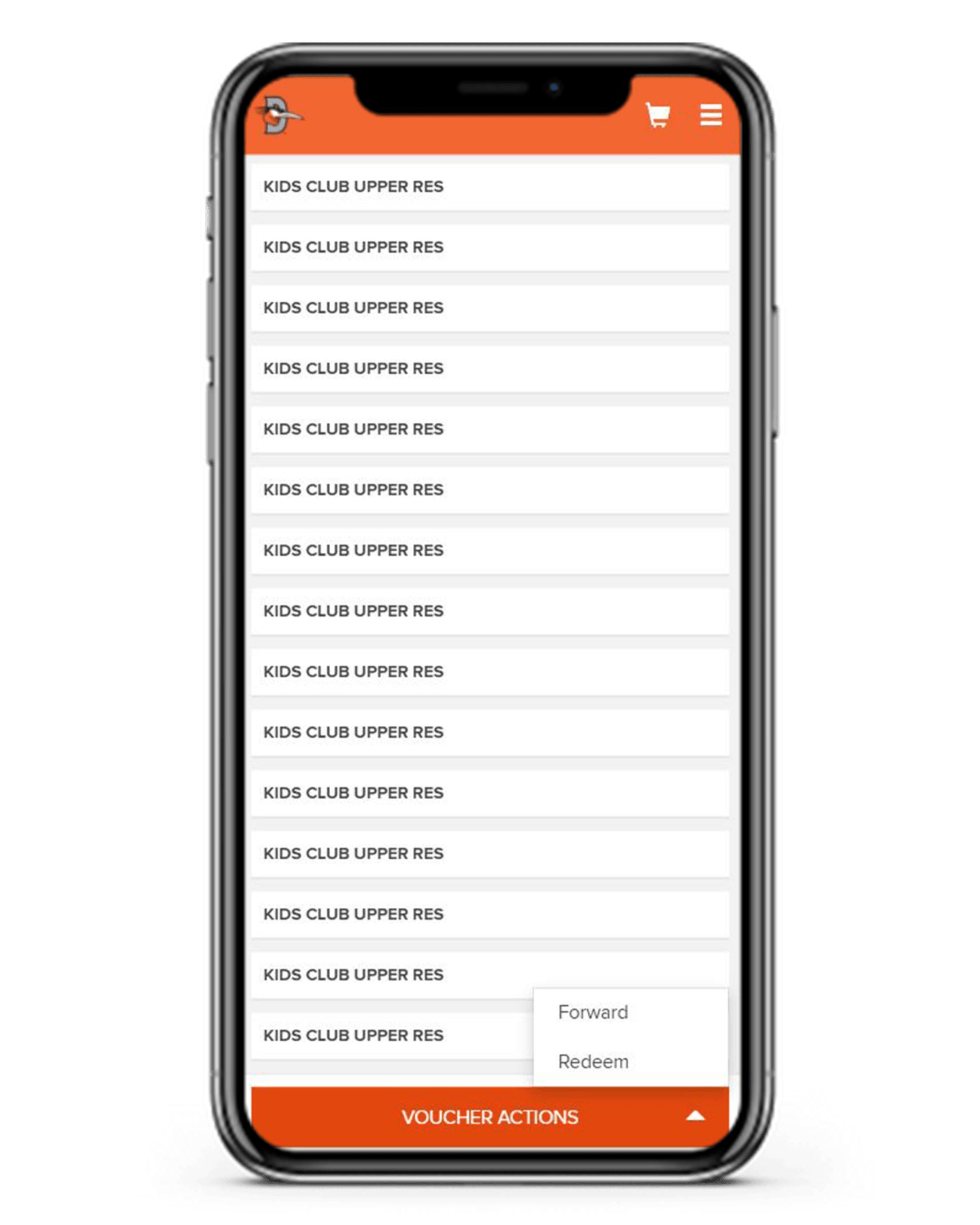 Step 4
Scroll to the bottom of the vouchers page and hit the "Voucher Actions" button and click redeem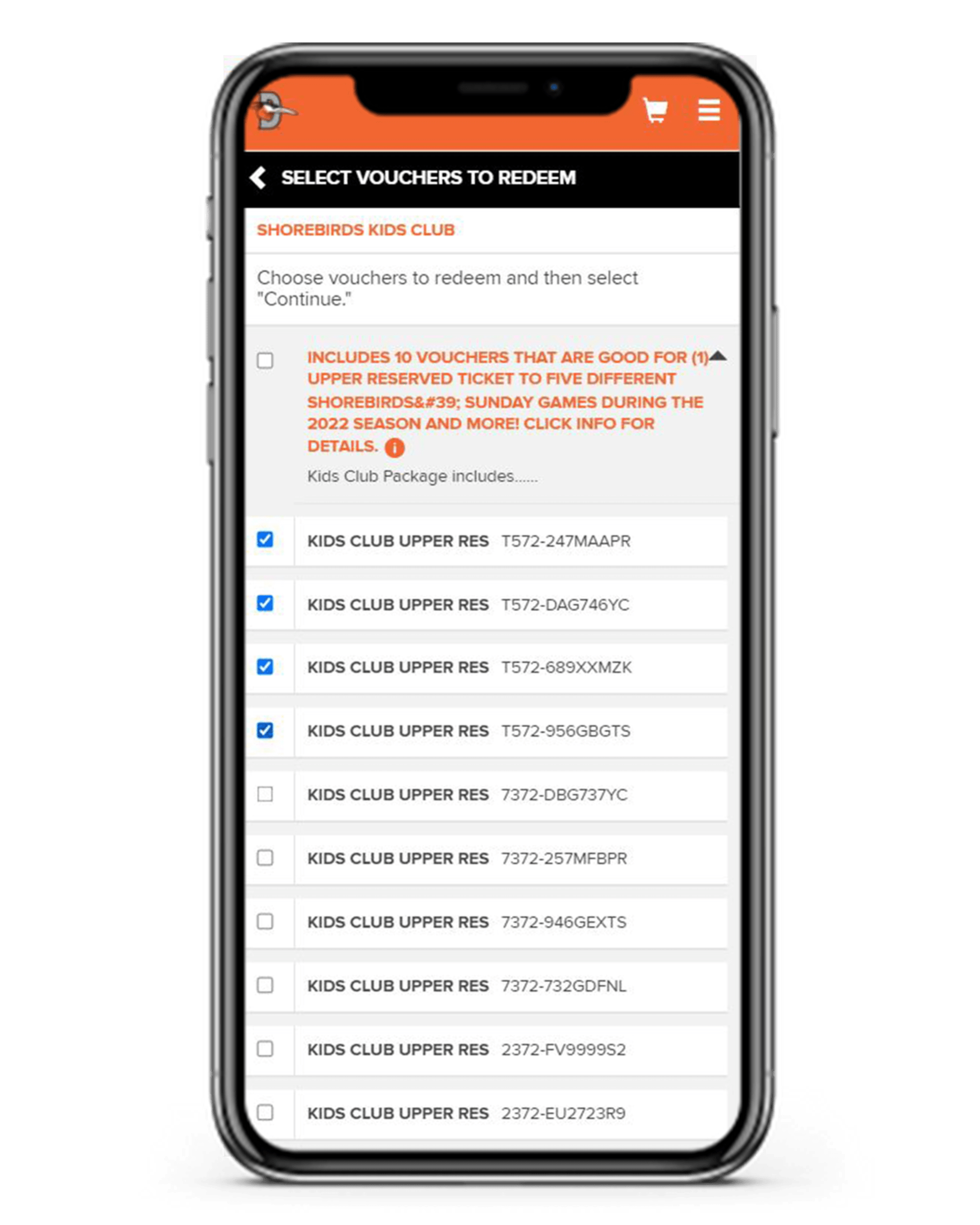 Step 5
Check the boxes next to the vouchers you wish to redeem and then scroll to the bottom and click "Continue"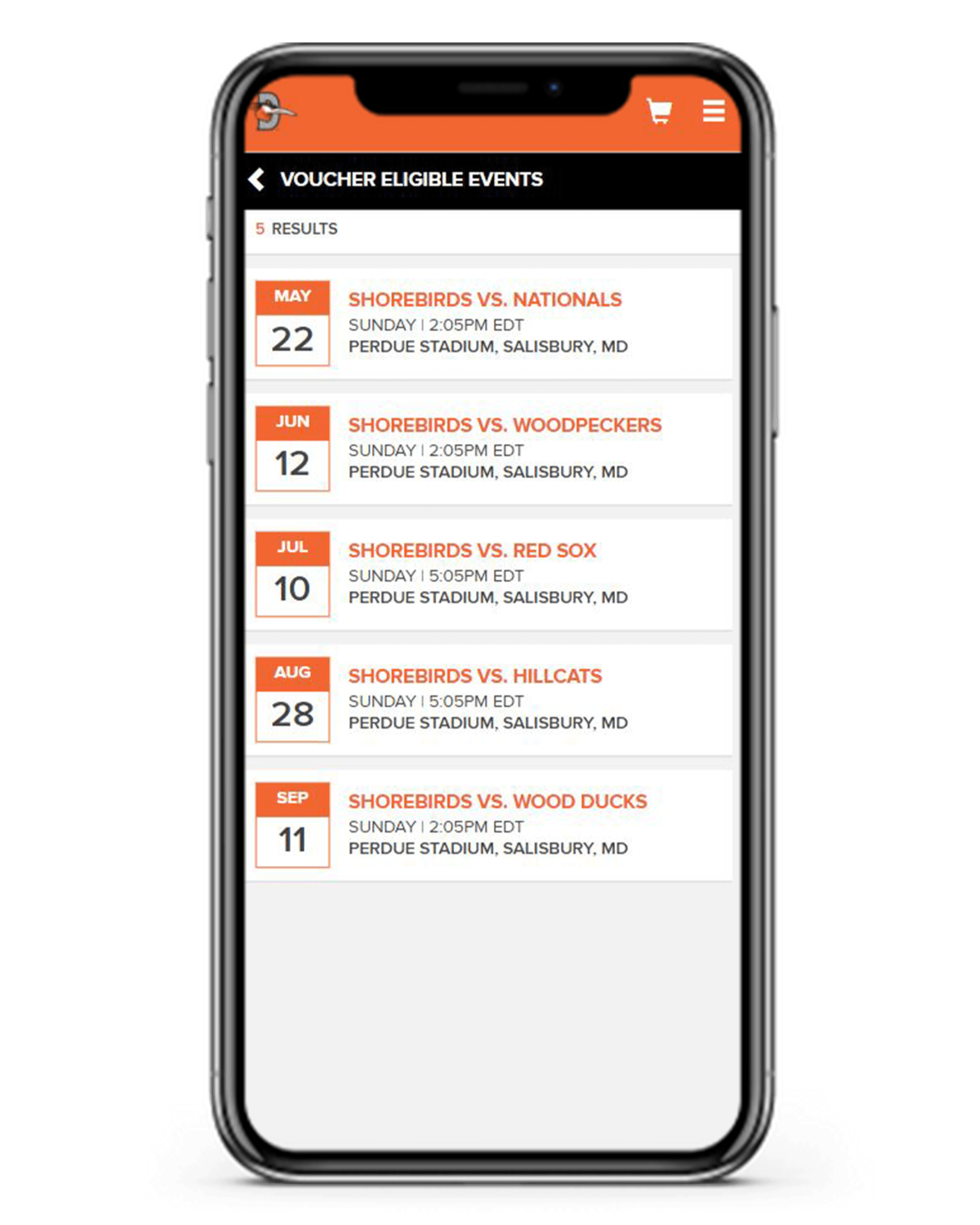 Step 6
Select the event or game date that you would like to attend and then click "OK"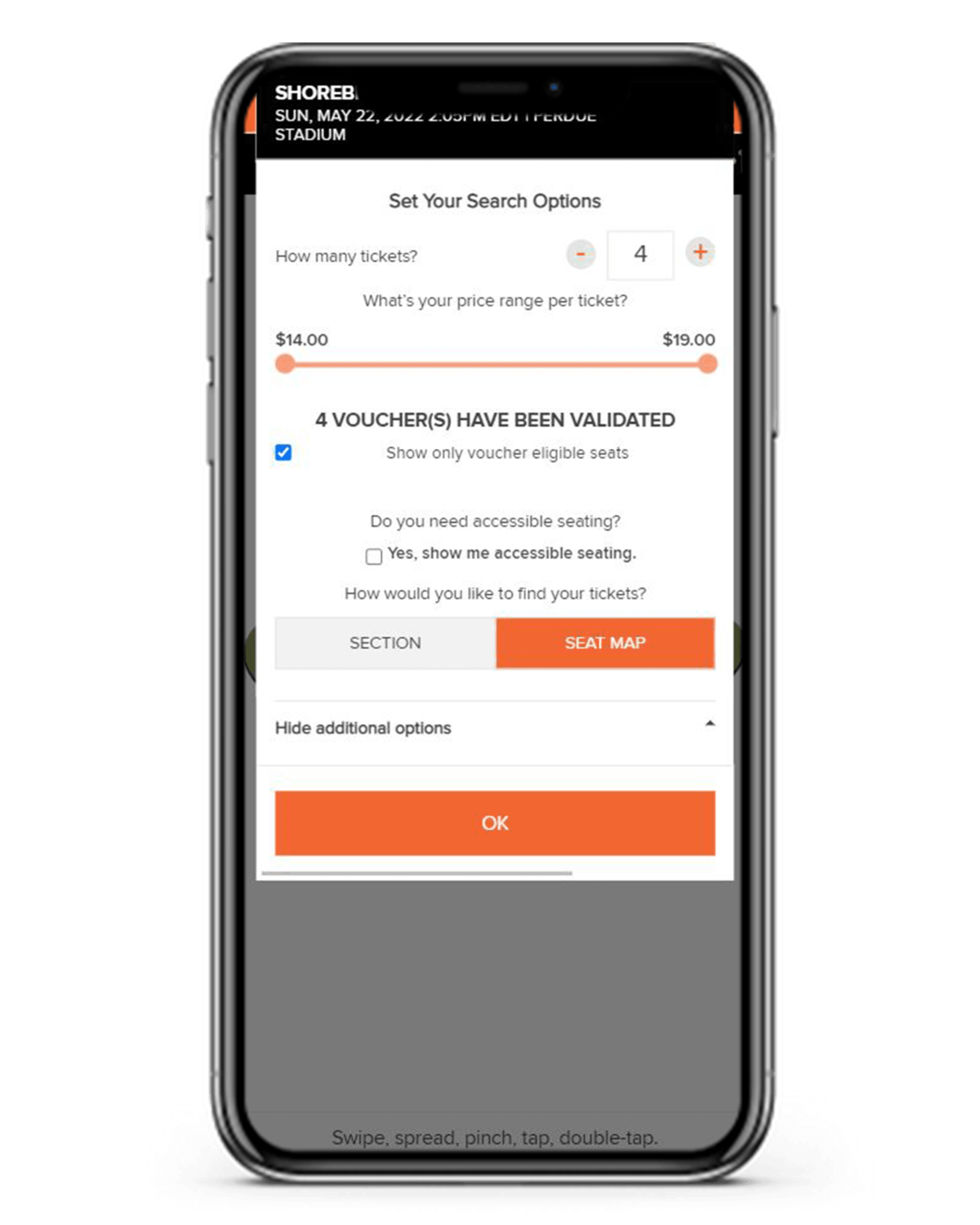 Step 7
Choose how many tickets you want for the game and click "OK". Then, pick your seats by clicking on the seating map and select your seats. Once you have your seats selected, please click the "continue" box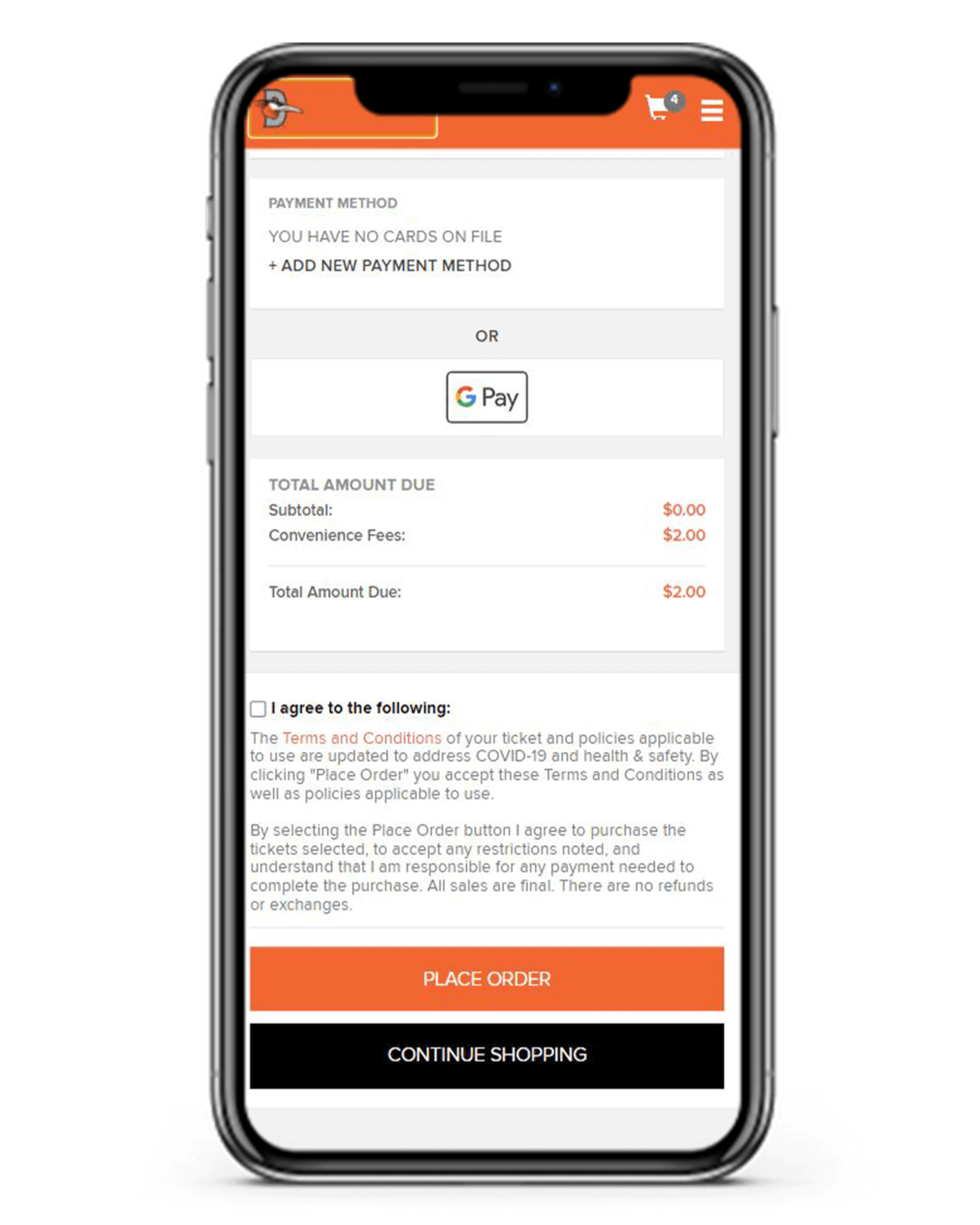 Step 8
Scroll to the bottom and click "Place Order" and the tickets will be in your account