All Dragons Home & Road Games on WONE for 12th Straight Season
DAYTON, OHIO—The Dayton Dragons announced today that all 132 home and road games during the 2023 season will be broadcast on radio and can be heard on various mobile platforms. For the 12th straight year, all Dragons games will be broadcast on radio on the Dragons flagship station, iHeart's Fox
High School Baseball at Day Air Ballpark on Friday, March 31 is Postponed 
DAYTON, OHIO—Tonight's scheduled high school baseball game at Day Air Ballpark between Bellefontaine and Northwestern has been postponed due to rain. The game has been rescheduled for Sunday, May 7. Start time will be announced at a later date. Presently, two games are scheduled for tomorrow, Saturday, April 1. The
DRAGONS HIGH SCHOOL BASEBALL SHOWCASE RETURNS TO DAY AIR BALLPARK
DRAGONS HIGH SCHOOL BASEBALL SHOWCASE RETURNS TO DAY AIR BALLPARK The Dragons High School Baseball Showcase is presented by Bob Ross Auto Group. DAYTON, OH – Back in 2023 for the 18th consecutive season, the Dayton Dragons will host the High School Baseball Showcase, where 32 teams will compete in
Dragons 2023 Preview, Part 8: Relief Pitchers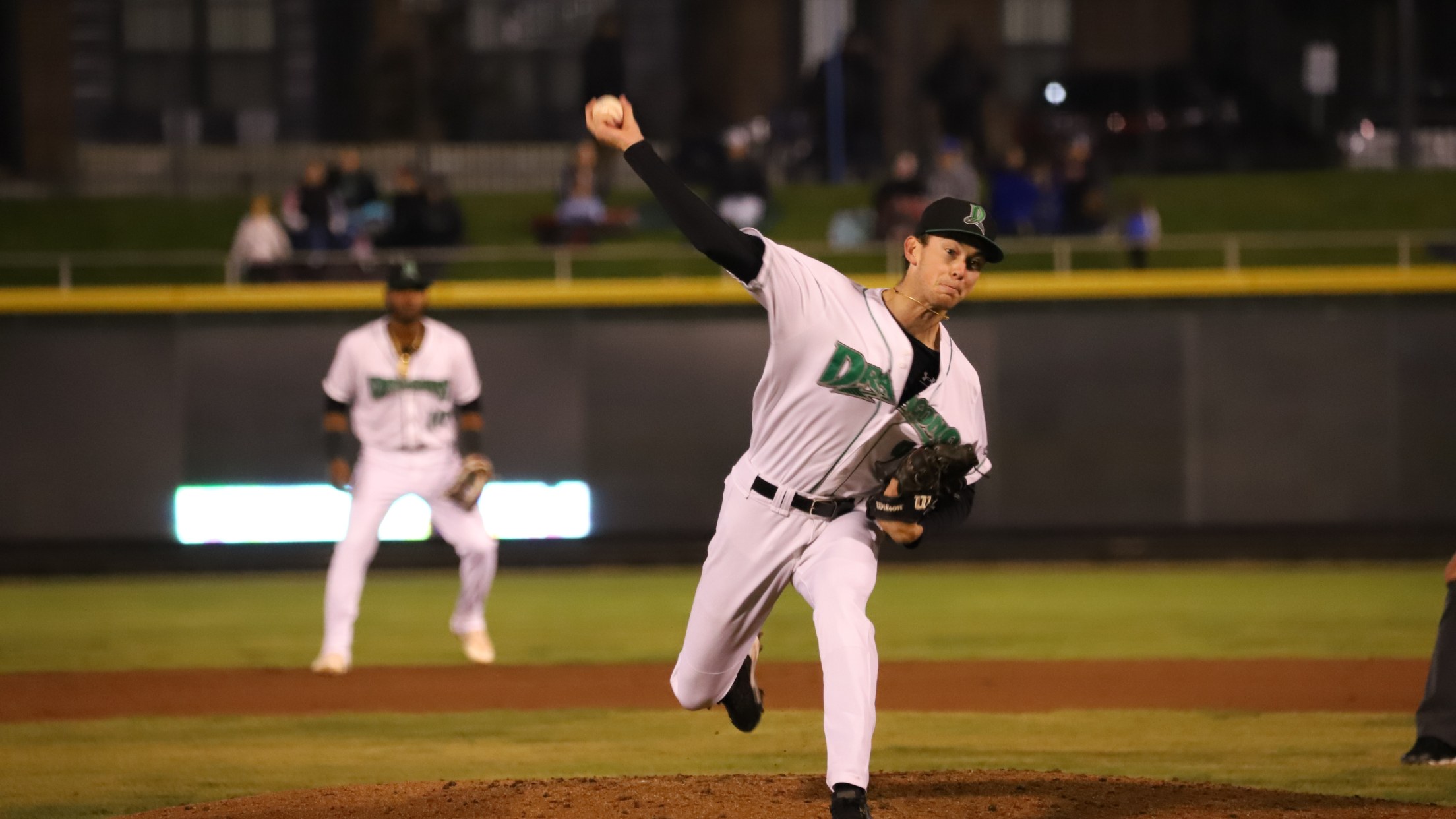 As Reds minor league players continue with their pre-season schedule in Arizona, the number of days before the start of the Dayton Dragons season is steadily falling. The Dragons open the Midwest League season on April 6 at Lake County, two weeks from yesterday. The Dragons will take the field
Dragons 2023 Preview, Part 7: Starting Pitchers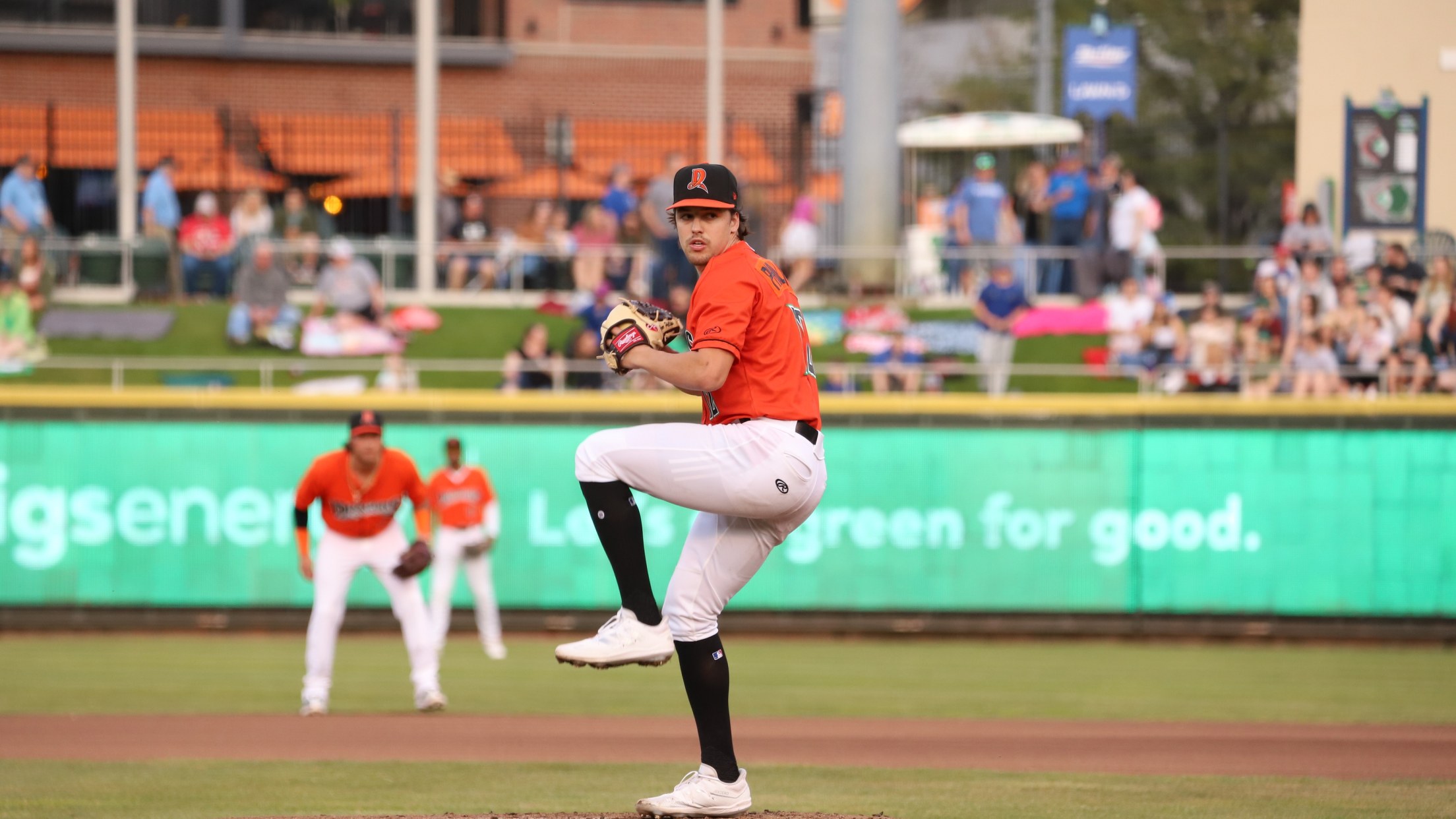 Three weeks from today, the Dayton Dragons will take the field at Day Air Ballpark for their 23rd home opening night game. Opening night is Tuesday, April 11th against the Great Lakes Loons at 7:05 p.m. Dragons single-game tickets and season ticket plans are available now. The season ticket plans
DAYTON DRAGONS PARTNER WITH TIPICO SPORTSBOOK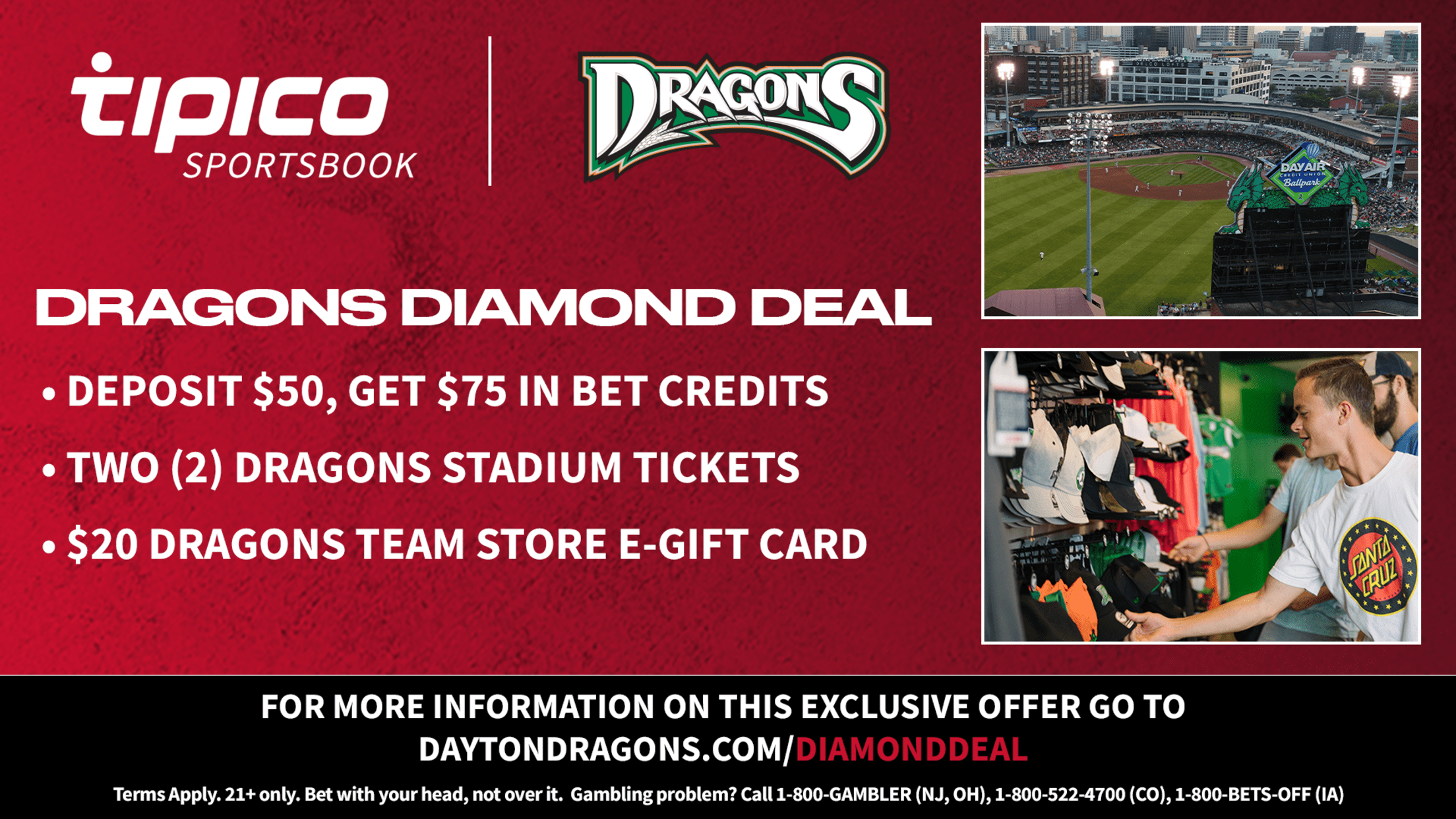 DAYTON DRAGONS PARTNER WITH TIPICO SPORTSBOOK TO KICK OFF PARTNERSHIP WITH NEW TIPICO CENTERFIELD PARTY DECK, FIREWORKS SERIES, AND A CUSTOM WELCOME OFFER Dayton Dragons fans can enjoy $20 team store e-gift card and earn two free tickets with a qualifying Tipico deposit. DAYTON, OH – Tipico Sportsbook, a leading
Dragons 2023 Preview, Part 6: Outfielders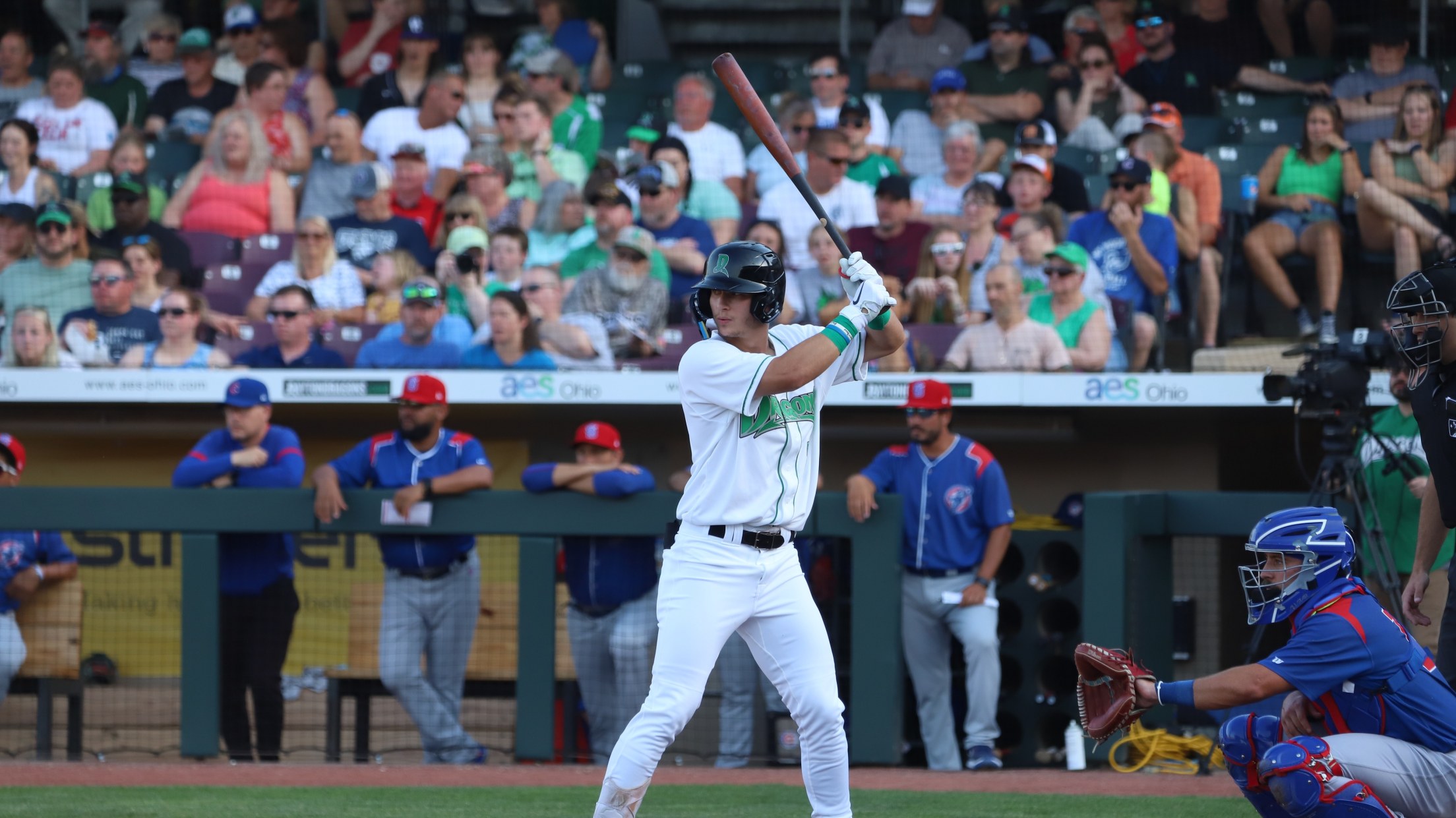 In less than three weeks, the Dayton Dragons will open their 23rd season in the Midwest League, kicking off the year with a road series in Eastlake, Ohio against the Lake County Captains, affiliates of the Cleveland Guardians. The Dragons annual home opening night game at Day Air Ballpark is
DRAGONS KIDS CLUB RETURNS IN 2023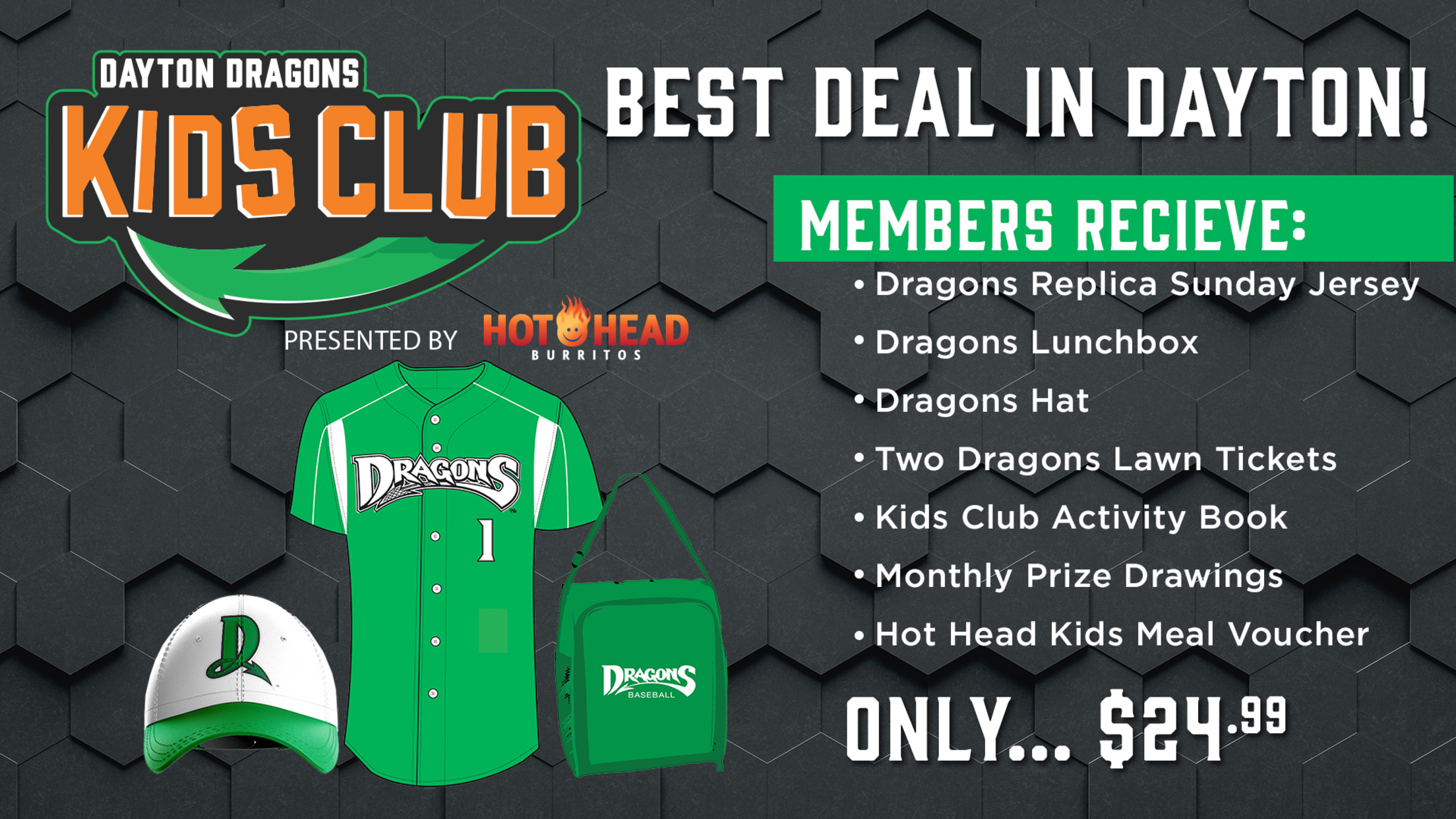 DRAGONS KIDS CLUB RETURNS IN 2023 Dragons Kids Club presented by Hot Head Burritos is the Best Deal in Dayton. DAYTON, OH – The Dayton Dragons Kids Club returns for its 10th year in 2023. The full package of the Dragons Kids Club, presented by Hot Head Burritos, is just
Dragons Single-Game Ticket Sales to begin on Wednesday, March 15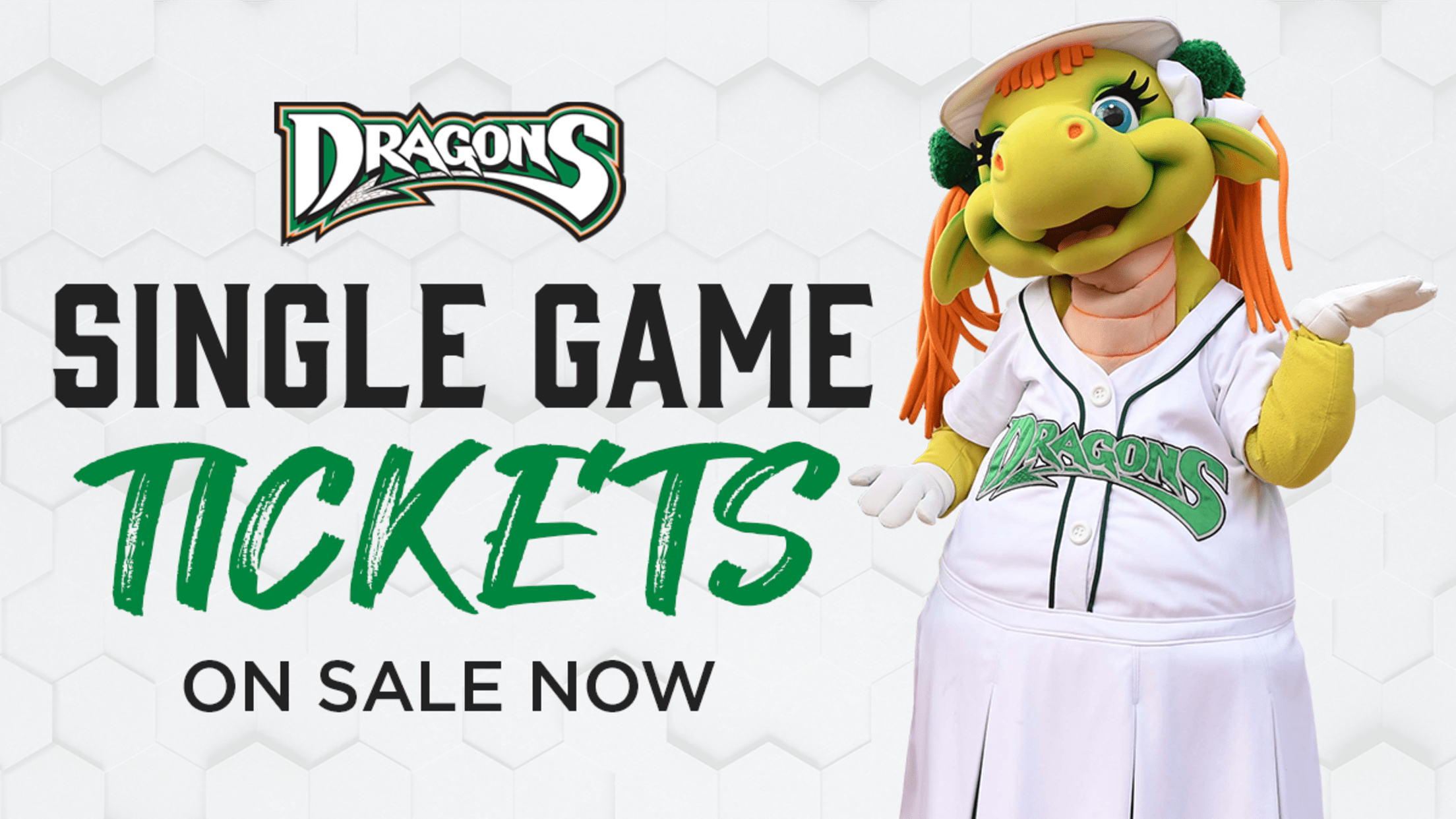 DAYTON, OHIO – Single-game ticket sales for Dayton Dragons 2023 home games will begin at 10:00 AM on Wednesday, March 15. The Dragons 23rd Opening Day is set for Tuesday, April 11 when they host the Great Lakes Loons at Day Air Ballpark at 7:05 PM. Single-game tickets for Dragons
Dragons 2023 Preview, Part 5:  Third Basemen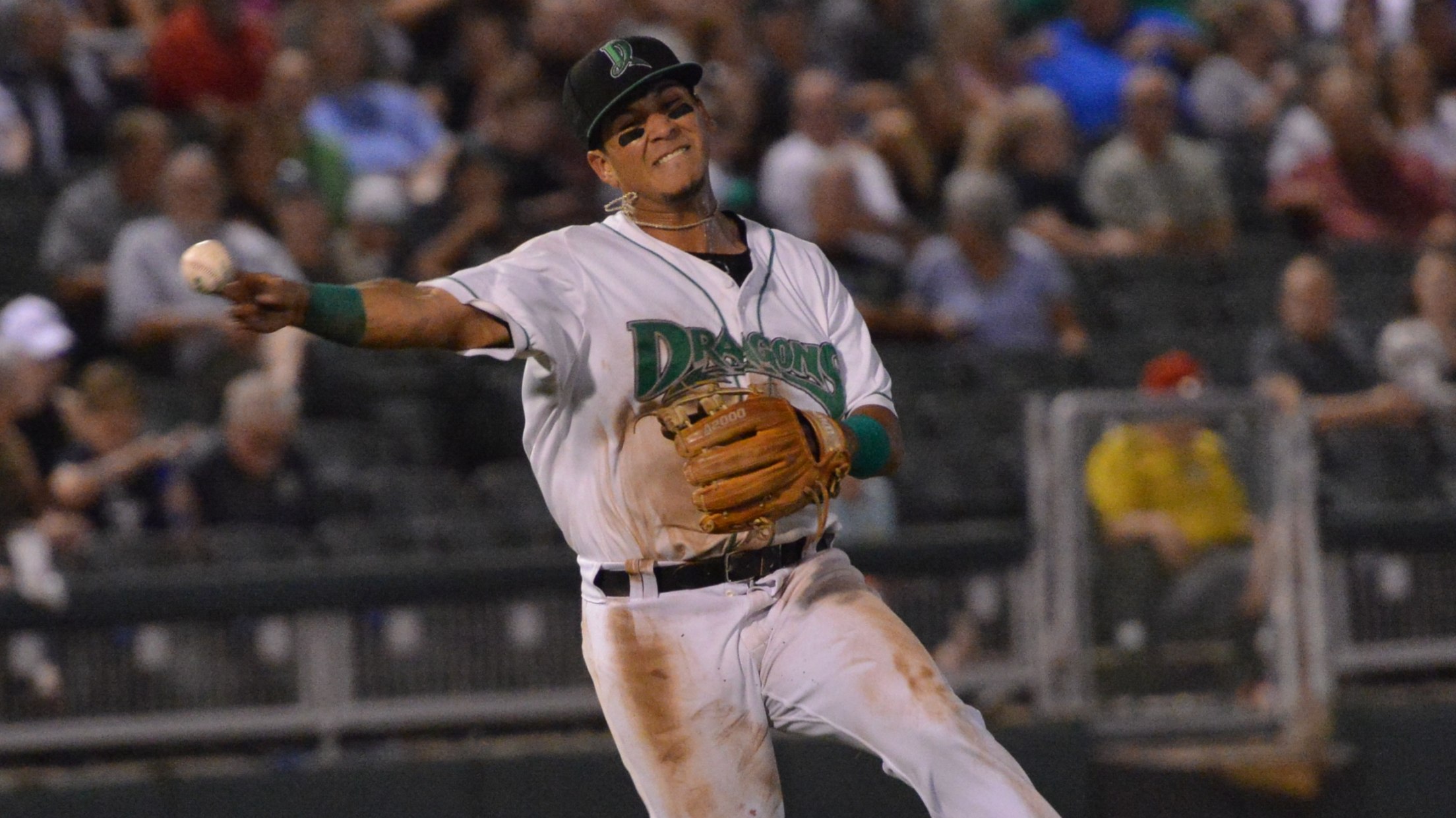 On Monday, the Dayton Dragons opened their 2023 spring training game schedule in Goodyear, Arizona against the Lake County Captains, the High-A affiliate of the Cleveland Guardians. A total of 17 spring games are scheduled in March and early April, plus several intrasquad games, all in the Phoenix area. As
Dragons 2023 Preview, Part 4: Shortstop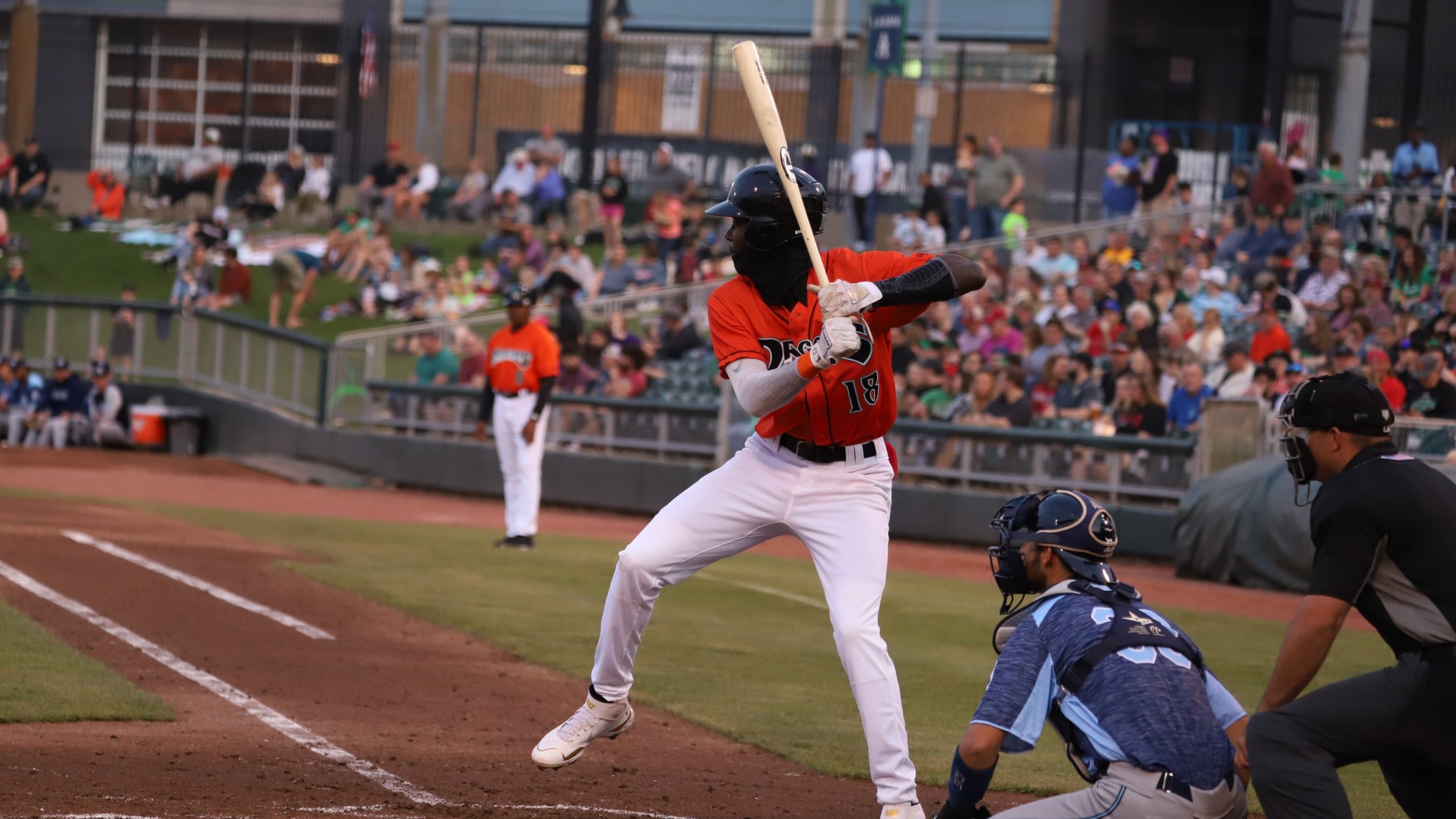 The process of selecting the opening day roster for the Dayton Dragons is about to move on to the next stage as spring training games begin on Monday in Arizona. The Dragons work-out group will play the Lake County Captains, the High-A affiliate of the Cleveland Guardians, on one of
Dragons 2023 Preview, Part 3: The Second Basemen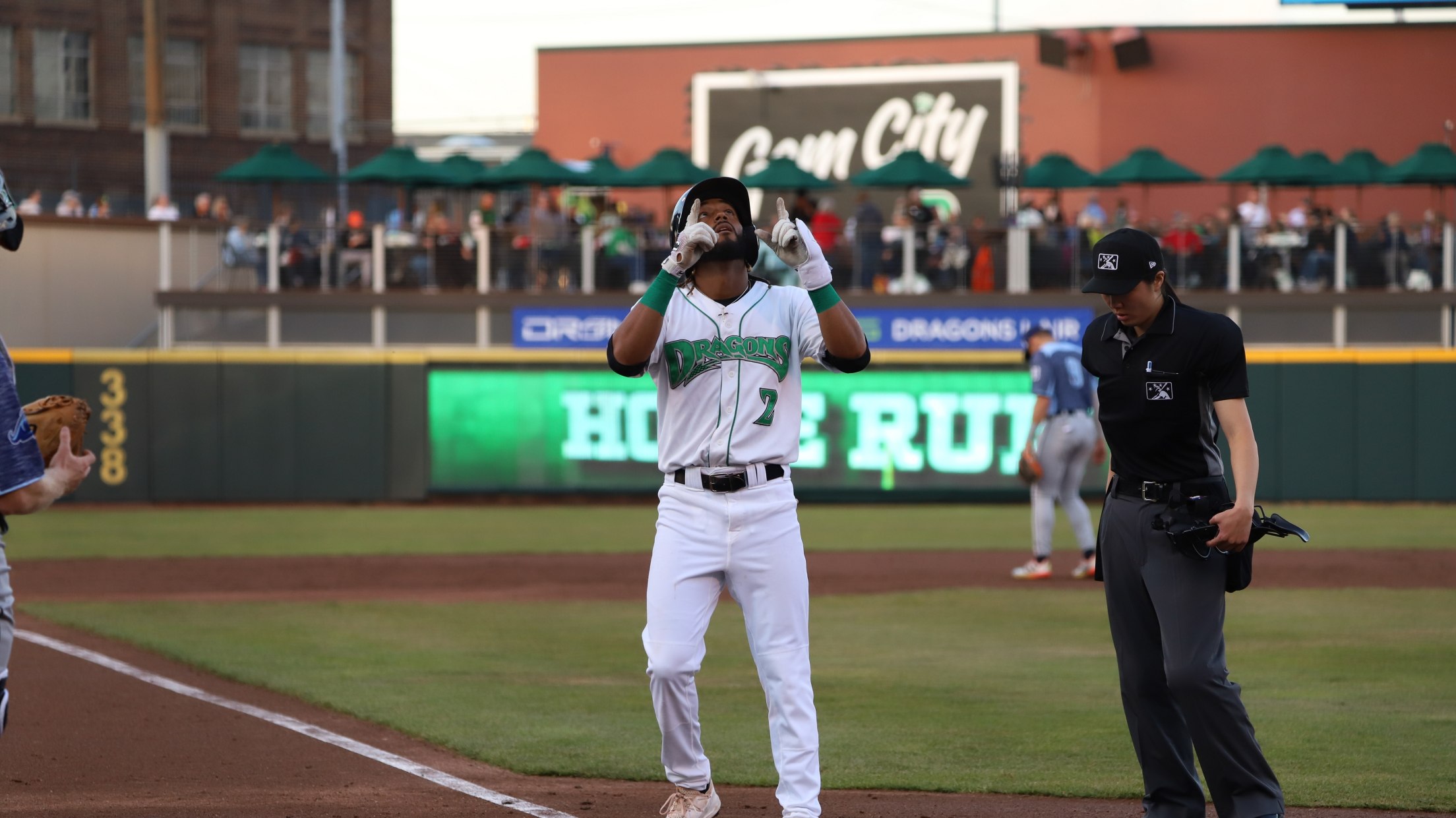 One week from today, spring training games will begin for the Reds minor league affiliates in Arizona, including the Dayton Dragons under returning manager Bryan LaHair. On Monday, March 13, Triple-A Louisville, Double-A Chattanooga, and High-A Dayton will each play the Cleveland Guardians corresponding affiliate to open their spring seasons.
Dragons 2023 Preview, Part 2: First Basemen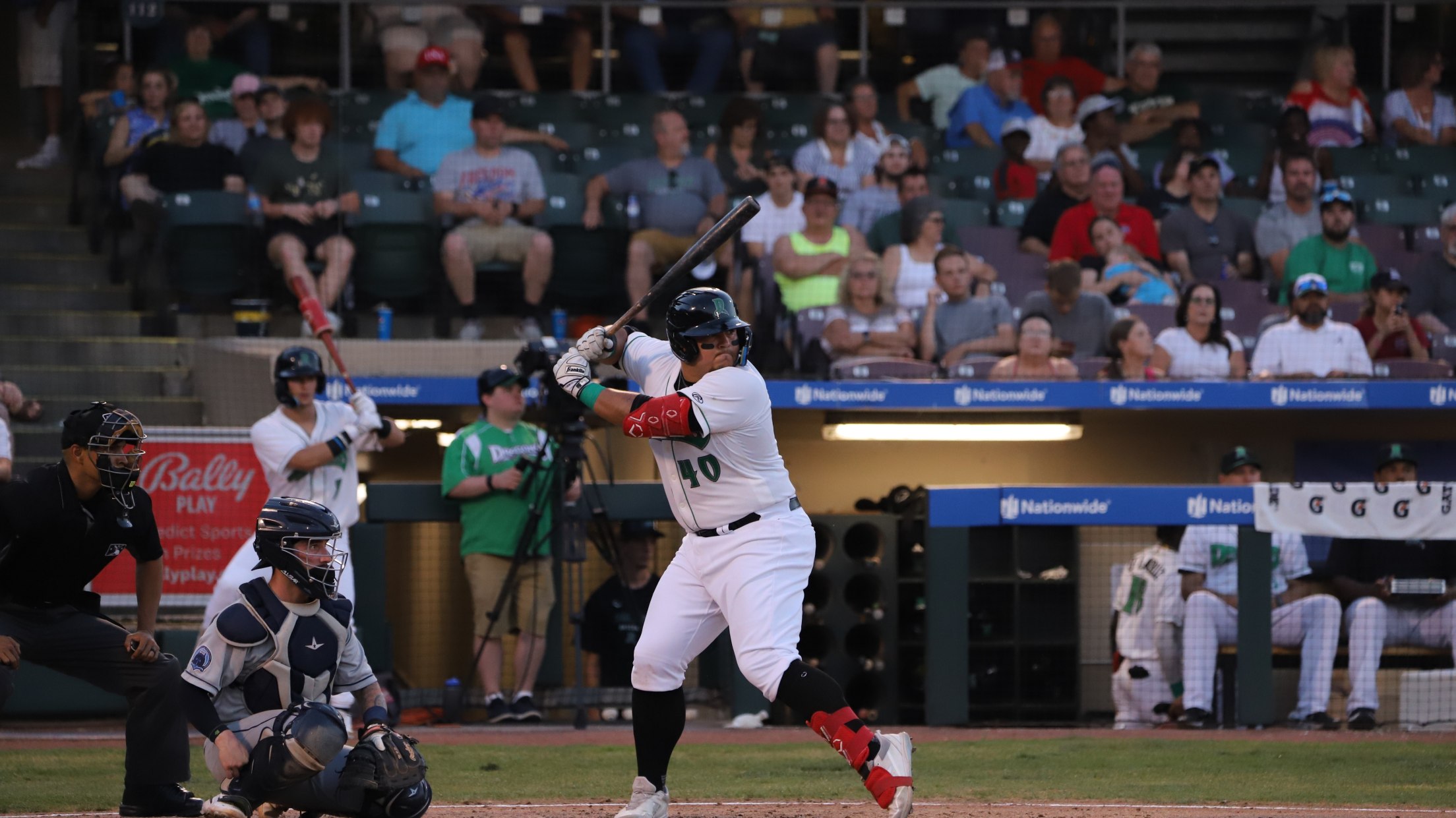 By the end of the day today, every minor league player in the Cincinnati Reds organization is due to report to the Reds spring training camp in Goodyear, Arizona, and the process for selecting the Dayton Dragons 2023 roster will officially begin. Many players have already reported. In mid-February, 49
Dragons 2023 Preview, Part 1: The Catchers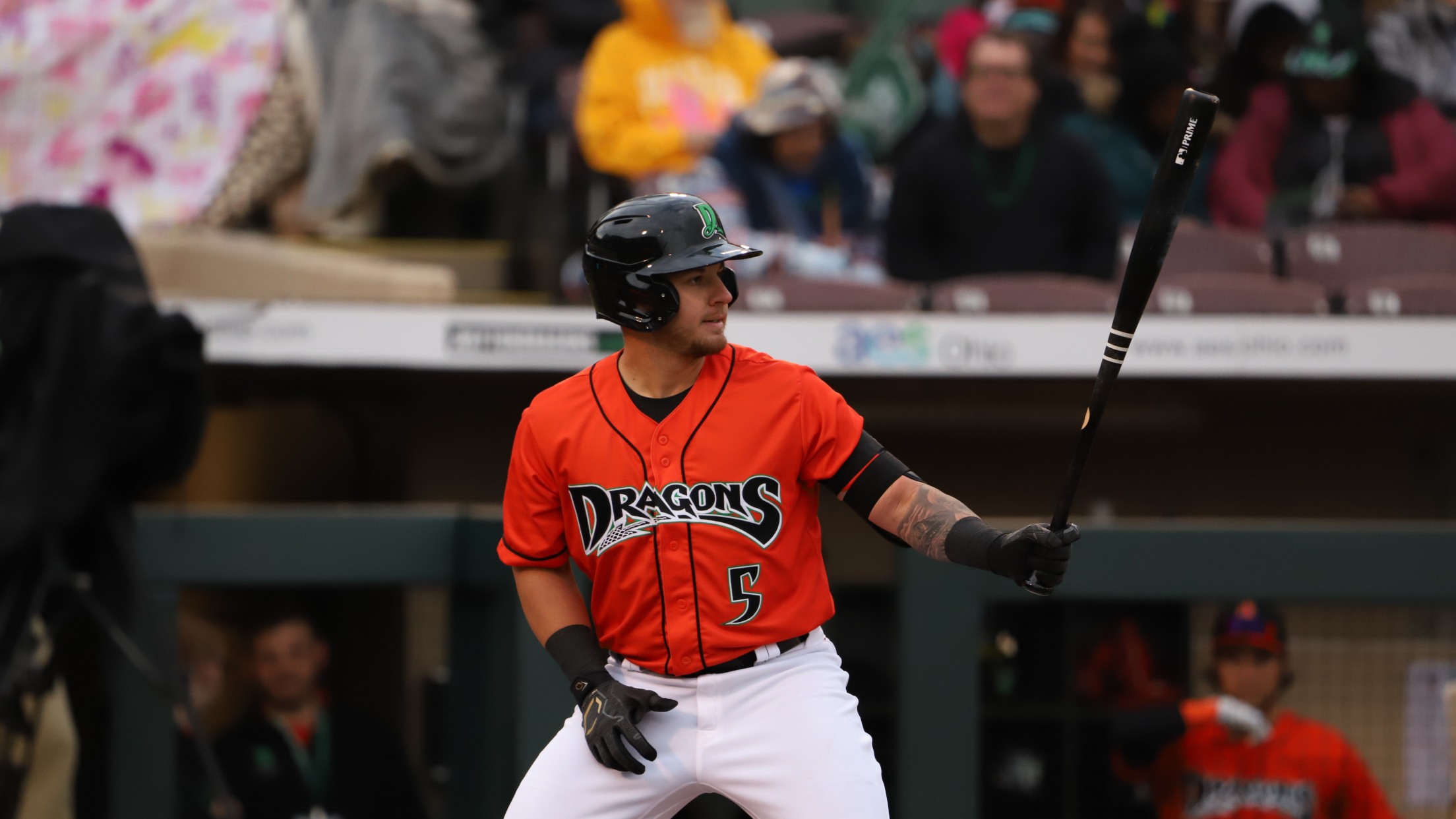 Dayton Dragons 2023 Team Preview: Part 1—The Catchers The Dayton Dragons will open their 23rd season in the Midwest League with a road series at the Lake County Captains in Eastlake, Ohio beginning Thursday, April 6th at 6:35 p.m. The Dragons annual home opening night game at Day Air Ballpark
REGISTRATION FOR DRAGONS 5K OPENS MARCH 1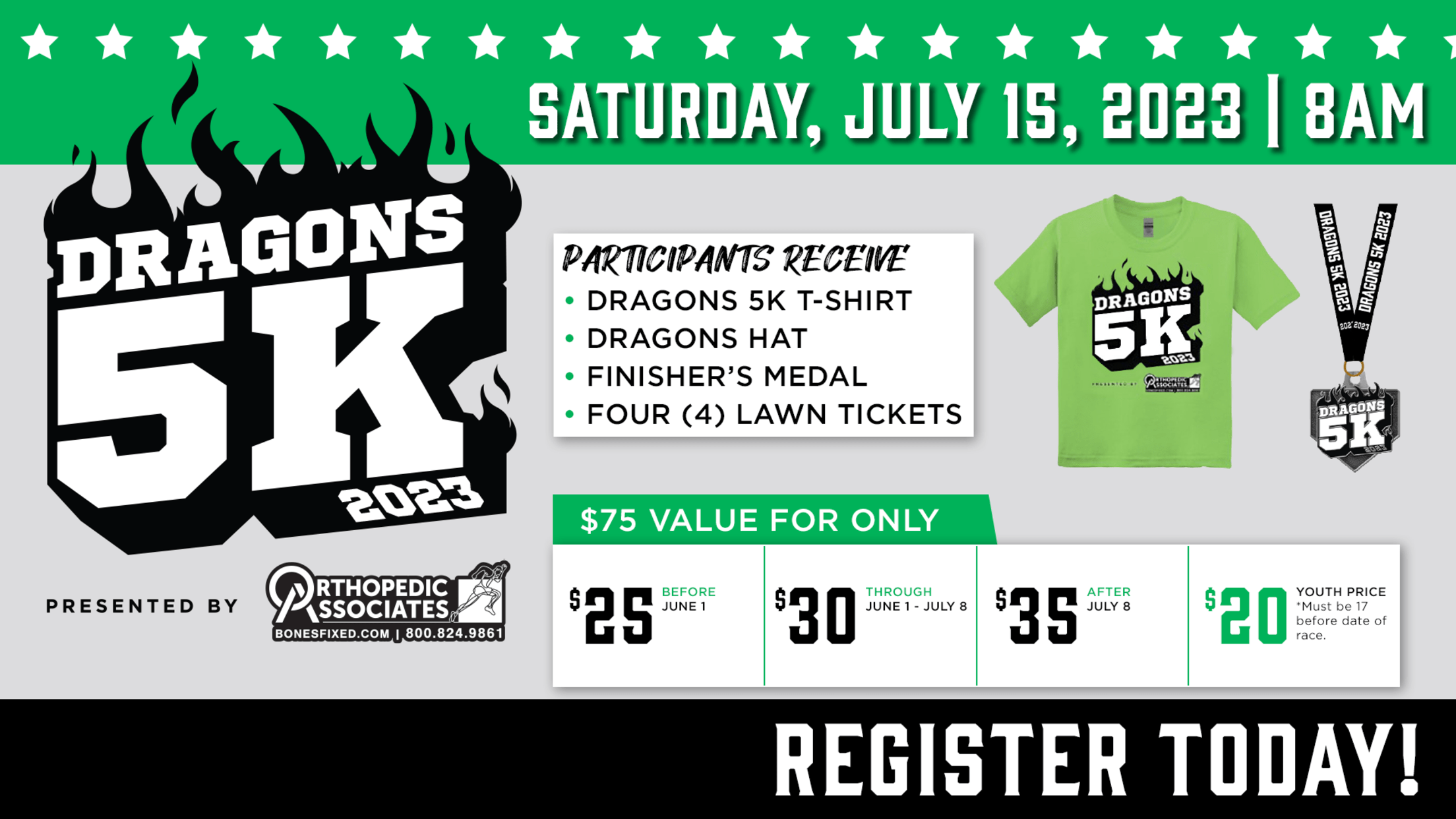 REGISTRATION FOR DRAGONS 5K OPENS MARCH 1 Early Bird Low Pricing until June 1 Dayton, Ohio – Registration opens this Wednesday, March 1, for the 13th annual Dragons 5K on Saturday, July 15, 2023, starting at 8AM at Day Air Ballpark with options to participate in-person or virtually. The event
Nine Questions with Rece Hinds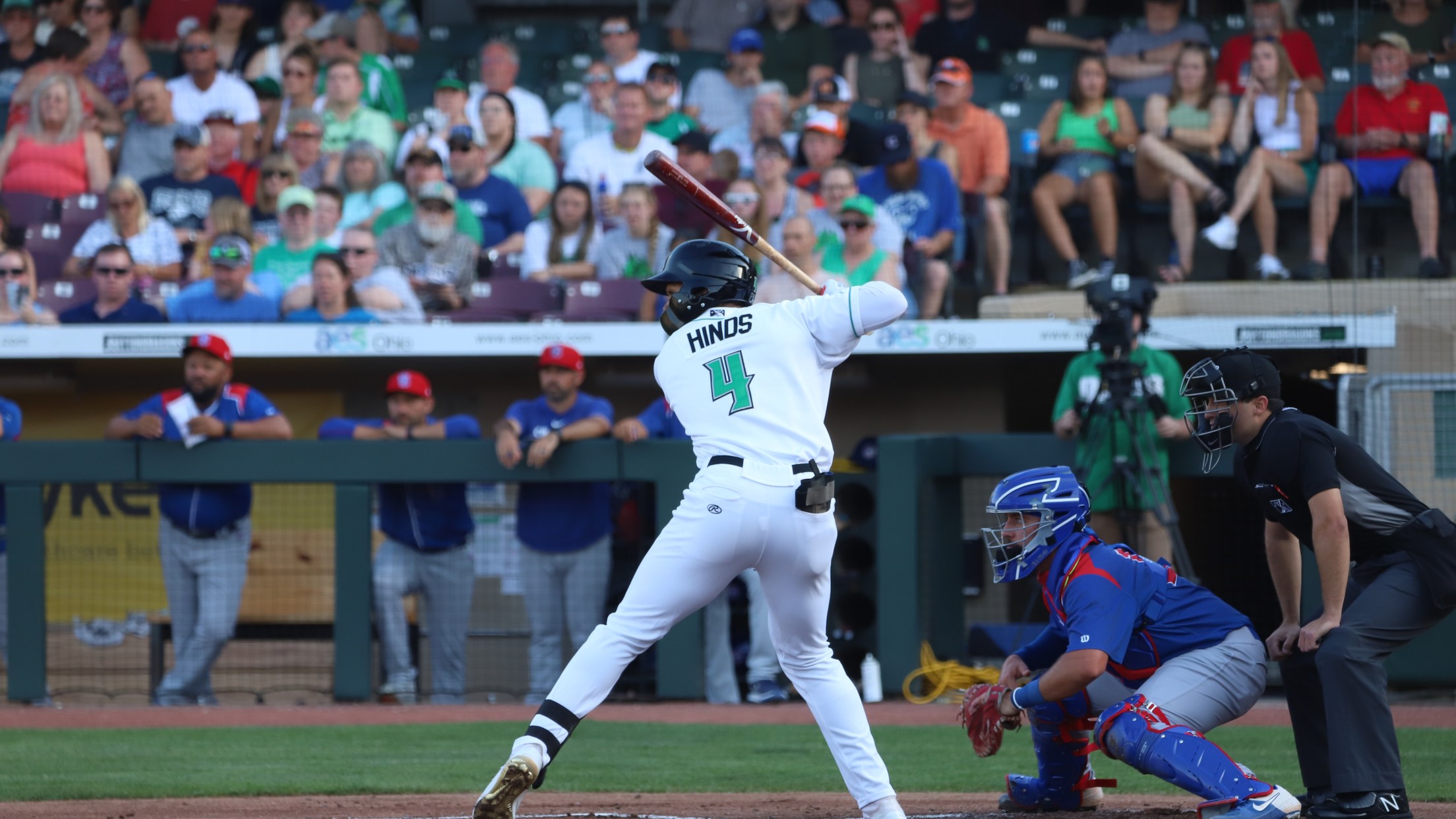 Rece Hinds spent the 2022 season with the Dragons. He was originally signed as a second round draft pick in 2019 by the Reds out of Niceville, Florida. Rece was ranked by many media outlets as the player with the best raw power of any high school prospect in the
Dayton Flyers to Battle Wright State Raiders at Day Air Ballpark on April 18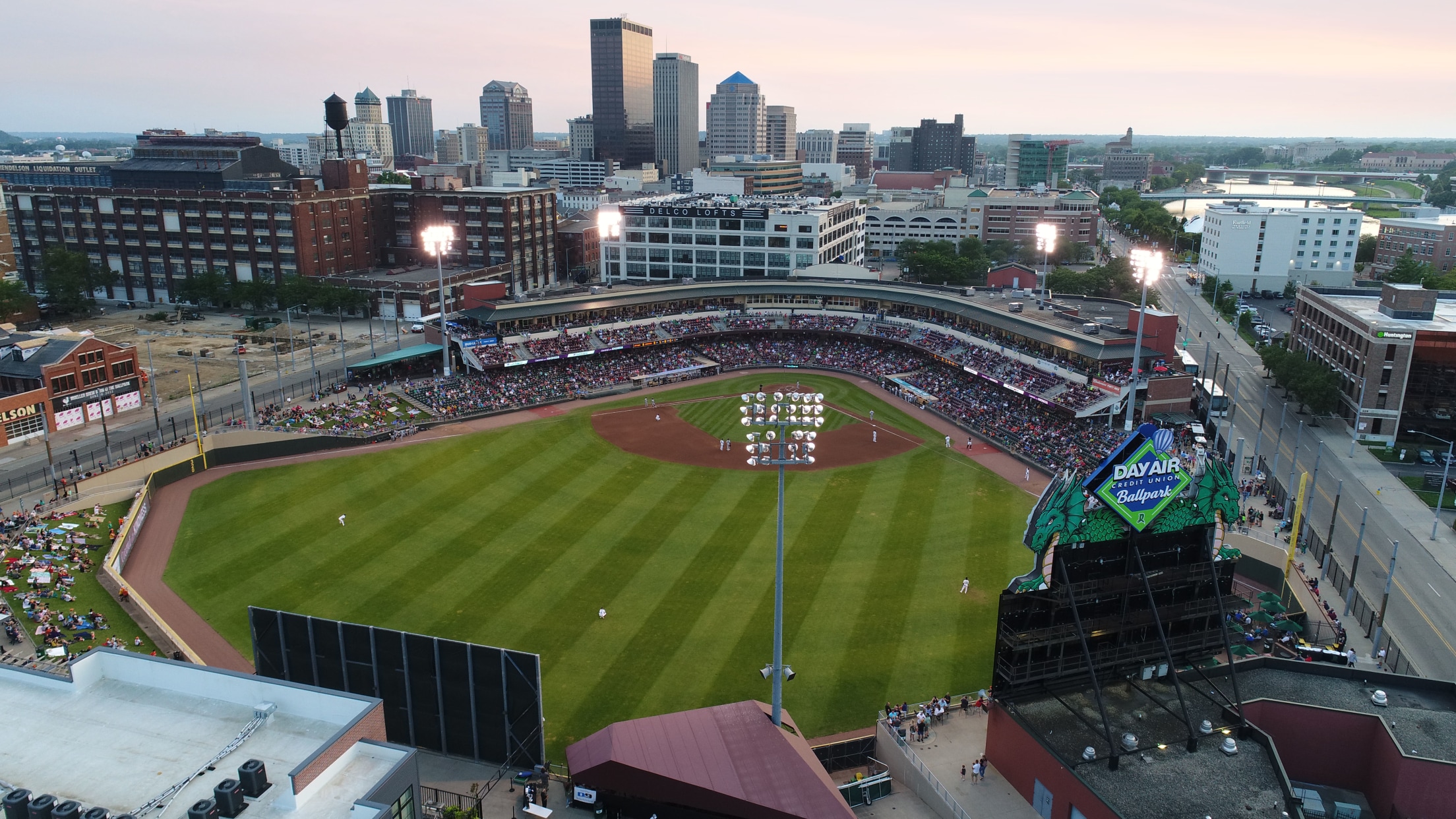 DAYTON, OHIO – In what is fast-becoming a tradition of excitement, the University of Dayton baseball team will play a home game at Day Air Ballpark for the third straight year in 2023. The Flyers will host Wright State University on Tuesday, April 18 at 7:00 p.m. at the home
LaHair Returning as Dragons Manager; Entire Coaching Staff is Announced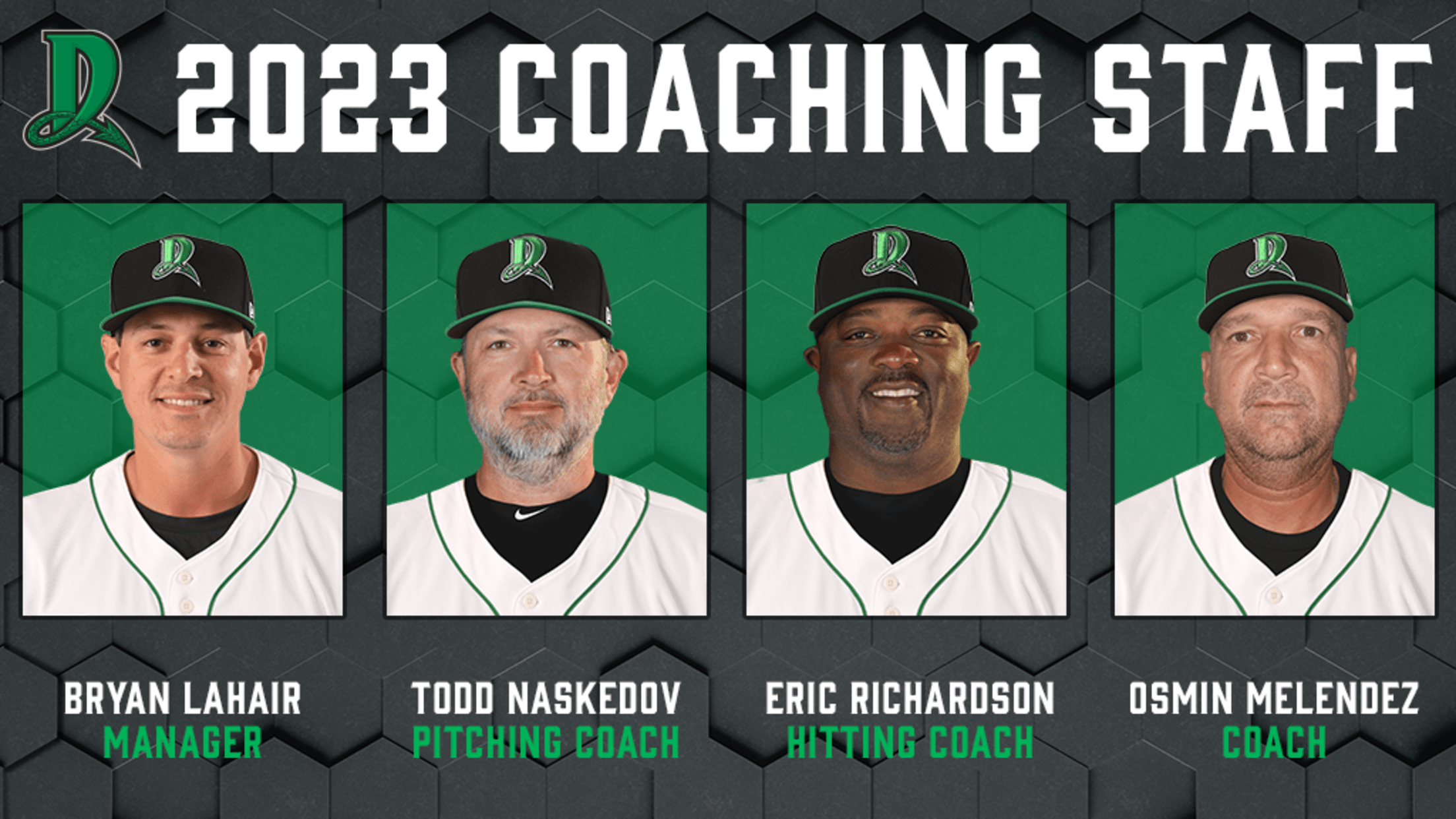 Dayton, Ohio—The Dayton Dragons announced their 2023 coaching staff today, as assigned by the Cincinnati Reds. Bryan LaHair—Manager Todd Naskedov—Pitching Coach Eric Richardson—Hitting Coach Osmin Melendez—Coach Additionally, the Dragons announced that Josh Hobson will serve as the club's athletic trainer in 2023 while Joel Canacoo will be the team's strength
Dayton Dragons National Anthem Tryouts Open Now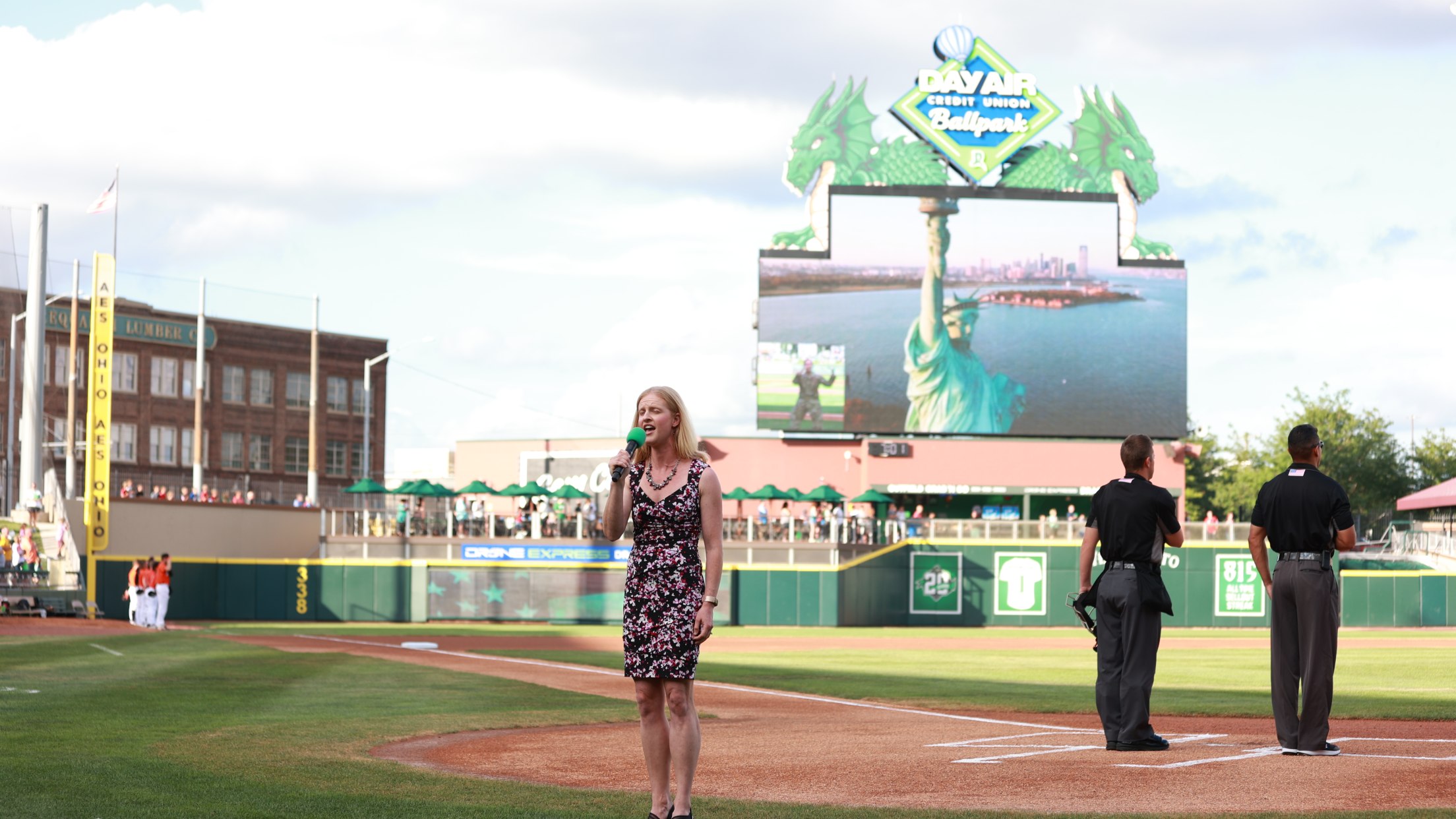 DAYTON DRAGONS NATIONAL ANTHEM TRYOUTS OPEN NOW Dayton Daily News and Dayton Dragons host VIRTUAL National Anthem Tryouts for the 2023 season. DAYTON, OH – A traditional sign that baseball season is just around the corner in the Miami Valley is National Anthem Tryouts, presented by the Dayton Daily News.
Dragons 2022 Year in Review
Click here to view the Dragons 2022 Year in Review
Dayton Community, Day Air Credit Union, and the Dayton Dragons Help Raise Over $34,000 in Holiday 50/50 Raffle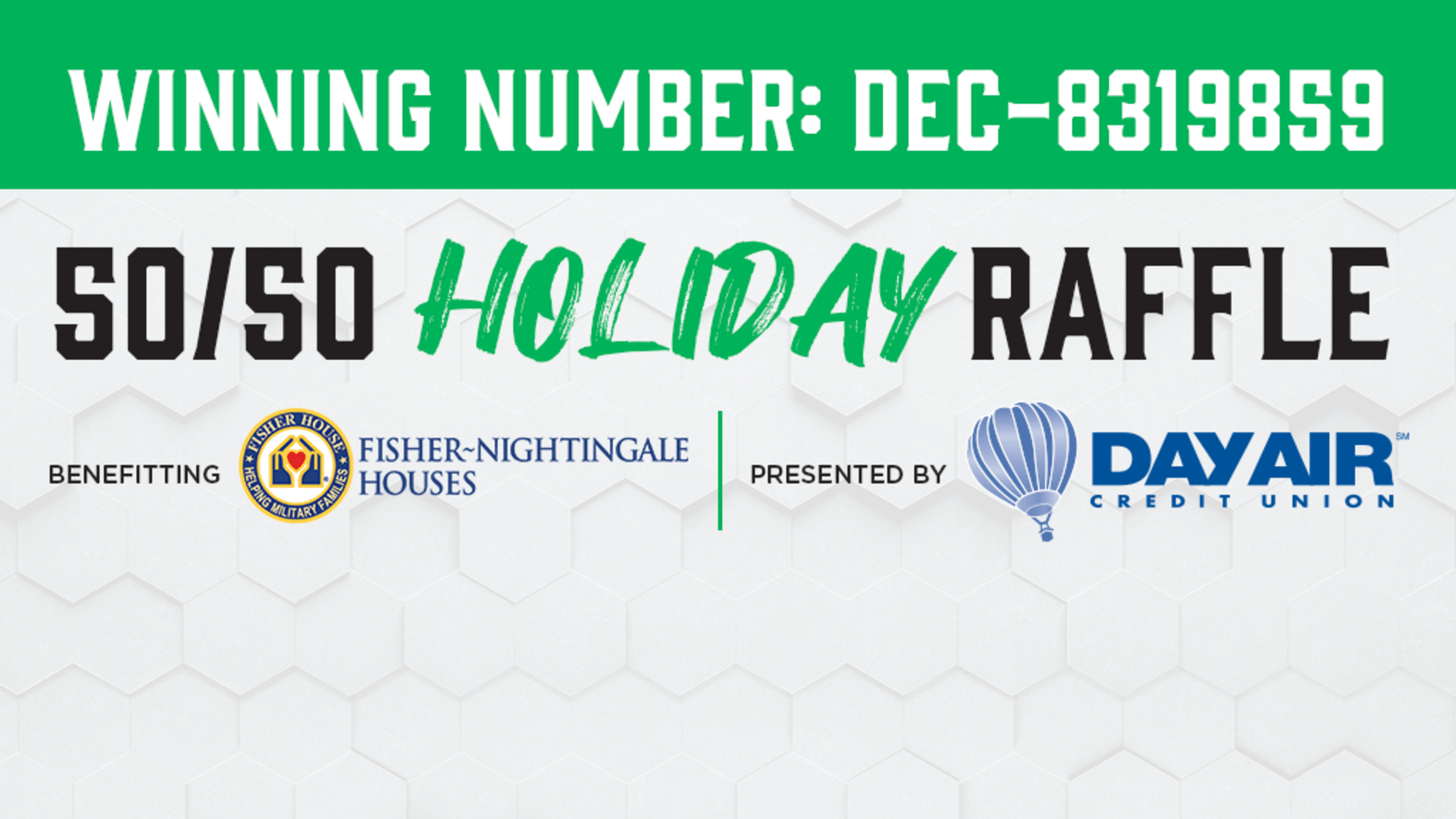 DAYTON, OHIO - The Dayton Dragons Foundation and Day Air Credit Union announced today that $17,327.50 will be presented to the Fisher/Nightingale Houses, Inc. after completion of a special holiday online 50/50 raffle. The 50/50 raffle began on December 1 and continued until December 14. A total of $34,655 was
Many Dragons Connections on New Top-10 Reds Prospect List from Baseball America
De La Cruz Picked as Reds #1 Prospect Entering 2023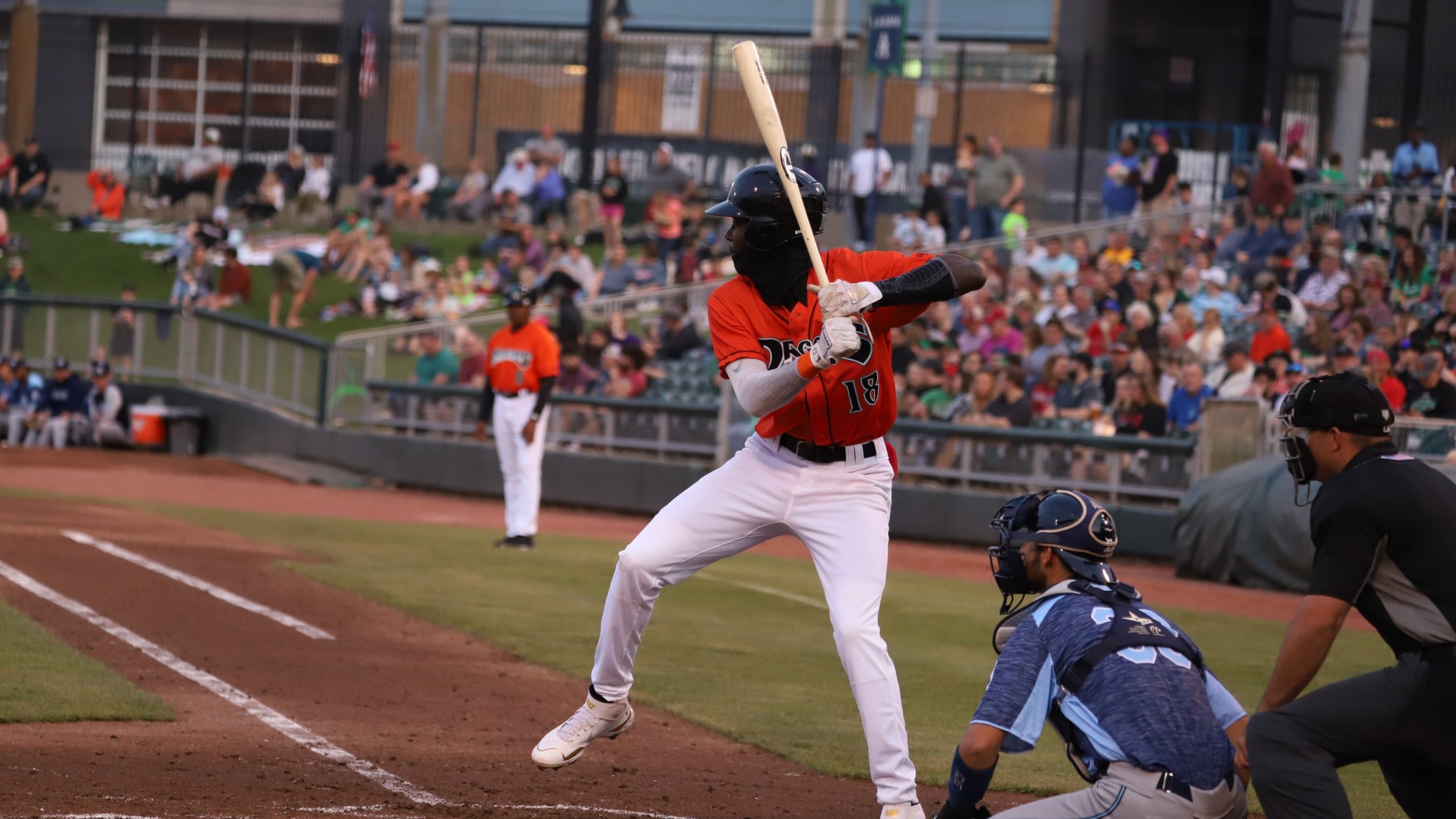 DAYTON, OH —Baseball America, the trade publication for Minor League Baseball, has announced its annual list of top-10 prospects in the Cincinnati Reds organization. Selection to the top-10 prospect list is a notable achievement for any player among the approximately 150 minor leaguers in the Reds system. Elly De La
Dragons Holiday "50/50 Raffle" Grows Over $10,000
With less than a week left, Miami Valley residents can win big* and give back to Fisher House Foundation.* DAYTON, OHIO – The Dayton Dragons Foundation special online 50/50 raffle, presented by Day Air Credit Union, with proceeds benefitting the Fisher House (Dayton VA Medical Center Campus), has grown to
Reds Honor 2022 Dragon Elly De La Cruz as Minor League Player of the Year
McGarry, Abbott Also Receive Big Awards at RedsFest
Dayton, Ohio—Dayton Dragons 2022 shortstop Elly De La Cruz has been selected as the winner of the Sheldon "Chief" Bender Award, an honor presented annually by the Cincinnati Reds to their Minor League Player of the Year. The Reds announced their Minor League player awards on Friday night at RedsFest.
Win Big in the Dragons Holiday "50/50 Raffle"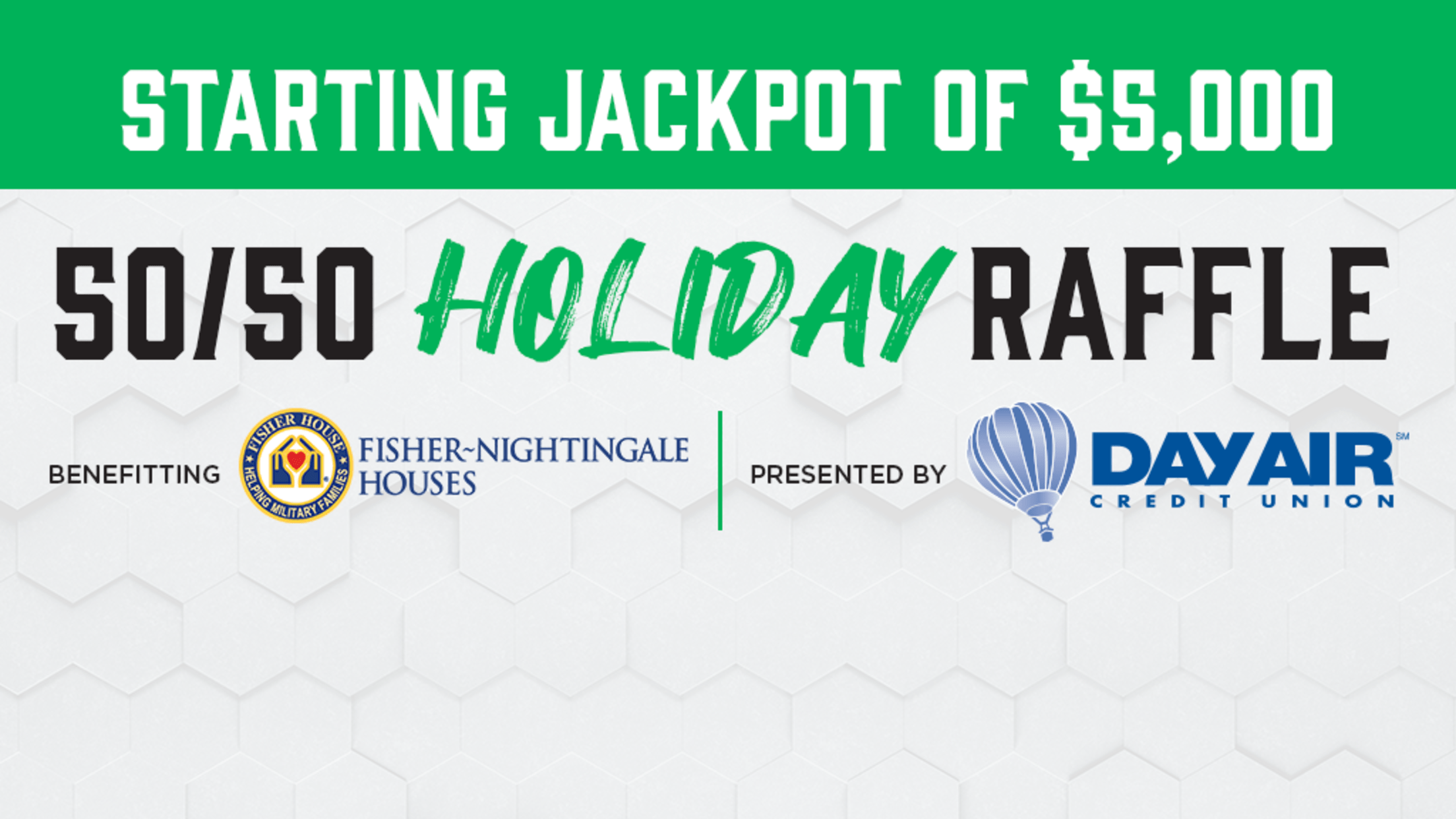 Win Big in the Dragons Holiday "50/50 Raffle" Presented by Day Air Credit Union Benefitting the Fisher House (Dayton VA Medical Center Campus) DAYTON, OHIO – The Dayton Dragons Foundation has launched a special online 50/50 raffle, presented by Day Air Credit Union, with proceeds benefitting the Fisher House (Dayton