Hooks Accepting 50/50 Raffle Beneficiary Nominations
Over $70,000 awarded in 2022 to twelve local non-profits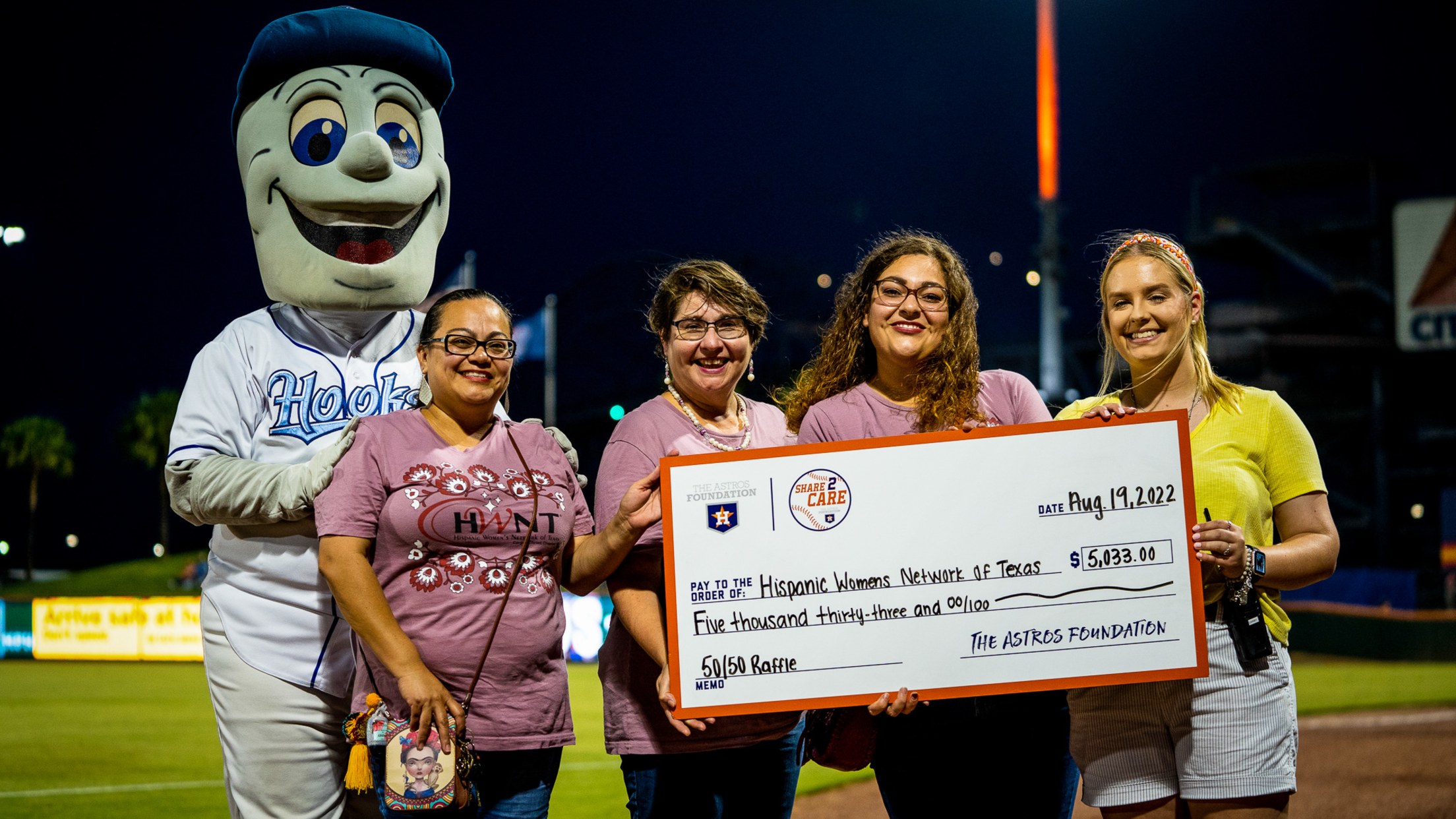 CORPUS CHRISTI – The Corpus Christi Hooks are now accepting nominations for beneficiaries of the 2023 Share2Care 50/50 Raffle presented by Lithia CDJR. In total, twelve Coastal Bend non-profit organizations will receive half of the net raffle proceeds for a specific homestand during the Hooks 2023 season. A staple at
CORPUS CHRISTI – The Corpus Christi Hooks are now accepting nominations for beneficiaries of the 2023 Share2Care 50/50 Raffle presented by Lithia CDJR. In total, twelve Coastal Bend non-profit organizations will receive half of the net raffle proceeds for a specific homestand during the Hooks 2023 season.
A staple at Whataburger Field, the Hooks and Astros Foundation Share2Care 50/50 Raffle offers the chance to benefit both local non-profits and one lucky fan in attendance through funds raised from that night's Hooks game.
Nominations are currently being accepted at cchooks.com, only 501(c)(3) organizations will be considered. Nominees are required to share the organization's mission statement as well as how the funds will be used.
"Being able to give back to the local community that supports us is always top of mind for the Corpus Christi Hooks," Hooks General Manager Brady Ballard said. "Now having the opportunity for our community to play a part in the nomination process helps us to both grow and diversify our recipient pool even more than in years prior."
Nominations can be submitted online through Friday, March 10. For questions regarding the Share2Care 50/50 Raffle nomination process, please contact Hooks Partnership Activation Coordinator, Emily Carney, at [email protected].