BayCare Ballpark's hospitality areas are sure to be a home run when treating your employees, coworkers, family and friends to a Threshers Baseball game. In addition to our group areas, our Kids Zone, Frenchy's Tiki Pavilion and grass berm add to the experience and make BayCare Ballpark the ideal place to host your group!
Group tickets are affordable, no matter the group size. We even offer customizable upgrades including add on food items and wine & liquor service.
All groups receive:
Group welcome on the video board.
20% discount at Diamond Outfitters Team Store.
Option to upgrade food and beverage packages.
Don't forget to purchase pre-paid gift cards! Good at any concession stand and Diamond Outfitters Team Store.
To book a group outing or to request more information call 727-712-4403 or 727-712-4432.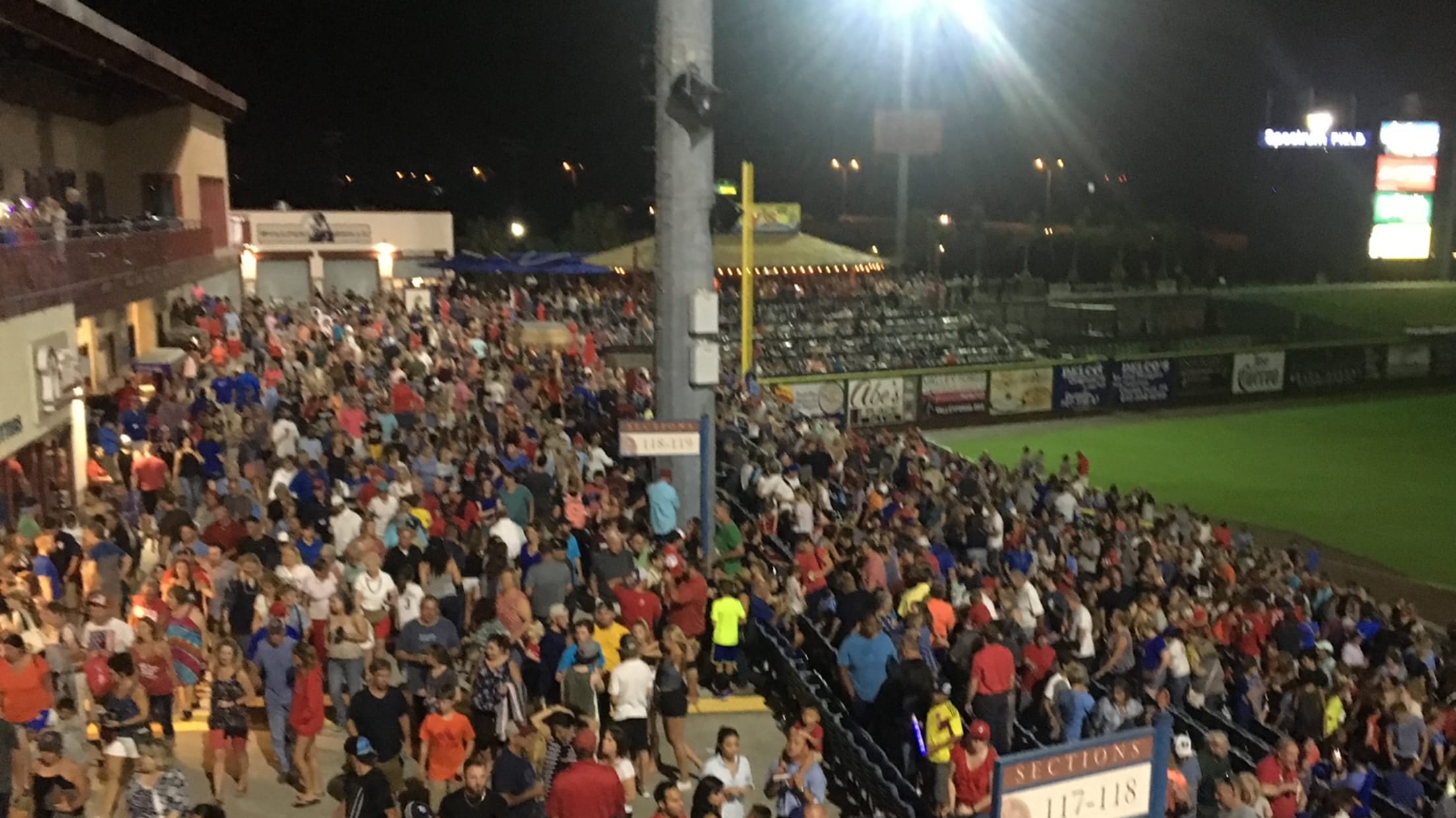 Hot Corner Cafe
30+ Guests
$14.50/person Sun-Fri
$15.50/person Saturday & 7/2, 7/3
All-You-Care-To-Eat Buffet for 2 1/2 Hours! Hot Dogs, Hamburgers, Cheeseburgers, Peanuts,
Popcorn, Chips, Ice Cream Sandwiches, Soft Drinks, Bottled Water
$3.00 16 oz. Draft Beer
Picnic Terrace Seating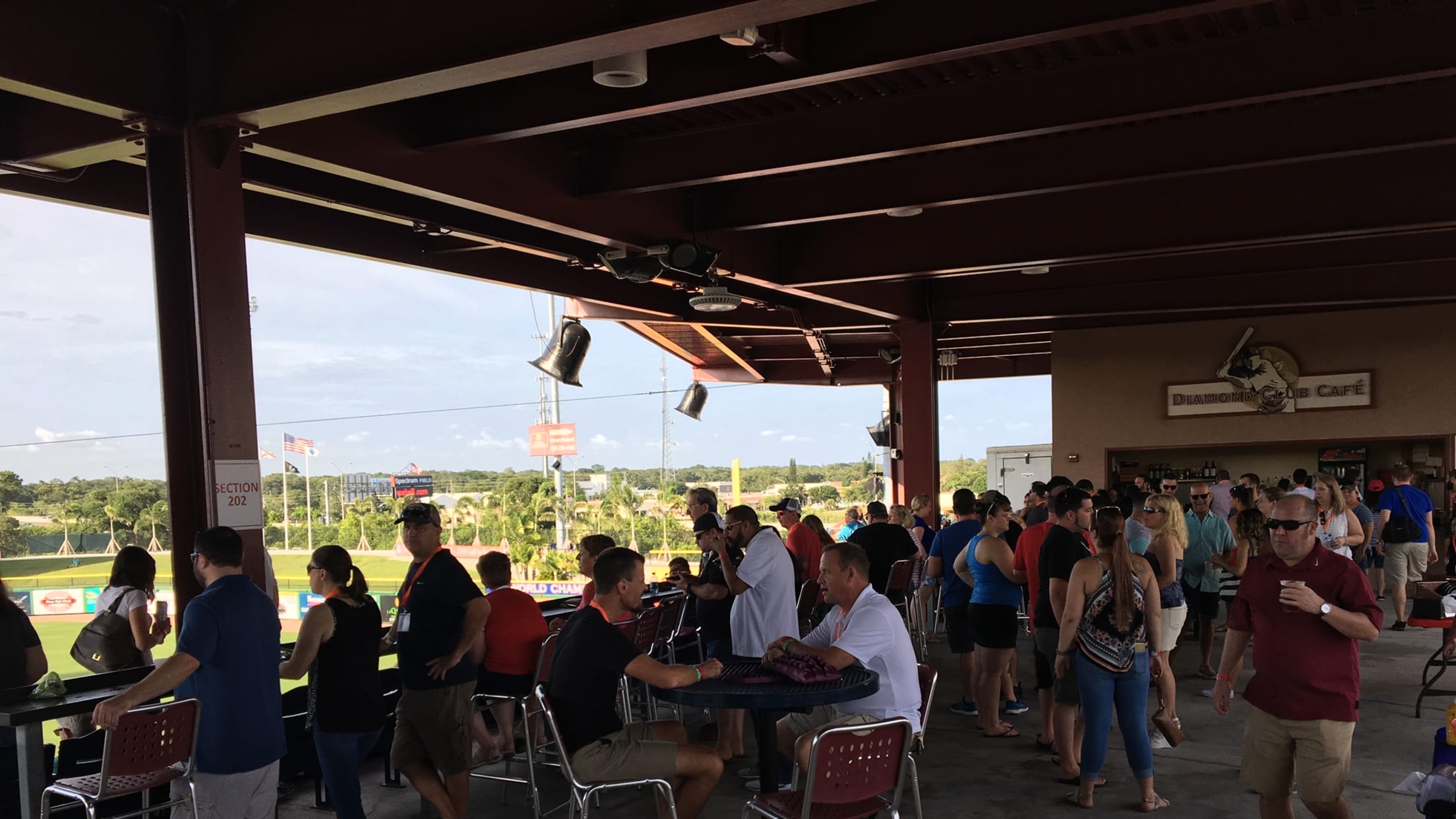 Big Shark Cafe
30-275 Guests
$19.00/person Sun-Fri
$20.00/person Saturday & 7/2, 7/3
All-You-Care-To-Eat Buffet for 2 1/2 Hours! Hot Dogs, Slider Burgers, BBQ Pulled Chicken, Black Beans & Corn, Peanuts, Chips, Ice Cream Sandwiches, Soft Drinks & Bottled Water
$3.00 16 oz. Draft Beer
Covered Club Level Seating