Threshers Shutout by Marauders, 4-0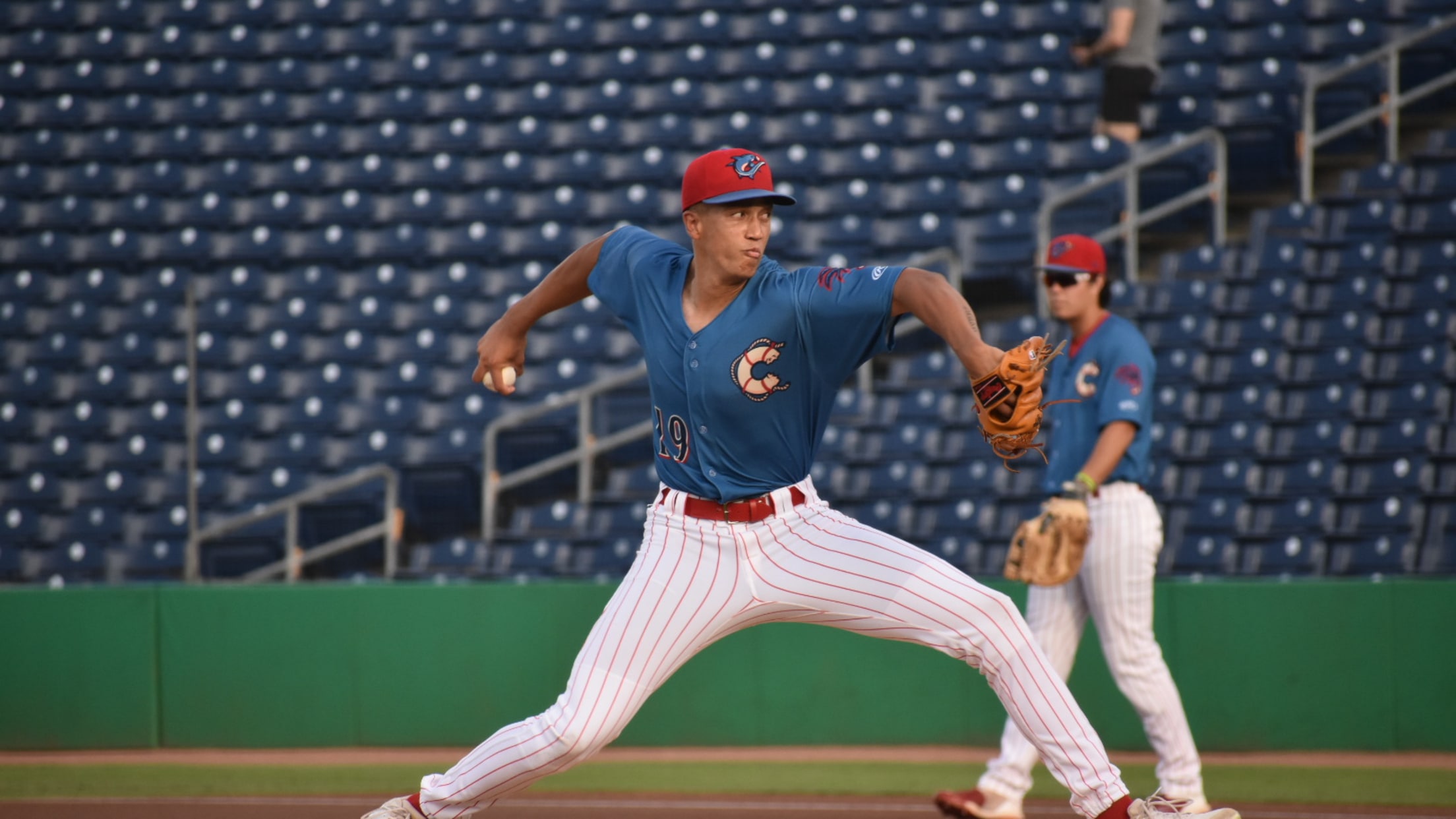 BOX SCORE CLEARWATER, FL - The Clearwater Threshers managed only two hits in a 4-0 shutout loss to the Bradenton Marauders on Wednesday night at BayCare Ballpark. Right-hander Alex McFarlane made his third professional start on the mound for Clearwater, allowing two runs on two hits with two walks and
CLEARWATER, FL - The Clearwater Threshers managed only two hits in a 4-0 shutout loss to the Bradenton Marauders on Wednesday night at BayCare Ballpark.
Right-hander Alex McFarlane made his third professional start on the mound for Clearwater, allowing two runs on two hits with two walks and three strikeouts in three innings of work. McFarlane, a fourth-round draft selection of the Philadelphia Phillies in 2022, was charged with his third loss.
The Marauders (36-26, 65-62) opened the scoring in the third inning on a walk and then a two-run inside-the-park home run by Termarr Johnson. The homer was roped into right field before Clearwater outfielder Dakota Kotowski claimed the ball was stuck in the base of the wall, but the umpires ruled it playable to make it 2-0.
Bradenton, who finished with only four hits, added two more runs in the fifth after left-handed reliever Jared Wetherbee walked five hitters, including two bases loaded walks to make it 4-0.
Shortstop Erick Brito secured the only two hits for the home team, with singles in the fourth and ninth innings as the Threshers (22-39, 57-69) were shutout for the 15th time this season and second time in five games.
Clearwater and Bradenton return to action in game three of the six-game set on Thursday night at 6:30 p.m. Right-hander Starlyn Castillo (0-6, 10.00 ERA) is scheduled to start for the Threshers, with coverage on the Threshers Broadcasting Network set to begin at 6:20 p.m.