Homers Lift Threshers Past Tarpons 5-1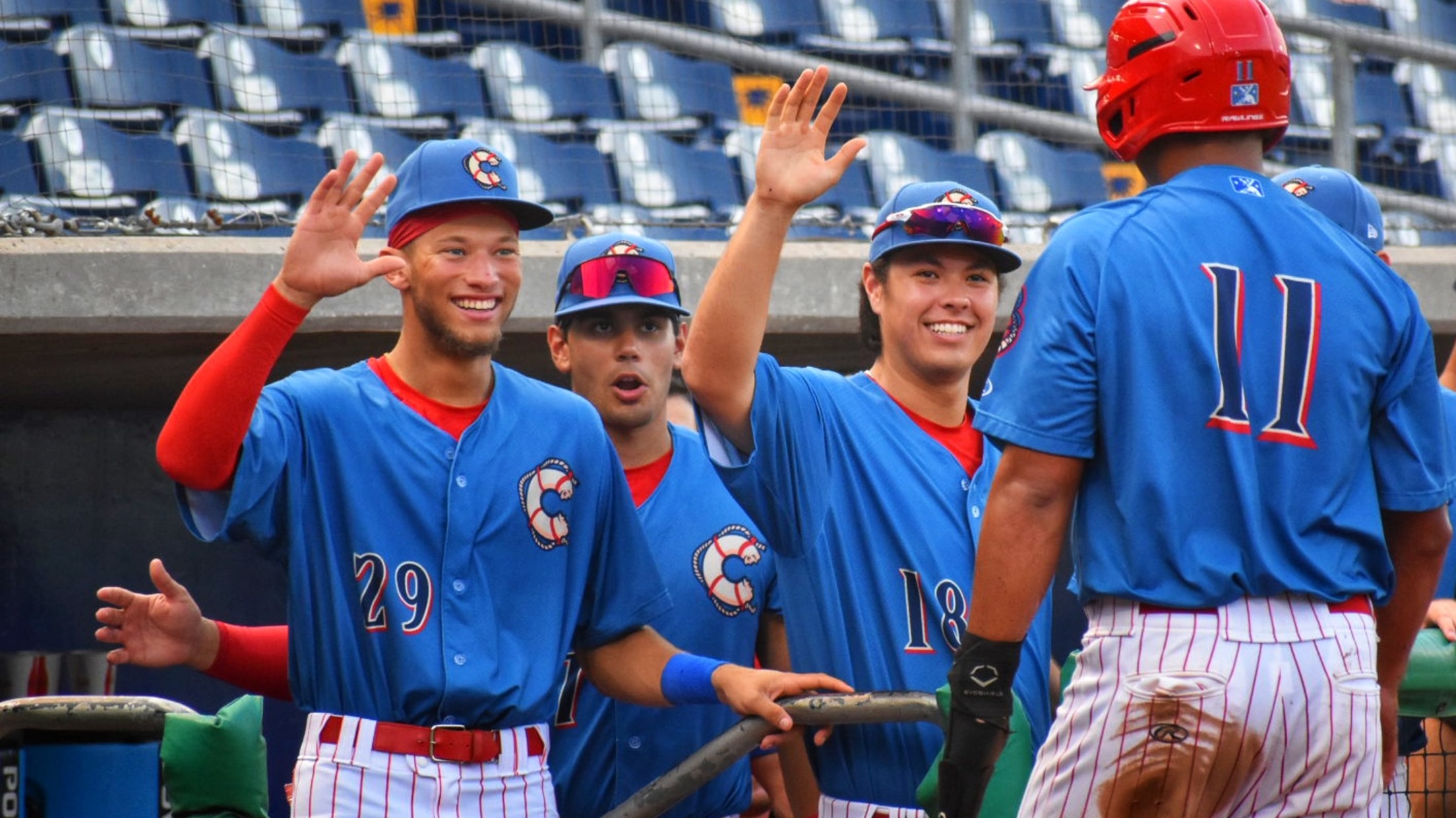 (Clearwater Threshers)
BOX SCORE CLEARWATER, FL - The Clearwater Threshers smashed three home runs in a 5-1 series-opening victory over the Tampa Tarpons in front of 2,603 on Tuesday night at BayCare Ballpark. Right-handed rehabber Victor Vargas made the start on the mound for Clearwater, allowing only one run on three hits
CLEARWATER, FL - The Clearwater Threshers smashed three home runs in a 5-1 series-opening victory over the Tampa Tarpons in front of 2,603 on Tuesday night at BayCare Ballpark.
Right-handed rehabber Victor Vargas made the start on the mound for Clearwater, allowing only one run on three hits with two strikeouts in 5.1 innings of work. Vargas was removed following a lengthy weather delay in the top of the sixth.
The Threshers (19-30, 54-60) opened the scoring in the second inning on a solo home run by catcher Ryan Leitch to make it 1-0. The long ball was Leitch's second homer in three games.
Tied 1-1 in the top of the sixth, the game entered a rain delay that last 1:25. Following the delay, right-hander Victor Lopez entered out of the bullpen for the Threshers and tossed 1.2 scoreless innings with one walk and two strikeouts.
In the bottom of the sixth, the Threshers got a leadoff single from Hao Yu Lee before Caleb Ricketts lined a two-run home run out to left to make it 3-1. It was Ricketts' third home run of the season and Lee finished the game 2-for-3, reaching base three times.
With the Threshers still leading 3-1 in the sixth, Leandro Pineda launched a ball to the wall in left-center field that outfielder Madison Santos couldn't handle, allowing Pineda to come across for an inside-the-park home run to make it 4-1.
Left-handed rehabber Keylan Killgore entered for Clearwater in the top of the eighth, and allowed only three hits with two strikeouts in two innings to keep the Tarpons (27-20, 54-59) off the board - as the Threshers tacked on an insurance run in the home half of the eighth on an RBI groundout by Leitch to lift the home team to a 5-1 win.
Clearwater and Tampa resume the six-game set on Wednesday night at 6:30 p.m. Right-hander Alex McFarlane, a fourth round draft pick of the Philadelphia Phillies in 2022, is scheduled to make his professional debut. Coverage on the Threshers Broadcasting Network begins at 6:20 p.m.