Threshers Shutout by Tortugas 8-0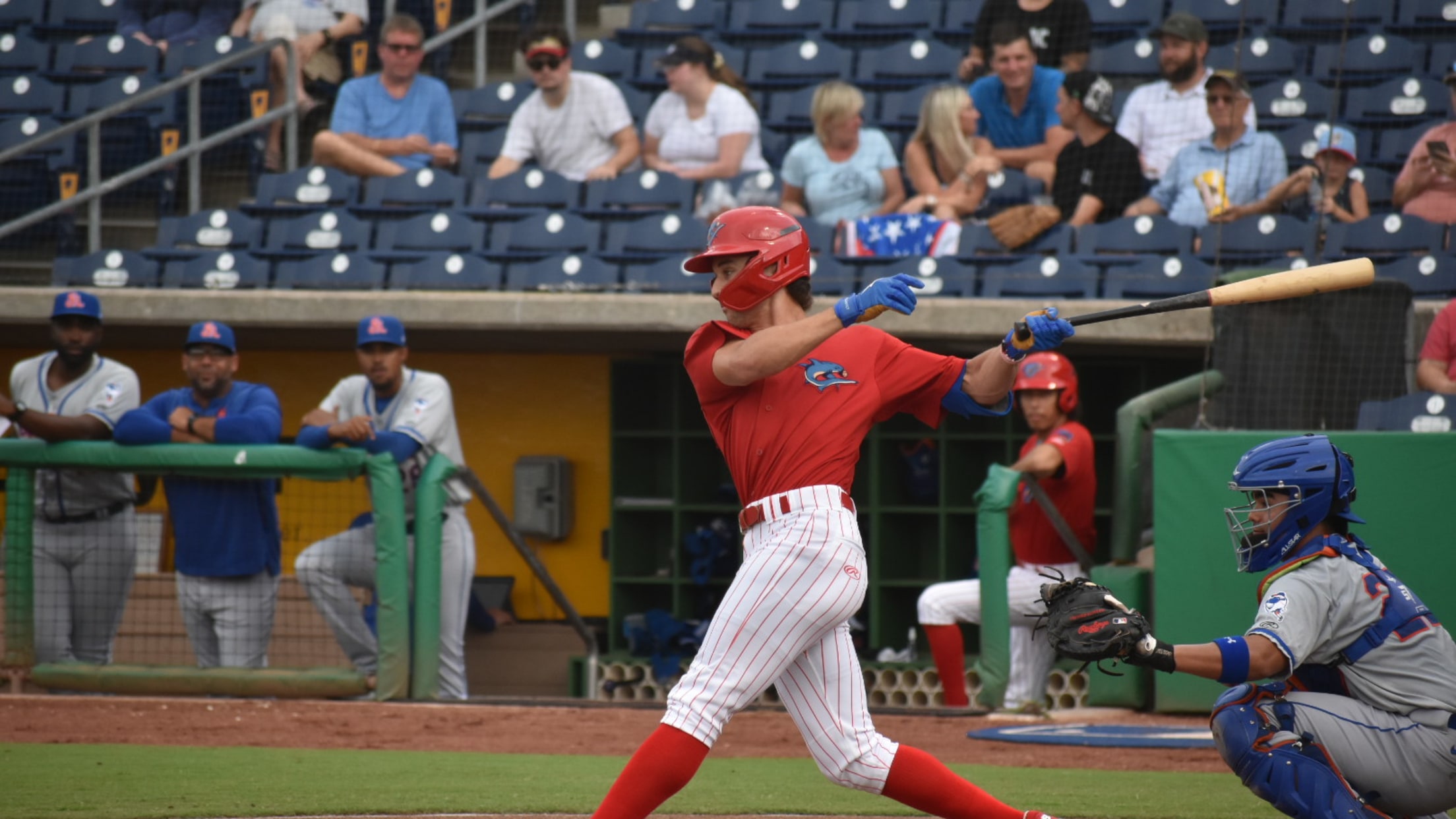 (Clearwater Threshers)
BOX SCORE DAYTONA BEACH, FL - The Clearwater Threshers managed only four hits in game two of a six-game series with the Daytona Tortugas, falling in shutout fashion 8-0 on Wednesday night at Jackie Robinson Ballpark. Right-hander Starlyn Castillo made the start on the mound for Clearwater, allowing only two
DAYTONA BEACH, FL - The Clearwater Threshers managed only four hits in game two of a six-game series with the Daytona Tortugas, falling in shutout fashion 8-0 on Wednesday night at Jackie Robinson Ballpark.
Right-hander Starlyn Castillo made the start on the mound for Clearwater, allowing only two runs on two hits with two walks and six strikeouts in four innings of work. Castillo was charged with loss and remains winless in his minor league career.
After Castillo issued a two out walk to Hector Rodriguez in the bottom of the third, the Tortugas (14-28, 43-64) opened the scoring on a two-run home run by Jack Rodgers to make it 2-0. It was Rogers' sixth homer of the season and his third RBI of the series.
Righty's Jack Dallas and Sam Jacobsak combined to work three scoreless innings out of the Clearwater bullpen to keep the deficit at 2-0. Dallas made his professional debut and allowed only one hit with two strikeouts in one inning of work.
With the Threshers (15-29, 50-59) trailing 2-0 in the bottom of the eighth, the Tortugas sent nine hitters to the plate and exploded for six runs off left-hander Gabriel Yanez to grab a commanding 8-0 advantage. Yanez allowed six runs on three hits with two walks, two strikeouts and three wild pitches.
The Tortugas used only two pitchers in the game, as right-handers Hunter Parks and Ryan Cardona combined to shutout the visitors. Singles by Hao Yu Lee and Matt Alifano, as well as a double by Jamari Baylor and triple from Cade Fergus was the only offense the Threshers could string together.
Clearwater and Daytona resume the six-game set on Thursday night at 7:05 p.m. Left-hander Jordi Martinez (3-6, 4.28 ERA) is scheduled to start for the Threshers, with coverage on the Threshers Broadcasting Network set to begin at 6:55 p.m.