Boo Bash 2022 at BayCare Ballpark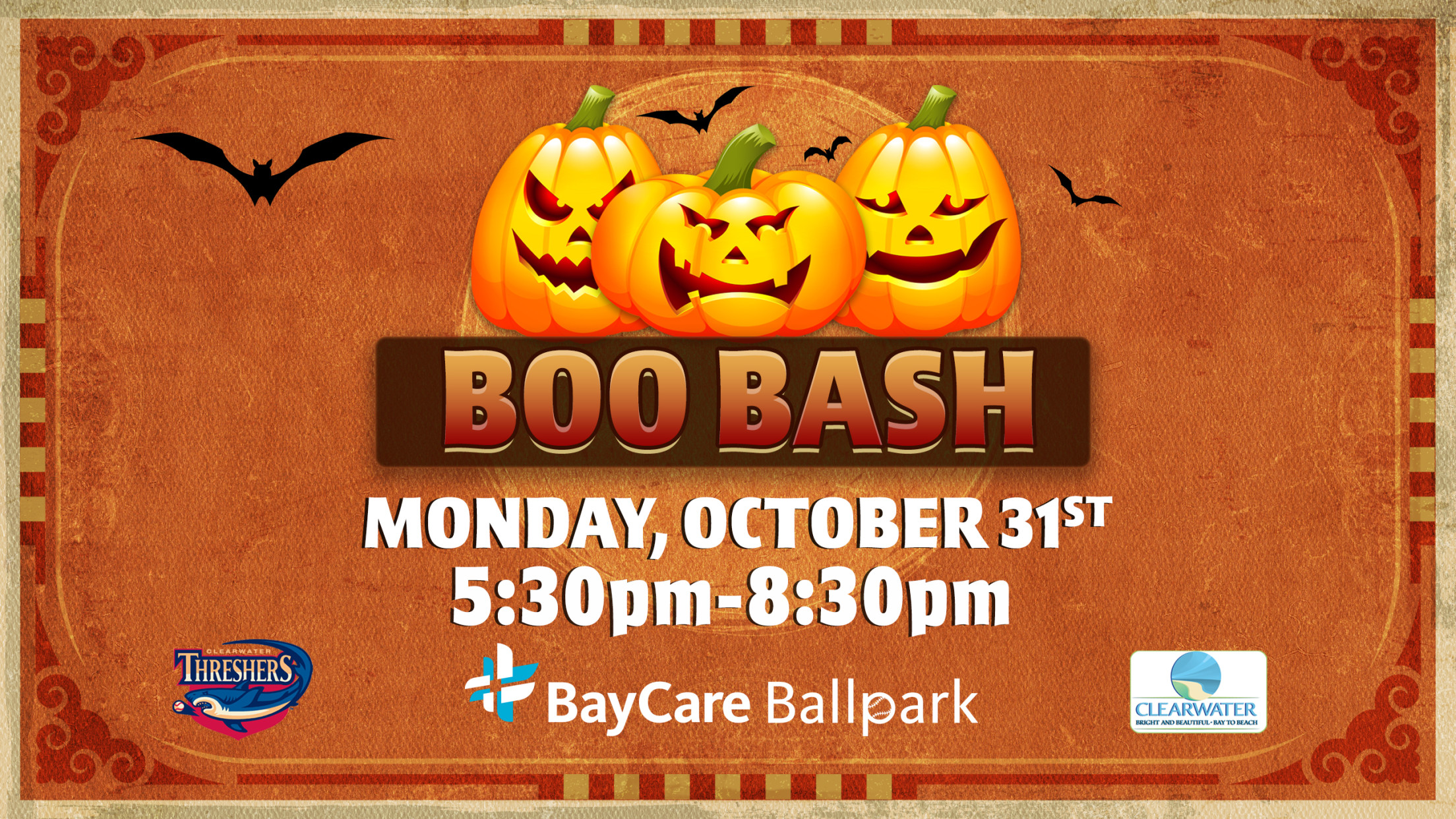 CLEARWATER, Fl. - The City of Clearwater Parks & Rec Department, along with the Threshers, invite the community to the 2022 edition of Boo Bash at BayCare Ballpark. This free, family-friendly Trick-or-Treat event is on October 31st from 5:30 p.m. to 8:30 p.m. Local businesses and vendors will be passing
CLEARWATER, Fl. - The City of Clearwater Parks & Rec Department, along with the Threshers, invite the community to the 2022 edition of Boo Bash at BayCare Ballpark. This free, family-friendly Trick-or-Treat event is on October 31st from 5:30 p.m. to 8:30 p.m.
Local businesses and vendors will be passing out candy to kids on the concourse as families walk table to table. Hay rides, games and an on-field costume parade highlight the evening. The playground, concessions, and facilities will be open.
BayCare Ballpark is located at 601 N Old Coachman Rd in Clearwater.
Interested in being a vendor? View and download the registration PDF.